Roby Says that there are Smarter Ways to Reduce Government Spending than Sequestration
By Brandon Moseley
Alabama Political Reporter
U.S. Representative Martha Roby (R) from Montgomery called for avoiding looming sequestration cuts to America's military budget.  Rep. Roby said that there is a "smarter way" to reduce government spending than by slashing the defense budget and threatening America's national security.
Congresswoman Roby said, "What I suspected about this plan from the beginning has been confirmed: there is a smarter way to reduce government spending than to slash the military budget and hollow out our nation's defense forces.  I voted against the Budget Control Act, which included the President's sequestration plan, because I feared then exactly what is happening now. It opened the door to dangerous and disproportionate cuts to the military."
Rep. Roby said, "I have twice voted for House-passed plans to replace the military sequestration cuts with targeted, reasonable reductions in spending based on our budget priorities. But, the Senate never acted on those bills, and the President refuses to provide serious leadership on this issue. As a result, the military cuts once thought to be unthinkable now appear more likely."
Rep. Roby continued, "President Obama proposed sequestration and now he is using it as an opportunity to raise taxes even more. It is unconscionable that our Commander-in-Chief would use the military and the security of our country as leverage in his ideological crusade for higher taxes."
Rep. Roby said, "I firmly believe that we should reduce the size of government and cut federal spending we can't afford. However, there is a smarter way to do so than to take 50 percent of the cuts from the military when defense spending represents only 20 percent of the federal budget. That's disproportionate, especially when you consider military spending has already been cut by $487 billion over the next ten years."
The Alabama Congresswoman concluded, "There are savings to be found in the Pentagon's budget, and I have already voted to trim defense spending. But, the President's sequestration military cuts go much too far, much too quickly. Everyone knows the true driver of our longer term debt is mandatory entitlement spending, so any serious plan to get future spending under control has to include reforms to entitlement programs."
Republicans are divided on the sequestration issue.  Some fiscal conservatives feel that any cuts to government spending, even defense cuts are preferable to no cuts at all.  Other conservatives including Roby point out that the programs which are growing the fastest: Medicare, Medicaid, Food Stamps, and other entitlements are where federal spending has to slow and point out that delaying action on entitlements only makes cutting the programs more difficult in the future.  Roby supports an alternative to sequestration cuts, which likely would hit Alabama hard since the state is heavily involved in the defense industry and has several military installations including Redstone Arsenal, Fort Rucker, the Anniston Army Depot, and Maxwell Air Force Base……one or more of which would likely be on the chopping block if the Defense Department were forced to radically downsize.
President Barack H. Obama (D) has not submitted a balanced budget to Congress in any of his five years as President.  This will likely be the fifth year in a row that the federal government spends over a $trillion more money than it takes in.  President Obama promised voters in the Presidential debate that sequestration would never happen during an October Presidential debate with challenger Mitt Romney.
Rep. Roby is the Chairman of the House Armed Services Subcommittee on Oversight and Investigations.
Trump Truck and boat parades this weekend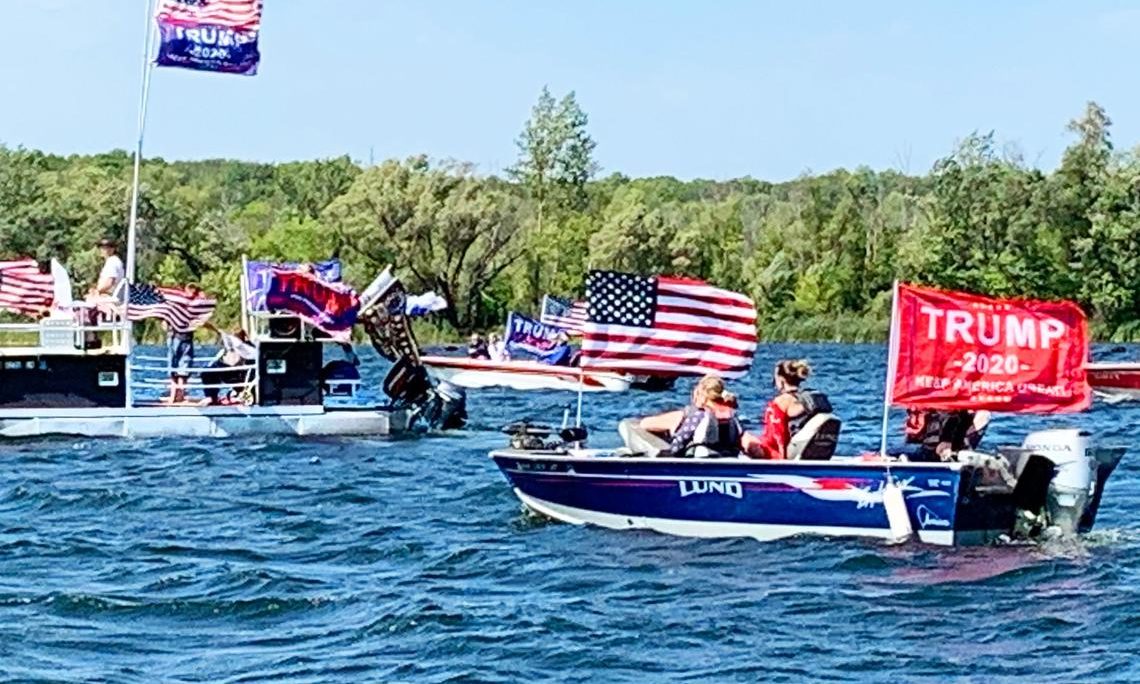 As Election Day draws near, Alabama Republicans are excited about promoting the re-election of Donald J. Trump as President and the election of Tommy Tuberville for U.S. Senate. This weekend two pro-President Trump events are happening in the state. There will be a truck parade from Ashland to Phenix City on Saturday sponsored by the Clay County Republican Party, while there will also be a boat parade on Wilson Lake in the Shoals sponsored by the Colbert County Republican Party on Sunday.
The pickup trucks will assemble at the Ashland Industrial Park in Clay County, 8240 Hwy 9, Ashland. There is a pre-departure rally at 10:00 a.m. central standard time. The trucks will depart at 11:00 a.m. and then proceed on a parade route that will take them into the bitterly contested swing state of Georgia. The Trump Pickup Parade will wind through east Alabama and West Georgia traveling through LaGrange and Columbus before concluding near the Alabama/Georgia line in Phenix City, 332 Woodland Drive, Phenix City at approximately 2:00 p.m. central time. Speakers will begin at 3:00. Trump flags will be on sale at the event.
The Phenix Motorsports Park will be hosting what sponsor hope could possibly the world's largest Pickup Tuck parade in U.S. history that is routing over 50 mile through Georgia in effort to "pickup" President Trump's numbers in GA.
A number dignitaries have been invited to address the Phenix City rally, including Coach Tuberville. Former State Sen. Shadrack McGill, Trump Victory Finance Committee member former State Rep. Perry O. Hooper Jr., and Paul Wellborn, the President and CEO of the largest Family owned Kitchen Cabinet manufacture in the USA are among the featured speakers who have committed to speak at the event.
Entertainment will be provided by: Charity Bowden, an up and coming country music singer who was the runner up on "The Voice". Charity will sing 'I am Proud to be an American' as well as songs from her Voice performances. The McGill Girls will also perform. The three beautiful and talented sisters will be singing patriotic songs in three part harmony. Geoff Carlisle, a professional DJ will be keeping the crowd pumped with music and entertainment.
Following the speakers and the entertainment there will Trump truck-vs- Joe Bidden truck races down the drag strip for the finale.
The Northwest Alabama boat parade will be on Sunday. The boats will gather at 2:00 p.m. near Turtle Point and then the flotilla will parade around the open waters of Wilson Lake til 3_00 p.m.. There will be a contest for best decorated Trump boats.
Trump supporters have held a number of large boat parades across the state to show their support for the re-election of Pres. Trump.
Boat parade sponsors say that this parade will be: pro-American, pro-law enforcement, pro-military.