Majority Strategies: Mike Hubbard/Brett Buerck
By Bill Britt
Alabama Political Reporter
MONTGOMERY— As a part of the on-going investigation into possible corruption within the GOP controlled State House, it becomes important to examine out of state players  many in Alabama may have never heard of. Brett Buerck is one such player.
Buerck's name my not ring a bell, but his company, Majority Strategies of Ponte Vedra Beach, Florida, should.
In 2010, then-Chairman of the ALGOP Mike Hubbard okayed a contract between the Alabama Republican Party and Majority Strategies "to design hundreds of glossy and colorful campaign flyers for GOP candidates seeking seats in the Legislature," according to a report by Al.com.
The report said the contract with Majority Strategies was for $848,687. "Once the deal was signed, Majority Strategies then subcontracted the printing, shipping and postage costs of the flyers to another company: Craftmaster Printing Inc., based in  Auburn."
Craftmaster Printing is owned, in part, by Hubbard, who also serves as a company director. The subcontract deal between Majority Strategies and Craftmaster Printing was struck during the time Hubbard served as Chairman of the ALGOP. That means GOP chairman approved an $848,487 deal that sent most – if not all – of the money to his printing company.
Who is Brett Buerck, the man behind Majority Strategies?
To best understand Majority Strategies it is necessary to know the mind of the man behind the company.
Buerck came to political fame and fortune by his relationship with Ohio GOP politician Larry Householder. According to a 2006 report in the Cleveland Plain Dealer, Householder was "Ohio's most feared and powerful politician." The story credits Buerck for "Householder's meteoric rise from insurance agent in hardscrabble New Lexington to House speaker." The Plain Dealer describes Buerck as "brilliant, ruthless and hyper-vigilant."
As a part of "Team Householder" – the Ohio Republican's closest advisors – Buerck was  Householder's chief of staff. and [Kyle] Sisk as chief fundraiser for Householder, according The Columbus Dispatch."
In 2004, the Columbus Dispatch reported that the FBI had launched an investigation into allegations that Householder and his top aides traded legislation for contributions and took kickbacks from vendors.
Buerck gained power and fortune but also through his consulting company, First Tuesday, and his relationship with Jon Husted, the man who would later replace the disgraced Householder as Speaker of the Ohio House of Representatives.
In 2004, at the urging of Jon Husted,  Buerck was hired as a political consultant for the non-profit group Citizens for Conservative Values. According to The Plain Dealer, Buerck authored "a 109-page plan that envisioned using an issue-advocacy group to camouflage political activity and exploit loopholes in campaign-finance laws."
According to The Plain Dealer, "Citizens for Conservative Values, a tiny nonprofit organization in Dayton that has no staff…. hired as its principal consultant First Tuesday Consulting, a firm run by political operative Brett Buerck, who budgeted $618,000 – $385,000 of it for salaries and bonuses to himself and political fund-raiser Kyle Sisk. The largest payment – a $100,000 bonus – was to be paid to Buerck next January after Rep. Jon Husted is sworn in as the next speaker of the Ohio House of Representatives."
The University of Ohio's Moritz College of Law published an eBook on campaign reform that explored the Buerck-Citizens for Conservatives Values scandal. "Even before 2004, rumors occasionally swirled that Buerck and Sisk were raising large amounts of campaign cash for their clients through "pay to play" tactics, in which contributors assumed that only by making generous campaign contributions could they ensure support from, or access to, key elected officials. Then, in the spring of 2004, a series of reports surfaced claiming that Buerck and Sisk were encouraging their clients to use state and county political party accounts to raise and launder large amounts of money, and to rely upon secret corporate donations to fund ostensible "issue advocacy" campaigns that in fact were targeted at particular candidates. Often these aggressive tactics were employed to defeat or discourage intra-party challengers in primary contests."
Ultimately, Buerck's shady dealings lead to the demise of Householder. According to the The Plain Dealer Buerck "… brought Householder down by alienating colleagues who turned to law enforcement authorities and the news media."
Householder resigned as Speaker, and within two years the Democrats retook control of the Ohio legislature. Neither Household nor Buerck were ever charged with a crime. They were, however, blamed for Ohio Republicans' reversal of fortune.
Alienated from Ohio Republicans, haunted by allegations of corrupt activities, and with  FBI, IRS and State investigators hot on his trail, Buerck fled  Ohio for the sunny South. He landed in Florida.
The Sunshine State provided more than a refuge for the runaway Ohioan. It was  the best money maker of his career.
In 2006 Buerck went to work for Majority Strategies, later becoming it principle owner. According to The Columbus Dispatch, Majority Strategies "Is one of the largest GOP campaign direct-mail firms in the nation." It's client list is a Who's Who of blue chip Republicans.  Enter Mike Hubbard
By 2010, the ink was barely dry on the federal investigation into Buerck and his backroom deals. 
Nonetheless, then-GOP Chairman Mike Hubbard steered the Alabama Republican Party into an $848,687 contract with Buerck's new firm, Majority Strategies. As we know, Majority Strategies then subcontracted the work to Hubbard's Craftmaster Printing Inc.
In his book Storming the State House, Hubbard says the roadmap used for the Republican take-over of the State House comes straight from Chicago Democratic operative Rham Emanuel, President Obama's ex-Chief of Staff. Emanuel's plan was described in the book The Thumpin': How Rahm Emanuel and the Democrats Learned to Be Ruthless and Ended the Republican Revolution. How ironic.
It seems that Hubbard has a tendency to copy others' ideas rather than create his own.  Has he learned anything from Mr. Buerck?
Opinion | Inside the Statehouse: Buck's pocket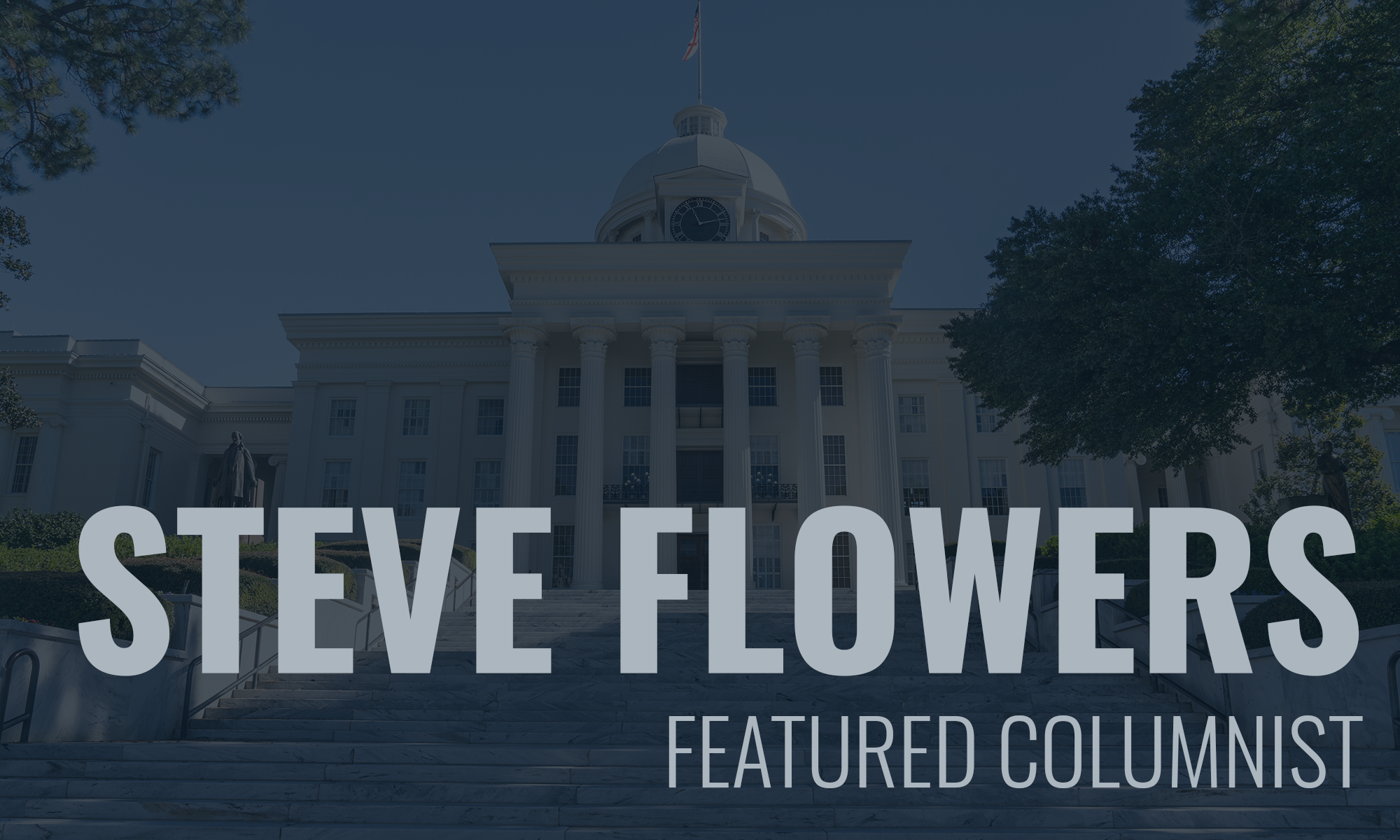 You voted Tuesday on a crowded ballot.
Historically, in Alabama we have voted more heavily in our Governor's race year than in a presidential year. That is probably because we were more interested in the local sheriff and probate judge's races, which run in a gubernatorial year, than who is president. The old adage, "all politics is local," definitely applies here in Alabama.
We not only have a governor's race this year, we have all secondary statewide offices with a good many of them open including Lt. Governor, Attorney General, State Treasurer, Auditor, and two seats on the Public Service Commission. We have five seats on the State Supreme Court, one being Chief Justice. All 140 seats in the Legislature are up for a four-year term. These 35 state Senate seats and 105 House contests are where most of the special interest PAC money will go. And, yes, we have 67 sheriffs and 68 probate judges as well as a lot of circuit judgeships on the ballot.
You may think the campaigning is over. However, some of the above races have resulted in a runoff which will be held on July 17. So get ready, we have six more weeks of campaigning before all the horses are settled on for the sprint in November.
We have a lot of folks headed to Buck's Pocket. Last year after the open Senate seat contest, a young TV reporter for one of the stations I do commentary for asked me about Roy Moore and his loss. I told her ole Moore had gotten on his horse, Sassy, and ridden off into the sunset to Buck's Pocket, which by the way wasn't a long ride from his home in Gallant in Etowah County. She looked at me with a puzzled look. Probably a lot of you are also wondering what I'm talking about when I refer to Buck's Pocket.
For decades, losing political candidates in Alabama have been exiled to Buck's Pocket.  It is uncertain when or how the colloquialism began, but political insiders have used this terminology for at least 60 years.  Alabama author, Winston Groom, wrote a colorful allegorical novel about Alabama politics and he referred to a defeated gubernatorial candidate having to go to Buck's Pocket.  Most observers credit Big Jim Folsom with creating the term.  He would refer to the pilgrimage and ultimate arrival of his opponents to the political purgatory reserved for losing gubernatorial candidates.
This brings me to another contention surrounding Buck's Pocket. Many argue that Buck's Pocket is reserved for losing candidates in the governor's race. Others say Buck's Pocket is the proverbial graveyard for all losing candidates in Alabama.
One thing that all insiders agree on is that once you are sent to Buck's pocket you eat poke salad for every meal. Groom also suggested that you were relegated to this mythical rural resting place forever. However, history has proven that a good many defeated Alabama politicians have risen from the grave and left Buck's Pocket to live another day. Roy Moore may be a good example. He has risen from the grave before. He is only 70, and he may grow weary of eating poke sallet.
Most folks don't know that there really is a Buck's Pocket. Big Jim would campaign extensively in rural North Alabama often one on one on county roads. One day while stumping in the remote Sand Mountain area of DeKalb County he wound up in an area referred to as Buck's Pocket. It was a beautiful and pristine area, but it was sure enough back in the woods. Big Jim who loved the country and loved country folks was said to say that, "I love the country but I sure wouldn't want to be sent to Buck's Pocket to live."
Buck's pocket is now not a mythical place. If you are traveling up the interstate past Gadsden, on the way to Chattanooga, you will see it. There is a Buck's Pocket State Park in DeKalb County, thanks to Big Jim.
So the next time you hear an old timer refer to a defeated candidate as going to Buck's Pocket, you will know what they are talking about.
See you next week.
Steve Flowers is Alabama's leading political columnist. His weekly column appears in over 60 Alabama newspapers. He served 16 years in the state legislature. Steve may be reached at www.steveflowers.us.