Religious Liberty Bill Passes House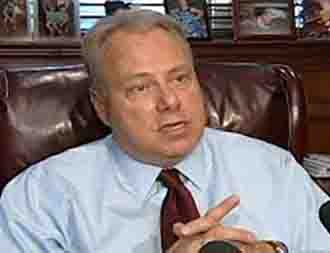 By Brandon Moseley
Alabama Political Reporter
On Tuesday, the Alabama House of Representatives passed the Religious Liberty Act, HB 108. The bill promises to protecting the freedom of conscience rights of small Alabama employers from paying for federally mandated contraception coverage in their insurance plans when doing so would violate their religious conscience. The bill passed in the Alabama House by the comfortable margin of 67 to 28. HB 108 was sponsored by Representative Lynn Greer (R) from Lauderdale County.
Following passage of the bill Speaker of the House Mike Hubbard (R) from Auburn said on Facebook, "The Religious Liberty Act passed the house 67-28 and heads to the Senate. Proud of bill sponsor Rep. Lynn Greer (R) from Lauderdale County and the Alabama House Republican Caucus for their work to defend the right to life.
Rep. Greer said that HB 108 would allow employees to opt out of some provisions of Obamacare., while protecting religiously motivated employer's First Amendment rights.
The synopsis reads: "This bill would create The Religious Liberty Act of 2013. With certain exceptions, this bill would provide that a religiously affiliated or motivated employer shall not be required to provide contraceptive or abortifacient drugs, devices, or methods to its employees directly, through any insurance policy or in any other way, and may require its insurer to provide an insurance policy without coverage for contraceptive or abortifacient drugs, devices, or methods because providing or paying for coverage of these drugs, devices, or methods is contrary to the beliefs of the religiously affiliated or motivated employer offering the plan. Additionally, no provision of this bill shall be construed to authorize a religiously affiliated or motivated employer to obtain an employee's protected health information or to violate the federal Health Insurance Portability and Accountability Act of 1996, or any federal regulations adopted pursuant to that act."
Rep. Christopher John England (D) from Tuscaloosa said, "I have read the bill a few times and I have a number of questions." "I am asking what is considered religiously motivated?"
Rep. Greer explained that it is any individual or group of individuals that has a religious belief which opposes contraceptive or abortifacient drugs, devices, or methods.
The bill limited entities that could opt out of the Obamacare birth control mandates to just those that either are operated as a church, ministry, or other organization with religious tenets, objectives or motivations or any entity (including for profit businesses) that have 10 or less shareholders, members, or partners who have religious beliefs which oppose contraceptive or abortifacient drugs, devices, or methods.
Rep. England said, "So if I have a wife or daughter that works for one of these religiously motivated or affiliated organization if she is prescribed a birth control pill dealing with her cycle or endometriosis she would have to go back to her employer? England said that that violated the privacy rights of the employees.
Greer explained that if the patient needed the drugs for a purpose other than for abortion or birth control that the employee would send the claim to the insurance company (who already has access to the medical records as the primary payer) not to the employer.
England said, "This bill has nothing to do with religion."
Greer said, "I am a businessman and I don't want to pay for anybody's abortions." Greer said that employees who did not want to work for a business that won't pay for abortifacient or birth control don't have to work for that business. Greer said that birth control pills cost less than $10 a month.
England said that a similar bill in another state has already been rejected by the federal courts.
Rep. Ken Johnson (R) said, "This act will protect small business. It affords them the ability to use their conscience. One of the most important things the Constitution allows is freedom of conscience. Thank you for bringing this legislation.
Greer said that Alabama based Catholic broadcaster EWTN has already sued the government in federal court on this issue. "What we are talking about is religious liberty."
Rep. Marcel Black (D) from Tuscumbia said, that under the Supremacy clause in the Constitution the state has no authority to pass a statute which would contradicts federal law, "What I am saying is that federal law over rules state law." "How much money would this bill cost if the state is sued by the federal government?"
Greer said, "The majority of Alabamians would support this legislation. You can't put a dollar amount on everything."
Rep. Patricia Todd (D) from Birmingham said, "Why do I think it is attack women's reproductive rights day?" "Why are you opposed to birth control." "Wouldn't it be cheaper to pay for birth control than for births and children?" "Lets get real people have sex." "Most Catholics don't even believe that in this point in time. I hope we will think about this."
Rep. Juandalynn Givan (D) from Birmingham said, "his bill is one of the craziest bills. Every time I think I have seen it all you manage to top yourselves. This bill doesn't make sense to me. I don't see the religious component." "Some people's religion I just don't want."
Rep. Kerry Rich said (R) from Albertville said on Facebook, "CAUCUS UPDATE: The House now moves on to take up HB108- the Religious Liberty Act, which protects employers from overreaching Obamacare mandates that would force them to pay for contraceptives or abortion-inducing agents."
Rep. Merika Coleman Evans (D) from Birmingham said that she was saddened because her sorority was here that day and they saw women's health attacked over and over and over again by the legislature.
Rep. James Buskey (D) from Mobile said, "This has been a trying day in some respects. Spent the day earlier trying to overturn Roe v. Wade and now y'all are trying to overturn the Affordable Care Act." "If y'all want to pick a fight between the state of Alabama and the federal government the state of Alabama is going to lose."
After a lengthy debate the bill passed and it now moves on to the Alabama Senate. The bill is part of the "We Dare Defend Our Rights Agenda" that the Alabama House Republican Caucus promised voters before the 2013 legislative session began.
Birmingham approves $1.3 million contract for real-time crime center technology
Woodfin repeated that facial recognition capabilities will not be used in accordance with the contract.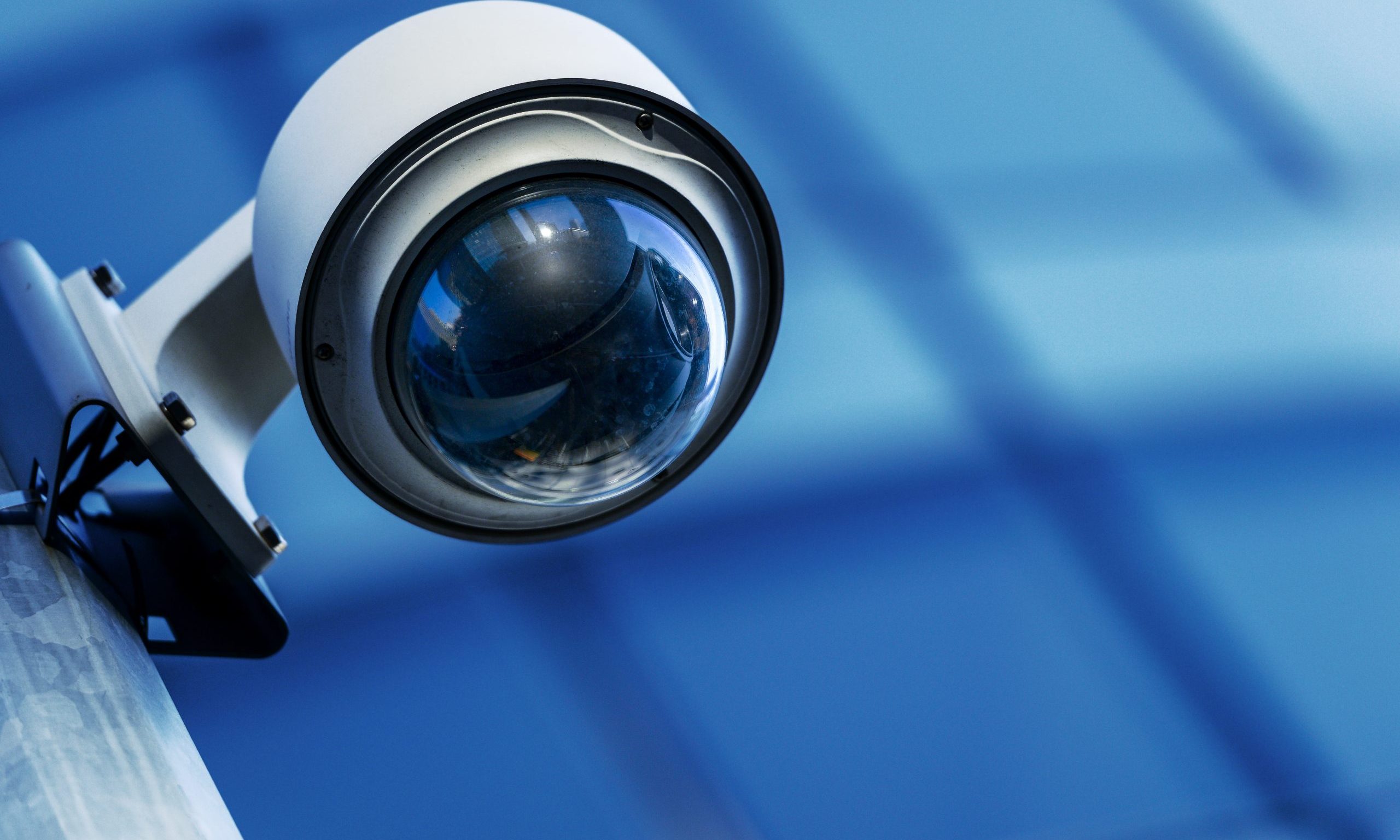 The Birmingham City Council approved a five-year, $1.3 million contract with Motorola this week to provide new technology for the police department's real-time crime center amid unease and public concern over the potential use of facial recognition software within the new systems.
Mayor Randall Woodfin insisted in his remarks made before the council that the new technology is meant to integrate existing hardware and technology inside the real-time crime center. "You're not buying any additional new equipment," he said, "You're buying something to integrate all those systems."
The software suite includes Motorola Solutions's CommandCentral Aware, a system that aggregates video, image and other data information into one interface, and BriefCam, a "video synopsis" system that will further integrate and analyze information from Birmingham's ShotSpotter systems, public cameras and police body cameras.
Briefcam offers facial recognition capabilities, which was the main concern of community members speaking before the council, and the risk that use of the technology could disproportionately affect Black people. Facial recognition technology has a record of racial bias and misidentifies Black people at rates five to 10 times higher than white people.
"Despite assurances that there will not be facial recognition implemented at this phase that does not prevent it from being implemented in the future," said Joseph Baker, Founder of I Believe in Birmingham and one of the Birmingham residents voicing concern on the proposal. "I believe that this software, if fully implemented, can easily lead to violations of unreasonable searches."
Another resident who spoke against the resolution was Byron Lagrone, director of engineering at medical software solutions company Abel Healthcare Enterprises. Lagrone pointed to IBM and Amazon as examples of companies that have halted or abandoned facial recognition and object tracking software altogether over racial bias concerns.
"The prevailing attitude, among technical people is this technology is not effective, and it causes high amounts of harm for next to no gain," Lagrone said.
Woodfin repeated that facial recognition capabilities will not be used in accordance with the contract.
"It's explicit in this contract that facial recognition will not be used," Woodfin said, "[If] facial recognition wants to be used in the future of this city. It would have to be approved by this body. … The mayor's office or the police department doesn't have unilateral power to use facial recognition. That is not part of what our contractual relationship is with Motorola."
Woodfin also clarified that the total $1.3 million price of the contract will not be paid as a lump sum but spread out over the five-year commitment.
The city council voted 8 to 1 to approve the contract, with District 8 Councilman Steven Hoyt speaking in favor of the use of facial recognition capabilities.
"You can't say, 'I'm going to build a house but I'm not going to use the restroom,'" Hoyt said. "If it's in the house, you're going to use the restroom. … If it has the capability of facial recognition, guess what's going to happen? You're going to use it. I'm going to vote for it because I know we've got to have every tool we can garner to fight crime, because it's out of hand."
Hoyt also suggested a review of the information collected by the new system apparatus.
"I do think, for the public's sake, we need to have some way we review that and see how it's being used," Hoyt said. "We need that to go along with this."
District 3 Councilwoman Valerie A. Abbott — who said she was the victim of a burglary the day before the vote — echoed the mayor's insistence that the facial recognition capabilities would not be deployed unless authorized by the city council, reading a letter from Motorola stating "in order to enable facial recognition, Motorola will require an addendum or change order to the contract," which would have to come before a public meeting of the city council.
"I too would not want facial recognition," Abbot said, "I'm voting in favor of this because the majority of my constituents are telling me they want more and better policing, capture of criminals, prevention of crime."
District 5 Councilman Darrell O'Quinn was the lone no vote among the near-unanimous city council, stating that he had "some reservations about how we're doing this and will vote my conscience." 
Later, O'Quinn was quoted in BirminghamWatch, saying his vote reflected his concerns about "taking on a new debt obligation in the midst of a projected $63 million shortfall in revenue."