Opinion: Abortion Is Good For The Economy?

By Joshua Pendergrass
Executive Director and Chief Legal Counsel at the Foundation for Moral Law
Did you know that abortion was good for our economy? I certainly didn't but that's the word from the Alabama State House.
On January 19, 2013, the Alabama House of Representatives passed HB57 which according to its sponsor, Rep. Mary Sue McClurkin (R – Indian Springs), would ensure that abortion ì's performed in a safe and healthy environment that is also prepared for emergencies that may arise.
I happened to be listening to the floor debate of the bill online and was disgusted at part of what I heard.
In speaking against the bill, Rep.  Rod Scott (D – Fairfield), made a statement that I could barely believe I had heard. Rep. Scott, a Professor of Economics at Miles College, suggested to the members of the Alabama House that had abortions not occurred in this country, we would be in a worse economic state than we already are.
He opined that if the 55,000,000 babies, which have been aborted since Roe v. Wade was decided by the U.S. Supreme Court, had lived, they would have most likely created an economic strain on our government and would have made the Great Recession even more difficult to overcome than is already the case.
Yes. You read that correctly.
A member of the Alabama House of Representatives actually suggested that abortion has helped our economy and is playing a role in helping us recover from a devastating recession because the procedure ensures that those children do not become an economic leach on our society.
When I heard that, I was disgusted. I couldn't believe that an elected Representative of the People of the State of Alabama would actually suggest that abortion is good for our nation's bottom-line.
I could go into a deep discussion as to whether Roe v. Wade was correctly decided or whether the Supreme Court overstepped its authority by adding to the Constitution a right which simply isn't present in the plain reading of the words written by our Founding Fathers. I could argue with eloquent literary prose the emotional toil abortion leaves on the woman and her family. I could use this article to scorn the injustice of allowing an innocent human life to be destroyed simply because of the whim of another. I could even argue that Rep. Scott ignores the economic (and other) contributions those 55 million persons could give to our society.
But I won't do any of that, because we should all agree that innocent human lives should not be sacrificed for economic gain.
Both opponents and supporters of abortion agree the procedure ensures that a fetus is not allowed to be born and live a life as any other human being would. We should also be able to agree that suggesting  that abortion is a good thing because it prevents a strain on the government's pocketbook is an argument which has no place in the American discussion over abortion and its role in our society.
Our country has a deep history of political discussion. We are a shining example to the world of a country's ability to discuss pressing social and political issues peacefully. Our politicians have a record of standing up for what they believe in by making (mostly) reasonable arguments to illustrate their point of view; though it seems this quality is beginning to erode in the halls of Congress as well as in Alabama.
To suggest that abortion is good economic policy, because it keeps government expenditures on various programs down, is just plan revolting in a civilized society.
Let me be clear; my opposition to the idea that more abortions means less strain on the government coffers is in no way an assault on Rep. Scott. In fact, though I am a Republican, I believe he is most often a thoughtful and good legislator who fights for his constituents and is not afraid to express his position on hotly contested issues, even if unpopular ñ like this one; we need more Republicans like that.  I'm not opposed to anyone expressing their opinions on any issue, especially someone who is elected to do that very thing.
My distain is not for the speaker of the message, but the message itself. I am disheartened that the moral compass of our society has gotten so out of kilter that we think it is perfectly okay to justify the deaths of millions of harmless and helpless children because it ultimately means more money in the bank.
For the record, I did not hear a single legislator ñ Republican or Democrat ñ question Rep. Scott's assertion; in fact, another lawmaker spoke shortly thereafter and referred approvingly of the conclusion. The silence of the Republican majority of the body, which claims overwhelmingly to be pro-life, is just as repugnant.
No matter whether you think HB58 is a good bill, or you think it is a backdoor way to limit abortion in Alabama, or even whether you believe abortion should always be legal no matter what ñ we should be able to agree on this: it is simply unconscionable to attempt to justify abortion by saying it makes good economic sense.
Make your arguments for or against abortion, that's fine, it's the American way. But do we really want to say the economy is more important than human life?
I don't think so.
Joshua Pendergrass is Executive Director and Chief Legal Counsel at the Foundation for Moral Law, a non-profit religious liberties and Constitutional law foundation based in Montgomery, Alabama. Learn more at www.morallaw.org.
Opinion | Hearings give public opportunity to weigh in on coal ash plans
ADEM will make sure the closure and cleanup of the coal ash sites will be done in a way that will protect the state's land and water resources now and in the future.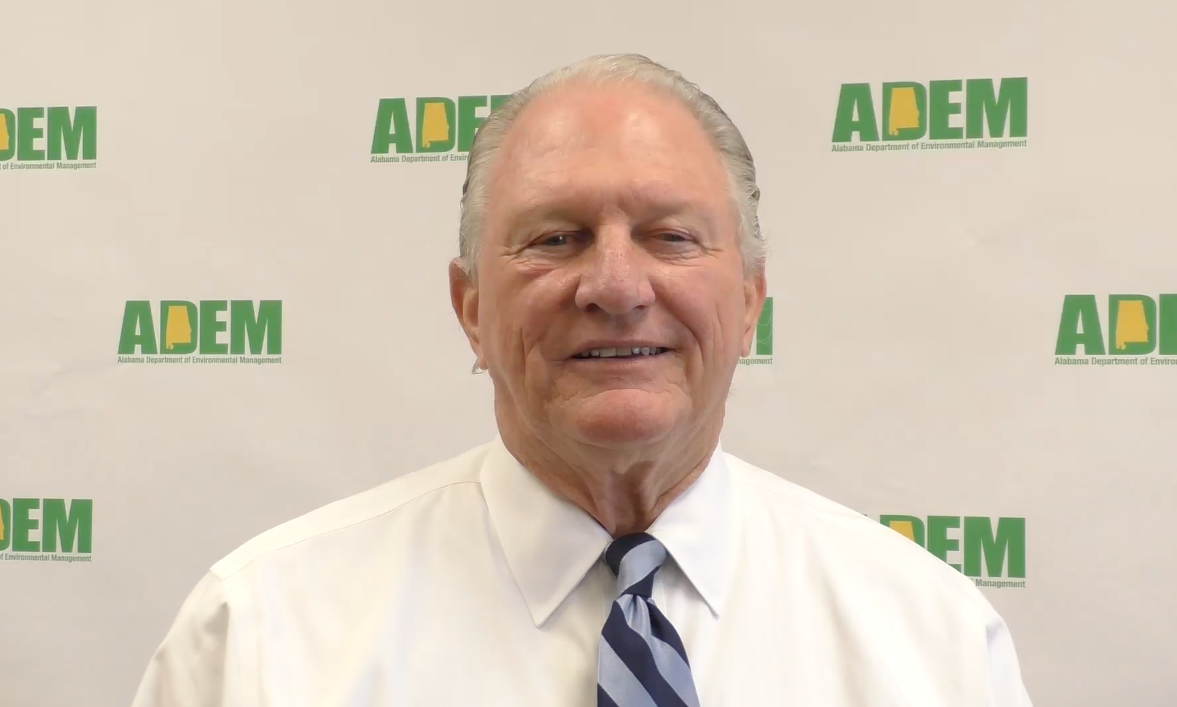 The mission of the Alabama Department of Environmental Management is to ensure for all Alabamians "a safe, healthful and productive environment." It's a mission that ADEM and its nearly 600 employees take very seriously.
Ensuring a safe, healthful and productive environment means more than simply being the environmental cop, though that certainly is part of ADEM's job. When the Alabama Legislature passed legislation in 1982 that led to the creation of ADEM, lawmakers' intent was for the agency to promote public health and well-being.
The term "healthful" in ADEM's mission statement speaks directly to that. ADEM's work is to contribute to the health of Alabama's environment and the health of all Alabamians.
An example of that work is managing the process that will determine how coal combustion residuals (CCR) – or coal ash – are dealt with in a safe and effective manner. Managing CCR promotes a healthful environment by protecting our land and water.
On Oct. 20, ADEM will hold the first of a series of public hearings on permits drafted by ADEM to require electric utilities to safely close unlined coal ash ponds at their power plants and remediate any contaminated groundwater. The hearings, and the comment periods leading up to them, give the public the chance to provide ADEM input on the requirements in the draft permits.
To understand how we got to this point today, let's go back to Dec. 22, 2008, in Kingston, Tenn. On that frigid night, the containment dike surrounding massive ponds holding decades worth of CCR produced by the coal-burning TVA power plant collapsed, spilling more than a billion gallons of coal ash sludge into the Emory River and onto 300 acres of land.
That spill drew the attention of regulators and the nation to the issue of coal ash storage, for which there was little regulation at the time. It also started the U.S. Environmental Protection Agency on the road to adopting a federal CCR rule, which took effect in 2015. The Alabama Environmental Management Commission approved a state CCR rule in 2018, patterned after the EPA rule.
The rules address two primary issues: closing coal ash ponds to avoid threats of spills into waterways or onto land, and preventing and cleaning up groundwater contamination from arsenic, mercury, lead and other hazardous elements that may leach from the coal ash.
Both the EPA and state rules give the electric utility operators two options in closing the ash ponds. One allowable method is to excavate the millions of tons of coal ash and either move the coal ash to a lined landfill or find an approved beneficial use for the ash. The other is to cap in place, where an impervious cover, or cap, is placed over the ash impoundment. Both methods have been used successfully for decades to close some of the most contaminated sites in the nation.
It must be emphasized that the closure method selection is made by the utilities, as allowed by both federal and state rules. Alabama Power, TVA and PowerSouth all elected to utilize the cap-in-place option.
The permits will also set out the steps to be taken to clean up contaminated groundwater caused by the coal ash ponds. ADEM's job, in its environmental oversight role, is to ensure the closure and groundwater remediation plans proposed by the utilities and included in the permits meet federal and state standards and protect both waterways and groundwater. The permits provide for regular monitoring to confirm the closure and cleanup plans are being implemented as required. If necessary, the plans will be adjusted to ensure the intended results are being achieved.
Currently, ADEM has scheduled public hearings on the permits for three Alabama Power plants. The first is Oct. 20 for Plant Miller in Jefferson County, followed by Oct. 22 for Plant Greene County and Oct. 29 for Plant Gadsden in Etowah County. Permits for the other five sites in Alabama are in development, and hearings will be scheduled when they are complete.
The purpose of these hearings is to allow the public, including nearby residents, environmental groups and others, opportunities to weigh in on the proposed permits. This past summer, Alabama Power, TVA and PowerSouth held informational meetings in the communities where their affected plants are located to explain their proposed groundwater cleanup plans(including the CCR unit closure component) and answer residents' questions.
The draft permits, the hearings' dates, locations and times and other information are available on ADEM's website, www.adem.alabama.gov. The public can also mail or email comments related to the permits, including the closure plans and groundwater remediation plans, directly to ADEM during the proposed permits' 35-day minimum comment periods, which will run one week past the date of the public hearings. Those comments will be considered in the decisions to issue the permits, and ADEM will provide a response to each issue raised.
For maximum protection of the environment, ADEM encouraged the power companies to go beyond the minimum requirements of the state and federal CCR rules. ADEM's scientists and engineers who analyzed the plans through an exhaustive review and revision process determined the final plans provide the environmental protections Alabamians expect and deserve. But we want to hear from the public.
Certainly, there are pros and cons of each option in closing the coal ash ponds. The daunting task of cleaning up contaminated groundwater will be undertaken regardless of which closure method is utilized. As one opinion writer recently said, there is no easy answer to the coal ash problem. But this is a matter we cannot duck. We must deal with our coal combustion residuals – by EPA requirement and for the sake of our environment.
Here's what you can count on from your state agency charged with protecting your environment. ADEM will make sure the closure and cleanup of the coal ash sites will be done in a way that will protect the state's land and water resources now and in the future.
Ensuring that is our mission.