Federal Government Biggest Threat to Gulf Red Snapper

By Congressman Jo Bonner
If there's one thing that the federal government has told Gulf fishermen for more than a decade, it's that our most popular fish is in danger of overfishing. The government has even gone so far as to impose extreme catch restrictions that border on the absurd. That's what makes a recent video showing the destruction of Red Snapper at the direction of the federal government all the more bizarre and infuriating.
An undercover video released by Mobile television station WPMI on February 7, showed what appeared to be a series of underwater explosions of an abandoned oil rig in the Gulf of Mexico. After the explosions, dead Red Snapper were seen littering the surface of the water. The television report estimated ten thousand pounds of fish – mostly snapper – were killed by the explosions.
For a number of years, the U.S. Department of the Interior has overseen the removal of unused oil and gas rigs in the Gulf. However, following the Deepwater Horizon oil spill in 2010, DOI ramped up their efforts to remove these old rigs, requiring oil companies to submit plans for removal and begin securing platforms immediately. The policy known as "Idle Iron" was intended to ensure the abandoned platforms pose no danger to boats or the environment. Hundreds of these rigs have been removed under Idle Iron, with hundreds more scheduled through 2015.
Over the last few years, there has been a growing movement to retain these rigs due to their importance as artificial reefs. Many species of marine life have taken to these man-made habitats, including Red Snapper. I have cosponsored legislation in the House along with Mississippi Congressman Steven Palazzo to protect these artificial reefs, which both marine scientists and fishermen know to be important habitat. Recently, however, the impact of the rigs' removal on local fishing was shown to be even more dramatic than many realized.
As the video revealed, the government's practice of using explosives to remove the old rigs is not only destroying valuable marine habitat, but is also directly at odds with other government policy aimed at protecting Gulf Red Snapper. Anyone who has ever eaten at a local seafood restaurant or gone fishing in the Gulf – and that includes just about everyone reading this column – knows just how good Red Snapper can be. It has been described as the crown jewel of the Gulf fishing industry from Texas to the big bend of Florida.
Unfortunately, the government has been overzealous in managing Red Snapper fishing to the point of effectively shutting it down.
The National Marine Fisheries Service, through the regional fisheries management council in the Gulf, recently approved the shortest Red Snapper season to date – just 27 days. I have opposed the ever increasing limits on Gulf Red Snapper because there is substantial evidence, both empirical and anecdotal, that the fish stock is healthier now than it has been in many years. Red Snapper are so plentiful that they crowd out other fish. They are also growing larger, further evidence they are not being overfished.
Given the unjustified, draconian limits placed upon Gulf Red Snapper by Washington in recent years, it is bordering on insanity for the federal government to pursue a parallel course that is literally destroying thousands of pounds of Red Snapper with each rig they remove. Idle Iron is a stark example of how two different federal departments can work against one another in the absence of oversight.
Hours after seeing the video I contacted Mississippi Congressman Steven Palazzo and together we wrote a letter to Interior Secretary Ken Salazar demanding a hiatus in the removal of rigs in the Gulf.
To quote from our letter: "At the same time one federal agency is restricting fishing for the preeminent target fish species in the Gulf, another – yours – is literally killing thousands of pounds of fish and destroying the habitat on which they rely. Certainly, Mr. Secretary, you see the hypocrisy here. These fish are the economic life-blood for thousands of our constituents along the Gulf of Mexico, and this insanity must stop – immediately… Mr. Secretary, for these reasons, and in the strongest possible terms, we request an immediate cessation to any planned removals in the Gulf of Mexico under the auspices of 'Idle Iron.' We appreciate your attention and look forward to your quick response."
Making sure that our letter was received, I personally presented a copy to Secretary Salazar while on the House floor during the State of the Union speech. I have also met with other Department of Interior officials to convey a strong message that Alabama and other Gulf coast states will not stand idly by and watch the government endanger one of our most precious resources.
Opinion | Changing lanes on the Alabama Workforce Superhighway
As we come out of the pandemic we have a new view of the world and with our innovative hats on, we now look at workforce issues through a new and different lens.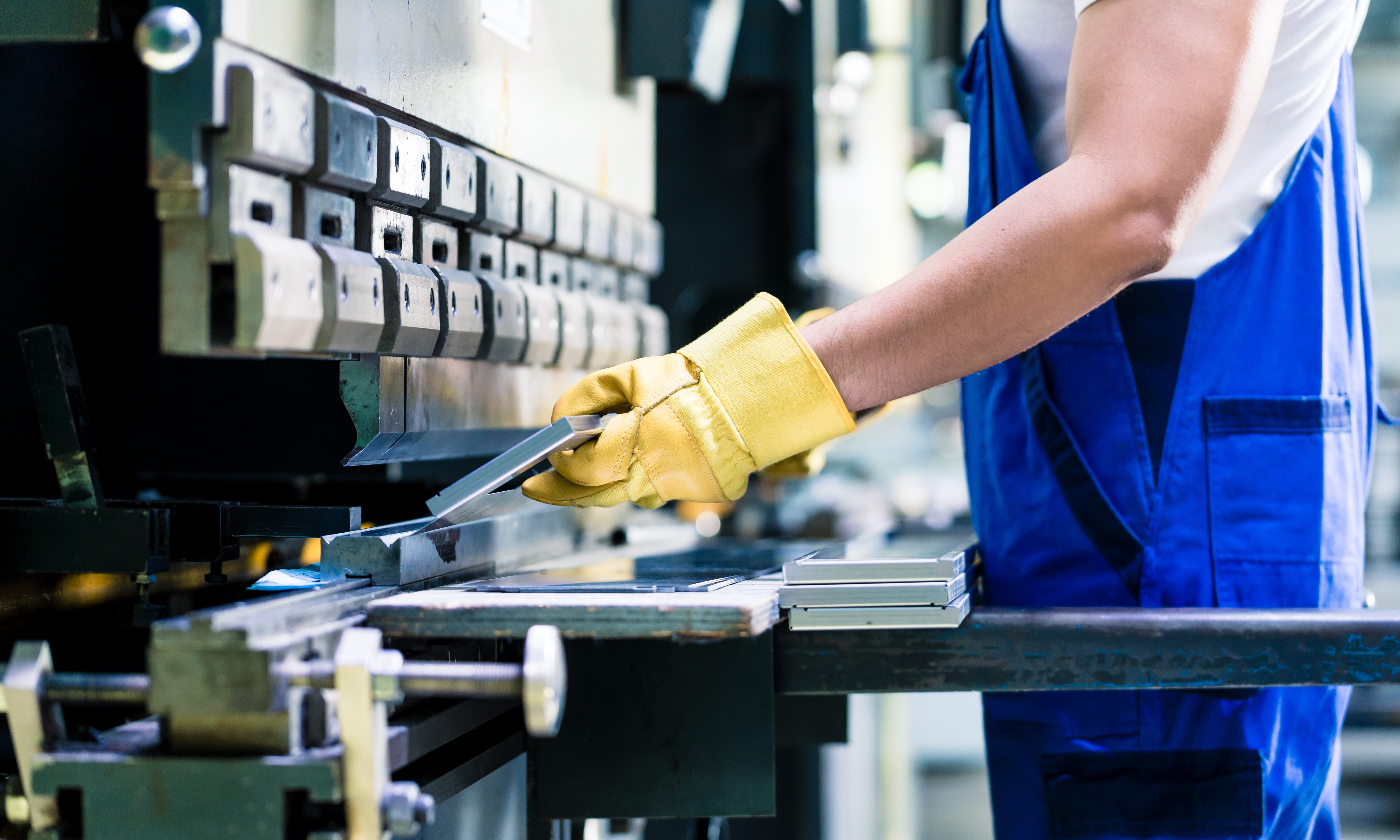 Hello friends and welcome back to the Alabama Workforce Superhighway! Our last stop was the AlabamaWorks Virtual Workforce Conference in September. The conference gave us a lot to think about on the drive ahead. It was great to be among workforce professionals again to share and discuss where we are as a state and, just from a mental perspective, I needed it!
We have so many opportunities staring us in the face that we did not have pre-COVID. The work we have all been doing is more important now than ever before. Did our previous challenges go away due to COVID? Absolutely not!
Our workforce issues may have been "timed out," or perhaps they were on a break, but those issues continue to be our challenges. So, not only should we remain focused on our Success Plus goal of adding 500,000 workers in our workforce with credentials of value by 2025, we must also help our companies get back to work and work with their current and future employees.
We need to make sure they are technically ready for the impending automated world and assist them with all the tech-savvy tools that are being developed as part of Industry 4.0 and the ever developing "Smart Factory" concepts.
Alabama is rapidly moving in this direction, and we must have the workforce to meet the demands. This is one of the foundations for Gov. Kay Ivey's Success Plus plan. In almost every speech and presentation Ivey delivers, she mentions how absolutely critical our workforce is and that they must be ready for the work we are recruiting into Alabama.
To say 2020 has been strange, would be a colossal understatement and it keeps on giving! 2020 started as a typical year when many were planning and working with high hopes for a productive legislative session, school year or university semester, or simply hoping for a beautiful spring. Little did we know COVID-19 would turn us all inside out and literally stop the world in its tracks.
But, not in Alabama. Yes, it was a kick in the gut and our hearts go out to the many who have suffered or lost loved ones due to the pandemic. But as Alabama usually does, we are fighting back. With good solid leadership by Ivey, an extraordinary Governor's Office staff, a host of very smart cabinet officers and their respective department staffs, and most importantly, some very focused business leaders making good and sound business decisions, we are leading the nation in many aspects of our recovery.
In addition, as we come out of the pandemic we have a new view of the world and with our innovative hats on, we now look at workforce issues through a new and different lens. Yes, the drivers on the Alabama Workforce Superhighway are focused and determined with many great examples of courageous initiatives to assist our customers, overcome the issues and not only get back to pre-COVID productivity, but be even stronger.
So, what new opportunities has 2020 brought us when it comes to our workforce? Although the pandemic has brought many challenges it has also given us access to many people we did not have access to before. Who are these people? There are thousands who lost jobs that were vulnerable to the pandemic. Retail employees, hospitality and restaurant workers who in some cases were working two and three jobs to make ends meet, now have an opportunity to be trained for a less vulnerable job. Alabama has many jobs available as the world wakes back up. We NEED these people and our Alabama Workforce Stabilization Program is laser focused on these folks.
In the recent AlabamaWorks Virtual Workforce Conference we discussed the need for flexibility in order to adapt to change. To be successful in this "new normal" we must prepare our workforce by:
Creating new digital models for education and training

Upskilling (expand capabilities)

Re-skilling (acquire a new or improved skill)

Strengthening and enforcing safety measures

Reinforcing partnerships and pooling resources

Focusing on higher wage jobs
Yes, the world has changed, but we in Alabama were already moving in the right direction.
There are many people to thank for our progress and to name just a few: Governor Ivey and her staff set us on a course to meet those needs with the "Strong Start, Strong Finish" education initiative and gave us a strategy for success through the Success Plus plan. Lt. Governor Will Ainsworth, his staff and the Senate Leadership are very engaged as is the House Leadership with Speaker Mac McCutcheon, budget chairs and other many strong Representatives and Senators across the state. They get it!
Yes, we got this! But, we are nowhere near done and as you already know this work can never stop. To borrow some words from a great song, "we can check out anytime, but we can never leave." We can want to exit the highway, but we can never stop our drive on the Alabama Workforce Superhighway!