Legislature Passes Alabama Accountability Act of 2013
By Brandon Moseley
Alabama Political Reporter
The Alabama Senate has passed the Alabama Accountability Act on Thursday. The School Flexibility Act was one of the proposals that made up the House Republican Caucus's "We Dare Defend Our Rights" Agenda.
Senator Paul Bussman (R) from Cullman said on Facebook, "Senate just passed the school flexibility bill. THERE IS ALOT OF MISINFORMATION BEING SPREAD ABOUT THIS BILL ALREADY!!! Teachers tenure IS protected, teachers pay, benefits, etc. ARE protected. Teachers cannot be terminated outside the existing process. School systems cannot waive requirements imposed by federal law. There is no authorization to form Charter schools. It allows children in chronically failing schools to go to better schools. This bill will allow local systems with approval from the State BOE to modify their system to better educate their local children. It also allows the state to fix the failing schools so kids are not stuck in a poor situation outside their control. There will be a tremendous amount of discussion on this bill over the next few weeks. I hope that facts are used, not fear tactics. We are fortunate in my district to have only 2 individual schools (not systems) in 3 counties that are under-performing. Again, teachers have not lost any tenure or pay/benefits, even in under-performing schools. If there is a failing school, it will be fixed. If not failing, your school will not see any issues with this bill."
Alabama State Representative Phil Williams (R) from Huntsville said, "The Senate is melting down. It is the sound of freedom that will bring school choice to Alabama. I always wondered what it would sound like."
Speaker of the Alabama House Mike Hubbard (R) from Auburn said, "Passage of this law provides school systems across the state with the tools they need to implement innovative ideas and escape from the tired, cookie-cutter approach that has plagued education in Alabama for decades. More importantly, it gives administrators and teachers in failing systems the flexibility they need to improve their performance, and it provides students trapped in these systems a lifeline to access the education opportunities they deserve."
Alabama State Representative Chad Fincher (R) said, "I ran for the Legislature in order to make meaningful, long-lasting improvements in the lives of my fellow Alabamians, and today, we did just that. Schoolchildren who woke up this morning with little opportunity and few hopes for success now have a clearly lit path to a quality education and a brighter future." Fincher was the sponsor of the bill in the Alabama House.
Senate President Pro Tem Del Marsh (R) from Anniston said, "It's critical that we not only provide innovative flexibility to teachers and administrators, but also to parents and children trapped in failing schools. Too often parents and children get lost in these legislative discussions."
Senator Bill Holtzclaw (R) from Madison said, "As a public school parent in this state, I couldn't be more proud to have been a part of this process. Not only does this bill give local school systems the ability to meet their needs, but it provides students and parents in failing schools with the option to receive a quality education." Holtzclaw sponsored the bill in the Alabama Senate.
Alabama Governor Robert Bentley said, "I appreciate the hard work of the legislative leadership, the bill's sponsors and everyone who worked together to give our schools and families greater flexibility. Students will benefit as a direct result of the legislation approved tonight."
Rep. Fincher said, "For the first time, school systems have true local control over the decisions they make and the methods they use, and failing schools have the ability to fix the inherent problems that ail them. Alabama's public education system has been literally begging for reform, and it was pulled firmly into the 21st Century today."
Speaker Hubbard said, "The Legislature served notice today that mediocrity in public education will no longer be tolerated because Alabama's students, parents and teachers deserve better."
Senate President Pro Tem Del Marsh (R) from Anniston said, "What we've done here today unlocks the doors of choice for parents in failing schools. Who better to decide what's best for children than the ones who raise them?"
The Alabama Accountability Act gives school boards the ability to ask the state for flexibility from the restrictions of some existing state laws with the purpose of improving education for their students. This was in the School Flexibility Act which has been discussed this many weeks. A substitute bill was introduced and passed by the Conference Committee. The new bill will provide income tax credits for families with students in a failing school to attend a non-failing school. Individuals and businesses can make donations to a nonprofit that provides scholarships for students to attend a non-failing school. Donor will receive tax credits. Alabama has some excellent schools and some that are truly horrible by any measure of a school's performance. The Alabama Accountability Act will allow schools to apply for changes to improve their performance. For poor performing schools, parents will have the option of sending their children to a school where there is hope.
The bill now goes to the Governor for his signature. Gov. Robert Bentley (R) has already announced that he will sign the new bill into law. The Republican victory is a defeat for the Alabama Education Association (AEA).
Last year efforts by conservatives to pass a modest charter school bill (which passed in the House) were sabotaged in the Alabama Senate largely through the lobbying efforts of the powerful AEA. This time AEA's efforts appear to have been mostly ignored by the Republican supermajority.
Print this piece
"I'm completely isolated": A woman's COVID-19 experience, from her hospital bed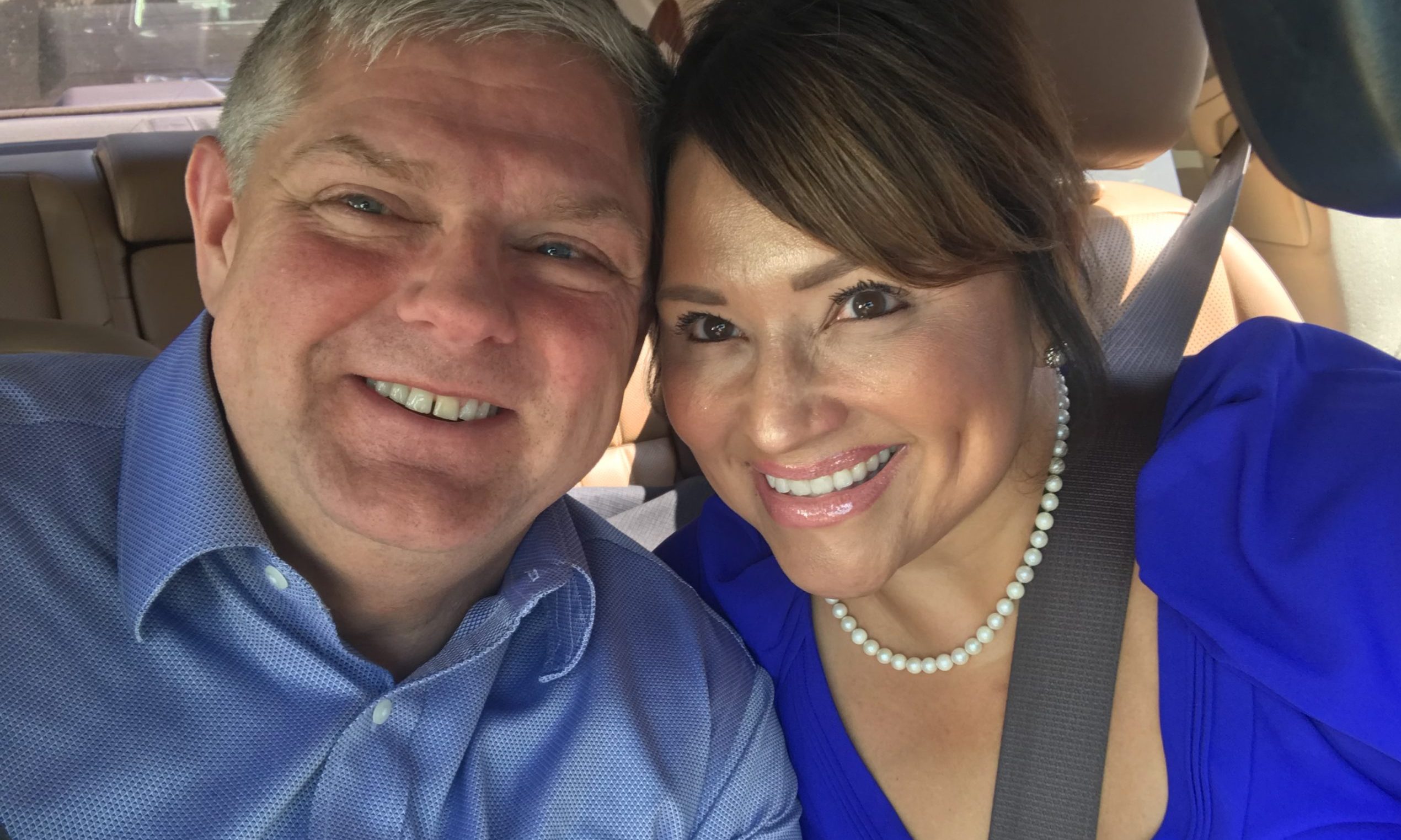 For the past five days, Pamela Franco hasn't seen her fiancé except over FaceTime. She's at UAB's University Hospital on one of the floors set aside for those infected with the novel coronavirus.
Franco's room is a typical hospital room, which she isn't allowed to leave. The exercise she gets is from walking around that limited space.
Franco was admitted on March 23. She says unlike some of the 55-plus other patients, she has actually improved every day. But she still must be on oxygen, and until she's off, she'll remain in the hospital.
Doctors tried to wean her off the oxygen Thursday, but she started coughing, her oxygen level dropped below an acceptable, normal range, and her oxygen flow had to be increased. Today, the oxygen flow is back to the lower setting, and Franco said she feels OK.
Franco doesn't want to be off the oxygen again, though, without somebody monitoring her, because the consequences of no oxygen are the dry, hacking coughs that leave her exhausted but, worse, leave her feeling like she can't breathe.
Before she was admitted last Monday, she had been diagnosed with pneumonia but was sent home when her COVID-19 test came back negative. But after that, she developed a dry cough.
The cough got worse and worse. Her fiancé, Tim Stephens, took her back to the ER, where she was met by a worker in full personal protective gear — a mask, face shield, gloves, scrubs, and a disposable robe over the scrubs.
Stephens was told to stay in the car as Franco was escorted into the hospital. "I have never seen someone cough so violently," Stephens said. "It shook her whole body, and it was non-stop. It was scary to watch, but it was terrifying for her – like drowning in the bed."
"The coughing got so bad, it was making the trunk of my body contort," Franco said. "I don't want to say twisted. But it just made me go into a semi-fetal position."
Stephens said she was whisked into the hospital and immediately admitted. "Like that, she was gone. I haven't seen her since. I wasn't allowed to even say goodbye."
Today, if Franco starts coughing, she calls the nurse to turn up her oxygen immediately because once the cough starts, it's painful and frightening. "There's no phlegm," she said. "I don't have a runny nose. That's the thing about this virus."
She coughs, but the coughs are torture, not productive like a chest cold cough.
Franco is 49 and, before a flu episode earlier in the year, then the COVID-19 this week, she was healthy. She exercises three or four times a week and has been on that routine for 15 years.
"I've only been in the hospital twice my entire life when I've given birth," Franco said. "That's the only time I've had to stay in the hospital."
Franco and Stephens have been engaged since late last year. They live on Birmingham's Southside, and they have not set their wedding date. The couple both sell software for Birmingham-based tech companies.
The novel coronavirus knocked Franco for a loop, though. She's getting better and believes she'll make a full recovery, but she knows she'll have to work back up to her exercise routine after she leaves UAB and the virus is gone from her body.
"I'm completely isolated from everyone," Franco said by telephone from her hospital room.
As of Friday morning, UAB had at least 55 hospitalized COVID-19 patients, and about half of them were on ventilators. Thursday, it was more than 60. Many more are under observation for possible COVID-19 infection.
"When they come in, they come in full gear." Like her greeter at the ER entrance when she was admitted, they wear full gear: Mask, face shield, double gloves, scrubs, and the disposable robe."
The medical staff "are incredible professionals," Franco said. "Every day I'm seen by a doctor or a nurse practitioner. Nurses take vitals and peek into the room. They're treating me very well. I've been impressed. And grateful, because I know they're putting themselves at risk as well every time they walk into the room of any of their patients."
As for how national and state leaders have responded to the pandemic, Franco is frank.
"My own opinion is we were very slow acting," she says. "The only reason why we're having all these cases now is that they were slow.
"And now it's spread," she continues. "We're going to run out of supplies, medication, all sorts of things. It's snowballing. At this point, we're elbows deep. We need to continue the isolation, the quarantines, and let people work from home if they can.
But she doesn't like to be negative and look backward, Franco said.
"They need to do the best they can now to get this under control and to help the people," Franco said. "I was so impressed to see that they have canceled school for the school year. I was very happy to see that they have postponed school for the rest of the year. I feel like that was necessary."
"I want my voice to say to everyone who reads this," Franco said, "at least abide by the rules. Stay separate. Stay quarantined. And wash your hands."
Strangely, two of Franco's sisters, who live in another state, also have been diagnosed with COVID-19, and Franco hasn't seen them since last fall, Stephens said. The oldest sister was in an induced coma in ICU for several days, but is now awake, alert, and recovering, Stephens said.
Stephens, too, is developing that dry cough. He's scheduled to be tested Sunday, but Franco said he hopes he can move it to an earlier day.
"This is not 'just the flu,'" Stephens said. "It is a monster."
Print this piece