Chief Moore Raises Alarm on Court Funding
By Bill Britt
Alabama Political Reporter
MONTGOMERY—Chief Justice Roy Moore says a lot has changed at the Alabama court system since he first took office as Chief Justice in 2001.
According to Justice Moore, the courts were underfunded then but they are funded 38 million less today. "Anyone who has used the county courthouse in the last few years as seen a dramatic loss of services. Skeleton staffs, half empty clerks offices all due to budget cuts. One of the principle jobs of the Chief Justice is to ensure that all the courts throughout the state are operationally funded. Justice Moore is finding that this is a challenge. One of the big question on the Chief's mind is, why have the court been suffering severe budget cuts while "the other branches have increased their budgets?"
According to the Chief the courts have lost more funding proportionately than the executive or the legislative branches. "The executive branch has grown by 48 percent while the courts have lost 28 percent," Moore said.
Last session, the State Legislature passed a bill that raised court fees and cost, yet this tax increase has not had the monetary effect that lawmakers had predicted.
Some $25 million in funding was taken from the Unified Justice System for fiscal year 2013. It had been projected that Judicial Administration Fund with the new fees and cost would produce the needed $25 million outset the cuts. However, it appears the fund will fall short of projections by $13 million.
Judge Moore says that, "If we don't get the funding we need, we will have to cut more services." The system is now functioning with historically low staffing numbers. Without proper funding it is estimated that 366 jobs will be lost out of 1,807 currently employed.
This would represent an additional 20 percent cut over the already understaffed courthouses.
Two years ago the Judicial branch was receiving 11.32 percent of the General Fund Budget, for 2013 it received just 5.91 percent and in 2014 it is projected to receive a further cut to 5.8 percent.
"Regarding civil government and society, we can operate without many executive branch services of today; however, society cannot survive without the courts," was a statement from the Chief Justice's Office.
"Cutting jobs, depleting the workforce of the court is a blow to the justice system and the people of the State," said Moore.
If the courts are not sufficiently funded, the Chief's office projects that more offices will close for more hours and weeks. There will be further delays in court action, which will result in criminals left on street awaiting trial and more crime. Alabama's already overcrowded jails will increase in population which will mean more cost to operate the correctional system.
"People should be alarmed when the basic institutions are being undermined," said Justice Moore. The Chief believes that the underlying cause of the problem is political.
"Over 80 percent of the money [collected in taxes] goes into the ETF [Education Trust Fund]," said Moore. "Running a government on 20 percent or less doesn't make sense."
Moore says, while education is important, that police protection, the prosecution of criminal and the courts are instrumental to a healthy and free society.
"Education is important but does it takes over 80 percent of our entire funding and now more when the state keeps creating more programs," said Moore.
He further states, "The only answer is politics and that is not a good answer to anything."
Moore says he thinks that many of the state budget woes could begin to be better addressed if the state would combine the ETF and the General Fund budgets. Something that has been proposed many times but so far no one has had the political courage to actually try.
The Chief Justice is not a man anyone could accuse of not having the courage of his convictions.
Moore said that last week he met with the Governor as well as the President Pro Temp, the Speaker and members of the budget committee. He says that he believes they are wanting to be helpful.
No one should doubt that Chief Justice Moore is a force unlike any Justice before him. He is not one to wait idly by. He moves things in the direction he believes they should go.
Opinion | Humane Alabama prisons would be a real surprise
Just some Christlike compassion and decent management. Getting either in Alabama's prisons would be a huge surprise.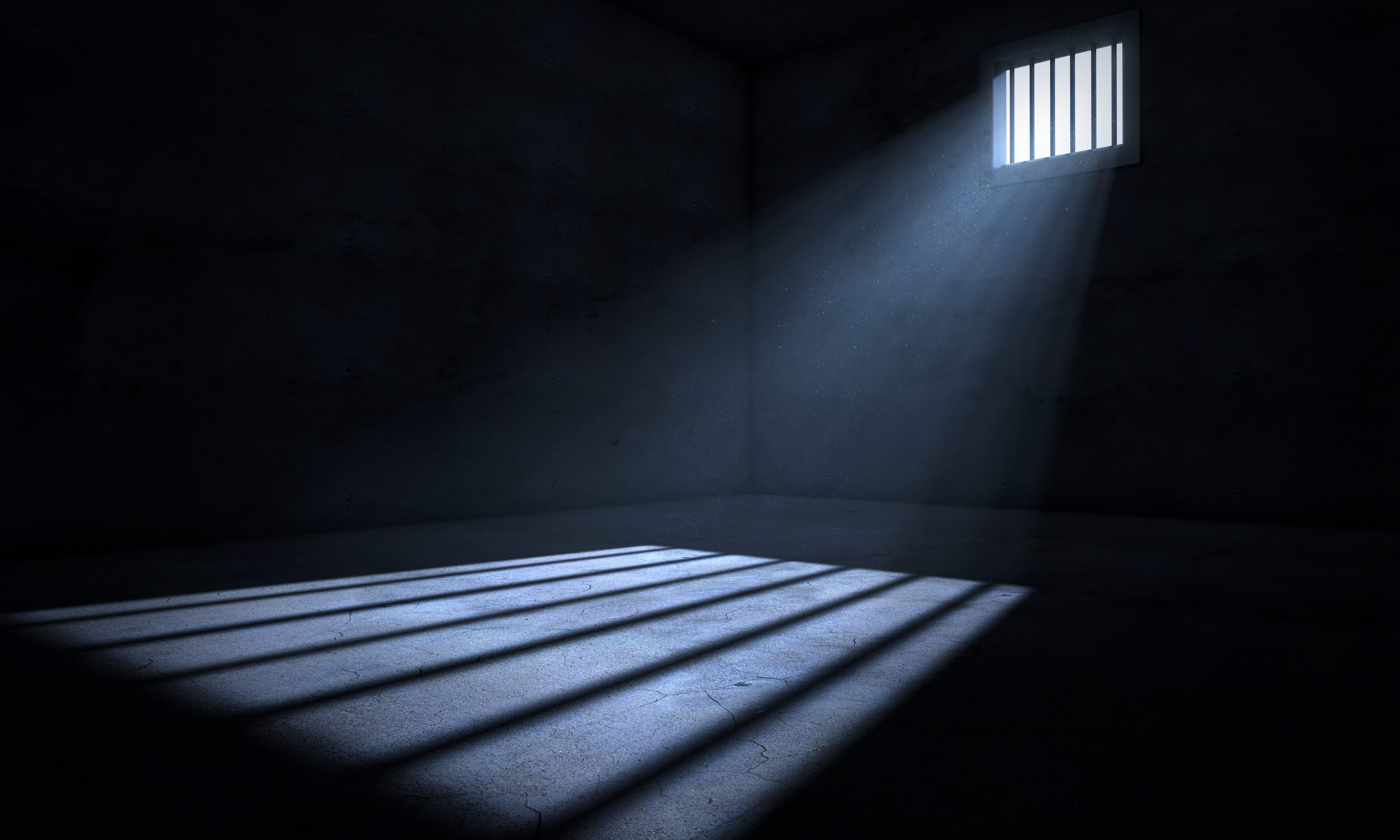 Nearly every day, there is a notification on my phone announcing that APR reporter Eddie Burkhalter has submitted yet another story on some new horror that has occurred within Alabama's God-awful prison system. 
A beating. A death. A suicide. Guards arrested. Guards accused of essentially murder. The Alabama Department of Corrections offering a lame-ass excuse for this death or that "suicide" or this drug overdose or that outright murder. 
Every single day. 
How he deals with it — listening to the pain and anguish of the prisoners and their family members — is simply unimaginable to me. 
But because of his stories, and the work done by the ACLU's Beth Shelburne, I know — and the readers of APR know — all too well of the violence and all around horrors that exist daily within Alabama's prison system. 
So, it was quite absurd to hear a few days ago that both the Alabama Department of Corrections and Attorney General Steve Marshall were "surprised" by a Department of Justice report that found the state's prisons to be an absolute horror show, where beatings, suicides, murders and drug use are rampant. 
The only people in those positions who would be "surprised" by such a report are idiots and liars. Marshall and Corrections Commissioner Jeff Dunn can decide where they fall. 
The report from the Donald Trump DOJ, which is led by Bill Barr, was produced following a near-four year investigation into the prison system in the state, and it came on the heels of other federal reports that found similar issues. 
The state is currently tied up in federal litigation over ADOC's lack of health care and mental health care for prisoners. Testimony in that trial, highlighted by media, has brought damning details of the state's prisons and the cruel and unusual punishment doled out within their walls. 
At this point, the only people who don't know that Alabama's prisons are dark holes where violence, death and disease run rampant are those who don't want to know. 
You would think that such despicable stories of death and misery, in a state where Christian values reign and we profess a deep and unbreakable respect for the sanctity of life, would prompt public outrage. You would think our prisons would be governed by the Christian ideals of forgiveness and salvation. 
You would be wrong. 
Now, we could get into the many reasons — or, really, the one reason — why that is, but let's not get bogged down in race or in why Christian repentance seems far less available the darker your skin. 
Just know the prisons are awful and that their awfulness has never been a secret to anyone with a working brain and the ability to read. 
That didn't stop Marshall from grandstanding, however. 
In a ridiculous press release, he declared that the state would not "be bullied" by the federal government into entering into a consent decree. 
(I'd like to take a moment here to give proper respect to the federal bullying of Alabama over the years. Without it, we'd still have slavery, Jim Crow and Roy Moore-approved same-sex marriage laws.)
Marshall also, for some weird reason, tied the release of the report to the 2020 election, saying the state won't be pressured into an agreement "conspicuously, 53 days before a presidential election."
Yes, how dare the feds force us to treat humans like humans just 53 days before … other humans … go vote? 
Hard to believe these guys aren't getting the job done, isn't it?
And they're not. It doesn't matter what happens — bad press, lawsuits, DOJ reports, threats from federal agencies — Alabama officials are NOT going to clean up our prisons. They're not going to reduce overcrowding or provide proper care or hire and properly train enough corrections officers. 
Not unless Alabama citizens hold them accountable. 
And you should. Because the environment of any prison or detention center is set by the people who run it, not the inmates within it. 
Instead of cesspools of violence and death, the prisons could be models of reform and humanity — where men and women are rehabilitated and provided life skills that reduce recidivism rates. 
Isn't it weird how such goals are not part of a $2 billion plan to build new prisons? 
Over the weekend, a group of activists rallied in front of the governor's mansion in Montgomery to protest that new prison plan. The Alabamians Who Care group wants massive reforms and a plan for better prisons that treat people more humanely. 
That's not impossible. Other countries and other states have done it. And it didn't cost them $2 billion and federal intervention. 
Just some Christlike compassion and decent management. 
Getting either in Alabama's prisons would be a huge surprise.