By Senator Quinton Ross
Last Thursday marked the end of February which is a month that has been deemed an opportunity to reflect on the achievements of African Americans in this state and nation. It is my contention that these achievements cannot be narrowed to one day, one week or one month, but they are woven into the very fiber of American history.  While we have come a long way, the actions in the Alabama Senate last Thursday are a constant reminder of how far we still have to go as it relates to diminishing the idea of supremacy and strengthening the idea of equality among all people.
I was born in Mobile, Alabama around the time the Civil Rights Movement had achieved great gains. My family moved to Michigan when I was young. My youth denied me the privilege of experiencing firsthand the moments that defined the movement: Brown vs. Education, the Montgomery Bus Boycott, the March on Washington, the March from Selma to Montgomery, and the signing of the Voting Rights Act.  As a benefactor of all of history's past, I could only read about those events in books, learn about them in school, or talk about them with the people who were there, but their lesson was not hard to understand.
Still, I wondered why the majority did not want blacks, a much smaller segment of the population, to have access to the same level of education, have a fair chance at well paying jobs, or have the right to vote. What harm could we, a minority then and now, do? The answer turned out to be very simple: maintaining the majority's authority and power. Giving those of us in the minority the right to participate as equals would inevitably bring into question and harm their supremacy; denying us the right to participate as equals would show that the majority's supremacy was unquestionable. Thus, we were denied that right. And make no mistake, we would still be denied that right but for the actions of many brave men and women, some of whom history remembers and some of whom history does not, but to each of whom we owe great thanks.
However, as the actions of my Republican colleagues consistently represents, we clearly have a long way to go before we rid ourselves of that hateful mentality. The Republican Party has a supermajority in the Alabama State Senate. They can pass virtually any piece of legislation at any time, including the "School Flexibility" bill that passed last Thursday, with 22 solid Republican votes. Despite the fact that the Republican majority had the votes on this bill, the Republicans decided to result to deceitful tactics and remove democracy from the legislative process to pass another bill.  The "School Flexibility" bill, that so many supported, was originally an 8-paged bill. However, the bill that the Republican majority passed on Thursday grew to 28 pages, with a new name "The Alabama Accountability Act", in conference committee and contained many added provisions to which the original bill's supporters did not agree and could not support. Unfortunately, the Senate minority and Democratic members of the conference committee were never given a chance to read the new bill and were essentially denied the right to object to it. The Republican majority set the rules for the conference committee, and they broke those rules to pass a bill that they did not want the public to see because they knew at its heart it was not about improving education for the children of Alabama.
Why pull a bait-and-switch in conference committee? Why mislead so many people and break your own rules to do it? Why deny us the chance to read the new bill and debate it? The answer is, again, very simple: the majority has all the authority and all the power.  It did not matter to them that I was elected, just like each and every one of them, to serve my district in the State Senate and was not given the equal respect I deserved under the rules. The blatant refusal to recognize me reminded me of one of my favorite books "Invisible Man" by Ralph Ellison. It was clear that I was invisible to the Senate's presiding officer. It did not matter that my concerns were not only legitimate, but also widespread. It did not matter that there are rules to govern committee processes and Senate floor procedures. It did not matter that I was right to question both the majority's abuse of the process, the reason why an 8-page bill had grown to 28 pages behind closed doors, and why we were passing a bill that no one had a chance to read. Their supremacy is unquestionable and the rules, even their own, do not apply when they are ill fitted to the Republican majority's agenda.
I am proud of being an Alabama State Senator an opportunity afforded to me by our history's past. However, while much has changed, it is also evident that the belief of supremacy by the majority lives.  The actions of the majority in the Alabama Senate last Thursday just reaffirms that the fight for justice and equality must continue.  Martin Luther King, Jr. once said: "When your belief is strong and your purpose just, no obstacle can stand in your way". Therefore, I pledge that I will continue to serve my district, and the whole State of Alabama, with this in mind.
Senator Quinton Ross is a Democrat from Montgomery.  He has served in the Alabama State Senate since 2002.
Print this piece
Opinion | Love in the time of the coronavirus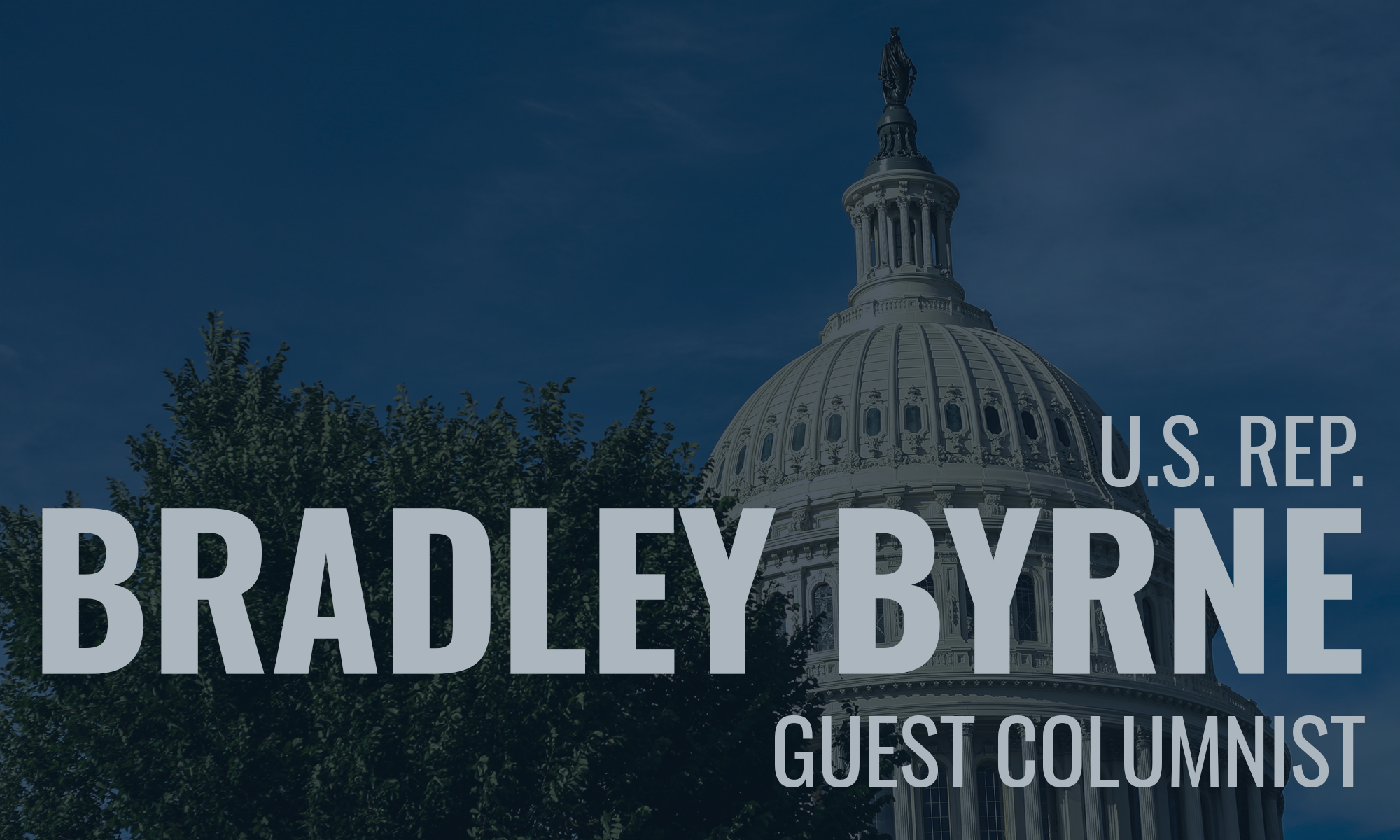 Like many of you I "attended" Palm Sunday worship online. It was strange not to be there at St. James Fairhope physically for the Liturgy of the Palms to gather outside for prayers and walk into the church together with our palms singing "All Glory, Laud and Honor."
I heard the words of the Passion according to St. Matthew but wasn't there to see the faces and expressions of the readers. We said prayers for those afflicted by the disease and those caring for them. We also said the right words for the Offering, the Eucharist, and the Peace, but there was no Offering or Eucharist, and we couldn't physically greet one another with the words, "The Peace of the Lord be always with you; And also with you."
Worship is more than just words. It's the act of coming together as God's people to worship Him, sing hymns, pray, hear God's Word, and be one body. We did it apart last Sunday and will do it this Sunday for Easter. It's strange but necessary.
When I was a teenager there was a novel and movie called Love Story. It had one of the dumbest lines I've ever heard: "Love means never having to say you're sorry." Love means frequently having to say you're sorry, whether or not you caused another's trouble or hurt.
Over a million people worldwide are confirmed to have COVID-19. Tens of thousands have died from it. I'm very sorry for them, their family members, and loved ones. I'm sorry so many on the front lines are working long hours, exposing themselves to danger, and that so many have lost their jobs as we practice social distancing.
All that could drive many to depression, anti-social behavior, and self-destructive acts. To avoid that we all must help one another, just as we do down here during hurricanes, except at a physical distance. And it doesn't do any good – in fact it's harmful – to play the blame game. While there will be a time to assess the culpability of the Chinese government, rhetoric or discrimination against Asian Americans is irrational, harmful, and just plain wrong.
Congress and President Trump put aside our differences, however temporarily, to overwhelmingly pass the CARES Act, pumping over $2 trillion into our economy in a bold move to cushion the economic effects of social distancing and pay for the health care and research to defeat this disease. I and my staff are working around the clock to get information to our constituents about the disease itself and these new government programs. And, as we hear needs, we take them directly to those in charge of providing help. We aren't on the front lines caring for the sick, but we have a supportive role to play and are determined to do our part.
During Sunday's online service, I remembered that love isn't a sugary, sentimental thing. It often involves sacrifice. It's not that sacrificial for me to miss being physically in church, though I felt I was missing something. That something is a small thing compared with risking the spread of this disease.
And, listening to the Passion narrative, I remembered what real sacrifice, the ultimate sacrifice, really is. And why did Jesus do it? Because He loved us that much. It wasn't just the physical agony, but more painful to him, taking on all our sins to himself, all our collective denial of and disobedience to God. He said "I and the Father are one" and then allowed Himself to be separated from God as He took on all our sins. No wonder he cried out at that moment, "My God, my God, why have you forsaken me?"
But God did not leave Jesus to death, for the Resurrection was three days away.
God has not forsaken us. To care for us, he requires each of us to love and take care of one another. Right now, in part that means we must be apart from one another, and for many to suffer economically and perhaps even emotionally. Let's all be more attuned and sensitive, and helpful, to one another.
Good Friday isn't good because Jesus was killed but because He rose again. It may seem dark now, but the light of Easter morning is just around the corner.
The last verse of an old French Easter carol called Now The Green Blade Riseth says, "When our hearts are wintry, grieving, or in pain, thy touch can call us back to life again, fields of our hearts that dead and bare have been: Love is come again like wheat that springeth green".
Spring is here. So is love. Pass it on.
Print this piece