Ann Coulter Coming to Auburn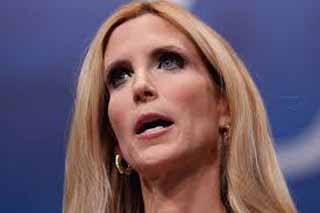 By Brandon Moseley
Alabama Political Reporter
The Auburn Conservatives for Tomorrow (ACT) and the Young America's Foundation are hosting an Evening with nationally known conservative author, columnists, and TV and radio personality Ann Coulter on Friday, March 22, 2013 at the Hotel at Auburn University.  Conservatives for Good Government are assisting ACT with this event.
The VIP Dinner & Photo Op begins at 5:30 PM, and the Program starts at 7:30 PM.  Program general admission is FREE for students and $20 for non-students at the door.  Email questions and requests to attend the Dinner and photo opportunity to ACT Director of Operations & Outreach Cody Garton at [email protected].
Ann Coulter has authored eight New York Times bestsellers, is the legal correspondent for Human Events, and is a syndicated columnist for Universal Press Syndicate.  Most people know her as a frequent guest commentator on The Today Show, Good Morning America, HBO's Real Time with Bill Maher, Hannity, The Tonight Show with Jay Leno, the Glen Beck Show, and The O'Reilly Factor.
Coulter's books include: Demonic: 'How the Liberal is Endangering America' (June 2011); 'Guilty: Liberal Victims and Their Assault on America' (January 2009); 'If Democrats Had Any Brains, They'd Be Republicans' (October, 2007); 'Godless: The Church of Liberalism' (June 2006); 'How to Talk to a Liberal (If You Must)'(October, 2004);  'Treason: Liberal Treachery From the Cold War to the War on Terrorism' (June 2003); 'Slander: Liberal Lies About the American Right' (June 2002); and 'High Crimes and Misdemeanors : The Case Against Bill Clinton' (August 1998).  Her new book is 'Mugged Out: Racial Demagoguery from the 1970s to the Present.'
Coulter is a Connecticut native and graduated with honors from Cornell University School of Arts & Sciences, and received her J.D. from University of Michigan Law School, where she was an editor of The Michigan Law Review.
Coulter clerked for the Honorable Pasco Bowman II of the United States Court of Appeals for the Eighth Circuit and was an attorney in the Department of Justice Honors Program for outstanding law school graduates.  Coulter has practiced law in New York City, worked for the Senate Judiciary Committee, and has been a litigator with the Center For Individual Rights in Washington, DC before launching her career  as an author and conservative commentator.
Auburn Conservatives for Tomorrow are dedicated to the principles of individual responsibility, personal freedom, and free market economics. They state that they stand for using the lessons of the past for a brighter tomorrow and believe in a strong ethic based in Christian principles.
Dr. John Sophocleus is the sponsor of their campus group.  Their Chief of Staff is Matthew Duraski majoring in Political Science.  Cody Garton is the Director of Operations and Outreach for the Auburn Conservatives for Tomorrow and is majoring in Political Science and Economics.  Timothy Lee Smith Jr.  is the Director of Marketing and Communications and is a Political Science Major.  Peter Ricketts is the Director of Research and Development and is majoring in Economics.  Benjamin Weaver is the acting Treasurer & Historian and is a Finance Major.
Coulter is a frequent speaker on college campuses throughout the country.
Alabama sees record number of COVID-19 hospitalizations Monday
"What we can still control is Christmas," Dr. Don Williamson said. "We can still control what hospital beds are going to look like in January."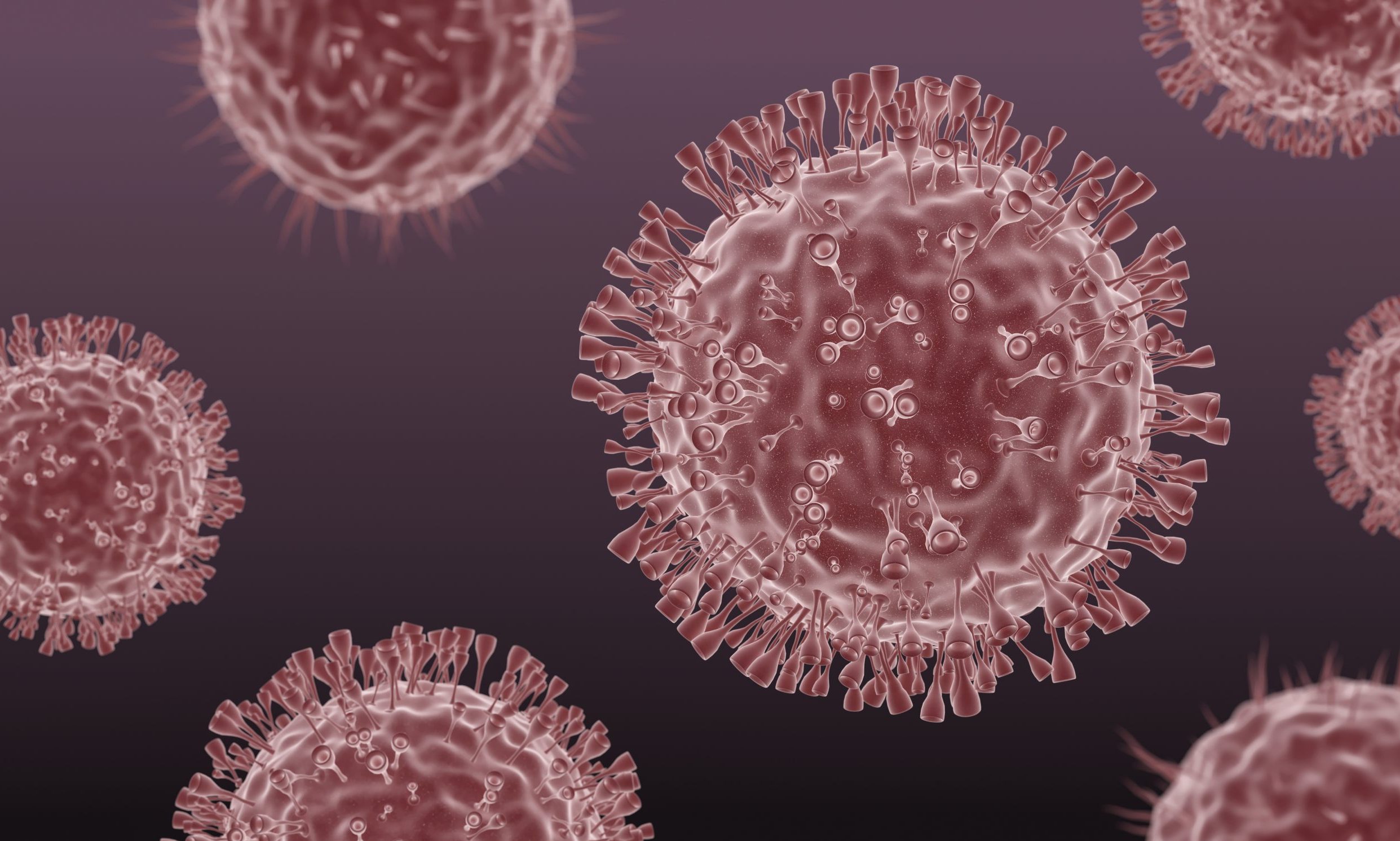 Alabama on Monday saw a new record with more people in hospitals with COVID-19 than ever before and a new record number of COVID-19 patients in intensive care units as public health experts worry about what is to come after Thanksgiving gatherings.
The Alabama Department of Public Health on Monday reported 1,717 hospitalizations statewide, breaking the previous record of 1,613 set on Aug. 6. The state's seven-day average of hospitalizations has increased each day for the last 41.
UAB Hospital on Monday had a record high 125 COVID-19 patients, breaking the previous record of 124 on Aug. 3. Huntsville Hospital had a record 264 COVID-19 patients Monday. Hospitals in Montgomery and Mobile are also seeing similar rising numbers but didn't break records Monday.
Approximately one in five adults in general medicine beds in Alabama hospitals Monday were COVID-19 patients, said Dr. Don Williamson, president of the Alabama Hospital Association and former Alabama state health officer.
The state had a record high 491 COVID-19 patients in intensive care units Monday, and 244 coronavirus patients were admitted to hospitals Sunday, which was the highest number in several months, he said.
Williamson said that 11 percent of the state's intensive care beds were available. It was the first time since Aug. 16 that fewer than 200 ICU beds were free, he said.
"It's not the ICU beds I'm worried about," Williamson said. "The overall trend is worse than I imagined it would be, with no impact [yet] from Thanksgiving."
Williamson noted that Alabama's seven-day average of hospitalizations increased by 217 from a week ago.
"That's what I'm worried about," Williamson said, adding that hospitals across the state Monday were either at their record highs in hospitalizations or very close to them. He also expressed concern over Alabama's continued rise in new cases, a sign of unabated community spread and a harbinger of even more hospitalizations and deaths to come.
The state added 2,295 new cases Monday and has averaged 2,206 new cases each day for the last week, which is a 67 percent increase from a month ago.
The increasing case counts aren't attributed to more testing. Alabama reported an increase of just 4,634 tests Monday, and the seven-day average of tests reported per day is up only 4 percent over the last month. This comes as the positivity rate over the last week was a record-high of 30 percent. Public health experts say that rate needs to be at or below 5 percent or there isn't enough testing and cases are going undetected.
Williamson said staffing problems continue to be a major concern at hospitals statewide. Medical staff are contracting COVID-19 largely from their own communities and not while at work, Williamson has said recently, which is reducing the number of available workers. Fatigue is also impacting staffing levels.
"We are beginning that conversation about what do things have to look like going forward on staffing with an increase of say another 20 percent in hospitalization. What is it you're doing now that you don't do? How do you free up additional staff?" Williamson said.
There will also be conversations about looking for help from the federal government, Williamson said, noting that the U.S. Department of Defense sent medical personnel to El Paso, Texas, to help with overburdened hospitals there.
But Alabama's growing COVID-19 crisis isn't just an Alabama problem, Williamson said. The problem is nationwide, and Alabama will have to wait in line along with other states in requesting federal resources.
There has been discussion of opening up medical facilities outside of hospitals, such as the tent hospitals that have popped up in places hard-hit by coronavirus, but the staffing problem is paramount, Williamson said. Without people to work them, more beds are useless, and hospitals can and have found ways to increase bed space for coronavirus patients, he said.
There's nothing that can be done to reverse whatever bad outcomes may result from Thanksgiving gatherings, Williamson said, and he expects that by the end of this week, the state's case count will begin increasing even more, and by mid-December, the state should begin to see the impact of Thanksgiving on hospitalizations.
"What we can still control is Christmas," Williamson said. "We can still control what hospital beds are going to look like in January."