Organization partner to demand seniors' input into energy policies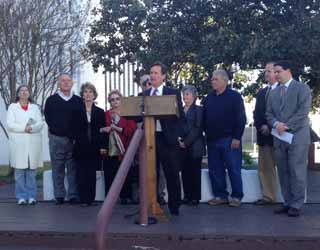 By Susan Britt
Alabama Political Reporter
MONTGOMERY–Tuesday morning, Generation America and the Partnership for Affordable Clean Energy (PACE) announced the launch of a new partnership between the two organizations in a press conference on the steps of the Alabama Statehouse. The partnership is aimed at giving senior more of a voice in energy policies and discussions.
Lance Brown, executive director of PACE, said, "On both the state and national level, we see discussions on energy policy intensifying. We hear discussions about new carbon taxes from Congress; new regulations from the Environmental Protection [Agency] in Washington, DC; a State Energy plan process here in Alabama; and more. As talks about energy policy continue, it is absolutely critical that seniors of our state make their voices heard."
According to their website, www.energyfairness.org, "The Partnership for Affordable Clean Energy (PACE) is a coalition of working people, business owners, environmentalists, and trade organizations who are fighting for fair, responsible energy policies." PACE is headquartered in Alabama and advocates nationally for "fair, affordable energy policies."
"A great number of seniors in Alabama, and across this nation, live on fixed incomes. Many of them live in energy inefficient homes. This means that energy policies that raise the price of electricity hit seniors the hardest," remarked Conwell Hooper, regional director of Advocacy for Generation America a Texas-based organization focusing on conservative seniors.
"To give conservative Americans (Republican, Libertarian, Tea Party and other like-minded individuals) a membership organization that gives them peace of mind through advocacy in Washington, along with superior member benefits that contribute to member safety, security and well-being," Generation America's website says is their vision.
Generation America says their organization differs from AARP, "We are a traditional organization where AARP has liberal leanings. AARP owns a for profit insurance agency. Generation America truly looks out for seniors and their safety, security and well-being."
The organizations announced the launch of an online petition at www.PowerPetition.org and encouraged seniors to join them by going online and adding their name.
"By signing, seniors and those who support the cause of seniors can send a clear message that energy polity talks must include the perspective of older Americans," said Brown. "It is time for seniors to stand up and be counted on energy policy with a conservative voice that defends their interests."
Hooper said, "Our mission is to give older Americans a voice that stands for conservative values and common sense principles and that takes action when it believes their interests are being threatened. On behalf of Generation America, I am excited to join with PACE in a very important effort–the effort to ensure that energy policies and proposals don't unnecessarily burden seniors."
COVID-19 hospitalizations, new cases continue to rise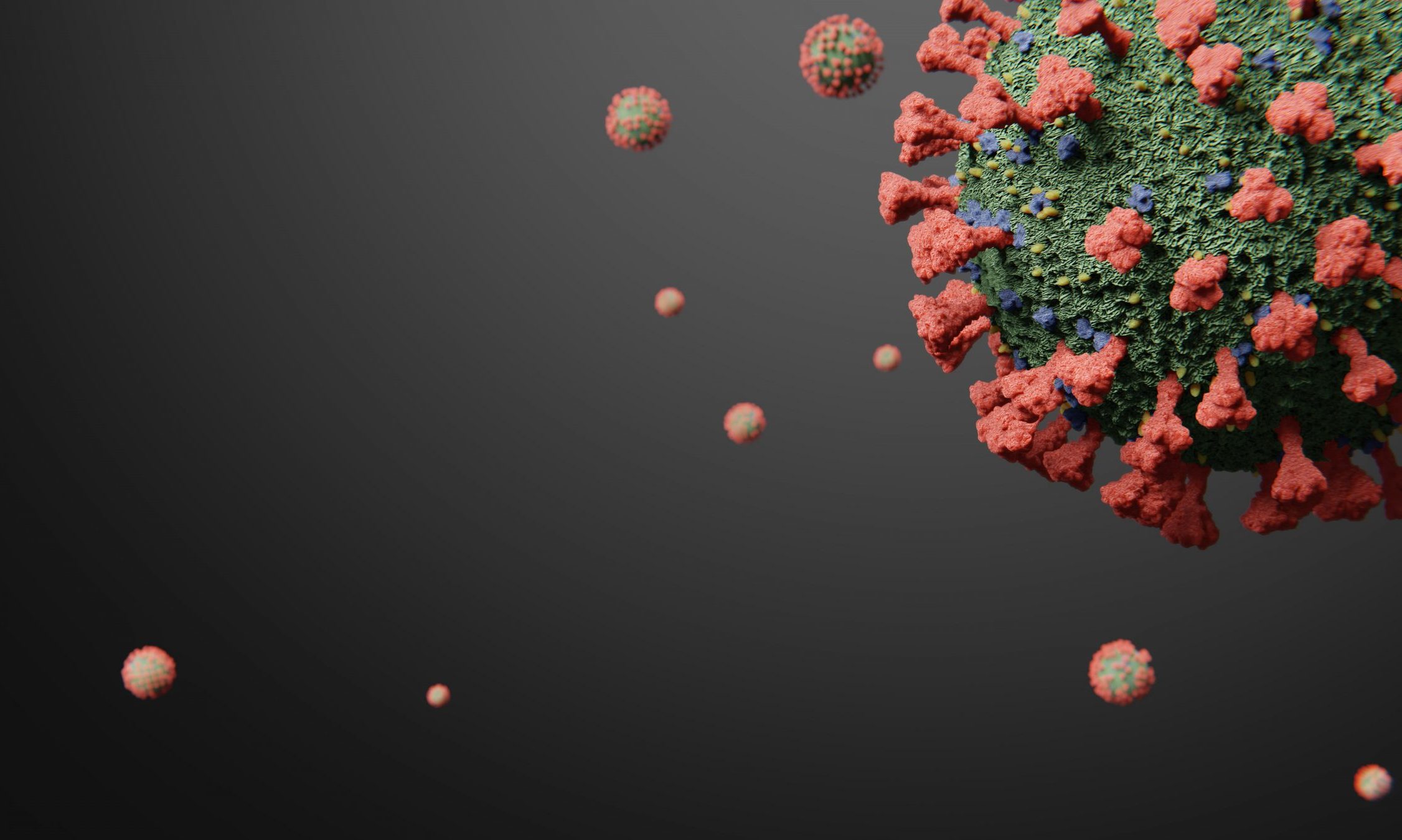 The number of rising hospitalized COVID-19 patients in Alabama is a concerning sign of a possible coming surge of the disease, state health experts said Friday. Alabama hospitals were caring for 888 coronavirus patients Friday, the highest number since Sept 9. 
UAB Hospital was caring for around 80 COVID-19 inpatients Friday afternoon, said Dr. Rachael Lee, an infectious disease specialist at UAB, speaking to reporters Friday. UAB Hospital hasn't had that many coronavirus inpatients since Aug. 18, when the disease was surging statewide.
"We have been dealing with this since March, and I think it's easy for us to drop our guard," Lee said. 
Alabama added 3,852 new coronavirus cases on Friday, but 1,287 of them were older positive antigen tests, conducted in June through October and submitted to ADPH by a facility in Mobile, according to the department. Still, Alabama's daily case count has been increasing, concerning health officials already worried that as the weather turns colder and the flu season ramps up, Alabama could see a surge like the state had in July.
Alabama's 14-day average of new daily cases was 1,247 on Friday, the highest it's been since Sept 4. Over the last 14 days, Alabama has added 17,451 new COVID-19 cases.
Friday's inclusion of those older positive test results throws off the day's percent positivity, by Thursday the state's percent of tests that were positive was nearly 16 percent. Public health officials say it should be at or below five percent or cases are going undetected.
The state added 16 COVID-19 deaths on Friday, bringing to total confirmed deaths statewide to 2,859. Over the last two weeks, 206 deaths were reported in the state. Alabama's 14-day average of new daily deaths on Friday was 15.
Alabama state health officer Dr. Scott Harris told APR by phone Friday called the rising new cases and hospitalizations "worrisome."
Harris noted the data dump of older confirmed cases in Friday's data, but said "but nevertheless, I think it's clear our numbers are going up."
Harris said it's not yet clear what's causing the continued spread, but said it may be due at least in part to larger private gatherings. ADPH staff has mentioned a few outbreaks association with such gatherings, but Harris said it's hard to know for certain if that's the major driver in the state's rising numbers.
"It's football season and the holidays are coming up and school is back in session," Harris said. "I think people are just not being as safe as they were."
Harris noted that on ADPH's color-coded, risk indicator dashboard, red counties, which denotes counties with rising cases and percent positivity, the 17 red counties on Friday were distributed across the state.
"So there's not one event, or even a handful of events. It seems like there's just a lot of things happening in a lot of places," Harris said.
Alabama's rising numbers are mirrored in many states. The U.S. reported more than 71,600 new COVID-19 cases on Thursday, nearing the country's record highs, set in July.