Alabama Commercial Aviation Business Improvement Act Passes Legislature
By Brandon Moseley
Alabama Political Reporter
On Thursday, the Alabama House passed the Alabama Commercial Aviation Business Improvement Act , House Bill 330, by a vote of 102 – 0.   The Alabama Commercial Aviation Business Improvement Act was sponsored in the Alabama House by State Representative Bill Poole (R) from Tuscaloosa.
Rep. Poole said in a written statement,  "Using this legislation and other tools like it, Alabama's aerospace industry has the opportunity to become the central hub for the rapidly expanding aerospace industry in the Southeastern United States, just as our auto manufacturing sector did during the 1990s," Poole said. "At the end of the day, this bill is designed to bring good-paying, long-lasting jobs and opportunities to thousands of Alabamians, and I encourage the Senate to act on it quickly."
Alabama Governor Robert Bentley said, "This bill will have a significant economic impact on Alabama," Governor Bentley said.  "We already expect Airbus to provide 1,000 jobs for Alabamians, and Airbus suppliers will bring thousands more.  We want those jobs in Alabama, not in a neighboring state."  "Without this legislation, Airbus suppliers could very easily decide to locate in nearby Florida or Mississippi – states that have already implemented bills similar to the one being introduced in Alabama.  We have worked hard to create a positive business climate here in Alabama, and this legislation is needed to help us build on our progress and attract even more jobs."
Senator Cam Ward (R) from Alabaster said in a written statement.  "I am proud to work with the Bentley Administration on legislation that will help us continue our mission of creating more jobs."   The bill was sponsored in the Senate by Senators Cam Ward and Vivian Figures (D) from Mobile.
Senator Figures said in a written statement, "It is critical that we lay the proper foundation to attract additional suppliers for Airbus and realize the thousands of multiplier jobs that will come.  I stand ready to work with Governor Bentley, my colleagues and Airbus to bring as many jobs as possible to our great state of Alabama.  It is our time for a great economic boom, and we must do everything we can to make it a reality."
Rep. Poole said, "Just as recruiting Mercedes-Benz to Alabama in the 1990s helped usher in a new era of economic development in the automotive industry, the recruitment of Airbus is poised to do the same for the aerospace industry.  We need this legislation to help attract the Tier 1 and Tier 2 suppliers that will bring additional jobs for Alabama citizens."
Alabama Commerce Secretary Greg Canfield said, "The aerospace corridor to be created by the announcement of Airbus will be one of the biggest projects our state has seen.  We are going to do everything we can to help make doing business easier for the aerospace industry in Alabama so that the new jobs come here."
The biggest news story of 2012 was when Airbus (a commercial jetliner manufacturer) announced that their first North American U.S assembly plant will be built in Mobile.  The Alabama Department of Commerce estimates that the Airbus plant will have a $409 million economic impact on the Alabama economy.  The Airbus plant will directly employ almost 1,000 Alabamians.  The Department of Commerce estimates another 3,700 Alabamians could be employed by Airbus suppliers locating in the state.
The Alabama Commercial Aviation Business Improvement Act protects Airbus and those suppliers from frivolous law suits which give Airbus suppliers a better reason to locate in our state and would prevent foreign and out of state plaintiff from filing suit against Airbus and the suppliers in Alabama court.  The bill is written to provide a measure of civil liability protections to Airbus and its Alabama based suppliers.
Sen. Ward said on Facebook, "Thank you Rep. Bill Poole for your hard work on the Airbus legislative. I have enjoyed our partnership on this and appreciate you moving the bill out of the House. This is a big economic development bill for Alabama. I appreciate all the work done by both parties in the House and Senate. I look forward to seeing the Governor signing this bill into law."
Print this piece
Black people over-represented among COVID-19 patients, deaths, UAB doctor says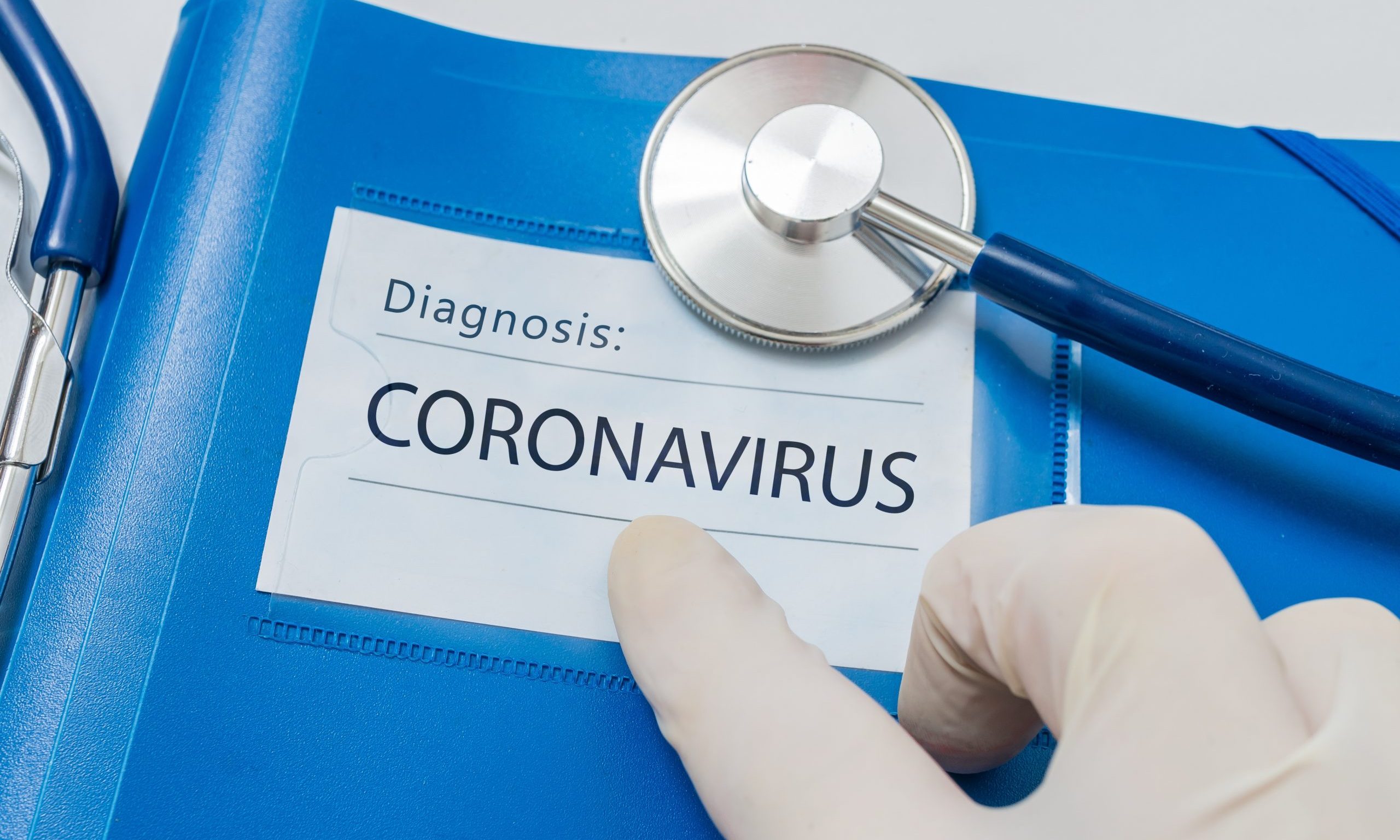 Contrary to rumors, black people aren't immune to the COVID-19 virus, and in some places in the U.S., black people are not only getting the deadly virus in larger numbers but are more likely to die from it, said a physician at University of Alabama at Birmingham.
Dr. Selwyn Vickers, Dean of UAB School of Medicine, was speaking during a Facebook live video on Saturday, the first in what's to be a series of discussions with faith leaders and physicians on the COVID-19 crisis, organized by UAB and the Housing Authority of the Birmingham District.
Vickers said in Milwaukee and Michigan, two places that, unlike most others in the U.S. currently, are keeping track of the racial makeup of COVID-19 patients, black people are overrepresented among the virus's patients.
"In Milwaukee, which is 26 percent African American, 50 percent of the COVID-19 cases happen to be African American," Vickers said.
What's even more troubling, Vickers said, is that even though whites and other races make up 50 percent of Milwaukee's the COVID-19 cases, black people make up 80 percent of the city's deaths from the virus.
"You can hypothesize that they may have some of these chronic illnesses. You could also worry that they just don't get access. They don't get to the hospital as early, and so it's probably multiple reasons," Vickers said.
In Michigan, where just 14 percent of the population is black, nearly 35 percent of the COVID-19 cases are among people, Vickers said.
Even more concerning, he said, is that even though only 14 percent of the population is black, 40 percent of the deaths are among black people.
While the Centers for Disease Control and Prevention does typically track detailed data during a viral outbreak, including the racial makeup of patients, the CDC is not currently releasing such data for COVID-19.
Five members of Congress wrote a letter to the U.S Department of Health and Human Services on March 27 urging the CDC to collect and report data on race among COVID-19 cases.
"The C.D.C. is currently failing to collect and publicly report on the racial and ethnic demographic information of patients tested for and affected by Covid-19. Our concerns echo those from some physicians: that decisions to test individuals for the novel coronavirus may be 'more vulnerable to the implicit biases that every patient and medical professional carry around with them,' potentially causing 'black communities and other underserved groups … [to] disproportionately mis[s] out on getting tested for Covid-19," the letter reads.
Vickers also dispelled a rumor that kids can't get COVID-19.
"Kids can get it, and young people have died from it," Landers said, adding that a young person was treated at UAB for COVID-19. "Kids probably more often are carriers. They don't often get very sick, but they carry the virus, and they can spread it."
What makes COVID-19 so difficult to treat, compared to the regular seasonal flu, VIckers said, is that "there is no therapy we have right now." There are clinical trials in the works, and some drugs are being used, but it's not yet clear how well they're working.
And unlike the regular seasonal flu, COVID-19 is much, much deadlier because it attacks the lower respiratory system, Vickers said. Patients with the novel coronavirus are more likely to be placed on ventilators.
"We have about 60 patients in the hospital who have the diagnosis of coronavirus. If we had in this season 100 patients with the flu in the hospital maybe five or 10 might be on a breathing machine," Vickers said.
With the 60 patients UAB may have at any given time, nearly half of them are on a breathing machine, he said.
"So consequently now, there are a number of deaths, well over 60,000 deaths, in the world. There are 8,000 deaths in America and those numbers will continually climb," Vickers said.
The best way to prevent yourself from getting COVID-19 and form helping spread it to others, is to keep at least six feet of distance from others, Vickers said, and suggested limiting interaction with others to groups of less than five.
"Keeping a distance, covering your mouth and nose with the mask, and trying to make sure every time you touch something clean your hands, Vickers said.
Print this piece