Congressman Bonner Introduces Gulf Fisheries Fairness Act

By U.S. Representative Jo Bonner
In recent years, coastal Alabama has faced a number of man-made assaults – one the result of a historic environmental disaster, the other the handiwork of overzealous government regulators.  While many of our coastal businesses are making a comeback from the tragic BP oil spill of 2010, the same cannot be said of much of our local fishing industry, which has had to battle both BP and Uncle Sam.
Those seeking to fish for one of the Gulf's most popular fish, Red Snapper, are being subjected to increasingly stringent federal regulations that are unnecessarily threatening the local economy.  At the same time, empirical data and anecdotal evidence show the Red Snapper stock is as healthy as it has ever been.  Practically anyone who has dropped a hook in the Gulf over the last few years has found it easier than ever to catch Snapper.  Frankly, their number and size make them difficult to avoid and their abundance is actually crowding out other marine life at artificial reef habitats.  Yet federal bureaucrats continue to consider the Snapper overfished.
This week, Dr. Robert Shipp, three-time chair of the Gulf of Mexico Fishery Management Council, noted researcher and professor of Marine Sciences at the University of South Alabama, testified before the U.S. House Natural Resources Committee that the current management of reef species in the Gulf of Mexico is failing – both the fish and the fishermen.  Dr. Shipp voiced support for the concept of increasing the five Gulf states' fishery management authority to place more control over reef fish in the hands of the states rather than the federal government.  This is a concept I have been studying for several months, and I believe the only solution to the problem is legislative action in Washington to return some power to the states.
Last week, I introduced the Gulf Fisheries Fairness Act to extend the state water boundaries of Alabama, Florida, Louisiana, Mississippi, and Texas for the purposes of reef fish management, affording these states greater control over reef fisheries and effectively opening up more Gulf waters to fishing.  The Gulf Fisheries Fairness Act will provide Alabama and the other Gulf states the legal authority to manage local fisheries, and our fishermen and tourism industry will gain a lifeline they so desperately need.
The current one-size-fits-all reef fish management policy in place in the Gulf is antiquated and doesn't accurately reflect the significant reef fishery improvements implemented by our states.  Under current law, if federal regulations for Gulf reef fish are more restrictive than state regulations, federal fishing permit holders must comply with federal regulations regardless of where the fish are harvested.  This has forced ridiculously onerous federal restrictions on Gulf fishing, including an unworkable 27-day Red Snapper season this year that will put many fishermen out of business.
The Gulf Fisheries Fairness Act resets the state water boundaries for all five Gulf states to an average depth of 20 fathoms (120 feet) or nine nautical miles, whichever is farthest.  At present, Alabama, Louisiana and Mississippi have three mile boundaries, while Florida and Texas are set at nine miles.
My legislation has support from other coastal lawmakers, and I am hopeful that a companion bill will also be introduced very soon in the Senate.
On a related front, I am continuing to press the U.S. Department of the Interior to halt its bizarre policy of literally blowing up abandoned Gulf oil rigs, killing thousands of Red Snapper and other species in the process.
These abandoned rigs have become productive artificial reefs, attracting large numbers of Red Snapper and other marine life.  Not only is the Interior Department's practice of destroying this habitat detrimental to Gulf ecology, but it demonstrates a hypocrisy of big government, with one federal agency severely limiting fishing for Red Snapper while another indiscriminately kills the very same fish and destroys habitat essential to its stock.
I have personally spoken with and written to Interior Secretary Salazar and met with Interior Department officials to voice my strong objection to their "Idle Iron" policy of blowing up abandoned Gulf oil rigs.  As Dr. Shipp testified before the House last week, "Far better would be to dismantle these structures, lay them on their sides on the bottom, as is done in the 'rigs to reefs' program off Louisiana."
If the federal government does not cease its destructive and counterproductive policy of blowing up thousands of pounds of Red Snapper, then a legislative solution will have to be pursued.  I am talking with other Gulf lawmakers about legislation to address this problem.  Last Congress, I cosponsored the "Rigs to Reefs Act" to allow abandoned Gulf oil rigs to be safely converted to artificial reefs for the benefit of both marine life and our seafood industry.
Opinion | FEMA's Hurricane Sally response
So, how has FEMA performed in responding to Hurricane Sally? So far, pretty darn well.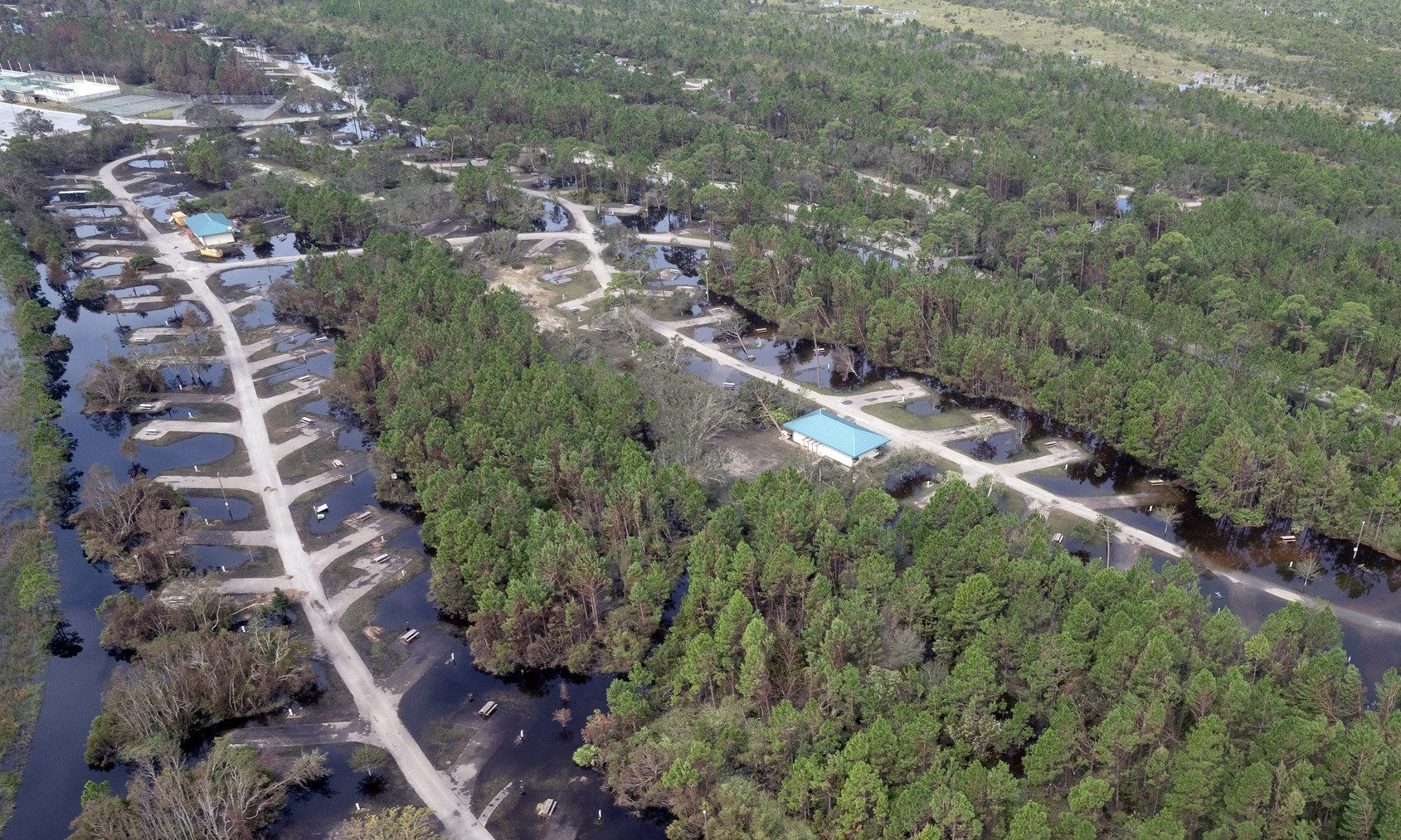 Most people in Alabama have heard of FEMA, the Federal Emergency Management Administration. Its name is a little misleading because emergencies by their nature aren't so much managed as responded to, often after the fact. You can't manage a tornado or an earthquake, for example, but you can and should respond to it.
Hurricanes are facts of life down here and nearly every part of our state, not just the coast, have been affected in some way by at least one. We can prepare for hurricanes and guard against the worst consequences and that starts with each of us as individuals, family members and citizens doing our part to be prepared to protect and take care of ourselves, family members and neighbors. Alabamians are actually pretty good at doing that.
But, there is also a role for governments at all levels. Local governments actually play the most important public role because they are closest to the people of their areas and have the first responders already employed and trained to take care of the needs of local residents during the period running up to, during, and in the immediate aftermath of the storm. State governments manage the preparations before the storm and provide the support local governments need afterward to do their jobs. The federal government supports the state and local efforts, which typically means providing the lion's share of the money needed, anywhere from 75 percent to 90 percent of the costs. So there's not one emergency management agency involved in responding to hurricanes but three, corresponding to each level of government.
The day before Hurricane Sally hit, I was individually briefed by the Director of the National Hurricane Center Ken Graham, FEMA Administrator Pete Gaynor and Coast Guard officials. That same day I went to the White House and made sure we had a good line of communication in case we needed help, which looked likely at the time. I have to say, the White House was immediately responsive and has continued to be so.
How has FEMA handled the federal response to Hurricane Sally? When the state of Alabama requested a pre-storm disaster declaration, which triggers federal financial support for preparations and response during the storm, FEMA and the White House gave the okay in just a few hours. On that day before when I spoke with the White House, I asked them to send FEMA Administrator Gaynor to my district as soon as possible once the storm cleared to see the damage and meet with local officials. He came three days after the storm and spent several hours touring the damage with me and meeting with local leaders. When the state of Alabama requested a post-storm declaration, triggering federal financial support for public and individual assistance, FEMA and the White House responded affirmatively in less than 48 hours – record time.
Public assistance is federal financial support for the costs to state and local governments as a result of a storm. This includes water bottles and meals ready to eat for locally requested points of distribution, debris removal and cleanup costs (think of the large tandem trucks picking up debris piled up on the right of way), as well as the costs to repair damage to public buildings and infrastructure like roads and bridges, and in the case of Sally damage to the Port of Mobile.
Individual assistance, as the label states, goes to individuals affected by the storm. Private assistance won't pay something you have insurance for, but it does pay for a variety of losses, particularly having to do with an individual's home. So far 60,000 Alabamans have applied for individual assistance and already FEMA has approved $42 million. If you haven't applied for individual assistance there's still time for you to do so online at DisasterAssistance.gov, or if you need help in applying call FEMA's Helpline at 1-800-621-3362. If you have applied for individual assistance and have been denied, appeal the decision because frequently the denial is simply because the applicant didn't include all the needed information.
Many people were flooded by Sally and over 3,000 of them have made claims to the National Flood Insurance Program. Over $16 million has already been paid out on those claims. The Small Business Administration has approved over a thousand home loans to people with storm losses, totaling over $40 million, and many more loan applications are still pending.
So, how has FEMA performed in responding to Hurricane Sally? So far, pretty darn well. I want to thank FEMA Administrator Gaynor for coming down here so quickly after the storm and for FEMA's quick and positive responses to all our requests. And I want to thank President Trump for his concern and quick response to Alabama's requests for disaster declarations. Hurricane Sally was a brutal experience for us in Alabama, but FEMA's response shows that government can do good things, helping people and communities when they really need it.