The Tyranny of the Status Quo

By Lieutenant Governor Kay Ivey
The "status quo" is defined as "the existing state of affairs" or often referred to as "the way it's always been done." Rarely is the phrase used to describe the way an organization operates, or a process, in a positive light. President Ronald Reagan once said, "Status quo, you know, that is Latin for 'the mess we're in.'"
I was not elected to maintain the status quo and that's why I have taken steps in my office and supported action in the Alabama Legislature to challenge the status quo.
Prior to the beginning of the 2013 Legislative Session, I made the decision to select a Parliamentarian to advise me as the President of the Senate. My current Parliamentarian, Mr. Richard Allen, has served as advisor to a U. S. Senator, Deputy Attorney General to four Alabama Attorneys General, Commissioner of the Alabama Department of Corrections, a practicing attorney and retired General from the Army Reserves.  He is highly respected, qualified and very knowledgeable of the Alabama Constitution, Code of Alabama and Rules of the Alabama Senate.
I understand that my decision breaks tradition and the status quo of how the Senate has operated in the past, but adhering to the rules and following the letter of the law trumps tradition. The actions of the Alabama Senate are governed by the Alabama and U.S. Constitutions, the Code of Alabama, the Joint Rules of the Alabama Legislature, and the Rules of the Alabama Senate. I acknowledge the change has been challenging at times and has resulted in a shift, but I believe it is best for the operation of the Senate and the people of Alabama.
The Alabama Legislature also recently made a courageous move to challenge the status quo of our state's education. The Alabama Accountability Act of 2013, signed by Governor Bentley on March 14, is historic legislation that creates real education reform in Alabama. For too long, a child's education has been dictated by zip code or family income. And for too long, our schools have not been held accountable resulting in a chronic legacy of failure. Under the flexibility provisions in the law, school administrators now have the ability to tailor their classrooms to fit the needs of the individual schools and through tax credits and scholarships, parents with children stuck in chronically failing schools now have the choice to move them to a better school. The concept of empowering parents to seek a quality education for their kids is a no-brainer to me, however, we've seen a select few attempt to prevent progress and maintain the status quo.
I strongly believe that government has a commitment to assure that all children receive a quality education.  It is the agreement with the status quo that leads us to accept the notion that an education model based on government monopoly is the best way to educate society.  We must begin to renew our commitment to education by investing in students and not schools.
My role in the process to pass the legislation in the Senate has been under scrutiny. Several members have publicly said I did not follow the rules. I can assure you I followed the rules and applied them properly even though some members failed to comply. For example, a rule requiring that a member must be recognized by the President of the Senate before speaking was ignored. You can look back and review the course of events on February 28 and quickly realize that rules were disregarded by several members despite multiple calls to refrain. It is incumbent upon the body to conduct its business in a civil and orderly manner with mutual respect for each other. My gavel does not reach beyond the desk, it is simply a tool to help reinforce communications from the chair – it is the body's responsibility to comply.
As President of the Alabama Senate, I pledge to continue to administer my duties in order to move the body forward and turn from the status quo. I hope every Senator does the same and chooses to abide by the Rules of the Senate and act accordingly.
Change is often difficult to implement and accept, but the children, parents, educators, business owners and taxpayers of Alabama deserve the best leadership for progress and prosperity we can help provide.
Print this piece
Opinion | Every school should have a mental health counselor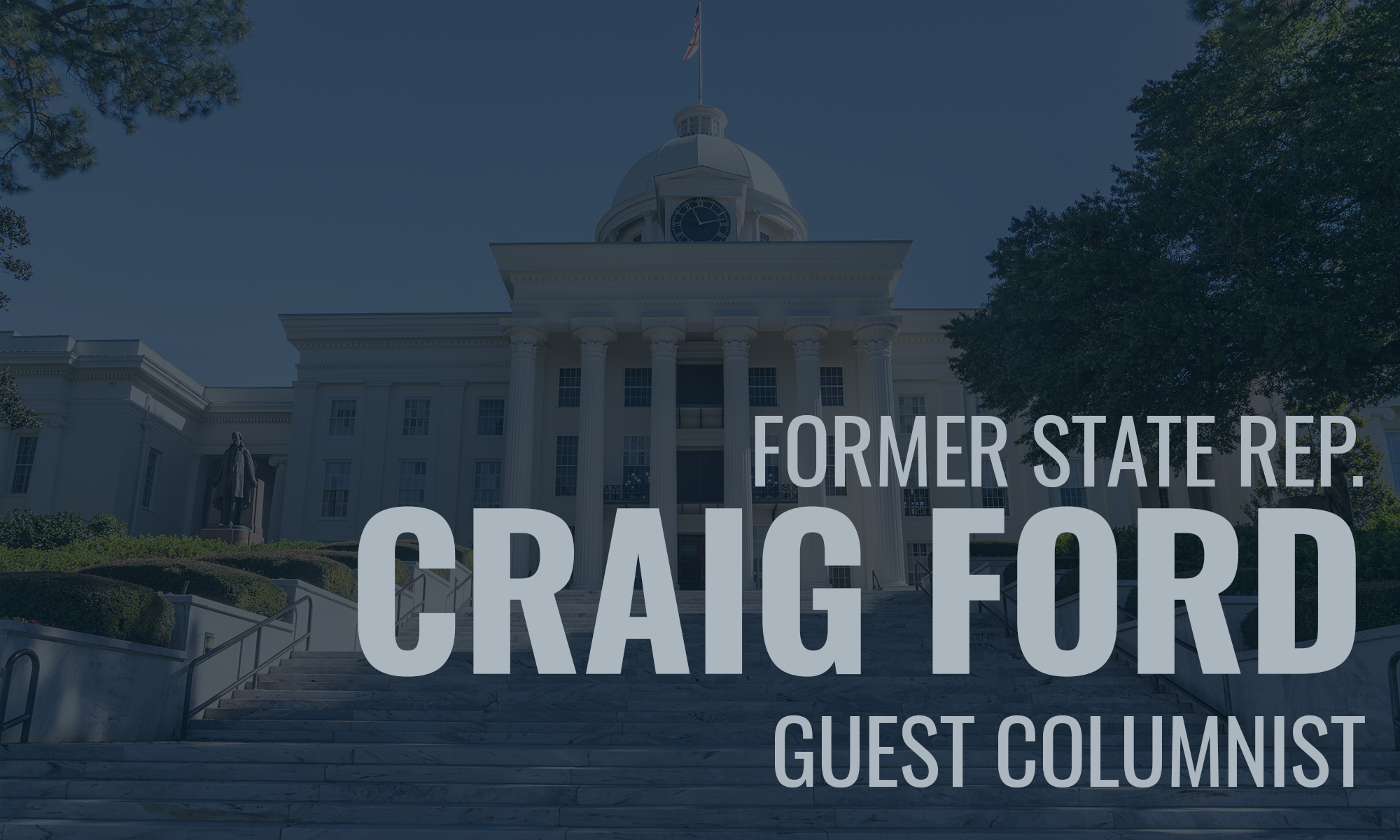 In her State of the State Address, Gov. Ivey said that mental health would be a priority for both education and our prison system. Then she set a goal of having a mental health counselor in every school system.
While I applaud the governor for recognizing the challenges our schools are facing when it comes to students' mental health, the reality is we need a mental health counselor in every school, not just one for each school system.
Our schools are staffed by excellent school nurses and guidance counselors who do an outstanding job trying to help these students with mental health needs. But mental health care is not their responsibility, nor is it what they are trained for.
And the mental health needs in our schools are much more prominent than you might think. It isn't just dealing with kids who have ADHD or a learning disability. There are kids dealing with problems at home, like parents who are going through a divorce or even parents who have a drug addiction.
There's a lot that happens in a child's life between when they get picked up from school at the end of the day and when they get dropped off at school again the next day. And while our teachers, school nurses and guidance counselors do everything they can for these kids, what these kids really need is a mental health counselor.
Setting a goal of having one counselor in every school system is certainly better than nothing. I guess you could say it is a more easily achievable goal. But our state leaders weren't elected to do the things that are easy. Our leaders were elected to do the things that are hard.
And the truth is if we don't invest in our children with these needs today, then for many of them we will be investing in their imprisonment in the future. In fact, that's how we got into this prison crisis in the first place.
I have said many times before that we should be building super schools, not super prisons. It is always better to keep a child from ending up in prison in the first place, and if we make the right kinds of investments in education then we won't need these new super prisons that Gov. Ivey and Gov. Bentley before her have been fighting for.
The main reason we have overcrowding in our prisons is because we never did anything to change the path these people were on before they grew up and became criminals.
Building super prisons instead of super schools is like treating the symptom rather than treating the disease.
We should be focusing more on getting kids on the right path before it's too late. As the old saying goes, "an ounce of prevention is worth a pound of cure."
And the first way we can prevent kids from turning to a life of crime is to recognize and treat their mental health needs while they are still young and have a chance at a normal life.
But only having one counselor to treat an entire school system is simply not enough to do the job right.
Of course, not every kid with mental health needs is on the path to prison. Many, if not most, are simply dealing with difficult or traumatic events at home that take place outside of school hours.
But those events affect what happens the next day in the classroom. These kids tend to have a difficult time concentrating, and often become disobedient and disrespectful. These things, in turn, make it hard for them to be successful in school and, ultimately, in life.
Like so many other issues, we all agree on what the problem is but getting to agreement on the solution is another matter. In this case, though, Gov. Ivey and state lawmakers seem to understand what is needed to fix the problem. They just don't seem to be aggressive enough in their willingness to address it.
Having a mental health counselor in every school system is a step in the right direction and an improvement over our current situation. But let's not set the bar so low. Our children deserve better than that. We don't just need a mental health counselor in every school system; we need one in every single school.
Craig Ford is the owner of Hodges-Ford Insurance and the Gadsden Messenger. He represented Gadsden and Etowah County in the Alabama House of Representatives for 18 years.
Print this piece