Medicare Advantage Cuts Expected in 2014
By Brandon Moseley
Alabama Political Reporter
The Obama administration is planning new cuts to the embattled Medicare Advantage program.  The new round of cuts for 2014 likely mean that seniors will have to pay a larger portion of their healthcare expenses through higher premiums and/or higher copays and deductibles.  Some seniors could lose their coverage altogether.
The Center for Medicare Services (CMS) announced the new cuts come in a required regulatory filing of 2.3% in the reimbursement rates CMS pays to insurance companies which operate the Medicare Advantage plans.  The Medicare Advantage Plans are services administered by private for-profit or non-profit providers.
Seniors leave traditional Medicare for the Medicare Advantage Plans (normally a HMO or a PPO) to receive maximum out of pocket coverage not found in traditional Medicare.  In traditional Medicare the senior is responsible for 20% of the Medicare Part B charges; but there is no maximum out of pocket amount where Medicare takes over and some seniors accrue massive debts from a major illness.  Typically such plans offer a maximum out of pocket amount of between $4000 and $7000 for 2013 and a per month premium ranging between $0 a month to $150.  Medicare Advantage plans typically also have copayments seniors pay until they reach the annual maximum out of pocket amount for the year.
CMS justifies the reduction because it believes that the overall costs of the Medicare Advantage program will shrink by 3.2% next year.  They do not however provide much explanation for how they expect that 2014 medical expenses are to drop so radically next year.
28% of all Medicare beneficiaries receive their benefits through Medicare Advantage plans.
Also beginning in 2014 the Obama administration is planning to begin to implement $200 billion in cuts to Medicare Advantage plan as the Patient Protection and Affordable Care Act (more commonly referred to as Obamacare) goes into effect. Those 2014 cuts could be delayed so as not to influence the 2014 midterm elections, but at some point seniors will likely feel the financial pain.
Senator Marco Rubio (R) from Florida wrote to CMS urging them not to cut Medicare Advantage, "This assumption is highly problematic because – even though it almost certainly will turn out to be wrong – it translates into lower funding to support the health benefits of the 14 million Medicare beneficiaries who are currently enrolled in MA [Medicare Advantage] plans."
Medicare Advantage plans face competition from Medicare Supplements. Medicare Supplements, also known as Medigap policies, pay all or most of the traditional Medicare deductibles and copayments but since it is private insurance applicants have to go through medical underwriting.
In original reporting by Health Plan Week, United American Corporation CEO Richard Barasch said that some of the Medicare Advantage plans will simply go out of business.  Barasch said, "There are going to be some markets that at these rates, if they go the way they're going, it's going to be very hard for Medicare Advantage to survive." "I think it's going to be sort of a market-by-market, company-by-company exercise."
Medicare Advantage operators in Alabama include Blue Cross Blue Shield, United Healthcare, Humana, Windsor, Health Springs, and UAB's Viva.
Most seniors with Medicare Advantage plans are trapped by law in their plans and are not allowed to leave the Medicare Advantage plan and purchase Medicare Supplement coverage except during the period between October 15 and December 7th and then their new coverage doesn't go into effect until January 1.  Seniors who do not switch out of their plan during open enrollment will automatically be reenrolled in their company's new plan on January 1 even if it has gotten more expensive or has less benefits…….if they still have a plan at all.
Alabama's COVID-19 cases continue to rise
Alabama's ongoing increase in new cases and COVID-19 hospitalizations is especially worrisome for public health experts as flu season arrives and several holidays are just around the corner.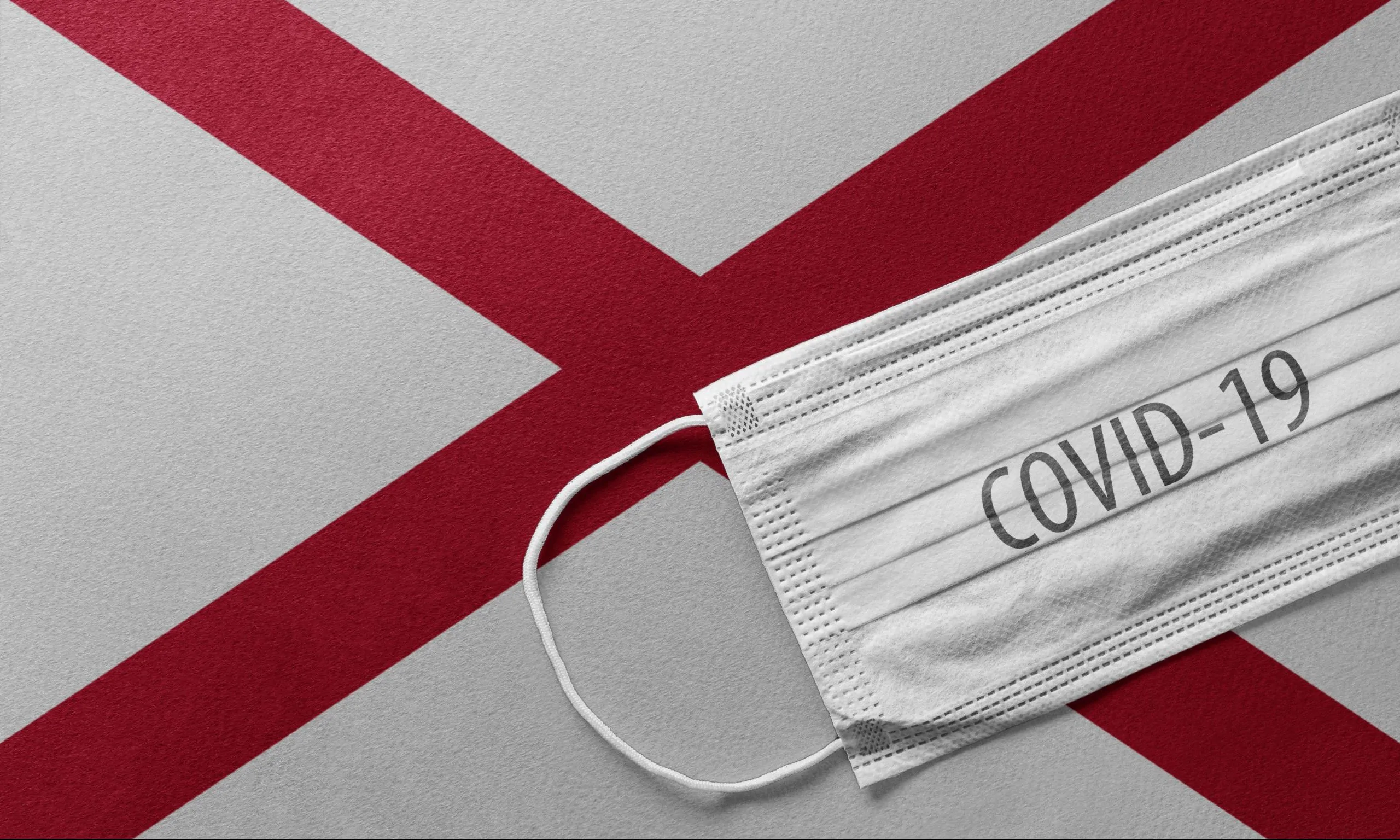 The number of new confirmed COVID-19 cases in Alabama continues to rise, with 1,789 new cases reported Saturday, despite fewer tests being conducted, and cases are up 55 percent from two weeks ago, based on a 14-day average of daily case increases.
Alabama's ongoing increase in new cases and COVID-19 hospitalizations is especially worrisome for public health experts as flu season arrives and several holidays are just around the corner.
Coronavirus cases in the U.S. surpassed 9 million on Thursday, and numerous states were seeing surges in cases and hospitalizations. Nearly 1,000 Americans died from COVID-19 on Wednesday, and the country has reported several days of record-high new cases.
"There's going to be a whole lot of pain in this country with regard to additional cases, hospitalizations and deaths," said Dr. Anthony Fauci, White House coronavirus task force adviser and director of the National Institute of Allergy and Infectious Diseases, in a CNBC interview Wednesday. "We are on a very difficult trajectory. We are going in the wrong direction."
There were 960 hospitalized COVID-19 patients in Alabama on Friday, and the seven-day average of daily hospitalizations hit 976 on Friday, the highest it's been since Sept. 2 and 29 percent higher than a month ago.
More than 1,000 hospitalizations were reported in Alabama on Tuesday for the first time since August. Huntsville Hospital was caring for 163 coronavirus patients Friday, the largest number since Aug. 19. UAB on Friday had 58 COVID-19 patients and has been hovering between 60 and 70 patients for the last several weeks.
While the number of new cases is rising, the number of tests being performed has been declining. Over the last two weeks, Alabama reported, on average, 6,961 cases per day, 9 percent fewer cases than a month ago.
The rising cases and declining tests are also reflected in the percentage of tests that are positive, which on Saturday was well above public health experts' target of 5 percent or below. 
The state's positivity rate on Saturday was 21 percent, according to APR's tracking of new cases and reported tests over the past two weeks. Many other COVID-19 tracking projects calculate the state's percent positivity by dividing the 7- and 14-day averages of daily case increases by the 7- and 14-day averages of daily test increases.
The Alabama Department of Public Health calculates the positivity rate differently, instead dividing the number of daily cases by the number of individuals who have been tested, rather than the total number of tests done, as some people may have more than one test performed.
There are no federal standards on how states are to report COVID-19 testing data, and a myriad of state health departments calculate positivity rates differently. 
Even so, ADPH's own calculations show Alabama's percent positivity is nearly double where public health experts say it needs to be, or else cases are going undetected. According to ADPH's calculations, the percent positivity on Oct. 24 was 9.6 percent, up 33 percent from the 7.2 percent positivity on Sept. 26. 
As of Saturday, there have been 2,967 confirmed and probable COVID-19 deaths reported in Alabama, with 427 reported this month, 19 percent more deaths than were reported in September.
On Saturday, ADPH reported 35 confirmed and probable deaths.