AEA Files New lawsuit Challenging The Alabama Accountability Act

By Brandon Moseley
Alabama Political Reporter
As everyone expected, the Alabama Education Association (AEA) has filed suit to block the Alabama Accountability Act.  The powerful Alabama education workers union has filed suit in Montgomery County Circuit Court alleging that the legislature violated its' own rules when the Alabama legislature turned the nine page School Flexibility Act into the twenty seven page Alabama Accountability Act in a conference committee.
Following the Governor's signature of the historic education reform package AEA Executive Secretary Henry Mabry vowed to continue fighting the package.  Dr. Mabry said in the 'Alabama School Journal', "AEA will never retreat in our battle to overcome this law, which hurts every public school in the state just to pay for some to go to private school.  The language in the law, the mistakes in the law, and the outrageous backroom tactics used to pass it provide many ways to attack this outrageous affront to the people of our state, our students, and those who sacrifice so much to teach and work in our public schools."
Alabama Governor Robert Bentley (R) said in a written statement, "All children deserve access to a quality education, no matter where they live.  This provides a new option to help children receive the best education possible.  As promised, this bill gives flexibility without infringing on the rights and responsibilities of our classroom teachers. This bill shows that we trust our teachers to innovate and to develop new programs to reach our children.  And this bill shows families that we're committed to making sure their children have access to a quality education."
Speaker of the House Mike Hubbard (R) from Auburn said that the bill, "Will be looked back on as historic because it was the start of real education reform in the state of Alabama. We finally have a vehicle through which we can start to address the failing schools in Alabama, to help improve graduation rates, and to ensure that every child no matter where they live has access to good quality public schools."
After the Republican Alabama Supreme Court rejected the AEA's previous suit Hubbard said on Facebook, "This ruling clearly demonstrates that constitutional principles and the basic separation of powers take precedence over the patently political actions of a liberal lower court judge. While the enemies of education reform will continue to file baseless actions and fight the changes that our public education system desperately needs, today's unanimous decision is a great victory for students, parents and educators alike. As a result of this decision, students trapped in failing schools will soon get the educational opportunities they deserve, and their parents can make meaningful choices in how and where their children are taught."
Secretary Mabry said, "Since 2008, we have 12,000 less teachers and education employees in our schools, little money to buy up-to-date books, less pay and benefits for employees, pre-K for only a fraction of Alabama kids, inadequate funding for the math and science initiative, and no money for securing our schools, yet the private school voucher act permanently prevents adequate money to invest in our public schools.  This law mocks the dedication, caring, and hard work of educators across this state who have steadily improved schools over the past 10-years."
It is doubtful that whatever Montgomery Circuit Judge Gene Reese rules will be accepted by the party that loses the decision and this is also likely not the last legal challenge that the Alabama Accountability Act will face.
Prison worker says excessive pepper spray may have killed inmate
A prison worker says the amount of pepper spray used was excessive, and that officers knowingly and intentionally put the inmate's life in jeopardy.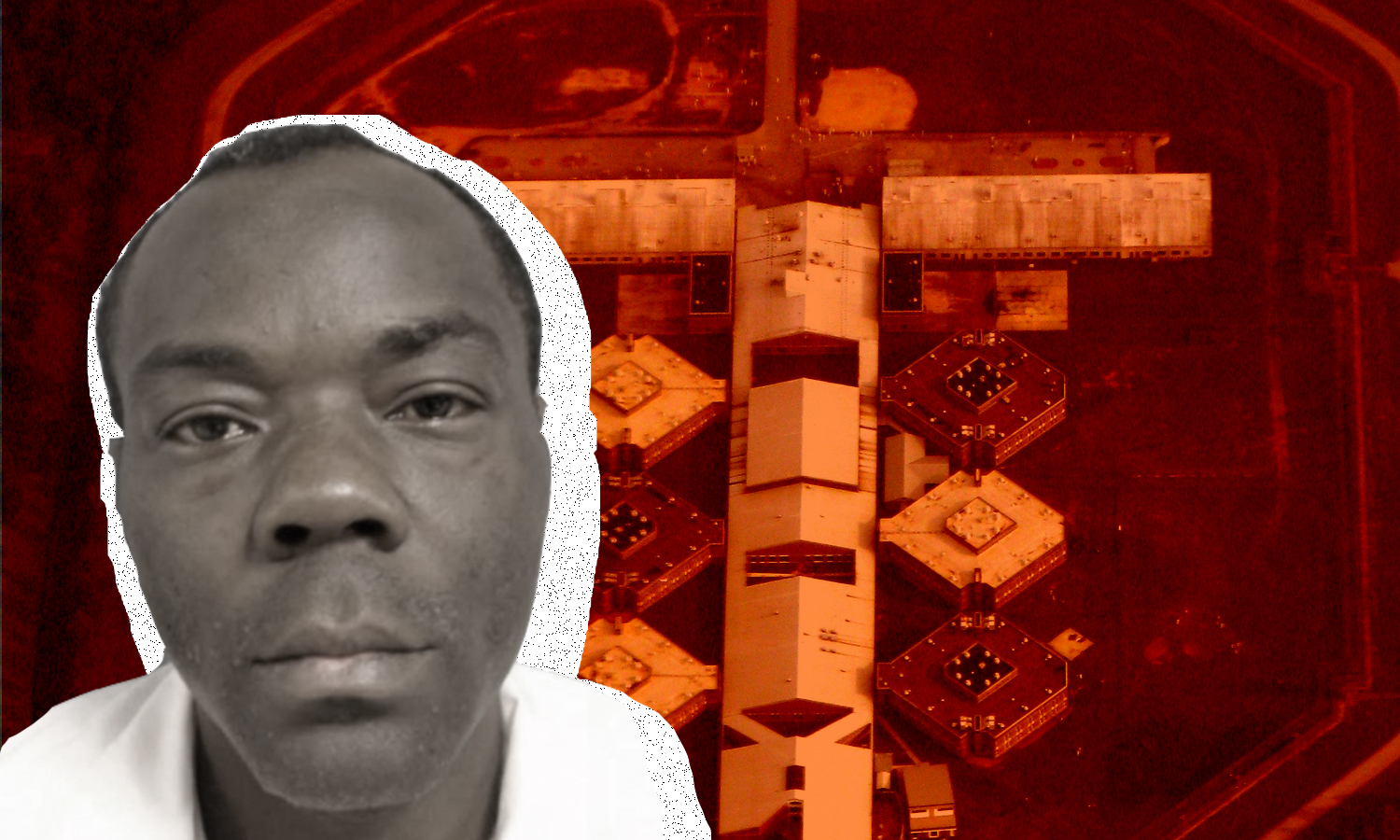 It's not yet clear what caused the death of 38-year-old Darnell McMillian after he was pepper sprayed inside an Alabama prison last month, but a prison worker says the amount of pepper spray used was excessive, and that officers knowingly and intentionally put his life in jeopardy.
Some time around 6 p.m. on June 22, three correctional officers placed McMillian in suicide cell S-11, with an inmate who was known to be aggressive and who was already on suicide watch, according to a prison worker with knowledge of the incident, who reached out to APR to discuss the death because the person said it troubled them.
The ADOC worker asked not to be identified because the person is still employed with the department.
"He shouldn't have been doubled up with somebody," the worker said of the aggressive inmate already in cell S-11. "It was very clear that the person in that cell was threatening."
The worker said the officers enticed the two men to fight, and once the inmate began threatening McMillian, McMillian took the first swing to hit the man.
The three officers standing outside then deployed a pepper spray called Cell Buster into the cell, the worker said. Cell Buster is a potent spray used by correctional staff and produced by the Chicago-based company Sabre.
"The inmate was yelling that he couldn't breathe," the employee said. "One Cell Buster is enough to do a lot of damage. There were three officers present at the time of this, and there were three cans of Cell Busters sprayed."
The employee said that once McMillian was pulled from the cell, he was almost unconscious and then "went completely unconscious, because he was coughing and aspirating."
The cell was then cleaned by inmates, except for some spots of blood, which the worker said might make it appear to have been a homicide by the other inmate, but the worker said several staff members at the prison believe the death may have been caused by excessive use of pepper spray.
"He was on his back when they were getting him to the infirmary, which can also cause asphyxiation, especially if he's coughing and saying he can't breathe. That spray can make you vomit," the worker said.
While there are video cameras that record each suicide cell, the worker said they do not believe there is footage from cell S-11 during the time of McMillian's death. The employee said they've been through many incidents in the prison but that "this one seems pretty bad."
The worker said it's not clear why the officers encouraged a fight between the other inmate and McMillian, but from experience, the person said some officers will do so when an inmate angers them.
The employee said when they read APR's first article on McMillian's death, and there was little information on what happened, they decided to reach out.
"I'd rather share it and put it out there," the person said. Some details of what the worker said were corroborated by the Jefferson County Coroner's office.
Jefferson County Coroner Bill Yates told APR on Thursday that McMillian's final cause of death awaits results from the autopsy, which can take between four and six weeks, but that there did not appear to be any external injuries that could have caused his death.
McMillian was pronounced dead at Donaldson prison at 7:49 p.m. on June 22, Yates said.
Yates, reading from his notes on the incident, said that in the moments before his death, there appeared to be a physical altercation between McMillian and another inmate, and that correctional officers used pepper spray to stop the fight.
"Obviously, Department of Corrections staff is going to step in to stop that, and it's my understanding that after that, he was having complaints of not being able to breath," Yates said. "I think they used — there was some pepper spray that was used to stop that, and he immediately went, from our understanding, to the infirmary."
"From our autopsy, I don't believe we found any type of trauma that would explain death," Yates said.
His office is awaiting lab results, to include toxicology and other lab work to determine if drugs or an unknown medical condition may have been factors in his death, Yates said. McMillian didn't have a history of any heart conditions, but Yates said lab results could reveal one if in fact he had a condition.
Asked if it's possible to die from exposure to a large amount of pepper spray, Yates said "I haven't heard of it, not to say it can't happen."
"I think you could pass away from extreme amounts of anything," Yates said, but he's never known of a death that resulted from large exposures to pepper spray.
Yates said there have been no reports to his office of any other inmate in that cell, or any ADOC staff, experiencing health problems as a result of the incident.
A 2003 study by the U.S. Department of Justice's National Institute of Justice on the use of pepper spray by police and corrections staff in North Carolina found that two cases of the 63 studied resulted in death from the use of pepper spray, and that both incarcerated persons who died had asthma. In only one of those cases, however, a large amount of pepper spray was used on the man, and the positioning of the man's body may have been a factor as well.
"Pepper spray was used more times in this case than in any other, but according to police officers, it was ineffective. The subject, who was obese, was handcuffed behind his back and placed in a facedown position when being transported," the report states. "The difficulty of breathing in this position may have been compounded by the damage already done to his airways."
In June, a 35-year-old inmate named Jamel Floyd died after correctional officers at a federal prison in Brooklyn used pepper spray after he had barricaded himself in his cell. He was unresponsive when removed from his cell and prison staff were unable to revive him, according to CNN. The death was under investigation and the U.S. Marshals and the FBI were notified, according to a release by the Metropolitan Detention Center.
According to the Sabre's own promotional video, Cell Buster is to be used in three-second bursts, with the correctional officer checking after each burst to determine if the "desired effects" have been produced, before using it for another 3-second burst. Cell Buster's description states that the product "delivers pain, irritation, inflammation, coughing, temporary blindness and redness of skin."
ADOC spokeswoman Linda Mays in a message to APR on Thursday said that the department's Law Enforcement Services Division is investigating all aspects of the incident.
"While we would like to address your questions and provide insight that would be helpful to you, at this juncture in the process we simply cannot provide information that would compromise the integrity of our ongoing investigation. More information will be available upon the conclusion of our investigation into Daniel [sic] McMillian's death," Mays wrote.