Governor says working toward smaller government
By Brandon Moseley
Alabama Political Reporter
Alabama Governor Robert Bentley (R) together with the Republican super majority continued to work to make Alabama state government smaller, leaner, and more efficient.  The Governor signed three measures on Thursdays that continue to strive toward the goal of efficiency.
Governor Bentley said, "Our goal since taking office has been to make government more efficient while saving taxpayer dollars.   We are working closely with members of the Alabama Legislature to accomplish this goal.  The measures I am signing today will all help us achieve greater efficiency."
Alabama Speaker of the House Mike Hubbard (R) from Auburn said, "While President Obama and the federal government continue to bloat and expand, Alabama is taking the necessary steps to ensure that our state is operating in the most efficient manner possible," said Alabama House Speaker Mike Hubbard (R-Auburn).  "Republicans are the party of smaller government, and we owe it to our state's taxpayers to streamline our efforts to the best of our ability.  The bills signed by Governor Bentley today will make good on our commitment to the people of Alabama."
Alabama Senate President Pro Tem Del Marsh (R) from Anniston said, "When it comes to cutting costs and working toward a more efficient government, no one has been more committed to this effort than Governor Bentley and my colleagues in the Legislature."
Alabama Lieutenant Governor Kay Ivey said, "I applaud this Legislature for making right-sizing government a priority.  Continuing economic challenges have taught us to tighten our belts and look for efficiencies in government where possible.  I am confident these measures will result in saving the state millions of dollars and will help serve the people of Alabama more efficiently and effectively."
Senate Bill 108 merges and consolidates multiple Alabama law enforcement agencies eliminating duplication of services and administrative expenses while freeing more resources for the actual law enforcement services.  Alabama has 23 different state agencies and departments with law enforcement functions.  This will consolidate most of that into one uniformed service and one investigative service.
Gov. Bentley said, "We appreciate the service and dedication of all of our state law enforcement officers.  As we improve coordination between their departments, we'll be able to better protect our citizens while also saving taxpayers money."
This effort was spearheaded by Senate President Pro Tem Del Marsh who sponsored the legislation and who has been studying this for over a year.  Sen. Marsh said, "After more than two years of work involving countless hours from representatives from the law enforcement community, we have a model that will result in better, more cost-effective services to the people of Alabama."
Rep. Mike Ball (R) from Madison said, "As a retired state trooper, oftentimes my colleagues and I would see ways that our agency and partnering agencies could be run more efficiently and effectively.  After much study and thorough investigation, this legislation will finally streamline Alabama's law enforcement efforts while conserving taxpayer dollars and maximizing efficiency."
Senate Bill 117 streamlines the state's information technology (I.T.) functions.  Currently, each state agency has its own I.T. department and there is little coordination among state-level, non-education agencies. The bill creates a Secretary of Information Technology who will identify ways to save money and improve coordination within the state's I.T. networks.  The Secretary will be responsible for developing and implementing a responsible plan to coordinate the purchasing, management and use of I.T. across state agencies.  The Secretary's office will be overseen by a legislative oversight committee.
Gov. Bentley said, "Our Secretary of Information Technology will help us organize I.T. to make it more efficient, to save taxpayer dollars and to make it more secure.  By improving coordination, we can make sure we're spending money wisely and saving money where we can."
The sponsor of the bill, Senator Phil Williams (R) from Rainbow City said, "As state operations become more and more dependent upon technology, it's imperative that we have someone to hold accountable for making sure we're operating in the most efficient and responsible manner. The signing of this bill marks a positive step toward significant cost savings for state I.T. functions, and I'm proud to have been a part of this effort."
State Representative Ken Johnson (R) from Moulton sponsored the legislation in the House.  Rep. Johnson said, "As a businessman, I know that in order to keep the doors open, it's important to maximize your efficiencies and results while minimizing your overhead.  It is imperative to have someone to hold accountable for making sure I.T. is managed in the most efficient way possible, particularly at a time when we are becoming increasingly dependent on technology to operate."
In addition to the two efficiency bills that the Governor signed he also signed an executive order establishing an Office of Fleet Management and a Fleet Manager within the Alabama Department of Transportation.  The Fleet Manager will work with state agencies to assess the state's current fleet of vehicles and then develop a uniform, statewide program to ensure the most efficient methods of managing those vehicles.  Bentley has instructed that the plan focus on issues like fuel efficiency and cost-effective maintenance in order to have the lowest possible cost per mile driven.
Governor Bentley said, "The Department of Transportation has done an excellent job in fleet management, and we are choosing ALDOT to oversee management of the entire state's fleet program.  The Fleet Manager will work closely with all agencies to make this transition as efficient and seamless as possible."
Companion legislation will soon be introduced by Senator Cam Ward (R) from Alabaster and Representative Greg Wren (R) from Montgomery to  also help support more efficient fleet management.
Sen. Ward said, "This efficiency reform to our state fleet policies will help bring Alabama's vehicle management into the 21st century. I've worked on these issues since I was first elected, and I'm proud of our Governor for his forward-thinking leadership.  This not only cuts down on energy use, it will also save the state millions of tax dollars and allow us to upgrade public safety vehicles at the same time.  This reform will be an enormous savings for state government, which is a win-win for everyone."
Rep. Wren said, "I'd like to commend Governor Bentley for working with the Legislature to create a state fleet management program within the Department of Transportation."  "This Executive Order to create a Fleet Manager within ALDOT is consistent with Governor Bentley's efforts to save taxpayer dollars.  I applaud the Governor and ALDOT Director John Cooper for their ongoing working relationship with the Legislature."
Print this piece
Black people over-represented among COVID-19 patients, deaths, UAB doctor says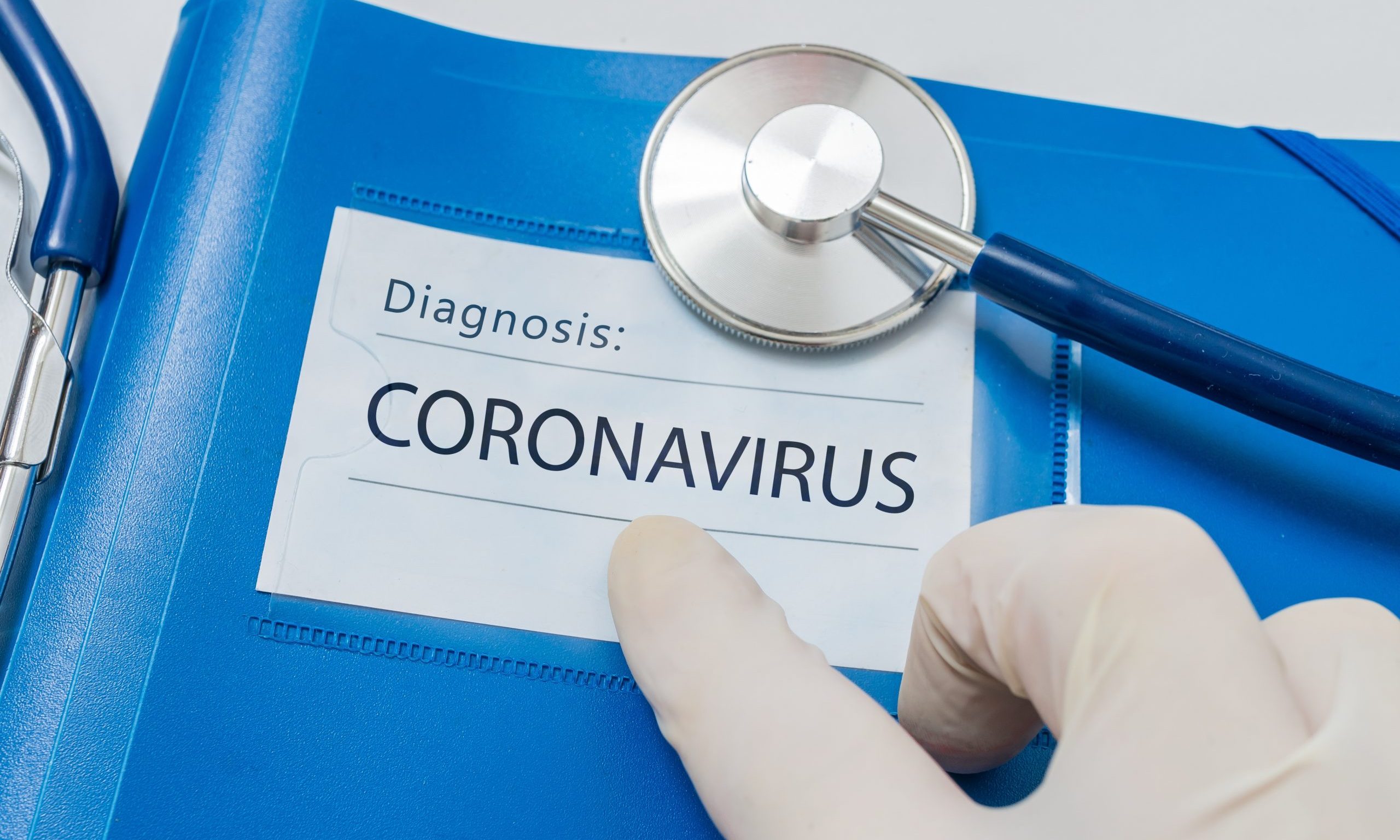 Contrary to rumors, black people aren't immune to the COVID-19 virus, and in some places in the U.S., black people are not only getting the deadly virus in larger numbers but are more likely to die from it, said a physician at University of Alabama at Birmingham.
Dr. Selwyn Vickers, Dean of UAB School of Medicine, was speaking during a Facebook live video on Saturday, the first in what's to be a series of discussions with faith leaders and physicians on the COVID-19 crisis, organized by UAB and the Housing Authority of the Birmingham District.
Vickers said in Milwaukee and Michigan, two places that, unlike most others in the U.S. currently, are keeping track of the racial makeup of COVID-19 patients, black people are overrepresented among the virus's patients.
"In Milwaukee, which is 26 percent African American, 50 percent of the COVID-19 cases happen to be African American," Vickers said.
What's even more troubling, Vickers said, is that even though whites and other races make up 50 percent of Milwaukee's  COVID-19 cases, black people make up 80 percent of the city's deaths from the virus.
"You can hypothesize that they may have some of these chronic illnesses. You could also worry that they just don't get access. They don't get to the hospital as early, and so it's probably multiple reasons," Vickers said.
In Michigan, where just 14 percent of the population is black, nearly 35 percent of the COVID-19 cases are among people, Vickers said.
Even more concerning, he said, is that even though only 14 percent of the population is black, 40 percent of the deaths are among black people.
While the Centers for Disease Control and Prevention does typically track detailed data during a viral outbreak, including the racial makeup of patients, the CDC is not currently releasing such data for COVID-19.
Five members of Congress wrote a letter to the U.S Department of Health and Human Services on March 27 urging the CDC to collect and report data on race among COVID-19 cases.
"The C.D.C. is currently failing to collect and publicly report on the racial and ethnic demographic information of patients tested for and affected by Covid-19. Our concerns echo those from some physicians: that decisions to test individuals for the novel coronavirus may be 'more vulnerable to the implicit biases that every patient and medical professional carry around with them,' potentially causing 'black communities and other underserved groups … [to] disproportionately mis[s] out on getting tested for Covid-19," the letter reads.
Vickers also dispelled a rumor that kids can't get COVID-19.
"Kids can get it, and young people have died from it," Landers said, adding that a young person was treated at UAB for COVID-19. "Kids probably more often are carriers. They don't often get very sick, but they carry the virus, and they can spread it."
What makes COVID-19 so difficult to treat, compared to the regular seasonal flu, VIckers said, is that "there is no therapy we have right now." There are clinical trials in the works, and some drugs are being used, but it's not yet clear how well they're working.
And unlike the regular seasonal flu, COVID-19 is much, much deadlier because it attacks the lower respiratory system, Vickers said. Patients with the novel coronavirus are more likely to be placed on ventilators.
"We have about 60 patients in the hospital who have the diagnosis of coronavirus. If we had in this season 100 patients with the flu in the hospital maybe five or 10 might be on a breathing machine," Vickers said.
With the 60 patients UAB may have at any given time, nearly half of them are on a breathing machine, he said.
"So consequently now, there are a number of deaths, well over 60,000 deaths, in the world. There are 8,000 deaths in America and those numbers will continually climb," Vickers said.
The best way to prevent yourself from getting COVID-19 and form helping spread it to others, is to keep at least six feet of distance from others, Vickers said, and suggested limiting interaction with others to groups of less than five.
"Keeping a distance, covering your mouth and nose with the mask, and trying to make sure every time you touch something clean your hands, Vickers said.
Print this piece