A Tale of Two Budgets: A Clear Choice for America's Future
By Congressman Jo Bonner
It has been almost four years since the Senate joined the House in crafting and passing a federal budget plan.  As this column goes to press, the Senate is finally poised to follow the House in passing its own budget blueprint.  Even though the two government spending roadmaps are starkly different – one hikes taxes and continues to overspend while the other cuts taxes and leads towards balance – they do provide Americans with a clear choice for the future.
In a world of 24/7 media coverage, we've become accustomed to seeing Congress through the lens of down-to-the-wire partisan showdowns.  Last week, as the House and Senate moved to pass their respective budget blueprints, both the old news apparatus and the new social media seemed more captivated by the drama of March Madness than in covering lawmakers actually passing budget resolutions.  No matter who was paying attention, the approval of budget plans by both sides of Capitol Hill was, at least, a positive sign that Washington can still function.
Last week, the Senate and the House also agreed to a stopgap funding bill to keep the federal government operating until the end of the fiscal year (September 30, 2013).  The Continuing Resolution, ratified by both Houses, keeps federal discretionary spending below $1 trillion for the remainder of the fiscal year, upholding the sequester cuts in defense and non-defense spending that took effect on March 1st.  Meanwhile, Congress did agree to provide both the Pentagon and the Department of Veterans Affairs flexibility to shift funds around within their accounts to address the impacts of the Sequester.  The funding bill is now headed to President Obama's desk.  Had Congress failed to act on the measure, the government would have shut down on March 27th.
It's important to underscore that the amount of sequester cuts equals about 2.7 percent of our $3.5 trillion federal budget.  If most Americans can find ways to trim their spending, surely Washington can manage to cut such a relatively small amount.  It bears repeating that the U.S. House has voluntarily cut our own budget by 11 percent over the last two years and will be subjected to another 8 percent in cuts this year – effectively reducing our spending by nearly 20 percent over three years.  At the same time, overall federal spending has been on the rise.  Since President Obama took office, the federal budget has increased by 19 percent.  If he had his way, he would continue to increase spending even as the national debt surges closer toward a historic $17 trillion, which brings us to the two very different federal budget outlines passed by the House and Senate last week.
There is a fundamental difference in how the House and the Senate view America's financial condition as reflected in the annual federal budget resolutions produced by each chamber.  House conservatives see our country buried under a mountain of debt that has exploded over the last four years, holding down economic growth, stalling job creation and threatening the quality of life for our children and grandchildren.  The Senate, on the other hand, apparently shares the view of the president that Washington can simply tax and spend its way out of debt.
For the third year in a row, the House passed a responsible plan that reduces federal spending and places the budget on a path to balance.  The Republican "Path to Prosperity" budget, for which I voted, reduces the annual growth of federal spending from five percent to 3.4 percent.  Furthermore, it cuts overall government spending by $4.6 trillion over a decade through a series of reforms designed to promote increased efficiency and eliminate waste.  Our budget not only stops Obamacare's raid on Medicare, but it would eliminate the president's health care law entirely.  We would also reform and strengthen Medicare for future beneficiaries, not ignore its looming insolvency like the president has done.  Finally, our plan leads to a balanced federal budget in ten years.
The Senate budget plan, which is being prepared for a vote as I write this column, is a far different story.  Rather than reduce the growth in federal spending, it goes in the opposite direction.  It increases spending, including $100 billion in new stimulus funding.  It raises taxes by $1.5 trillion, adding an additional weight on the struggling economy.  Lastly, it does not achieve balance.  As Alabama Senator Jeff Sessions, Ranking Member on the Senate Budget Committee, observed, the Senate majority's budget plan "…is a bankrupt vision that will bankrupt the country."
Keeping a positive outlook, at least the Senate has finally chosen to offer a budget of its own and bring it to a vote.  Americans can now compare the two different visions of America's future: one of responsible spending leading toward balance, and the other of increased taxation and spending that will hurt our economy and continue to drive our nation toward a looming debt crisis with potentially catastrophic consequences.
Print this piece
Jefferson County Health Department: Nursing homes can take in COVID-19 positive residents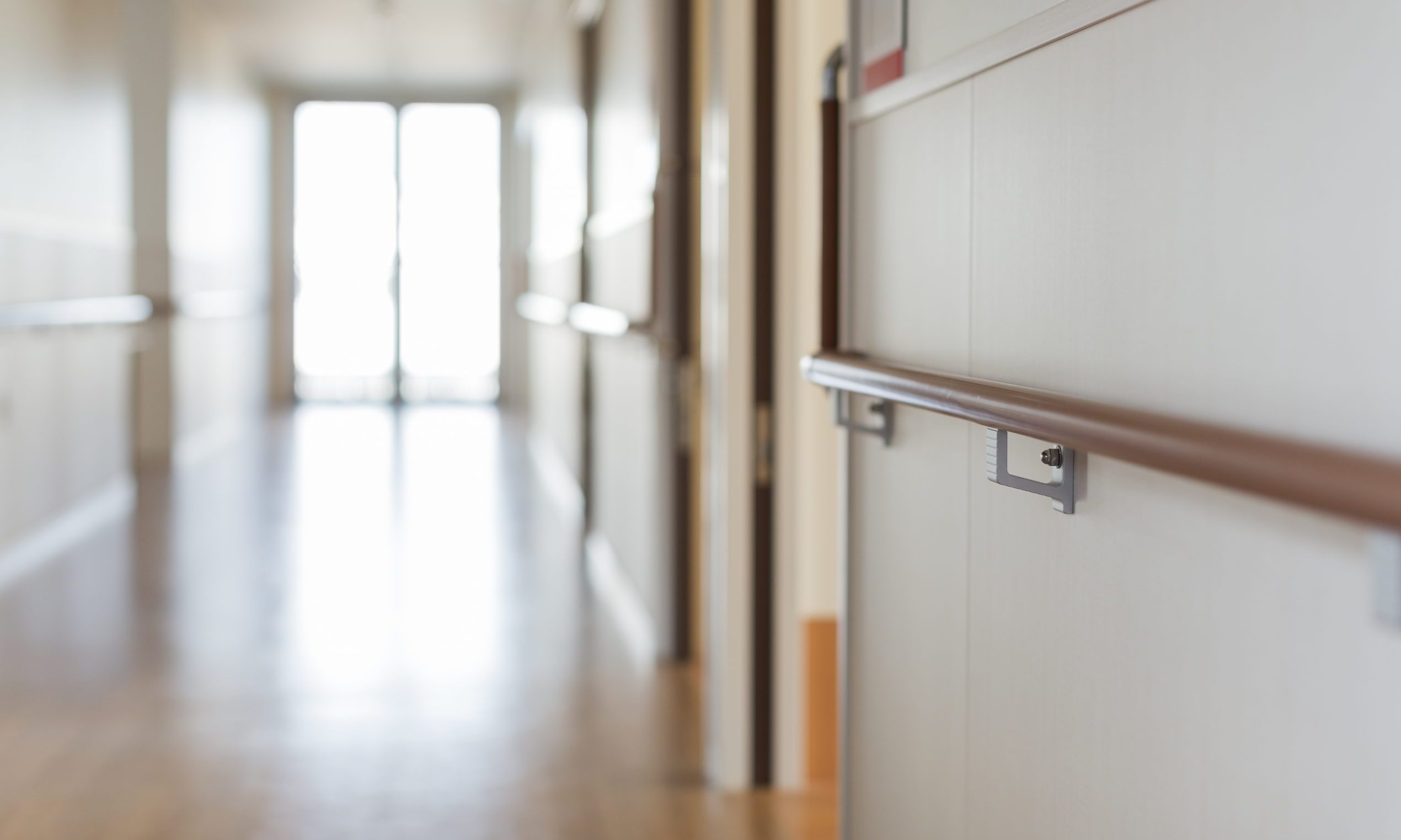 A letter from the Jefferson County Department of Health informed nursing homes that they can take in residents who have been treated for COVID-19 and still test positive for the virus if they meet certain requirements.
The letter, sent to Jefferson County nursing homes, reads that there is a "possibility that our hospitals will not have the capacity to care for a large number of patients infected with COVID-19, and the impact of COVID-19 on Long-Term Care Facilities that house our most vulnerable patients" as the reasoning behind why nursing homes can take in COVID-19 patients who still test positive for the virus. 
The criteria for accepting COVID-19 positive patients requires that the patients must meet two steps of criteria:
At least 3 days (72 hours) have passed since recovery, defined as resolution of fever without use of fever-reducing medications and improvement in respiratory symptoms (e.g., cough, shortness of breath); and

At least 7 days have passed since symptoms first appeared
The letter also says that patients who have tested positive for COVID-19 may return to a long-term care facility prior to the above criteria being met as long as the facility uses contact precautions as outlined in "Interim Infection Prevention and Control Recommendations for Patients with Suspected or Confirmed Coronavirus Disease 2019 (COVID-19) in Healthcare Setting."
The elderly and those with conditions that can weaken the immune system are considered the most at risk of serious illness and death from COVID-19.
John Matson, communications director for the Alabama Nursing Home Association (ANHA) said that this decision "goes against sound medical advice."
"For the past month, Alabama nursing homes have been doing everything they can to prevent COVID-19 from entering their buildings," Matson said. "Now, Jefferson County Health Officer Dr. Mark Wilson wants nursing homes to accept patients who have tested positive for COVID-19 even though they still exhibit symptoms and have not fully recovered.
"That decision goes against sound medical advice," Matson said. "Just last week, the American Medical Directors Association issued guidance stating that nursing homes should not admit a COVID-19 patient until the patient has two negative tests. Dr. Wilson's decision places nursing home residents, those vulnerable to COVID-19, in great danger."
The ANHA said two weeks ago that visitations at nursing home facilities will be restricted at Alabama nursing homes during the COVID-19 outbreak to prevent the spread of the disease and that nursing homes will follow the CDC guidelines for screening symptoms of COVID-19.
Matson said that nursing homes need resources to prevent the spread of COVID-19, not "orders from government officials to bring this horrible virus into the very place where our most vulnerable citizens live."
"While the health officer is concerned about the capacity of local hospitals to meet the demands posed by the COVID-19 crisis, he (Wilson) does not cite a single example of a local hospital that is currently experiencing a capacity problem," Matson said. "Our nursing homes are being stretched to the breaking point and not one penny of the money allocated by the federal government to fight this virus has made its way to a nursing home."
The JCDH issued a response to concerns surrounding the letter, saying they were endorsing existing guidance from the CDC, not giving orders to nursing facilities. 
"This letter was an endorsement, not a Public Health Order, of existing guidance issued from the Centers for Disease Control and Prevention (CDC)," the statement from JCHD said. "In this guidance, the CDC outlines a non-test-based strategy for when a person can be considered not to be infectious due to COVID-19 when there is limited ability for a local area to perform COVID-19 testing."
The JCDH said that patients who do test positive can return to their facilities if the facility follows guidance issued from the CDC with regard to personal protective equipment and appropriate isolation to protect all residents at the facility. If a nursing facility does not have the appropriate equipment to provide the requirements laid out in the CDC's guidelines, then there is no expectation that the facility should admit a COVID-19-positive patient. 
"COVID-19 cases continue to increase, and the peak need for hospital beds is expected around the 3rd week of April, and the JCDH is working with our community partners to allow for as many hospital beds as possible to care for what will be a much greater than usual number of patients seeking medical care. 
We want to do everything possible to allow Jefferson County to be able to provide high-quality care to all who need it; ultimately, we do not want a hospital to have to turn away any patient because of a lack of hospital beds."
There have been eight confirmed cases of COVID-19 in six Alabama nursing homes across the state. 
Statewide, Alabama nursing homes have reported eight confirmed cases of COVID-19 in six Alabama nursing homes. Two cases were reported at two separate nursing homes in Jefferson county. 
Print this piece