The National Coalition of Leaders Fight to Save Section Five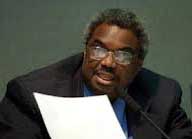 Staff Report
State Senator Hank Sanders, Chair of the National Coalition of Leaders to save Section Five, Dr. Joe Reed, Chairman of the Alabama Democratic Conference (ADC), Mayor Johnny Ford of Tuskegee, and other black State leaders, will convene a press conference at 9:00 a.m. Thursday, April 4th, in front of the U.S. Federal Courthouse located at 1 Church Street in Montgomery, in support of a Class Action Civil Rights Law Suit, to be filed on April 4th , the date of Dr. Martin Luther King's death.  According to Sanders, "We support this law suit because it is a clear example of what can happen to a poor, black county, if Section 5, of the Voting Rights Act is nullified or taken away."
According to Ford," We file this suit, "Macon County Plaintiffs", on the "Death Day" of Dr. King, because Dr. King died fighting for voting rights, and economic rights, and instead of just 'mourning Dr. King's memory', it is more important to 'move on Dr. King's memory'; therefore, since we can't get justice in Alabama State Court, it's time to move into the United States Federal Court.  That's the only way black folk have ever been able to get their civil rights down here in Alabama.  That's what happened in 1965, and here we are in 2013 facing the same struggle.  Dr. King died to give us the vote, now we must file suit in order to keep the vote."
Dr. Joe Reed, ADC Chair, stated, "We have gotten little support from the Obama Justice Department, and we need their support and help. I hope this Macon County Civil 
Rights Law Suit will bring to the attention of the U. S. Justice Department our plight as black people in 2013, here in Alabama."
As the result of closing the Bingo Casino at VictoryLand, which was authorized by the vote of Macon County citizens, more than 2,000 jobs have been lost, and millions of dollars have been lost from taxes, and from support of schools, and non- profit charitable organizations. The Macon County Civil Rights Lawsuit is against Governor Robert Bentley, the Attorney General Luther Strange, and other State officials, who have essentially nullified, or ignored the vote of the people for bingo that the Justice Department's Civil Rights Division pre- cleared, thereby authorizing the vote.  Then the Governor allowed the Attorney General to close down VictoryLand without getting permission or pre-clearance from the U.S. Department of Justice, Civil Rights Division. You can't take away a vote of the people unless you have another vote of the people. This was not done.
According to Dr. Charles Steele, CEO of the National SCLC, who also supports the Macon County law suit, stated, "Once the Alabama leaders file their law suit in Federal Court, we invite the leaders to join SCLC in Atlanta, at the grave site of Dr. Martin Luther King, Jr., so that we can continue this movement to save Section 5, by laying wreaths at the grave of Dr. King at 1:00 p.m. EST on April 4th. It is time to take this struggle from the "suites to the streets."
Among the organizations represented on the Coalition of Leaders to Save Section 5 are:  The New South Coalition, The Alabama Democratic Conference, the Alabama Legislative Black Caucus, The World Conference of Mayors, The National Policy Alliance, The National Bar Association, The Judicial Council of The National Bar Association, The Macon County NAACP, The National SCLC.
Governor declares state of emergency ahead of Tropical Storm Zeta
Zeta is currently a tropical storm over the Gulf of Mexico, but it is predicted to make landfall as a category one hurricane.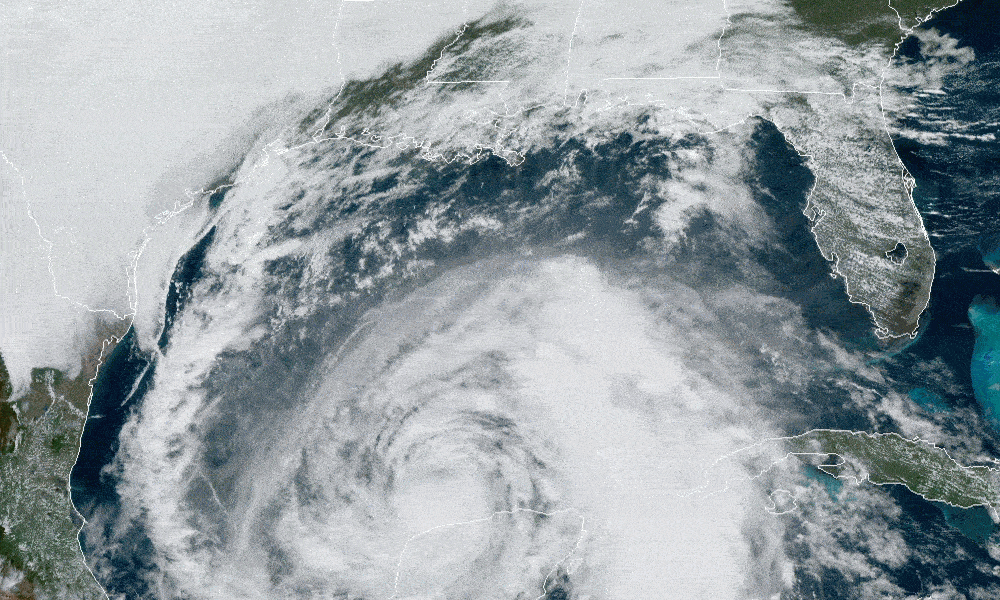 Alabama Gov. Kay Ivey on Tuesday issued a state of emergency as Tropical Storm Zeta approaches the Gulf Coast.
"Ahead of Tropical Storm Zeta's anticipated landfall Wednesday evening as a Category 1 hurricane, I am issuing a state of emergency effective today at 4:00 p.m.," Ivey said. "While this storm is not expected to have an impact as large as storms we've seen move through the Gulf earlier this year, we want to be in the best place possible to respond to anticipated rain, storm surge and mass power outage. I encourage everyone to remain weather aware and tuned in to their trusted news source as this storm could shift direction or change intensity. We continue to track the path of this storm and will stay in touch with the people of Alabama with any updates."
Zeta is currently a tropical storm over the Gulf of Mexico, but it is predicted to make landfall as a category one hurricane. The National Hurricane Center is predicting Zeta to make landfall in Mississippi on Wednesday and then proceed toward Alabama, but these storms can and do move.
A more easterly track could prove devastating to the Alabama Gulf Coast as was the case with Hurricane Sally, which shifted course in September, hitting Alabama, though Zeta is expected to be weaker than Sally at landfall.
The storm surge from the Mississippi-Alabama border to Dauphin Island is forecast to be 5 to 8 feet. Mobile Bay to the Alabama-Florida border is expected to have 3 to 5 feet of storm surge and from the border to Navarre, Florida, could experience 2 to 4 feet of storm surge.
Hurricane force winds are a possibility with this storm. Tropical force winds are expected to be an issue for Southern Mississippi and Alabama well inland. There is expected to be heavy rainfall across the state Wednesday night into Thursday morning.
The Baldwin County Emergency Management Agency announced that sandbags are available inside the county commission office at Robertsdale Central Annex (22251 Palmer Street) until 4:30 p.m. Tuesday and from 8 a.m. until 4:30 p.m. Wednesday or while they last.
Bring any help and shovels you will need. There is a limit of just 25 bags per person. Alabama's coastal counties are currently under a Tropical Storm Warning, a Storm Surge Warning for Mobile County and a High Rip Current and High Surf Warning.
Congressman Bradley Byrne said, "I just finished up briefings from Alabama EMA, FEMA, and the National Hurricane Center regarding #Zeta. We should not take this storm lightly and should start making preparations right away. After sundown Wednesday, I'd encourage everyone in Southwest Alabama to stay home and off the roads until sunrise Thursday. This storm will have impacts as far north as Montgomery, so those in Washington, Clarke, and Monroe counties will see tropical storm force winds and heavy rain. I'd encourage everyone to charge their phones and other necessary electronics. If you have an emergency during the storm, call 911 and do not try to drive."
Coastal Alabama is still in the process of recovering from Hurricane Sally which hit the state on Sept. 15.