Bonner Announces Airbus Groundbreaking in Mobile
By Brandon Moseley
Alabama Political Reporter
U.S. Representative Jo Bonner (R) from Mobile announced in his column that the Airbus groundbreaking will be Monday.
Rep. Bonner wrote, "As I write this column, we are three days away from the official ceremony marking the beginning of construction of the $600 million aircraft assembly complex at Mobile's Brookley Aeroplex.  State and local leaders will roll out the red carpet Monday morning for the launching of Airbus' first U.S.-based production facility.  There is excitement across South Alabama as our region awaits the fulfillment of a dream that has been seven years in the making – the establishment of a commercial aviation manufacturing industry and the creation of potentially thousands of new high-tech jobs in our back yard."
Alabama Commerce Secretary Greg Canfield wrote on Facebook, "In Mobile for tomorrow. Safran Engineering 1st supplier grand opening. Then Airbus FAL groundbreaking."
Rep. Bonner wrote, "From now until 2015, construction of Airbus' Final Assembly Line or "FAL" facility will be underway, employing up to 2,500 construction workers and laying the foundation for 1,000 direct jobs once the facility begins assembling A320 aircraft for the North American market by 2016. The Airbus groundbreaking is a historic moment not only for Mobile, but for all of Southwest Alabama and the Gulf Coast region.  Just as much of Alabama has witnessed economic diversification over the last two decades with the arrival of the automotive industry, the Airbus groundbreaking on April 8th makes official the beginning of a new chapter in our state's economy.  Alabama will join the ranks of the nation's other major aircraft manufacturing states and is well situated to see an expansion in this new industry not unlike what we have already experienced with auto manufacturing."
Alabama Governor Robert Bentley said in a written statement,  "We already expect Airbus to provide 1,000 jobs for Alabamians, and Airbus suppliers will bring thousands more.  We want those jobs in Alabama, not in a neighboring state."
Rep. Bonner said, "Since last July, I have worked closely with Airbus officials to ensure our entire region is given strong consideration as the international aviation company selects suppliers for its A320 aircraft.  Some of these parts suppliers are expected to locate factories and hire workers in Alabama.  Our local communities are ready to welcome these suppliers as they plant their flags here in Southwest Alabama and along the Gulf Coast."
Congressman Bonner concluded, "In addition to the economic boost that Airbus will bring, the continued international spotlight it will afford our region will help to illuminate the many advantages of life in our corner of the world.  South Alabama and the Alabama Gulf Coast have long been well-kept secrets as great places to live, work, raise a family and retire.  Ill-informed opinions purveyed by the national press, including last week's 24/7 Wall St.com report ranking Mobile as third most miserable place to live, aren't worth the time spent reading them.  Our proximity to white sandy beaches, the world's best seafood, our warm climate and the ongoing revitalization of our regional economy all make Southwest Alabama a wonderful place to call home.   Mobile has 300 years of history to prove it!  This is a great time for Southwest Alabama and I look forward to commenting more in next week's column about the Airbus groundbreaking."
The Alabama Department of Commerce estimates that the Airbus plant will have a $409 million impact on the state's economy.  The Airbus plant will directly employ approximately 1,000 Alabamians.  The construction phase of building the Airbus facility in Mobile is expected to create over 3,000 construction-related jobs over the next three years.  The Department of Commerce estimates that another 3,700 Alabamians could be employed if Airbus suppliers locate in the state.
Alabama's COVID-19 cases continue to rise
Alabama's ongoing increase in new cases and COVID-19 hospitalizations is especially worrisome for public health experts as flu season arrives and several holidays are just around the corner.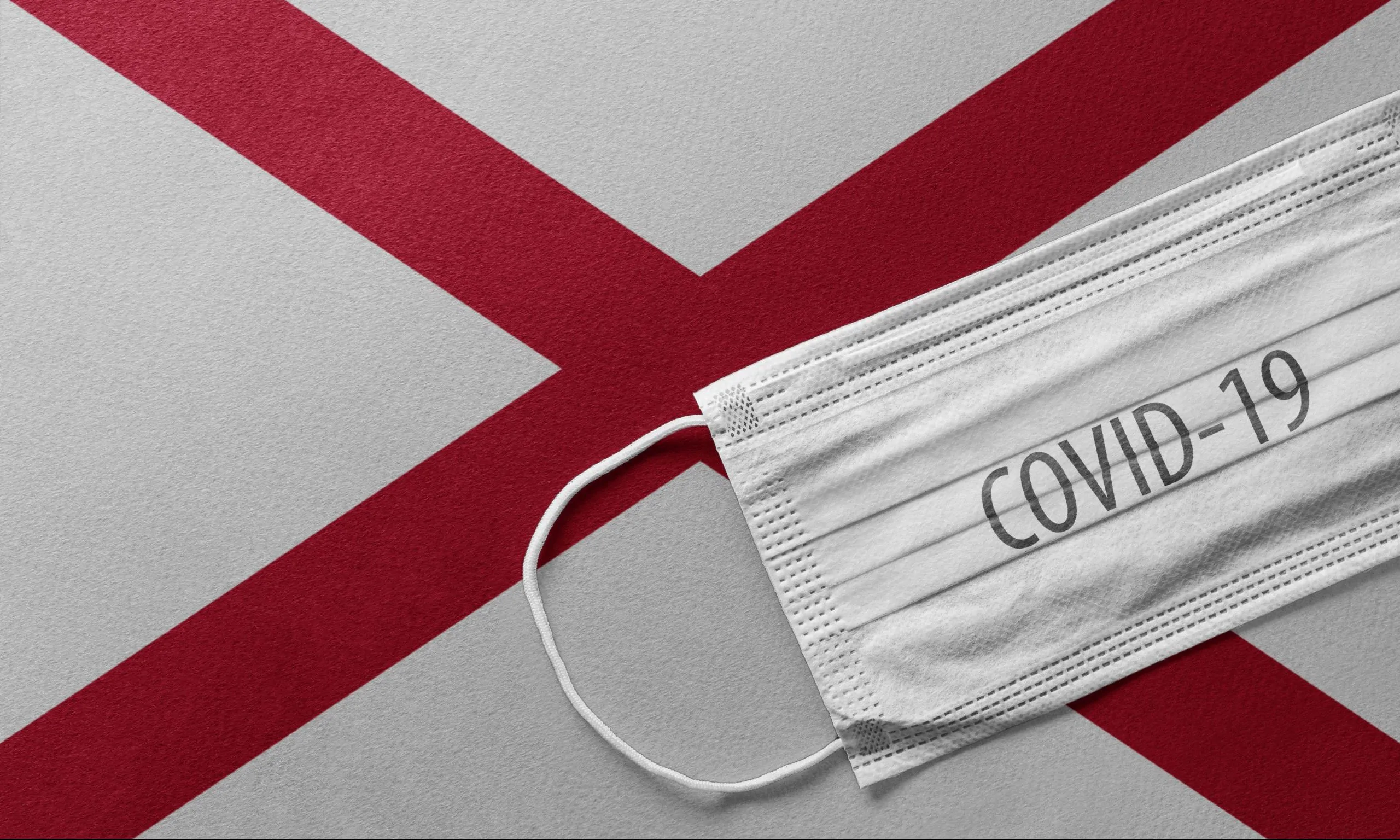 The number of new confirmed COVID-19 cases in Alabama continues to rise, with 1,789 new cases reported Saturday, despite fewer tests being conducted, and cases are up 55 percent from two weeks ago, based on a 14-day average of daily case increases.
Alabama's ongoing increase in new cases and COVID-19 hospitalizations is especially worrisome for public health experts as flu season arrives and several holidays are just around the corner.
Coronavirus cases in the U.S. surpassed 9 million on Thursday, and numerous states were seeing surges in cases and hospitalizations. Nearly 1,000 Americans died from COVID-19 on Wednesday, and the country has reported several days of record-high new cases.
"There's going to be a whole lot of pain in this country with regard to additional cases, hospitalizations and deaths," said Dr. Anthony Fauci, White House coronavirus task force adviser and director of the National Institute of Allergy and Infectious Diseases, in a CNBC interview Wednesday. "We are on a very difficult trajectory. We are going in the wrong direction."
There were 960 hospitalized COVID-19 patients in Alabama on Friday, and the seven-day average of daily hospitalizations hit 976 on Friday, the highest it's been since Sept. 2 and 29 percent higher than a month ago.
More than 1,000 hospitalizations were reported in Alabama on Tuesday for the first time since August. Huntsville Hospital was caring for 163 coronavirus patients Friday, the largest number since Aug. 19. UAB on Friday had 58 COVID-19 patients and has been hovering between 60 and 70 patients for the last several weeks.
While the number of new cases is rising, the number of tests being performed has been declining. Over the last two weeks, Alabama reported, on average, 6,961 cases per day, 9 percent fewer cases than a month ago.
The rising cases and declining tests are also reflected in the percentage of tests that are positive, which on Saturday was well above public health experts' target of 5 percent or below. 
The state's positivity rate on Saturday was 21 percent, according to APR's tracking of new cases and reported tests over the past two weeks. Many other COVID-19 tracking projects calculate the state's percent positivity by dividing the 7- and 14-day averages of daily case increases by the 7- and 14-day averages of daily test increases.
The Alabama Department of Public Health calculates the positivity rate differently, instead dividing the number of daily cases by the number of individuals who have been tested, rather than the total number of tests done, as some people may have more than one test performed.
There are no federal standards on how states are to report COVID-19 testing data, and a myriad of state health departments calculate positivity rates differently. 
Even so, ADPH's own calculations show Alabama's percent positivity is nearly double where public health experts say it needs to be, or else cases are going undetected. According to ADPH's calculations, the percent positivity on Oct. 24 was 9.6 percent, up 33 percent from the 7.2 percent positivity on Sept. 26. 
As of Saturday, there have been 2,967 confirmed and probable COVID-19 deaths reported in Alabama, with 427 reported this month, 19 percent more deaths than were reported in September.
On Saturday, ADPH reported 35 confirmed and probable deaths.