Christian Coalition of Alabama Selects Kerry Rich as their State Representative of the Year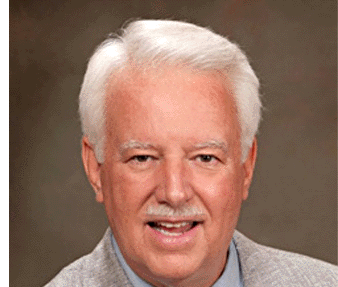 By Brandon Moseley
Alabama Political Reporter
The Christian Coalition of Alabama has announced that Kerry Rich (R) from Albertville is their State Representative of the year for his work in the legislature opposing abortion and defending the rights of the unborn as well as other pro-family causes.
Alabama State Representative Rich said on Facebook, "I was highly honored for having been selected as Alabama State Representative of the year by the Christian Coalition of Alabama. I was honored for sponsoring and having gotten passed the Pain Tolerant bill which I sponsored and got passed in 2011 which recognizes that children inside the mothers womb suffer pain and which prohibits abortion after 20 weeks of pregnancy. According to the Alabama Department of Public Health this will save the lives of some eighty children per year in Alabama. Also for my strong support of a recently passed pro life bill sponsored by Representative Mary Sue McClurkin (HB 57)and other pro life and pro family legislation. It truly is an honor to receive this award."
Alabama Republican Party Chairman Bill Armistead said in a written statement, "Our Republican leaders in Montgomery have put the safety of women and unborn children as their top priority."
Alabama Pro-Life leaders have said that while many of the Democrats who used to control the legislature campaigned that they were Pro-Life, when they controlled the legislature Pro-Life legislation would get introduced, but would die in committee. The Pain Tolerant Act of 2011 and the Women's Health and Safety Act of 2013 are the first two major pieces of Pro-Life legislation passed by the Alabama Legislature in over a decade.
The Legislative Director for Alabama Citizens for life Cheryl Ciamarra told 'The National Right For Life News', "For decades it was nearly impossible to get pro-life bills even brought up in committee due to the stronghold that pro-abortion Democratic leadership had on the state legislature.  We are delighted the Republican majority has made women's health a priority by placing this bill in their package this year and seeing it come into law."
Alabama Speaker of the House Mike Hubbard (R) from Auburn said in a written statement, "I'm proud to live in a state that prioritizes pro-life legislation and protects our citizens at a time when they are most vulnerable."
Alabama Lieutenant Governor Kay Ivey (R) said, "I am strongly pro-life.  "We can't ban abortion—that's a federal issue that's been confirmed by the U.S. Supreme Court—but at the state level, we can regulate and control unsafe health practices. I support the Legislature's efforts to restrict the operation of unsafe clinics to help ensure a woman's health."
Governor Robert Bentley (R) said at the signing of HB 57, "As a physician, and as a governor, I am proud to sign this legislation.  This bill provides appropriate standards of care. It has been endorsed by pro-life groups across Alabama. This is a key piece of legislation in the House Republican Agenda, and I am honored to stand with legislative leaders and sign this bill."
Rep. Rich told the participants of the annual Pro-Life Legislative Day, "I want you to know that you do have an impact." Rich said that the legislature passed it's first pro-Life bill just last year and there would be many more to come. "I can't think of anything that is more wrong, more sinful, or more evil," than abortion. Rich said that his HB 360, the Hear the Heartbeat Act, which he is sponsoring in this session would require that abortionists must ask mothers if they would like to hear the heartbeat of their baby before it is killed and would angle the sonogram image of the baby so that the mother can see the child if they choose to look.
Rep. Rich is the station manager of WJIA 88.5 FM in Guntersville. He previously served two terms in the House, 1974 to 1978 and 1990 to 1994.  From 1996-1998, he served as Governor Fob James' (R) legislative director.  Rich is also the past president of the Alabama Broadcasters Association and is a member of the Guntersville Rotary Club.
Trump Truck and boat parades this weekend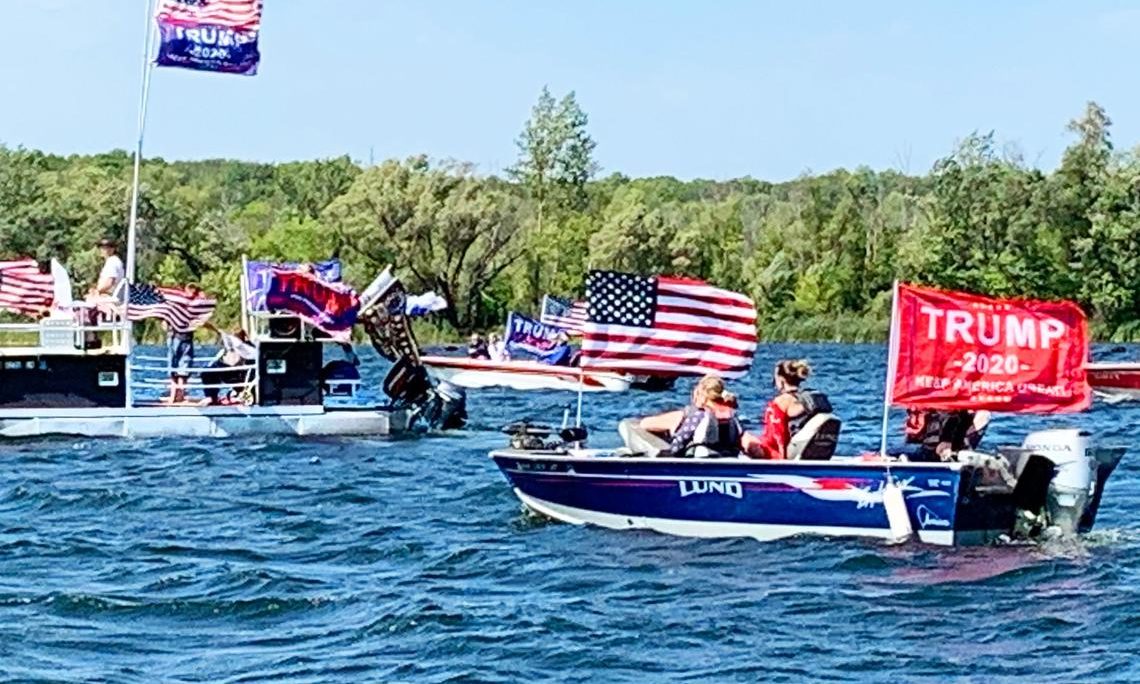 As Election Day draws near, Alabama Republicans are excited about promoting the re-election of Donald J. Trump as President and the election of Tommy Tuberville for U.S. Senate. This weekend two pro-President Trump events are happening in the state. There will be a truck parade from Ashland to Phenix City on Saturday sponsored by the Clay County Republican Party, while there will also be a boat parade on Wilson Lake in the Shoals sponsored by the Colbert County Republican Party on Sunday.
The pickup trucks will assemble at the Ashland Industrial Park in Clay County, 8240 Hwy 9, Ashland. There is a pre-departure rally at 10:00 a.m. central standard time. The trucks will depart at 11:00 a.m. and then proceed on a parade route that will take them into the bitterly contested swing state of Georgia. The Trump Pickup Parade will wind through east Alabama and West Georgia traveling through LaGrange and Columbus before concluding near the Alabama/Georgia line in Phenix City, 332 Woodland Drive, Phenix City at approximately 2:00 p.m. central time. Speakers will begin at 3:00. Trump flags will be on sale at the event.
The Phenix Motorsports Park will be hosting what sponsor hope could possibly the world's largest Pickup Tuck parade in U.S. history that is routing over 50 mile through Georgia in effort to "pickup" President Trump's numbers in GA.
A number dignitaries have been invited to address the Phenix City rally, including Coach Tuberville. Former State Sen. Shadrack McGill, Trump Victory Finance Committee member former State Rep. Perry O. Hooper Jr., and Paul Wellborn, the President and CEO of the largest Family owned Kitchen Cabinet manufacture in the USA are among the featured speakers who have committed to speak at the event.
Entertainment will be provided by: Charity Bowden, an up and coming country music singer who was the runner up on "The Voice". Charity will sing 'I am Proud to be an American' as well as songs from her Voice performances. The McGill Girls will also perform. The three beautiful and talented sisters will be singing patriotic songs in three part harmony. Geoff Carlisle, a professional DJ will be keeping the crowd pumped with music and entertainment.
Following the speakers and the entertainment there will Trump truck-vs- Joe Bidden truck races down the drag strip for the finale.
The Northwest Alabama boat parade will be on Sunday. The boats will gather at 2:00 p.m. near Turtle Point and then the flotilla will parade around the open waters of Wilson Lake til 3_00 p.m.. There will be a contest for best decorated Trump boats.
Trump supporters have held a number of large boat parades across the state to show their support for the re-election of Pres. Trump.
Boat parade sponsors say that this parade will be: pro-American, pro-law enforcement, pro-military.