Bentley Visits Moody Miracle League
By Brandon Moseley
Alabama Political Reporter
On Saturday, Alabama Governor Robert Bentley (R) visited the Miracle League Field in Moody, AL on their tenth anniversary.
Miracle League Field is a special baseball complex designed exclusively for children with disabilities.  Miracle League Field is covered with a custom designed, cushioned synthetic turf that accommodates wheel chairs and other walking assistance devices. The stadium restrooms are all completely accessible to people with disabilities and the dugouts are designed so that wheelchairs can easily make their way to and from home plate.  Miracle League gives children and adults with disabilities a place to enjoy the thrill of athletic participation in a safe environment.
Gov. Bentley said, "This is a wonderful organization.  I am proud to meet with you and your families."  Bentley said, "There is no such thing as a disability there is only ability.  God made all of us and he made all of us special."  Bentley said that it really touched his heart to be with the Miracle League on their tenth anniversary of Miracle League.  Bentley praised the Moody Miracle League for being the first such field in Alabama and the second in the nation.
The Governor was presented with a ball and a Miracle League hat.
Gov. Bentley was accompanied by Moody's two state representatives: Jim McClendon (R) from Springville and Dickie Drake (R) from Leeds.  Rep. McClendon introduced Gov. Bentley.  McClendon said coming into office Gov. Bentley vowed to focus on jobs and already he has recruited new 38,000 jobs to the state.  McClendon said that is 38,000 families with a paycheck; but Bentley has not taken a single paycheck himself.  Unemployment has gone from 9.3% to 7.3%.  "And he made one more vow that he has stuck too: No new taxes!"
Rep. Drake commended the Miracle League for their unwavering commitment to excellence and presented an official commendation signed by the Governor to the Mayor.  Drake said, "The new Pope said 'Our mission is to provide service to the less fortunate' and that is exactly what you are doing."
Moody Mayor Joe Lee said of the Miracle League, "I was here ten years ago when we opened and it was as popular then as it is now."
The first Miracle League Field was built in Conyers, Georgia in the year 2000.  After seeing an NBC News Report on the Conyers field some residents in Moody began organizing an effort to get a field in Moody, headed by Phillip Deason.  Independently, local radio personalities Rob Conrad and Shannon Stevens began trying to raise money for a field in Alabama.  Some communities rejected the opportunity.  Eventually Deason convinced Rob and Shannon to team up their efforts.  They went to the City of Moody who agreed to offer up land in the city's park and the services of retired Army Colonel Dave Treadwell who heads special projects for Moody's Public Works Department.
Deason told 'The Alabama Political Reporter' that the Moody Miracle League Foundation then raised nearly $500,000 to build the field.  Deason (now also a Moody City Councilman in addition to his role as Miracle League Executive Director) said that building a field like that today would cost over $700,000 due to the rise in construction costs.
According to their web site, The Miracle League is a charitable organization that provides children with mental and/or physical challenges an opportunity to play baseball as a team member in an organized league.  For children with mental and physical challenges participating in normal team sports can be difficult or even impossible.  The Miracle League gives those children the opportunity to participate in organized baseball. Players are paired with a buddy" who helps them play the game and protects them from injuries.  Every player get a hit, gets on base, and crosses home plate.
Several other Miracle League fields have been built across Alabama after the initial success that the Moody field has had.
Birmingham approves $1.3 million contract for real-time crime center technology
Woodfin repeated that facial recognition capabilities will not be used in accordance with the contract.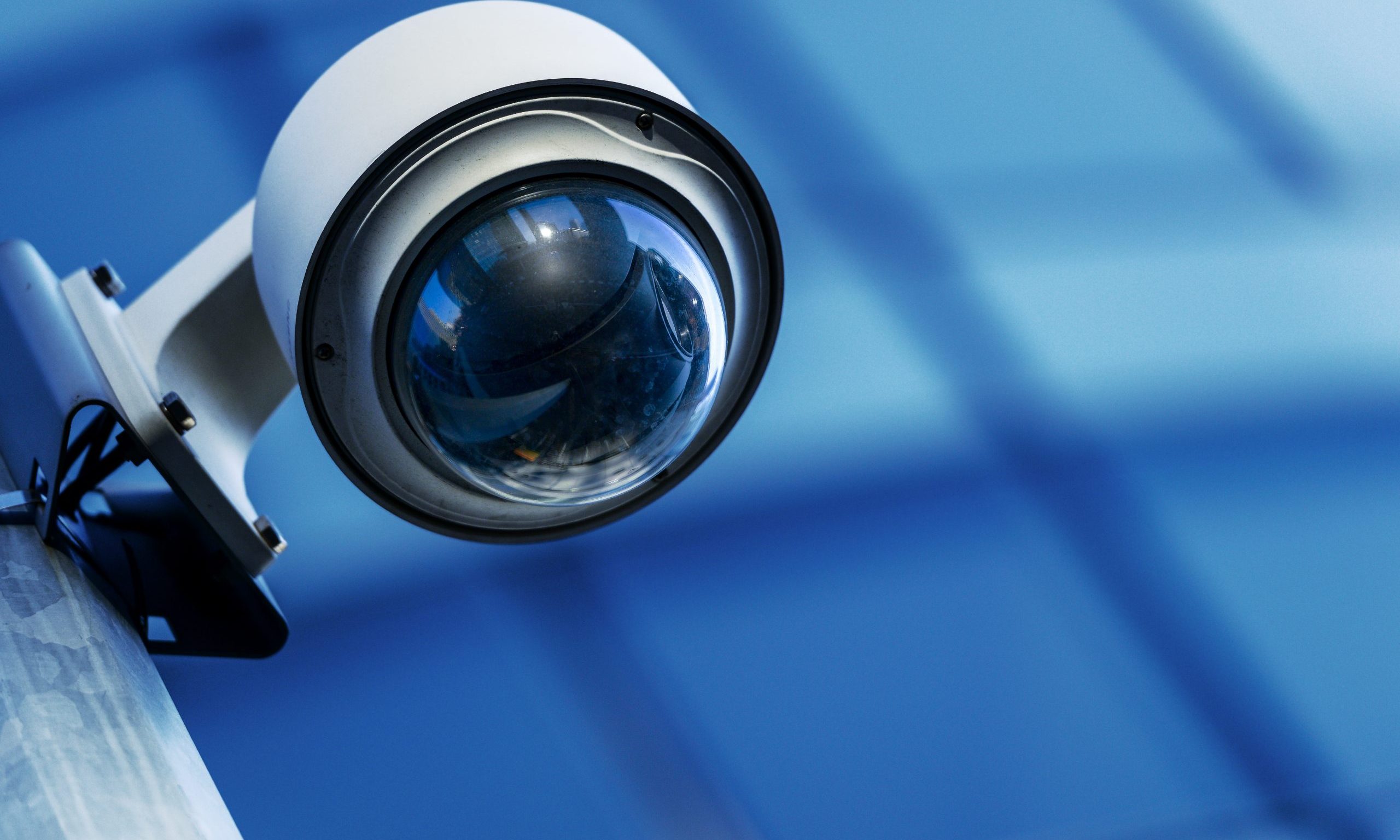 The Birmingham City Council approved a five-year, $1.3 million contract with Motorola this week to provide new technology for the police department's real-time crime center amid unease and public concern over the potential use of facial recognition software within the new systems.
Mayor Randall Woodfin insisted in his remarks made before the council that the new technology is meant to integrate existing hardware and technology inside the real-time crime center. "You're not buying any additional new equipment," he said, "You're buying something to integrate all those systems."
The software suite includes Motorola Solutions's CommandCentral Aware, a system that aggregates video, image and other data information into one interface, and BriefCam, a "video synopsis" system that will further integrate and analyze information from Birmingham's ShotSpotter systems, public cameras and police body cameras.
Briefcam offers facial recognition capabilities, which was the main concern of community members speaking before the council, and the risk that use of the technology could disproportionately affect Black people. Facial recognition technology has a record of racial bias and misidentifies Black people at rates five to 10 times higher than white people.
"Despite assurances that there will not be facial recognition implemented at this phase that does not prevent it from being implemented in the future," said Joseph Baker, Founder of I Believe in Birmingham and one of the Birmingham residents voicing concern on the proposal. "I believe that this software, if fully implemented, can easily lead to violations of unreasonable searches."
Another resident who spoke against the resolution was Byron Lagrone, director of engineering at medical software solutions company Abel Healthcare Enterprises. Lagrone pointed to IBM and Amazon as examples of companies that have halted or abandoned facial recognition and object tracking software altogether over racial bias concerns.
"The prevailing attitude, among technical people is this technology is not effective, and it causes high amounts of harm for next to no gain," Lagrone said.
Woodfin repeated that facial recognition capabilities will not be used in accordance with the contract.
"It's explicit in this contract that facial recognition will not be used," Woodfin said, "[If] facial recognition wants to be used in the future of this city. It would have to be approved by this body. … The mayor's office or the police department doesn't have unilateral power to use facial recognition. That is not part of what our contractual relationship is with Motorola."
Woodfin also clarified that the total $1.3 million price of the contract will not be paid as a lump sum but spread out over the five-year commitment.
The city council voted 8 to 1 to approve the contract, with District 8 Councilman Steven Hoyt speaking in favor of the use of facial recognition capabilities.
"You can't say, 'I'm going to build a house but I'm not going to use the restroom,'" Hoyt said. "If it's in the house, you're going to use the restroom. … If it has the capability of facial recognition, guess what's going to happen? You're going to use it. I'm going to vote for it because I know we've got to have every tool we can garner to fight crime, because it's out of hand."
Hoyt also suggested a review of the information collected by the new system apparatus.
"I do think, for the public's sake, we need to have some way we review that and see how it's being used," Hoyt said. "We need that to go along with this."
District 3 Councilwoman Valerie A. Abbott — who said she was the victim of a burglary the day before the vote — echoed the mayor's insistence that the facial recognition capabilities would not be deployed unless authorized by the city council, reading a letter from Motorola stating "in order to enable facial recognition, Motorola will require an addendum or change order to the contract," which would have to come before a public meeting of the city council.
"I too would not want facial recognition," Abbot said, "I'm voting in favor of this because the majority of my constituents are telling me they want more and better policing, capture of criminals, prevention of crime."
District 5 Councilman Darrell O'Quinn was the lone no vote among the near-unanimous city council, stating that he had "some reservations about how we're doing this and will vote my conscience." 
Later, O'Quinn was quoted in BirminghamWatch, saying his vote reflected his concerns about "taking on a new debt obligation in the midst of a projected $63 million shortfall in revenue."