Bentley Appoints Brunson White as Secretary of Information Technology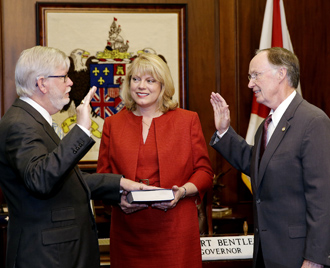 By Brandon Moseley
Alabama Political Reporter
On Monday, Alabama Governor Robert Bentley swore in Brunson White, as the new Alabama Secretary of Information Technology.
Gov. Robert Bentley said in a written statement, "Brunson will be given a tremendous responsibility to streamline the state's information technology and help us improve efficiency across state government," Governor Bentley said.  "His experience makes him ideal for this position.  He's been responsible for major information technology projects.  He's a proven leader in project management.  He will be able to take the skills that made him successful in business and apply them to improving efficiency in state agencies.  Brunson will help us organize I.T. to make it more efficient, to save taxpayer dollars and to make it more secure."
White said, "As we improve the state's I.T. structure, we'll improve how we serve the people of Alabama," White said.  "For too long, the state's I.T. structure has been decentralized, and that has resulted in a lack of overall efficiency.  We can correct that.  We can ensure that more I.T. systems are compatible between state agencies.  We can optimize the state's I.T. resources.  This will help our agencies run more efficiently while also benefitting taxpayers and state employees alike."
Brunson White previously worked for the Energen Corporation in Birmingham for 33 years where he retired as Senior Vice President.  At Energen he oversaw $100 million in information technology projects and was involved in strategic planning, corporate development and more.
Secretary of Information Technology is a new position that was created by Senate Bill 117.  The recently passed legislation directs the Secretary to develop and implement a comprehensive clan to coordinate I.T. systems across state government.
Senate Bill 117 was sponsored by Alabama Senator Phil Williams (R) from Rainbow City.  Sen. Williams said in a written statement, "When it comes to the state's IT functions and resources, we are operating in a very compartmentalized fashion, with each state agency essentially having their own separate IT department.  Establishing a centralized authority will provide the necessary infrastructure to ensure we're providing quality IT services to state users and taking advantage of savings opportunities when it comes to purchasing hardware and software."  "Alabama is one of only a handful of states in the nation that doesn't have a cabinet-level IT official.  As the state operations become more and more dependent upon technology, it's imperative that we have someone to hold accountable for making sure we're doing operating in the most efficient and responsible manner."
Alabama DHR announces grants providing temporary assistance for stabilizing child care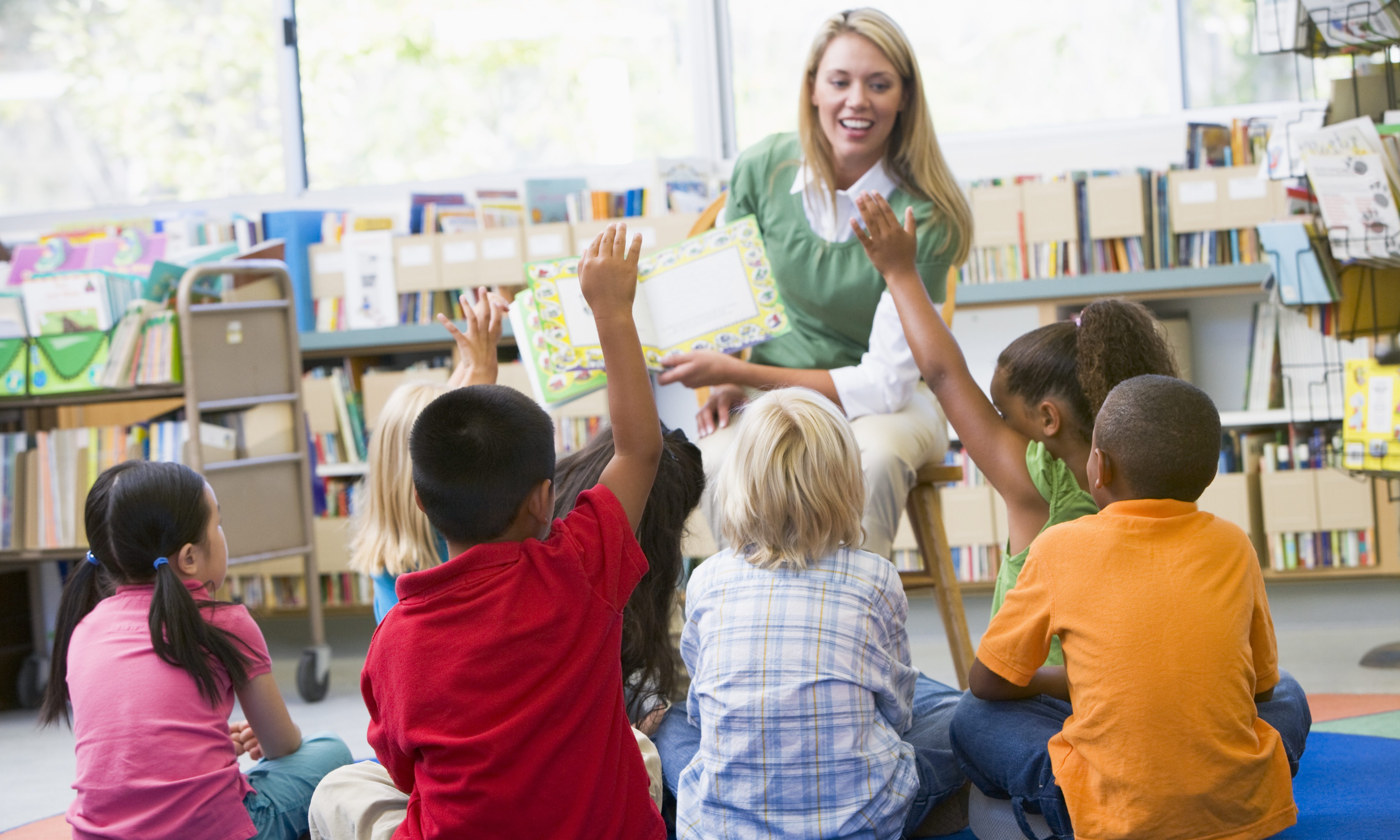 The Alabama Department of Human Resources announced on Friday a new grant program to provide assistance to licensed child care providers in the wake of the COVID-19 pandemic.
The Temporary Assistance for Stabilizing Child Care, or TASCC, grant program's purpose is to stabilize the number of child care providers that are open and providing services, as well as encourage providers to reopen.
DHR is now accepting applications for TASCC grants. The deadline to apply is August 7, 2020. The total grant amounts will be based on each provider's daytime licensed capacity with a base rate of $300 per child.
To be eligible for a grant, licensed providers must be open or plan to reopen no later than August 17, 2020, and continue to remain open for a period of one year from the date of receiving the grant award. As of this week, 1,306 of Alabama's 2,448 child care facilities were open in the state.
"We are proud to offer this program as a support and an incentive to an important sector of our economy. These grants will give the support many providers need to reopen and assist those already open," said Alabama DHR Commissioner Nancy Buckner. "This program is going to be vital for our child care numbers to reach the level required to provide adequate services as parents return to work. We have already made significant strides in reopening facilities over the past several months; in April only 14 percent were open while now 53 percent are open."
These grants will provide support for paying employees, purchasing classroom materials, providing meals, purchasing cleaning supplies, providing tuition relief for families, as well as other facility expenses.
DHR recommends child care providers read all guidance prior to submitting a TASCC application. Child care providers need to complete the application to determine the estimated grant amount. Grant applications will be processed as they are received and grants awarded once approved.
An online fillable application is available for the TASCC grant at www.dhr.alabama.gov/child-care/. The application must include an Alabama STAARS Vendor Code in order to be processed. For questions regarding the application, please email DHR at [email protected].