Republican Legislators Releases Report on School Security
By Brandon Moseley
Alabama Political Reporter
On Tuesday the Speaker of the Alabama House of Representatives Mike Hubbard (R) from Auburn joined fellow Republican Representatives Mary Sue McClurkin (R) Indian Springs), Alan Baker (R) from Brewton, and Allen Treadaway (R) from Morris along with Senator Dick Brewbaker (R) from Montgomery in announcing legislation designed to preventing school violence.
The legislation is based on details found in the Alabama School Security and Student and Teacher Safety Report.  According to the press statement the report is based on a public hearing and months of discussions with the relevant stakeholder groups and provides legislative recommendations to help ensure Alabama schools are as safe and secure as possible.
Following the tragic mass shooting at Sandy Hook Elementary School in Newtown, Connecticut, Speaker Hubbard called for a joint hearing of the House and Senate Education Policy Committees to study this issue and to make recommendations to make Alabama public schools as safe, secure and protected as they can possibly be given the violent nature of this society.
That joint hearing was held on January 9 at the State House in Montgomery.  The legislature took input from diverse voices that included Dr. Tommy Bice, Superintendent of the Alabama Department of Education, the Alabama Department of Homeland Security, the Alabama District Attorney's Association, the Alabama, the Sheriff 's Association, and others.
Based on that report Rep. Alan Baker (R} from Brewton is introducing House Bill 91 which changes the current fire drill statute from mandating schools have fire drills once a month to replace "fire drill" language with "emergency drills" and requiring that a "Code Red" drill be conducted every semester.  6 weeks of the semester. A "Code Red" drill would prepare students and faculty for a hard lockdown of the school.
Baker has also introduced House Bill 105.  It will create a new crime for trespassing on school buses.  The need for this legislation was made all too apparent after a bus trespasser in Dale County killed the school bus driver and kidnapped a child.
Senate Bill 383 sponsored by Sen. Brewbaker would allow local school boards to use local education funds to hire armed APOST-certified school resource officers without the threat of lost state funding. Passage of this bill would simply give the local school systems the option to hire their own armed officers.  It would not mandate that they do so.  The report said, "We believe that local school systems should have the option to hire armed, APOST certified (Alabama Peace Officers Standards and Training) school resource officers at the discretion of the local board of education. Currently, schools only have this ability if the local law enforcement agency, such as police departments or sheriff 's offices, pay for and send their own officers to patrol these schools. In addition, the Department of Education has actually threatened to withhold funding from schools that have armed guards." SB 383 would give systems that authority without any threats from bureaucrats in Montgomery.
House Bill 612 is sponsored by Rep. Treadaway.  It will authorize the Alabama Public School and College Authority to sell and issue up to $50 million in bonds to provide funds for local school systems to purchase the necessary school safety equipment and renovations.  Some of the proposed renovations include doors that lock from the inside, cameras at exterior doors, metal detectors, and the ability of the office to lock all exterior doors via remote.
Joint House resolution 204 would provide school personnel with training for an active shooter emergency.  HJR 204 is sponsored by Rep. McClurkin.  HJR 203 encourages the Alabama Department of Education and the Alabama Department of Homeland Security to create an active shooter preparation course to be used in all Alabama public schools. The resolutions asks the Department of Homeland Security to seek input from other education, law enforcement, and emergency management entities creating the course.  HJR 204 requires that all local school safety plans have an active shooter component and requires them to implement the active shooter preparation course.
The report also calls for increased funding for Virtual Alabama and active shooter training for law enforcement.  The report said, "We recommend increasing funding for the Department of Homeland Security specifically for the purpose of expanding the Virtual Alabama program and the availability of active shooter training to more state and local law enforcement officers. The proposed Education Trust Fund budget for FY2014 includes a $3.9M supplemental appropriation for public safety, and part of these funds have been assigned to the Virtual Alabama program."
House Joint Resolution 226, sponsored by Rep. McClurkin would encourage the Alabama Department of Education and the Alabama Department of Mental Health to expand their efforts to provide support services at all of Alabama's public schools to detect and treat psychological and emotional disorders. In addition, HJR 226 encourages the Department of Education to create education programs for teachers to help focused them recognizing students that have psychological and emotional symptoms.
McClurkin's HJR 205, sponsored by McClurkin, would encourage Director Collier to meet regularly with the School Safety Task force.
House Minority Leader Craig Ford responding to the report said, "There are a lot of good ideas in this report, many of which were proposed months ago by Democrats in the Alabama legislature. But I am deeply disappointed that there is not more support for school resource officers and mental health. The Republicans' legislation would put the financial burden for the resource officers entirely on the local school systems, many of which cannot afford them, and they ask the Department of Mental Health to expand it's services but do not give them any funding or tools to do so."
Print this piece
Alabama hospitals facing "dire" equipment shortages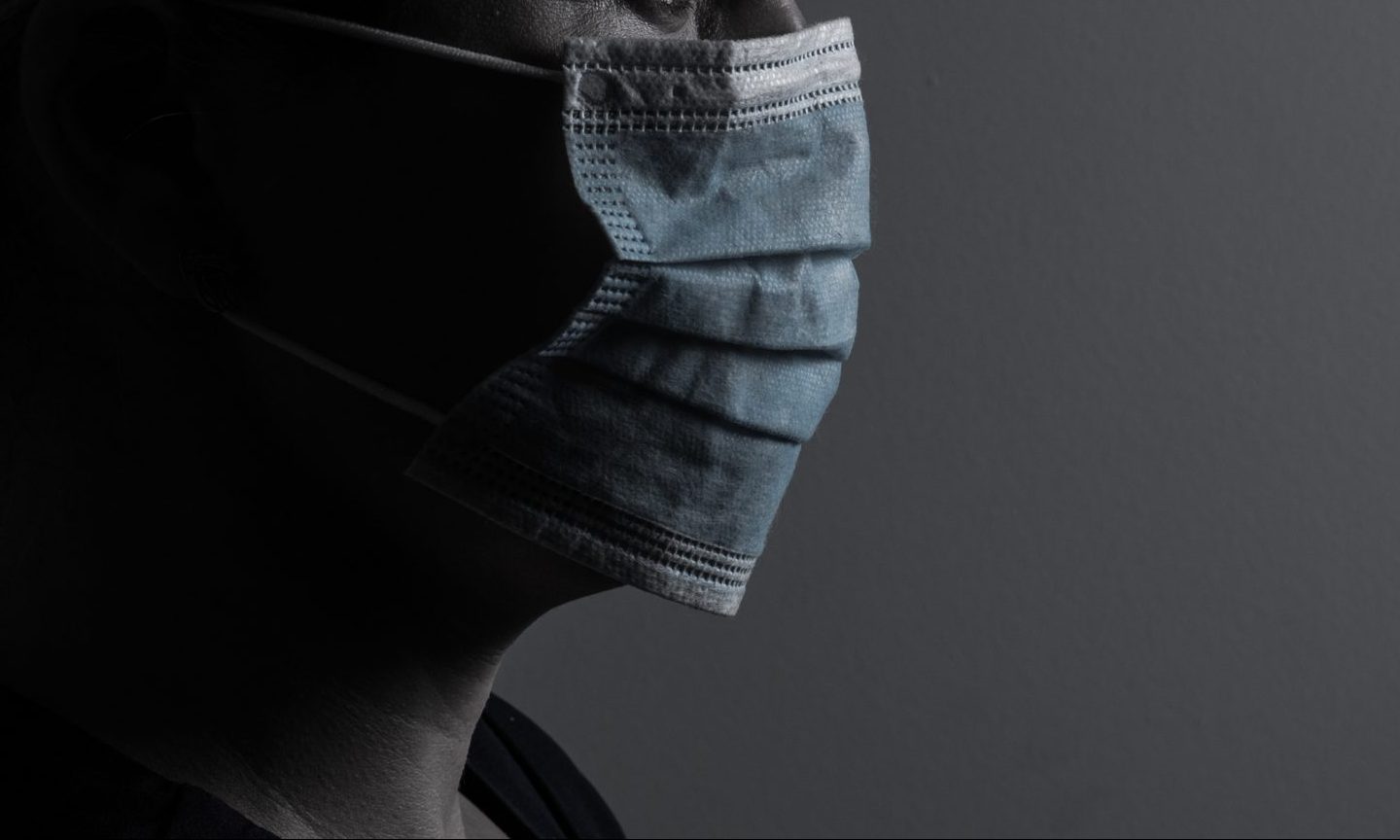 Every morning the team at UAB Hospital gets a report on the number of patients who come into the hospital infected with COVID-19 and their status. Then the doctors and other health care professions on the team receive an update on the number of days they have left before their supply of personal protective equipment runs out.
"The situation is dire," said Dr. Jeanne Marrazzo, the director of the division of infectious diseases at UAB, during a virtual town hall with Sen. Doug Jones Thursday. "It is not just masks. It's gloves. It's hand sanitizer. It's gowns."
In some of the PPE categories, the number of days left before supplies run out is in the single digits. The hospitals may get new shipments of supplies, but if the situation deteriorates, the shortages might worsen.
"I don't want to underplay the real threat that we — just like New York City and other hospitals — could be running dangerously short on those things soon. I think it is of the utmost importance that people understand how important that situation is," Marrazzo said.
Marrazzo also serves on Gov. Kay Ivey's COVID-19 task force. She said businesses across the state are enlisting to take up the challenge, but the threat that Alabama's hospitals could run out before supplies can be refilled is real.
"This is not a hypothetical scenario," Marrazzo said. "This is real. And these are the people who are working to take care of you and your family in our communities every single day, who are being asked to be concerned, and sometimes even make decisions about who gets to use the various degrees of PPE."
Hospitals across the state — including East Alabama Medical Center in hard-hit Lee County — have been asking for donations of masks, gowns, gloves, hand sanitizer, bleach wipes and other necessities as a nationwide shortage of these essential medical supplies continues.
The Alabama Department of Health is not currently releasing the number of patients hospitalized in the state, but an analysis by APR yesterday showed that more than 120 COVID-19 positive patients are hospitalized in ten of the state's largest hospitals.
The number statewide is surely higher.
At UAB alone, there are 58 patients hospitalized — about a third of them on ventilators or ICU care, Marrazzo said. At EAMC, as of Wednesday, there were 30 positive COVID-19 patients and a dozen more suspected of having the virus. Hospitals as small as the Lake Martin Community Hospital in Dadeville are treating COVID-positive patients.
"What we're seeing is very similar to what other hospital systems are seeing," Marrazzo said. "We are in good shape right now, and people are working tirelessly … to make sure we have the surge capacity to figure out if we do exceed the number of beds, how we deal with that."
The number of inpatients in the state's hospitals is currently manageable, officials have said, after elective procedures and other non-essential medical procedures were canceled to free up beds, but hospitals are still facing a national supply shortage, and the number of patients could begin spiking soon.
Estimates from the University of Washington project that Alabama has little more than two weeks to prepare for the peak of hospitalizations.
"Alabama is critically unprepared and under-resourced to weather the storm that we're in the midst of, and it could get worse," said Sen. Doug Jones, a Democrat from Alabama. "States are competing against one another and against FEMA for life-saving equipment. That doesn't need to be this way. We should have done better. We can do better."
Alabama is still waiting on 20,000 units of testing supplies and kits, Jones said. Alabama has also asked for one million N95 protective masks and 2 million surgical masks, but FEMA has said that Alabama will only receive 152,000 of the N95 masks and 362,000 of the surgical masks it has requested.
The national stockpile is "woefully inadequate," Jones said, adding that it was disturbing that more than 5,500 masks already received from the national stockpile were rotted and expired in 2010, according to a report from the Montgomery Advertiser.
The state has requested 200 ventilators, though estimates suggest the state may need more than a thousand ventilators if the outbreak worsens. Jones said the state is going to make additional requests, but there are only 10,000 ventilators in the national stockpile and in the U.S. Department of Defense surplus. Every other state in the country is also requesting these supplies.
"I hope that they will put Alabama at the top of the list so that we can get ahead of what we know we're going to need," Jones said. "We need to have more."
A lack of testing supplies in Alabama has made grasping the scale of the outbreak difficult. In Mobile, officials have had difficulty getting needed supplies to test in the region nearest to a deadly and growing outbreak in Louisiana. In Huntsville, officials had to close a drive up testing site because they were not able to get supplies.
The CEO of Huntsville Hospital called the nationwide lack of testing materials a "travesty" earlier this week.
Thousands of units of testing materials and kits are coming, Jones said, "but we need millions," he said. "There's an alarming lack of tests in underserved and African-American communities. There's not enough information about when and how these communities are going to get tested."
Jones did not place blame on the Alabama Department of Public Health but said the problem is national — and international — in scope.
"It is not because the state is not working hard. They're working 24 hours a day and they're trying," Jones said. "It's just that the tests have not been available."
The senator also called on President Donald Trump to issue further orders under the Defense Production Act to compel companies to produce needed medical supplies.
"It is unfortunate when you're pitting one state against the other, one hospital within a state against the other, and one country against the other," Jones said. "So, we haven't had that coordination out of the administration. I'm hoping that's going to change as the Defense Production Act comes up with ventilators. I'm hoping that we will see that more with production of masks [and other PPE]."
But Jones did call on Gov. Kay Ivey to implement a shelter-in-place or stay-at-home order. He said the state should take aggressive measures to limit the spread of the virus before the situation worsens. Marrazzo echoed that call.
Print this piece