Republican Legislators Releases Report on School Security
By Brandon Moseley
Alabama Political Reporter
On Tuesday the Speaker of the Alabama House of Representatives Mike Hubbard (R) from Auburn joined fellow Republican Representatives Mary Sue McClurkin (R) Indian Springs), Alan Baker (R) from Brewton, and Allen Treadaway (R) from Morris along with Senator Dick Brewbaker (R) from Montgomery in announcing legislation designed to preventing school violence.
The legislation is based on details found in the Alabama School Security and Student and Teacher Safety Report.  According to the press statement the report is based on a public hearing and months of discussions with the relevant stakeholder groups and provides legislative recommendations to help ensure Alabama schools are as safe and secure as possible.
Following the tragic mass shooting at Sandy Hook Elementary School in Newtown, Connecticut, Speaker Hubbard called for a joint hearing of the House and Senate Education Policy Committees to study this issue and to make recommendations to make Alabama public schools as safe, secure and protected as they can possibly be given the violent nature of this society.
That joint hearing was held on January 9 at the State House in Montgomery.  The legislature took input from diverse voices that included Dr. Tommy Bice, Superintendent of the Alabama Department of Education, the Alabama Department of Homeland Security, the Alabama District Attorney's Association, the Alabama, the Sheriff 's Association, and others.
Based on that report Rep. Alan Baker (R} from Brewton is introducing House Bill 91 which changes the current fire drill statute from mandating schools have fire drills once a month to replace "fire drill" language with "emergency drills" and requiring that a "Code Red" drill be conducted every semester.  6 weeks of the semester. A "Code Red" drill would prepare students and faculty for a hard lockdown of the school.
Baker has also introduced House Bill 105.  It will create a new crime for trespassing on school buses.  The need for this legislation was made all too apparent after a bus trespasser in Dale County killed the school bus driver and kidnapped a child.
Senate Bill 383 sponsored by Sen. Brewbaker would allow local school boards to use local education funds to hire armed APOST-certified school resource officers without the threat of lost state funding. Passage of this bill would simply give the local school systems the option to hire their own armed officers.  It would not mandate that they do so.  The report said, "We believe that local school systems should have the option to hire armed, APOST certified (Alabama Peace Officers Standards and Training) school resource officers at the discretion of the local board of education. Currently, schools only have this ability if the local law enforcement agency, such as police departments or sheriff 's offices, pay for and send their own officers to patrol these schools. In addition, the Department of Education has actually threatened to withhold funding from schools that have armed guards." SB 383 would give systems that authority without any threats from bureaucrats in Montgomery.
House Bill 612 is sponsored by Rep. Treadaway.  It will authorize the Alabama Public School and College Authority to sell and issue up to $50 million in bonds to provide funds for local school systems to purchase the necessary school safety equipment and renovations.  Some of the proposed renovations include doors that lock from the inside, cameras at exterior doors, metal detectors, and the ability of the office to lock all exterior doors via remote.
Joint House resolution 204 would provide school personnel with training for an active shooter emergency.  HJR 204 is sponsored by Rep. McClurkin.  HJR 203 encourages the Alabama Department of Education and the Alabama Department of Homeland Security to create an active shooter preparation course to be used in all Alabama public schools. The resolutions asks the Department of Homeland Security to seek input from other education, law enforcement, and emergency management entities creating the course.  HJR 204 requires that all local school safety plans have an active shooter component and requires them to implement the active shooter preparation course.
The report also calls for increased funding for Virtual Alabama and active shooter training for law enforcement.  The report said, "We recommend increasing funding for the Department of Homeland Security specifically for the purpose of expanding the Virtual Alabama program and the availability of active shooter training to more state and local law enforcement officers. The proposed Education Trust Fund budget for FY2014 includes a $3.9M supplemental appropriation for public safety, and part of these funds have been assigned to the Virtual Alabama program."
House Joint Resolution 226, sponsored by Rep. McClurkin would encourage the Alabama Department of Education and the Alabama Department of Mental Health to expand their efforts to provide support services at all of Alabama's public schools to detect and treat psychological and emotional disorders. In addition, HJR 226 encourages the Department of Education to create education programs for teachers to help focused them recognizing students that have psychological and emotional symptoms.
McClurkin's HJR 205, sponsored by McClurkin, would encourage Director Collier to meet regularly with the School Safety Task force.
House Minority Leader Craig Ford responding to the report said, "There are a lot of good ideas in this report, many of which were proposed months ago by Democrats in the Alabama legislature. But I am deeply disappointed that there is not more support for school resource officers and mental health. The Republicans' legislation would put the financial burden for the resource officers entirely on the local school systems, many of which cannot afford them, and they ask the Department of Mental Health to expand it's services but do not give them any funding or tools to do so."
Governor announces auto supplier IAC plans Alabama expansion
IAC is committing $34.3 million in new capital investment to expand its new manufacturing facility located in Tuscaloosa County.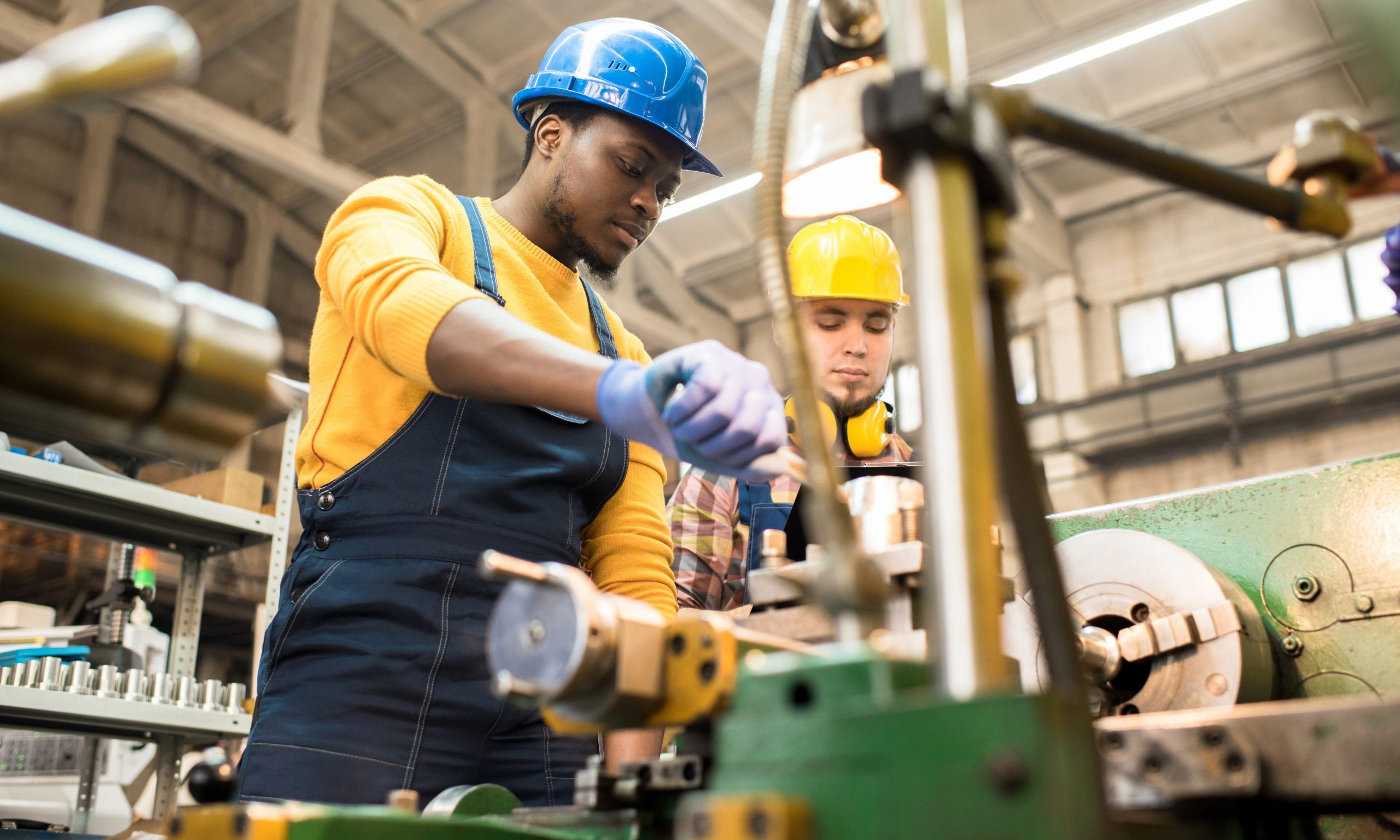 Gov. Kay Ivey announced Monday that International Automotive Components Group North America Inc. plans to invest over $55.9 million in expansion projects that will create 182 jobs at two Alabama facilities.
"International Automotive Components is a leading global auto supplier, and I am pleased that this world-class company is growing significantly in Alabama and creating good jobs in Cottondale and Anniston," Ivey said. "IAC's growth plans show that Alabama's dynamic auto industry continues to expand despite today's challenging environment."
Nick Skwiat is the executive vice president and president of IAC North America.
"Alabama was the logical choice due to its skilled workforce and proximity to the customer," Skwiat said. "We are excited to see the continued growth of the automotive industry in Alabama and we plan to grow right along with it. We thank the Governor and Secretary Canfield for their leadership in this sector."
IAC is committing $34.3 million in new capital investment to expand its new manufacturing facility located in Tuscaloosa County. This facility will produce door panels and overhead systems for original equipment manufacturers. That project will create 119 jobs at the production site in Cottondale.
IAC also plans to invest $21.6 million at its manufacturing facility located in the former Fort McClellan in Anniston. That East Alabama project will create another 63 jobs.
This project builds on a milestone 2014 expansion that doubled the size of the Calhoun County facility. There IAC manufactures automotive interior components and systems. Key components produced at the Anniston plant include door panels, trim systems and instrument panels for original equipment manufacturers.
IAC Group is a leading global supplier of innovative and sustainable instrument panels, consoles, door panels, overhead systems, bumper fascias and exterior ornamentation for original equipment manufacturers.
IAC is headquartered in Luxembourg and has more than 18,000 employees at 67 locations in 17 countries. The company operates manufacturing facilities in eight U.S. states.
"With operations around the globe, IAC is the kind of high-performance company that we want in Alabama's auto supply chain to help fuel sustainable growth," said Alabama Commerce Secretary Greg Canfield. "We look forward to working with IAC and facilitating its future growth in this strategic industrial sector."
Danielle Winningham is the executive director of the Tuscaloosa County Industrial Development Authority.
"International Automotive Components is a valued part of Tuscaloosa County's automotive sector," Winningham said. "We are grateful for IAC's investment in our community and the career opportunities available to our area workforce as a result of their investment."
"The City of Anniston is excited that IAC has made the decision to expand here. I have enjoyed working with the leadership at IAC, the Calhoun County EDC, and the state of Alabama to get this project finalized," said Anniston Mayor Jack Draper. "This is even further evidence that Anniston is indeed open for business."
Only Michigan has more automobile manufacturing jobs than the state of Alabama. Honda, Mercedes, Hyundai, Polaris, Toyota and soon Mazda all have major automobile assembly plants in the state of Alabama.