Common Core Repeal Effort Dead in Senate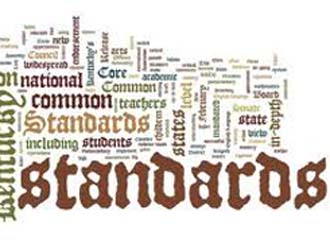 By Brandon Moseley
Alabama Political Reporter
Alabama Senate President Pro Tempore Del Marsh (R) from Anniston defied the Republican National Committee, the Alabama Republican Executive Committee, Alabama Republican Party Chairman Bill Armistead, the Alabama Federation of Republican Women and tea party groups throughout Alabama when he announced that the Senate would not address the Common Core Repeal issue in the 2013 legislative session.
Representative Mack Butler (R) from Rainbow City announced the shocking news on Facebook, "The Common Core repeal effort is dead for this session as announced by Senator Del Marsh this afternoon at a press conference held at the State House."
Senator Bill Holtzclaw (R) from Madison played a big role in stopping the momentum of the repeal effort in the Senate.  Sen. Holtzclaw said on Facebook, "My position remains – this is a 10th amendment state sovereignty issue and I've been clear in my goal that the state board of education shall never give up control of Alabama's educational standards, must protect student data and restrict usage to educational purposes only, and required the State Board of Education to hold public hearings in each State School Board District. Proposed legislation however went a step further – repealing and defunding what has been done to this point…I am and will continue to consistent with those facts."
Sen. Holtzclaw said on his blog, "Proponents of the repeal had hoped it would be picked up by the full Senate this week. After discussions over the weekend, continuing into mid-day today, the Pro Tem of the Senate determined that the bill lacked overall support in the Senate and determined that the full Senate would not debate the bill further. Make no mistake, we will see legislation regarding the repeal and defunding of Common Core again and I predict it will be a campaign issue in upcoming elections. I truly appreciate everyone – parents, teachers, administrators, businesses and so many others that contacted me and expressed support for my position."
Last week, the Alabama Senate Education Policy Committee passed Senate Bill 403 to repeal the controversial Common Core Standards that Alabama and 43 other states have adopted at the urging of President Barack H. Obama.  The effort to overturn Common Core was spearheaded by Senator Dick Brewbaker (R) from Montgomery.
Sen. Brewbaker talked with 'The Alabama Political Reporter' about his effort to repeal Common Core.  Sen. Brewbaker said, "We are the first state to have our curriculum aligned with Common Core. We are the poster child for Common Core.  No one knows how this is going to turn out because the research does not exist yet. It is an unproven concept."
Sen. Brewbaker continued, "I just don't think that is what the taxpayers of Alabama want us to do.  I think the state school board has a responsibility to control these issues at a state level. They are who we elected to do these things.  There are a lot of people who think that the school board has abdicated too much of their responsibility to someone else."
Earlier bills (SB190 and HB254) that would have repealed the Common Core Standards died in Committee when the powerful Business Council of Alabama announced their opposition to the repeal effort.  Efforts to repeal Common Core gained new life however last week when the Republican National Committee (RNC) meeting in Los Angeles endorsed efforts opposing Common Core standards.
Alabama National Committeeman for the RNC Paul Reynolds said, "We looked at Common Core through two basic concerns; unintended circumstances and extended circumstances.  It is the extended circumstances that bothered me the most. Creating a national standard carries with it the power to regulate nationally. Alabama knows what Alabama children need to be taught, not a panel of 'experts' in Washington or on the West Coast."
Upon the passage of the RNC resolution, ALGOP Chairman Bill Armistead praised the vote of the RNC. Armistead said, "The RNC has just backed up what we have been saying in Alabama, that the Common Core Standards are bad for our children and are a gross overreach into the lives of Americans by the federal government."
Alabamians United for Excellence in Education (AUEE)   Director Sharon Sewell said, "The education of our children should not be controlled by the Far Left which sees classrooms as laboratories for indoctrination at taxpayer expense, or by special interests which see students as a source for profit.  Common Core is just the latest but well-disguised ploy to federalize education and take our Tenth Amendment rights.   By chaining our children to Common Core, the state board of education has fundamentally changed our education system without the knowledge or consent of legislators, parents, and taxpayers."
Alabama State School Board Members Mary Scott Hunter (R) and Tracy Roberts (R) have both been very outspoken supporters of the Common Core standards. They wrote in an op-ed, "The Alabama Standards are ours. Yes, they include the Common Core, but they include additional content as well. They are rigorous, and they are requiring a lot of our teachers and students. They posture Alabama students to surge in their achievement. The implementation of these rigorous standards is ongoing and to undo that work would be a setback. A return to our previous, and less rigorous, standards would send the wrong message to the nation. It would frustrate teachers who have worked very hard to successfully teach the new Alabama Standards. Most importantly, a return to less rigor, would be lowering our expectations of our students. They deserve better."
Alabama Governor Robert Bentley (R) has been a staunch opponent of the federalization of Alabama Education. Gov. Bentley said, "Every state is different. Every Legislature is different. I think having one standard goes against the intent of the founding fathers of the United States."
In a written statement the Alabama Legislative Watchdogs asked: Why would Alabama concede its sovereignty to the United States Federal Government? Why would Alabama use its most precious resource, the minds of our Children, to further this loss of sovereignty? These are just a few of the questions those in opposition to CCSSI are asking." "We Dare Defend Our Rights." We know what Freedom is, and we do not want any more of it taken from us or from our future generations. We oppose what is known as Common Core State Standards Initiative (CCSSI)."
The defenders of the Common Core Standards including state school Superintendent Tommie Bice put a lot of pressure on legislators on behalf of the standards.  Ultimately legislators chose not to act on such a controversial issue.
Print this piece
Ag commissioner concerned about collapsing beef prices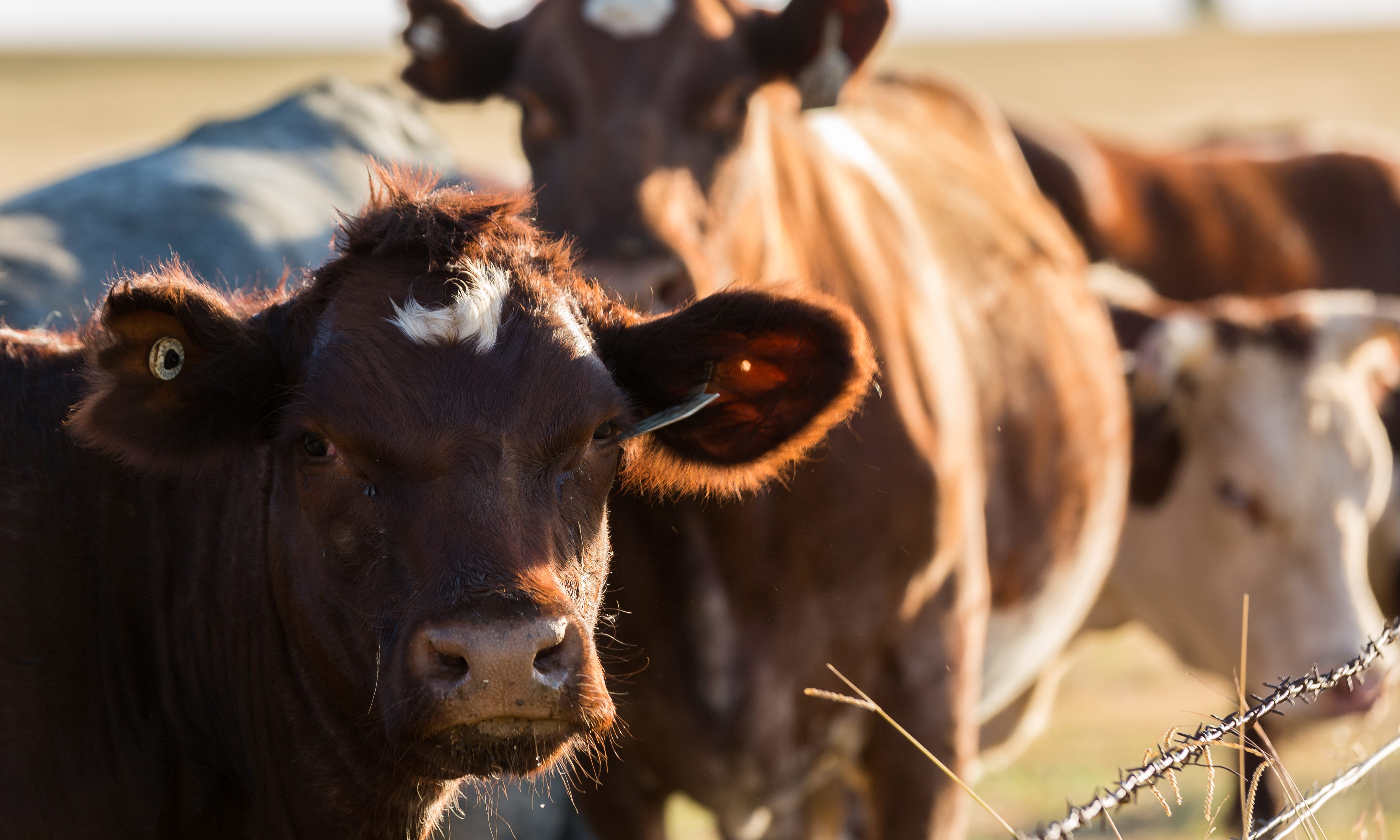 Alabama Department of Agriculture and Industries Commissioner Rick Pate (R) is concerned about dropping cattle prices and the impact that that is having on Alabama's farmers and ranchers.
"We have been very dialed into the crisis Alabama Cattle Producers are up against," Pate told the Alabama Political Reporter. "We will continue to closely monitor this dire situation and the market impact it is having on Alabama's cattle farmers . . . as well as consumers."
"After I was contacted by a number of Alabama's stockyards and Cattle producers expressing concern with regards to market inconsistencies and increased consumer prices…… I wrote a letter to Senators Shelby and Jones requesting that they join in on a push for an investigation of the meat packing industry," Pate said. "I am encouraged by the support we are getting from both Jones and Shelby. It's also great to see Alabama Producers joining in together in an effort to formulate a strategy to address the current situation."
Commissioner Pate shared the April 6 letter.
"Over the last five days, I have been contacted by many stockyards and cattle producers concerning the seemingly inconsistent drastic reduction in futures prices for cattle while at the same time consumers are purchasing more beef at grocery stores than at any time in recent memory and at the same time grocery store shelves are empty of beef," Pate wrote the Senators. "There is concern from many in the cattle industry that the large meat packing companies are manipulating markets to put cattle produces and local stockyards at a disadvantage during a national crisis. Due to depressed cattle prices and uncertainty over cattle prices multiple stockyards will not conduct business this week."
"I understands that Senators Chuck Grassley of Iowa and Mike Rounds of South Dakota have recently asked the U.S. Department of Justice and other federal agencies to investigate whether the large packing companies are manipulating beef markets to fix prices at a level that negatively impacts beef producers," Pate wrote. "I urge you to join your fellow senators in calling for this investigation to make certain that Alabama cattle producers are not suffering from artificially low beef prices."
COVID-19 has impacted many areas of our lives. That includes at the grocery store where selection of beef, pork, and chicken products can be a hit and miss proposition for shoppers due to hoarders and to less cattle, hogs, and chicken being killed because of slaughterhouses suffering high absenteeism due to COVID-19. The big four major packers: Tyson Foods, Cargill/Excel, J.B.S. Swift, and National Beef process over 80 percent of the cattle. When their daily productions dropped there was an oversized effect on cash and futures markets, because of the lack of competition and because 70 percent of the cattle they process are forward contracted. If a feedlot was not forward contracted they often could not sell their cattle at any price.
The spot market or cash market generally determines live cattle prices. Some in the industry have accused the big four meatpackers of engaging in an "allied strategy" to manipulate the spot market so that the four major companies can profit at the expense of farmers and ranchers.
Sen. Grassley praised President Donald J. Trump's recent call for an investigation into possible anticompetitive behavior in the beef industry. Last month, Grassley lodged a similar request with the Departments of Justice and Agriculture.
"While consumers are facing record-level prices at the meat counter, America's Beef producers are being forced to sell their cattle to meatpackers at a loss, if they can sell them at all," Sen. Grassley said. "Consolidation in the meatpacking industry has exacerbated the market pain on both sides of the supply chain, and producers and consumers need to know whether unfair business practices by packers are to blame."
"I've called on the Trump administration to look into unfair or anticompetitive practices and I'm grateful that President Trump has made this issue a priority," Grassley added. "USDA is looking into unfair pricing practices. DOJ must also examine if any collusion within the packing industry has taken place in violation of our antitrust laws."
Grassley has long raised concerns about consolidation in the meatpacking industry and pressed USDA to protect independent producers.
The National Cattlemen's Beef Association recently called for an investigation into the business practices that lead to unfair marketplace for beef producers. R-CALF filed suit against the Big Four packers last year alleging that the four companies are engaging in an "allied strategy" in defiance of U.S. anti-trust law.
Rick Pate is a cattle rancher in Lowndes County. The Pate family has raised Charolais beef cattle in Alabama for decades.
Print this piece