Alabama Delegation Members Comment on IRS Persecution of Conservative Political Groups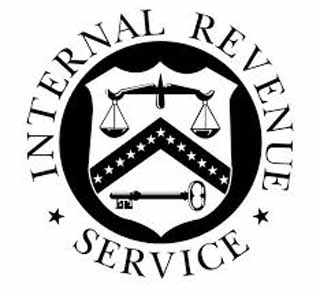 By Brandon Moseley
Alabama Political Reporter
The U.S. Internal Revenue Service (IRS) has admitted that the agency has targeted Americans specifically for their political activities and beliefs and apologized for their inappropriate behavior. From the beginning of the Tea Party movement, many members and organizers have charged that the IRS was over zealous in their enforcement of the IRS's cumbersome tax code when dealing with them and was asking for an excessive amount of personal information in 501(c)(4) status applications.
The IRS itself has now admitted that they have found evidence of irregular activity by some IRS enforcers during the 2012 election year. The IRS Inspector General claims that they have uncovered evidence of a coordinated effort by IRS operatives to target Americans and groups who were involved in conservative political activity. The IRS admits that their Cincinnati, Ohio office was targeting American citizens based on their constitutionally protected political activities. The shocking revelations have been met with condemnation by conservatives.
Congresswoman Martha Roby (R)f from Montgomery said in a written statement, "The more we learn about the IRS debacle, the more outrageous it becomes. Last year Congress was told there was 'absolutely no targeting' of conservative groups. Then, after the truth came out, we were told senior IRS officials were 'unaware' of such targeting. Now we learn that senior IRS officials did know, and they knew for more than a year."
Congressman Jo Bonner (R) from Mobile told TV Channel 15 in Mobile, "This should send chills down the spine of tax payers that the IRS would be advancing a political agenda." Rep. Bonner has co-sponsored legislation that would make such activity in the future a criminal act. Senator Marco Rubio (R) from Florida has introduced similar legislation in the U.S. Senate.
Congressman Mike Rogers (R) from Saks wrote to the acting Commissioner of the IRS, Steven T. Miller, "Suppressing opposing views by holding tax-exempt groups hostage is a tactic worthy of a lesser nation. My constituents in East Alabama exercise their First Amendment right to free speech by supporting groups that share their views. They and all Americans deserve a full explanation of the actions taken by the IRS."
Rep. Roby said, "For the IRS to target groups based on political beliefs isn't just wrong, it is un-American. Actions of this nature erode the public's trust of this Administration and of the government as a whole. Who can blame us for being skeptical about what we are told by the people who pull the levers of power in Washington?"
Rep. Spencer Bachus (R) from Vestavia wrote, "Since the IRS made its initial admission on Friday that groups with "tea party" and "patriot" in their names were subject to heightened scrutiny and delays in the evaluation of their applications for tax-exempt status, there have been additional reports in the media which have only deepened my grave concerns about the agency's behavior in this matter. The tax authority granted to the IRS is among the most sensitive of powers delegated to any federal agency. It absolutely cannot be used as an instrument of political favoritism or intimidation. Regardless of personal philosophy, every American who cherishes the right of free speech and engagement in the democratic process should be outraged by the disclosures to date."
Representative Roby is demanding a full investigation of this growing scandal. Rep. Roby said, "I join my colleagues in demanding answers as to how this could have occurred, and why the American people weren't told the truth from the beginning. Congress must use its full investigative resources and authority to get to the bottom of this to ensure that all the facts are known and that it never happens again. Those responsible for this brazen abuse of government power must be held accountable."
Rep. Roby joins a chorus of Republican and conservative leaders who question how the IRS can be used as a political weapon against Americans exercising their constitutional rights during a presidential election year and no one in the administration could be aware of it until many months after the fact.
Rep. Rogers wrote, "I am outraged the IRS specifically targeted tea party groups based solely on their political affiliation. If proven, this is an attempt to suppress free speech and a blatant abuse of power. I will continue to demand for an investigation to determine who ordered it, what happened and how far up the chain it goes."
Rep. Bachus wrote to House Ways and Means Chairman Dave Camp (R) who has taken the lead on the investigation. Congressman Bachus wrote, "Please know that you have my complete support as the formal process begins to uncover all of the facts related to this sordid story and ensure full accountability at every level. The American people need to know that actions of this type will not be downplayed, explained away, or tolerated in any fashion. Thank you for your leadership on this issue."
In response to the IRS revelation that the agency had targeted conservative political groups, Sen. John McCain (R) from Arizona said on Twitter, "Suspicions confirmed."
President Barack H. Obama (D) has denounced the IRS activities as "outrageous." The President said of the
IRS being used improperly, "I've got no patience with it. I will not tolerate it and we will find out exactly what happened." White House Spokesman Jay Carney said that the administration had no knowledge of any of this until the IRS Inspector General informed them on April 22 that improper conduct by the IRS office in Cincinnati Ohio had been uncovered in an agency review of the office. Ohio was a critical swing state in last year's election.
Congresswoman Martha Roby represents Alabama's Second Congressional District. Congressman Jo Bonner represents Alabama's First Congressional District. Congressman Spencer Bachus represents Alabama's Sixth Congressional District and Congressman Mike Rogers represents Alabama's Third Congressional District.
Jones says Senate race a choice between "substance and leadership, and nothing"
"One of the great disappointments in this campaign is that Alabama is not really getting choices between substance and substance," Jones said.
Speaking outside the Calhoun County Democratic Party headquarters in Anniston on Friday, Sen. Doug Jones, D-Alabama, told a group of supporters that Alabamians haven't gotten a look at what his Republican opponent might do if he wins the Nov. 3 election. 
"One of the great disappointments in this campaign is that Alabama is not really getting choices between substance and substance," Jones said. "They're getting a choice between substance and leadership, and nothing — nothing. We have not heard anything from Tommy Tuberville about what he really wants to do." 
While Jones has held numerous interviews with the media, and regular web briefings over the summer and in recent weeks, Tuberville's campaign seems to prefer the safety of keeping Tuberville from making possible gaffs or damaging statements in interviews. 
Tuberville hasn't agreed to interviews with traditional media outlets, or to debate Jones, and instead has focused on conservative talk radio spots, speaking to smaller Republican groups and at private parties.
Tuberville's campaign has ignored or denied our numerous attempts to interview Tuberville, including another request on Friday. He also declined to attend a student forum held at Auburn University on Wednesday, which Jones attended. The forum was sponsored by the Auburn College Republicans and College Democrats.
"If you ever hear something Tommy Tuberville says, it is just simply this: 'Build a wall. No amnesty. Drain the swamp.' That ain't him. That's Donald Trump," Jones said. "He cannot think for himself. He doesn't think for himself." 
Jones spoke of his record of working to help veterans through legislation. And he referred to Tuberville's nonprofit for veterans and reporting that indicates, through tax records, that less than a third of the money raised for Tuberville's charity went to help veterans. 
"I don't just create charities and send only pennies on the dollar. I do things for the veterans of this state and this country," Jones said. 
Jones also made a case for Alabamians to remember the contributions past Democrats made in the state. Jones said it was Democratic Sen. John Sparkman who helped build Alabama's Redstone Arsenal. 
"It was a Democrat, Lester Hill, who built the rural hospitals around here that Donald Trump and Mitch McConnell and Tommy Tuberville are trying to destroy," Jones said. "It was Howell Heflin who built up agriculture in this state. Those are the Democrats. It was Franklin Rosevelt that put electricity in this state. We're going to do the same thing for broadband. People forget those things. They forget those things because we've let other people define us with lies."
Jones plans to visit Jefferson County on Saturday, then on to the Black Belt and Mobile on Sunday with another stop in Birmingham on Monday afternoon. 
"The goal is to get everybody out. That's the thing if we want to continue to ensure Alabama moves forward — moves forward and not backwards, to continue to have somebody, if I do say so myself, somebody that's just not going to damn embarrass us," Jones said.
"We've had too much of that in Alabama," Jones said, "and I bet you it won't be a year that Tommy Tuberville would be an embarrassment to this state because he doesn't know the issues. He doesn't know what to do, and he's dang sure not going to know what to do when Donald Trump is not president of the United States." 
Jones encouraged supporters to be skeptical of recent polling. One such recent poll, by Auburn University at Montgomery, puts Tuberville ahead of Jones by 12 percentage points, 54 to 42.1. An internal poll by Tuberville's campaign puts Tuberville ahead by 15 percentage points, while an internal poll from the Jones camp put Jones ahead by one percentage point. 
"Don't listen to these polling folks that come in, and they don't know Alabama, and they don't know what they're doing. We're tracking this race, and I can tell you, everything has been moving in our direction the last two months," Jones said. 
People standing along roadsides holding his signs and showing support, Jones said, is "the energy we've got out there. That's what you can't poll."
Ellen Bass of Anniston, standing outside the Calhoun County Democratic Party headquarters just after Jones spoke, told APR that she has numerous Republican friends who are voting for Jones.
"My hat's off to them because they're coming out," Bass said. "They recognize that he is a better candidate."
Ciara Smith, 21, newly elected to the Anniston City Council, told APR outside the headquarters building that Jones is the better candidate.
"I think that he's educated. I think that he speaks with passion and heart," Smith said. "And he knows what he's talking about, which is important, and which is more than we can say about the other candidate."
Speaking to APR after his speech to supporters, Jones said that he feels very good about the state of his campaign.
"Everything we're seeing is moving in our direction," Jones said. "And the more he stays hidden, the better it is for us."