Hubbard Takes Charge on Last Day of Session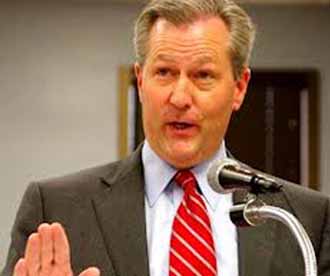 By Brandon Moseley
Alabama Political Reporter
The last day of the 2013 legislative session began poorly: Senate Democrats were tying up the Alabama Senate with yet another mindless filibuster that threatened to kill hundreds of pieces of legislation. Protestors from the Save Our Selves Coalition (SOS) were outside chanting "No Justice No Peace" demanding that the legislature overturn the Alabama Accountability Act. The Republican Governor who signed the Alabama Accountability Act saying in March, "This provides a new option to help children receive the best education possible," was now demanding that the legislature postpone the whole thing for two years. There were even widespread rumors in the Capital Building that Gov. Robert Bentley was going to veto the Education Budget. Speaker of the House Mike Hubbard stepped up to the challenge and firmly crushed any doubts that anyone might have that he is the most powerful man in the state of Alabama and has unprecedented control of the Republican Super Majority.
Speaker Hubbard responded to the Senate by promptly declaring a lengthy recess. If the Senate won't pass House local bills the House won't even discuss Senate local bills. The House eventually came back and then took on the powerful Business Council of Alabama by passing the Omnibus Gun Bill which stripped Alabama employers of the right to demand that employees not have weapons in their cars when parked in the company parking lot.
It was then after 12:00 and everyone expected a lunch recess, but Speaker Hubbard chose to have Governor Bentley for lunch. The House easily passed a resolution to non-concur with Governor Bentley's amendment to House Bill 658. Governor Bentley's executive amendment which would have given Alabama's failing schools two more years to come up with a plan to turn their poor performance around was rejected by the Republican Super-Majority. The Senate was left only with the option of joining the House and steamrolling the objections of the Republican Governor and pass HB 658 without the executive amendment or accept that the original version of the Alabama Accountability Act would be the law of the land.
Afterwords Speaker Hubbard told 'The Alabama Political Reporter' that the state was going to address poor performing schools and if they needed to fix something later they could come back and address it with another statute. Hubbard said that the Accountability Act was just one issue and that there were no hard feelings with Governor Bentley. When asked if the Governor was receiving bad advice from his staff, Speaker Hubbard said, "I can't comment on that."
A chastised Governor Bentley released a statement, "House members made a mistake by rejecting my executive amendment to the Alabama Accountability Act. My first responsibility is to the people of this state, and I believe the majority of the people support this executive amendment. This executive amendment was fiscally responsible."
The mid day's actions set a tone and controversial pieces of legislation passed one after another. The Speaker took on capital employees and critics alike with the passage of SB 122, which reformed how the capital is organized to create savings through efficiency. It also gave the leadership unprecedented power in how the capital building functions in the future.
The House also voted to concur with SB 445 which eliminated the caps on how much money C-corps could give to campaigns.
The House voted 68 to 3 to override Governor Bentley's veto of Rep. Johnny Mack Morrow's bill to create a armed volunteer security force in the Franklin County Schools. The Senate followed suit and did the same thing.
When rumors filled the building that Governor Bentley was going to veto the Education budget, the Speaker picked up the telephone and talked directly to the governor. Both budgets were signed without any more executive amendments. Speaker Hubbard announced the signings to the full house.
Speaker Hubbard later told 'The Alabama Political Reporter' that this was the most productive legislative session given what all was accomplished since he had been in the legislature.
Governor declares state of emergency ahead of Tropical Storm Zeta
Zeta is currently a tropical storm over the Gulf of Mexico, but it is predicted to make landfall as a category one hurricane.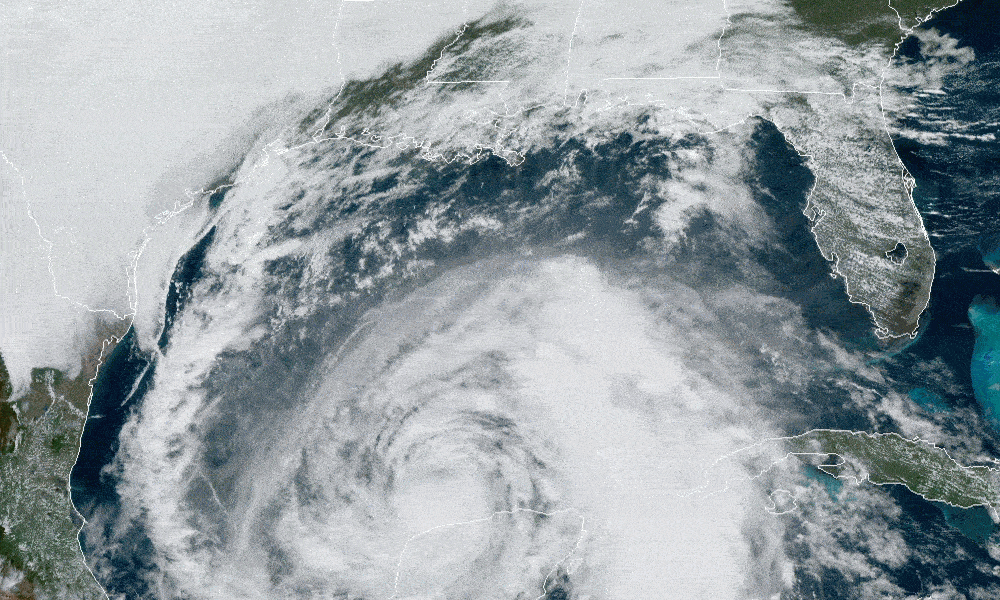 Alabama Gov. Kay Ivey on Tuesday issued a state of emergency as Tropical Storm Zeta approaches the Gulf Coast.
"Ahead of Tropical Storm Zeta's anticipated landfall Wednesday evening as a Category 1 hurricane, I am issuing a state of emergency effective today at 4:00 p.m.," Ivey said. "While this storm is not expected to have an impact as large as storms we've seen move through the Gulf earlier this year, we want to be in the best place possible to respond to anticipated rain, storm surge and mass power outage. I encourage everyone to remain weather aware and tuned in to their trusted news source as this storm could shift direction or change intensity. We continue to track the path of this storm and will stay in touch with the people of Alabama with any updates."
Zeta is currently a tropical storm over the Gulf of Mexico, but it is predicted to make landfall as a category one hurricane. The National Hurricane Center is predicting Zeta to make landfall in Mississippi on Wednesday and then proceed toward Alabama, but these storms can and do move.
A more easterly track could prove devastating to the Alabama Gulf Coast as was the case with Hurricane Sally, which shifted course in September, hitting Alabama, though Zeta is expected to be weaker than Sally at landfall.
The storm surge from the Mississippi-Alabama border to Dauphin Island is forecast to be 5 to 8 feet. Mobile Bay to the Alabama-Florida border is expected to have 3 to 5 feet of storm surge and from the border to Navarre, Florida, could experience 2 to 4 feet of storm surge.
Hurricane force winds are a possibility with this storm. Tropical force winds are expected to be an issue for Southern Mississippi and Alabama well inland. There is expected to be heavy rainfall across the state Wednesday night into Thursday morning.
The Baldwin County Emergency Management Agency announced that sandbags are available inside the county commission office at Robertsdale Central Annex (22251 Palmer Street) until 4:30 p.m. Tuesday and from 8 a.m. until 4:30 p.m. Wednesday or while they last.
Bring any help and shovels you will need. There is a limit of just 25 bags per person. Alabama's coastal counties are currently under a Tropical Storm Warning, a Storm Surge Warning for Mobile County and a High Rip Current and High Surf Warning.
Congressman Bradley Byrne said, "I just finished up briefings from Alabama EMA, FEMA, and the National Hurricane Center regarding #Zeta. We should not take this storm lightly and should start making preparations right away. After sundown Wednesday, I'd encourage everyone in Southwest Alabama to stay home and off the roads until sunrise Thursday. This storm will have impacts as far north as Montgomery, so those in Washington, Clarke, and Monroe counties will see tropical storm force winds and heavy rain. I'd encourage everyone to charge their phones and other necessary electronics. If you have an emergency during the storm, call 911 and do not try to drive."
Coastal Alabama is still in the process of recovering from Hurricane Sally which hit the state on Sept. 15.