Ron Crumpton to Run for Alabama Senate as Democrat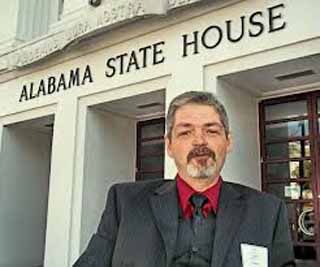 By Brandon Moseley
Alabama Political Reporter
Alabama Senate District 11 already has two Republicans vying from the district in 2014 and now it also has a Democrat. Medical Marijuana advocate Ron Crumpton has announced that he will be running as a Democrat in the heavily Republican district consisting of parts of St. Clair, Shelby, and Talladega Counties.
In a written statement, Crumpton (D) from Cropwell said, "After years as an activist, sitting and watching as our rights are ripped away, I have decided that the only way for me to change the government, is to do it from the inside. Though I have always considered myself a Republican, I can no longer consider myself a member of that party. I have always been a firm supporter of state's rights, and the belief that government works best when it is closest to the people, but when the party that used to keep big brother off your back became big brother, I fell out with the party. To reverse the words of another Ron, I did not leave the Republican Party… It left me! Democratic Party of Alabama. For that reason, when filling my paperwork with the Secretary of State, I listed that I would be pursuing the district 11 seat of the Alabama Senate as a Democrat."
Crumpton continued, "For too many years, our leaders have overlooked obvious avenues to create revenue because of the moral objections and financial interests of a limited number of Alabamians. Our state is going broke, but we continue to ignore the revenue potential of a state lottery. Many of our residents spend millions every year in Mississippi Casinos, but we continue to ignore ideas that would create a system of limited casino gambling in Alabama, and even though marijuana is safer than alcohol, safer than tobacco and safer than peanuts, we continue to arrest people for minor possession, clogging the prison system and feeding the criminal empires it creates as opposed to a sensible policy on marijuana that would produce hundreds of millions of dollars in tax revenue. It is time that we stop being stupid when it comes to creating revenue in this state. These programs would generate more revenue than is currently allotted to the state's general fund budget."
Crumpton said, "We have to address the problems in our education system, vilifying others and turning our backs on the school systems in trouble is not the answer. Many Alabama students do not have adequate supplies and are forced to attend schools that are falling apart, yet they are expected to perform as well as students with adequate supplies and adequate facilities; that is not a reasonable expectation. It is easy to blame the schools, blame the teachers or blame the parents, but none of that solves our problems."
Crumpton believes in legalizing gay marriage in the state of Alabama as well as marijuana and gambling. Crumpton wrote, "Marriage is a religious institution; the government has no right to prohibit churches from preforming marriages. While the government does not necessarily have to join LGBT couples in marriage or civil unions, in my opinion, they have no right to refuse to register or honor marriages of LGBT couples performed by the church without refusing to register and honor all marriages performed by the church, but that in itself would violate the same 1st amendment issue preventing the free exercise of religion…If someone believes that, the love of two people somehow diminishes the love they have for another then they need to evaluate their own relationship and not the relationship of others."
Crumpton also supports gun ownership rights. Ron Crumpton said, "The right to self-protection is supreme. Taking guns from law-abiding citizens benefits criminals and jeopardizes that right."
If Ron Crumpton wins the Democratic Party Primary, he will face the winner of the Alabama Republican Primary. Already Alabama State Senator Jerry Fielding from Sylacauga and state Representative Jim McClendon from Springville have announced that they are running for the seat currently held by Fielding. Sen. Fielding was elected in 2010 as a Democrat, but changed to the Republican Party in 2012 and will be running as a Republican in 2014.
Ron Crumpton has lobbied the state legislature for the legalization of marijuana throughout this legislative session and although State Representative Patricia Todd (D) from Birmingham has sponsor legislation allowing medical marijuana and decriminalizing marijuana possession none of that legislation has passed out of committee. Rep. Todd's efforts earned her the "Shroud Award" for the deadest legislation of the 2013 Alabama Legislative session.
Alabama revenues grew despite COVID pandemic, analysis shows
Tax revenue into the state's General Fund was 7 percent higher this year the Education Trust Fund brought in an additional $209 million in 2020 compared to 2019.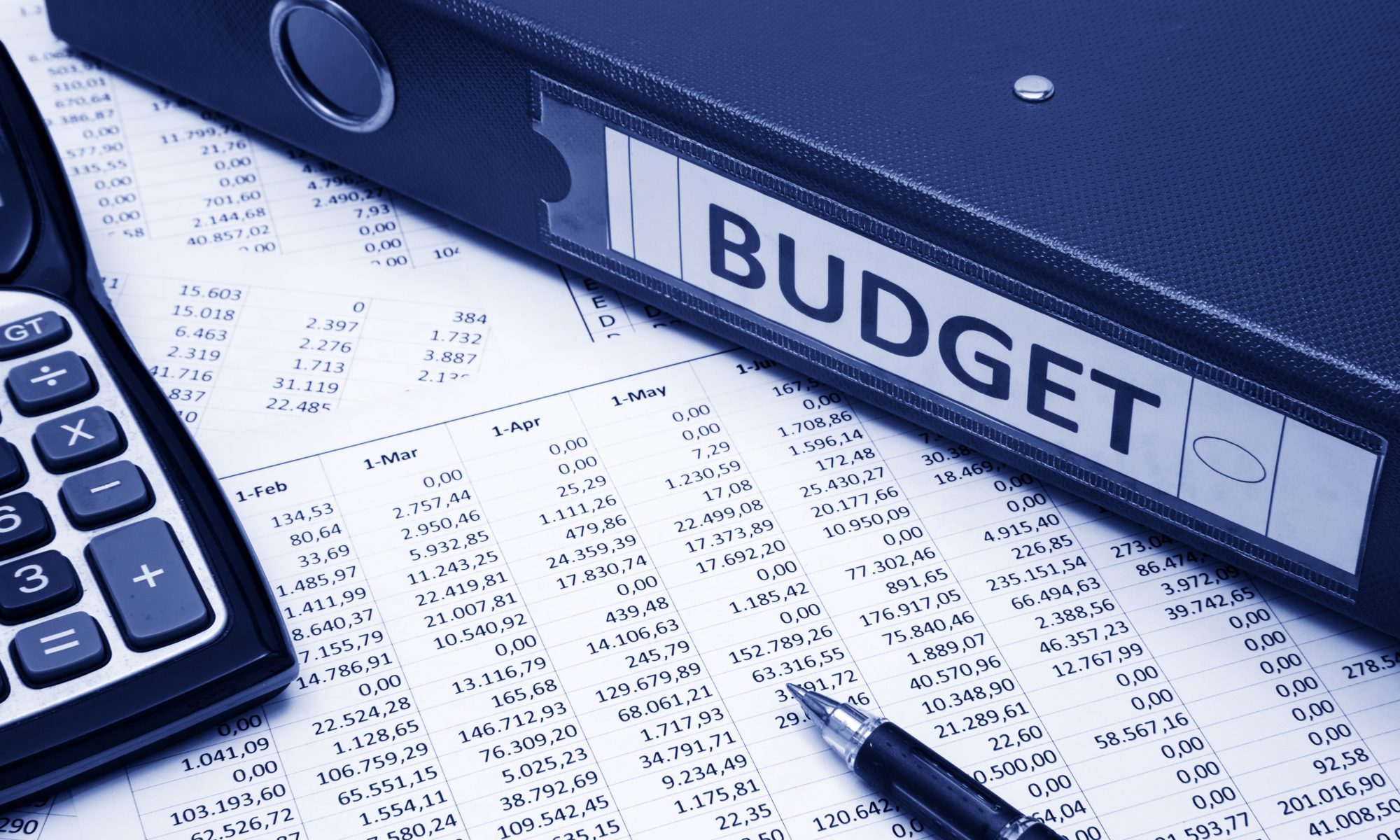 Alabama's strong economy going into the COVID-19 pandemic, and billions in federal aid to address the health and economic crisis, has helped the state's two largest budget funds to grow this year, according to a study released Thursday. 
According to an analysis by the Public Affairs Research Council of Alabama, tax revenue into the state's General Fund was 7 percent higher this year than it was in 2019, and Alabama's Education Trust Fund brought in an additional $209 million in 2020 compared to 2019. 
"According to Finance Department officials, Alabama ended 2020 with $330 million balance in the ETF and a $315 million balance in the General Fund," wrote PARCA's Tom Spencer in the report. "That was result both of revenues that exceeded the budgeted amounts and expenditures that were lower than what was appropriated."
The growth came despite the spike in unemployment that began in March and hasn't yet abated, and despite mandatory business closures in March and April and the restrictions still in place to protect against the spread of the coronavirus. 
The author of the report said the growth is due in part to the state's strong economy before the pandemic hit. Unemployment was at a historic low between October and March, and prior to the pandemic, income tax receipts were up approximately 7 percent over the same period in 2019. 
Additionally, $4.1 billion in federal COVID-19 aid has been committed to individuals and municipalities in Alabama, and consumer spending shifted but didn't stop, the author notes. 
The federal Paycheck Protection Program preserved payrolls, and unemployed workers received $600 per week in a supplement to unemployment insurance, which both helped prevent the state's tax revenue from taking a bigger hit. 
"Sales taxes dropped, then recovered and have been up and down in the months since. At the same time though, tax on internet purchases surged, offsetting the erosion in sales tax. Unlike some other states, Alabama's sales taxes apply to groceries and medicine and thus it tends to be more stable," Spencer wrote in the report. 
Several sectors of Alabama's economy have done well during the pandemic, including the state's Alcohol Beverage Control Board, which contributed an additional $17 million to the General Fund, an increase of 14 percent. 
But still other sectors suffered, including lodging tax. The tax on hotels and vacation rentals was down 15 percent for the year, and collected almost $9 million less for the General Fund.
"For the current fiscal year, FY 2021, Finance officials are relatively confident that revenues will more than cover the budgets. Lawmaker scaled back spending plans in light of the pandemic," Spencer wrote in the report. "As long as there aren't additional unforeseen shocks to the economic system, the Alabama economy should generate the revenue needed to make the budgets as adopted this spring."
If the state's economy were to take a larger hit, Spencer noted, the state still has rainy day funds for both funds. 
RESERVE FUND BALANCES
ETF Budget Stabilization Fund – $373,269,077

ETF Rainy Day Account – $465,421,670

GF Budget Stabilization Fund – $27,297,483

GF Budget Rainy Day Account – $232,939,781