Bentley In Paris to Promote Alabama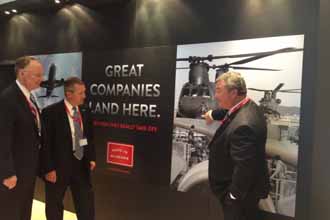 By Brandon Moseley
Alabama Political Reporter
Alabama Governor Robert Bentley (R), Alabama Commerce Secretary Greg Canfield (R), and team are at the Paris Air Show to promote the state of Alabama and recruit more jobs to the state. Gov. Bentley addressed almost 100 economic development officials and local elected officials at a breakfast at the Paris Marriott.
Governor Bentley said on Facebook, "As more companies choose to locate and expand in Alabama, more jobs are created for the people of Alabama. Aerospace is one of 11 industry sectors that we identified as having tremendous potential for growth. The purpose of our visit to Paris is to promote Alabama as a solid choice for companies looking to build and expand."
Bentley is promoting the state at the 50th Paris Air Show, a biannual aerospace and defense trade show attended by both companies and countries. Aerospace companies showcase their latest technology while talking business…including relocation and expansion plans.
Bentley said in an interview at www.madeinalabama.com that the state of, "Alabama has had tremendous success in transportation manufacturing and engineering. Some might think that began with the automotive industry – Mercedes, then Honda, then Hyundai. But in reality, it began with the development of NASA's Saturn V rocket in Huntsville in the early 1960s. Because of Alabama's history in aerospace, we have the expertise, the talent and the infrastructure companies need. So it's a natural growth sector for us, and it provides the kind of high-tech, high-paying jobs that we are working to recruit to our state."
Gov. Bentley said, "Without question, the Airbus facility opens up a new set of opportunities. We are very focused on building relationships with companies that could serve as Airbus suppliers and vendors. We want those companies to build their plants in Alabama and bring their job opportunities to Alabama. I want these companies to come to Alabama, not other states."
Bentley said that the construction of Airbus's newest assembly plant in Mobile reinforces the state's position as a leader in the aviation industry. Gov. Bentley said, "We have had a significant presence with Boeing's defense division for more than 50 years, and we already had major suppliers such as GKN and PPG on the ground. Now, we'll be producing commercial jets as well, which was really the only big piece missing from the puzzle."
Gov. Bentley said that he and Commerce Secretary Greg Canfield will be meeting with companies that already have operations in Alabama as well as several prospective projects. Gov. Bentley said, "We won't be sharing any details just yet on those prospects, but I can tell you that I'm meeting with companies such as Safran, which recently announced a new operation at Mobile's Brookley Aeroplex, UTC, which has a big operation in Baldwin County, Raytheon, GE, Boeing and, of course, Airbus. All of these companies are growing globally and represent potential new jobs for our state now and in the future."
Gov. Bentley said that he expected to walk away with deeper relationships with decision-makers who will be key to future announcements. Gov. Bentley said, "The purpose of our visit to Paris is to promote Alabama as a solid choice for companies looking to build and expand. We have the best workforce of any place in the country. We have a positive business climate. We offer the tools that companies need to succeed. As more companies choose to locate and expand in Alabama, more jobs are created for the people of Alabama."
Gov. Bentley said his top priority is creating jobs. "We are actively recruiting companies across the board."
Bentley was elected vowing not to take a salary until he got the state back to full employment.
Alabama sees record number of COVID-19 hospitalizations Monday
"What we can still control is Christmas," Dr. Don Williamson said. "We can still control what hospital beds are going to look like in January."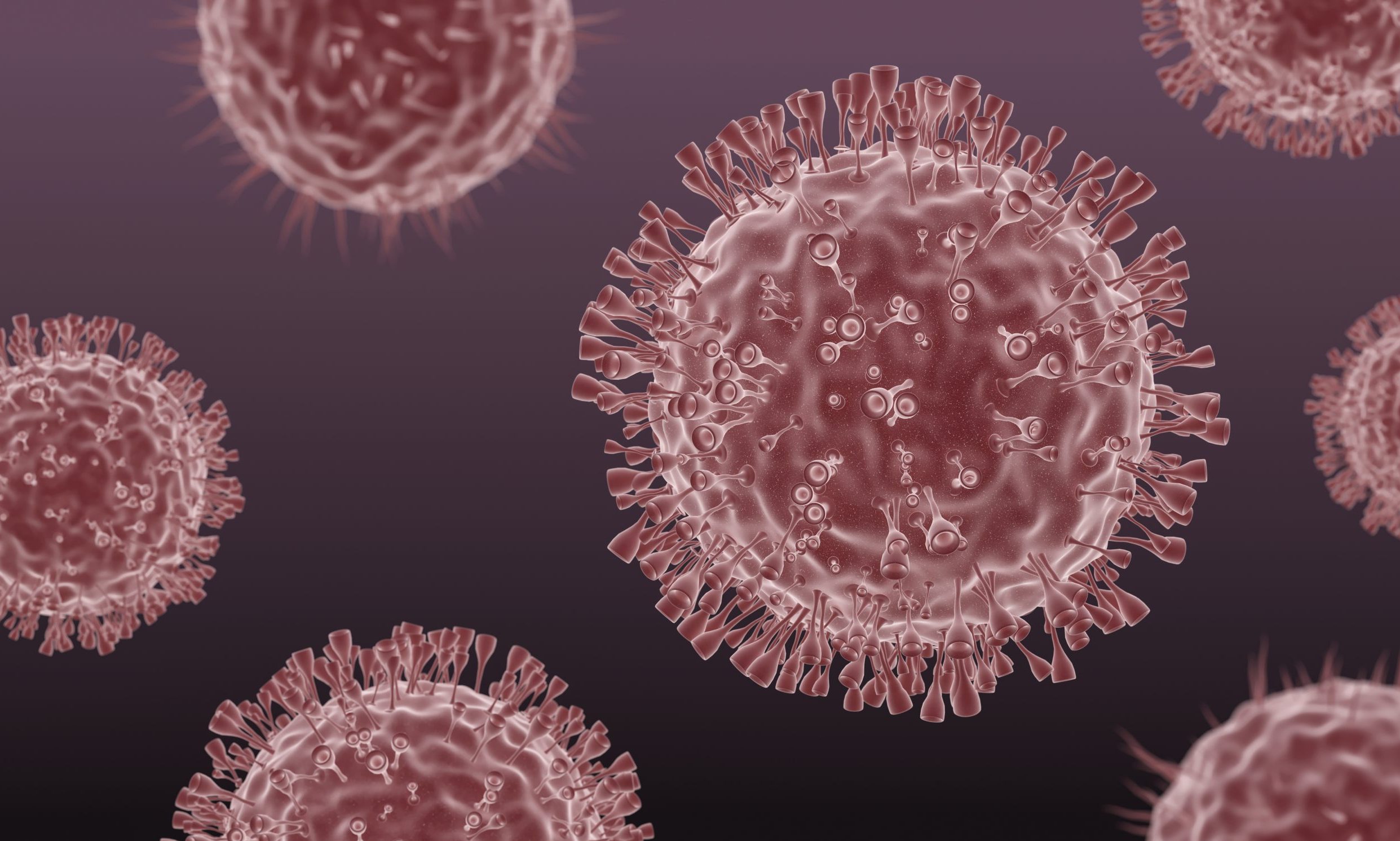 Alabama on Monday saw a new record with more people in hospitals with COVID-19 than ever before and a new record number of COVID-19 patients in intensive care units as public health experts worry about what is to come after Thanksgiving gatherings.
The Alabama Department of Public Health on Monday reported 1,717 hospitalizations statewide, breaking the previous record of 1,613 set on Aug. 6. The state's seven-day average of hospitalizations has increased each day for the last 41.
UAB Hospital on Monday had a record high 125 COVID-19 patients, breaking the previous record of 124 on Aug. 3. Huntsville Hospital had a record 264 COVID-19 patients Monday. Hospitals in Montgomery and Mobile are also seeing similar rising numbers but didn't break records Monday.
Approximately one in five adults in general medicine beds in Alabama hospitals Monday were COVID-19 patients, said Dr. Don Williamson, president of the Alabama Hospital Association and former Alabama state health officer.
The state had a record high 491 COVID-19 patients in intensive care units Monday, and 244 coronavirus patients were admitted to hospitals Sunday, which was the highest number in several months, he said.
Williamson said that 11 percent of the state's intensive care beds were available. It was the first time since Aug. 16 that fewer than 200 ICU beds were free, he said.
"It's not the ICU beds I'm worried about," Williamson said. "The overall trend is worse than I imagined it would be, with no impact [yet] from Thanksgiving."
Williamson noted that Alabama's seven-day average of hospitalizations increased by 217 from a week ago.
"That's what I'm worried about," Williamson said, adding that hospitals across the state Monday were either at their record highs in hospitalizations or very close to them. He also expressed concern over Alabama's continued rise in new cases, a sign of unabated community spread and a harbinger of even more hospitalizations and deaths to come.
The state added 2,295 new cases Monday and has averaged 2,206 new cases each day for the last week, which is a 67 percent increase from a month ago.
The increasing case counts aren't attributed to more testing. Alabama reported an increase of just 4,634 tests Monday, and the seven-day average of tests reported per day is up only 4 percent over the last month. This comes as the positivity rate over the last week was a record-high of 30 percent. Public health experts say that rate needs to be at or below 5 percent or there isn't enough testing and cases are going undetected.
Williamson said staffing problems continue to be a major concern at hospitals statewide. Medical staff are contracting COVID-19 largely from their own communities and not while at work, Williamson has said recently, which is reducing the number of available workers. Fatigue is also impacting staffing levels.
"We are beginning that conversation about what do things have to look like going forward on staffing with an increase of say another 20 percent in hospitalization. What is it you're doing now that you don't do? How do you free up additional staff?" Williamson said.
There will also be conversations about looking for help from the federal government, Williamson said, noting that the U.S. Department of Defense sent medical personnel to El Paso, Texas, to help with overburdened hospitals there.
But Alabama's growing COVID-19 crisis isn't just an Alabama problem, Williamson said. The problem is nationwide, and Alabama will have to wait in line along with other states in requesting federal resources.
There has been discussion of opening up medical facilities outside of hospitals, such as the tent hospitals that have popped up in places hard-hit by coronavirus, but the staffing problem is paramount, Williamson said. Without people to work them, more beds are useless, and hospitals can and have found ways to increase bed space for coronavirus patients, he said.
There's nothing that can be done to reverse whatever bad outcomes may result from Thanksgiving gatherings, Williamson said, and he expects that by the end of this week, the state's case count will begin increasing even more, and by mid-December, the state should begin to see the impact of Thanksgiving on hospitalizations.
"What we can still control is Christmas," Williamson said. "We can still control what hospital beds are going to look like in January."