Fincher Announces Campaign For Congress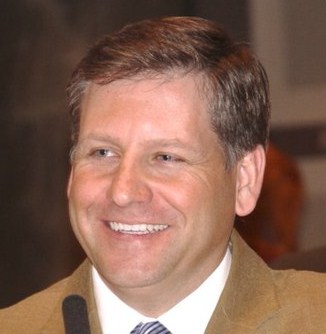 By Brandon Moseley
Alabama Political Reporter
MONTGOMERY—Alabama State Representative Chad Fincher (R) from Semmes announced formally on Wednesday that he is running to represent the First Congressional District of Alabama in the United States Congress. The conservative Republican cited his conservative voting record and his stance against the Alabama Education Association as reasons that voters should support his candidacy.
On Facebook state representative Fincher said, "The campaign's officially off and running! Moments ago, I officially announced my candidacy in Congressional District One's special election."
Fincher in his YouTube announcement said, "Hi I am Chad Fincher, and today I am asking your support as I seek to become your next Congressman. Over the years a lot of politicians have talked like conservatives when they ran for Congress but unfortunately Have not done enough to stop the out of control spending and repeal the liberal policies of the Obama Administration."
Rep. Fincher said, "I ask you to support me for congress because I am the only candidate in this race who has proven he can stand up to the liberal interest groups. Consider my across the board conservative record on both fiscal and social issues. Consider that I stood up to the biggest special interest in Alabama, the Alabama Education Association and through their fire I took a stand for children who have been trapped in failing schools with no options and no hope by giving their parents choices and control of their childrens future."
Rep. Fincher said, "I will represent you my constituents not groups like the AEA that throw millions of dollars into elections You elected me as your state legislator not because I had big donors paid to run fancy expensive TV commercials but because my volunteers and I have shaken thousands of hands and knocked on hundreds of doors listening to your many concerns."
Fincher said that he is a small business owner, a husband, a father, and was raised in South Alabama. Rep. Fincher credited his parents for instilled in him conservative principles and a love for country:
"Most important they taught me when you are blessed to live in the greatest country in the world service is not an option it is a responsibility."
Representative Fincher warned, "The challenges we face from Washington are much greater than what we have ever faced from Montgomery They believe that bureaucrats know more than parents about what their children are taught and they are threatening our families with high taxes and a liberal social agenda. That's why I am asking for your support."
Rep. Fincher is best known for his support for and sponsorship of the Alabama Accountability Act. The legislation allows students in the worst six percent of Alabama Public Schools to ask for a transfer to a non-failing school or even a private school and gives parents a $3500 tax credit to help pay for them to leave their failing school.
The AEA and public education groups opposed the bill. It also allows Alabama schools to ask for flexibility from restrictive state laws if the local school board believes that flexibility will help improve school performance.
Fincher joins a crowded field that includes columnist Quinn Hillyer, former state Senator Bradley Byrne, lawyer and former Roy Moore aide Dean Young, Rep. Randy Davis, and others. Democrats are trying to recruit retiring U.S. Surgeon General Regina Benjamin to run for the seat that has been in Republican hands for decades.
The First Congressional District will be vacated by incumbent Jo Bonner (R) from Mobile in August when he steps down to accept a position with the University of Alabama. A special election to fill the vacancy will be held in the fall.
Birmingham approves $1.3 million contract for real-time crime center technology
Woodfin repeated that facial recognition capabilities will not be used in accordance with the contract.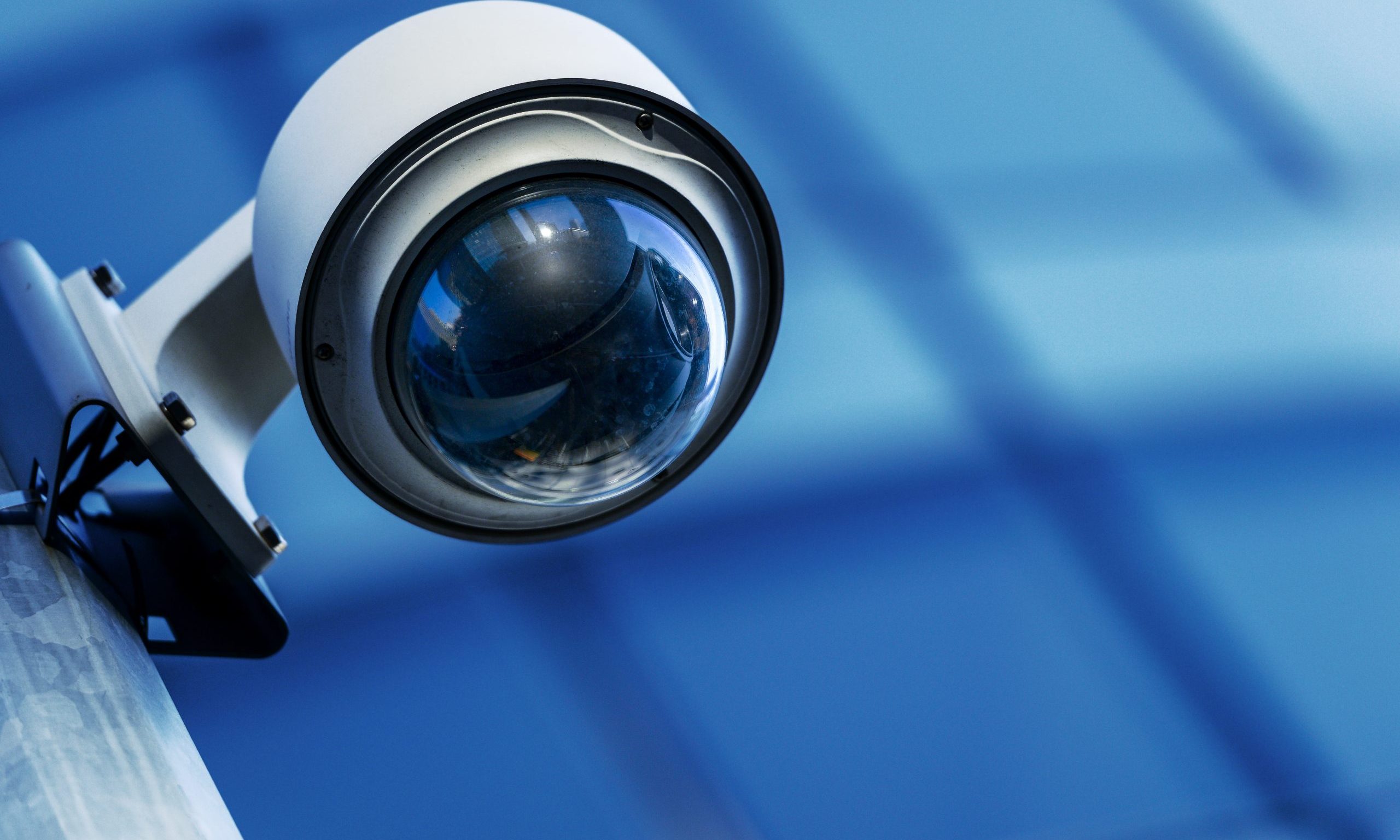 The Birmingham City Council approved a five-year, $1.3 million contract with Motorola this week to provide new technology for the police department's real-time crime center amid unease and public concern over the potential use of facial recognition software within the new systems.
Mayor Randall Woodfin insisted in his remarks made before the council that the new technology is meant to integrate existing hardware and technology inside the real-time crime center. "You're not buying any additional new equipment," he said, "You're buying something to integrate all those systems."
The software suite includes Motorola Solutions's CommandCentral Aware, a system that aggregates video, image and other data information into one interface, and BriefCam, a "video synopsis" system that will further integrate and analyze information from Birmingham's ShotSpotter systems, public cameras and police body cameras.
Briefcam offers facial recognition capabilities, which was the main concern of community members speaking before the council, and the risk that use of the technology could disproportionately affect Black people. Facial recognition technology has a record of racial bias and misidentifies Black people at rates five to 10 times higher than white people.
"Despite assurances that there will not be facial recognition implemented at this phase that does not prevent it from being implemented in the future," said Joseph Baker, Founder of I Believe in Birmingham and one of the Birmingham residents voicing concern on the proposal. "I believe that this software, if fully implemented, can easily lead to violations of unreasonable searches."
Another resident who spoke against the resolution was Byron Lagrone, director of engineering at medical software solutions company Abel Healthcare Enterprises. Lagrone pointed to IBM and Amazon as examples of companies that have halted or abandoned facial recognition and object tracking software altogether over racial bias concerns.
"The prevailing attitude, among technical people is this technology is not effective, and it causes high amounts of harm for next to no gain," Lagrone said.
Woodfin repeated that facial recognition capabilities will not be used in accordance with the contract.
"It's explicit in this contract that facial recognition will not be used," Woodfin said, "[If] facial recognition wants to be used in the future of this city. It would have to be approved by this body. … The mayor's office or the police department doesn't have unilateral power to use facial recognition. That is not part of what our contractual relationship is with Motorola."
Woodfin also clarified that the total $1.3 million price of the contract will not be paid as a lump sum but spread out over the five-year commitment.
The city council voted 8 to 1 to approve the contract, with District 8 Councilman Steven Hoyt speaking in favor of the use of facial recognition capabilities.
"You can't say, 'I'm going to build a house but I'm not going to use the restroom,'" Hoyt said. "If it's in the house, you're going to use the restroom. … If it has the capability of facial recognition, guess what's going to happen? You're going to use it. I'm going to vote for it because I know we've got to have every tool we can garner to fight crime, because it's out of hand."
Hoyt also suggested a review of the information collected by the new system apparatus.
"I do think, for the public's sake, we need to have some way we review that and see how it's being used," Hoyt said. "We need that to go along with this."
District 3 Councilwoman Valerie A. Abbott — who said she was the victim of a burglary the day before the vote — echoed the mayor's insistence that the facial recognition capabilities would not be deployed unless authorized by the city council, reading a letter from Motorola stating "in order to enable facial recognition, Motorola will require an addendum or change order to the contract," which would have to come before a public meeting of the city council.
"I too would not want facial recognition," Abbot said, "I'm voting in favor of this because the majority of my constituents are telling me they want more and better policing, capture of criminals, prevention of crime."
District 5 Councilman Darrell O'Quinn was the lone no vote among the near-unanimous city council, stating that he had "some reservations about how we're doing this and will vote my conscience." 
Later, O'Quinn was quoted in BirminghamWatch, saying his vote reflected his concerns about "taking on a new debt obligation in the midst of a projected $63 million shortfall in revenue."