John Merrill seeks Secretary of State seat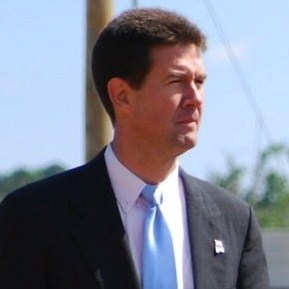 By Beth Clayton
Alabama Political Reporter
MONTGOMERY–Representative John Merrill (R-Tuscaloosa) plans to run to replace Beth Chapman as Secretary of State in 2014.
Merrill filed electronically to appoint his principle campaign committee on June 17, listing himself as the sole member of his campaign committee.
Merrill said that he is concerned about who will replace Chapman, and that this position is one that he has thought of for a while.
"I don't know if the person that will follow her will have the same character and integrity she possesses and I want to make sure they care as much about the job and the people as she does," Merrill said.
The Secretary of State position got Merrill's attention when he was 14.
"Back in 1978, when my daddy was the probate judge for Cleburne County, we used to have these old fashioned political gatherings where people would come to the courthouse when they were running for office," Merrill said.
He recalled having dinner on the ground and listening to political speeches from flat-bed trucks in late July and early August when Governor Fob James was running for the first time.
"There was a nice-looking, well-spoken young man whom I'd never seen before," Merrill said.
His father explained the man was running for Secretary of State.
A young Merrill asked his dad about the position, and his father told him about the job.
"That sounds like something I would like to do," Merrill said.
Merrill watched the election that year, then continued to watch the seat when Glen Browder was elected the next term.
"When I tell you I've been watching this for a long time…it's very important to me," Merrill said.
Now, Merrill is ready to be added to the list of Alabama Secretaries of State.
"Things are going well. We've been to 35 counties," Merrill said. "The reception has been tremendous."
Merrill said his platform for Secretary of State will be similar to the one from his House campaign: improving education and the economy, creating conditions favorable for economic development, reforming ethics standards and increasing accountability and transparency in government.
Merrill says the new changes to the campaign finance laws are "outstanding."
"The more transparency we can have the better off we are as a citizenry overall," Merrill said. "I think it important to provide as much opportunity for our people to have access to as much information as they want."
Merrill said that there are three issues that are "very important" to him moving forward.
First, Merrill wants to "preserve the integrity of our election process" by investigating instances of corruption and illegal activity and prosecuting the guilty.
"One person, one vote is the most precious right we have as citizens of Alabama and the USA," Merrill said.
Second, Merrill wants to focus on economic development to ensure that we can bring businesses to Alabama and start new businesses here to create jobs.
Lastly, Merrill wants to reform the international adoption process to make sure that the case workers are personally invested in the process.
Currently, Merrill is the only candidate who has declared for this seat.
"If someone chooses to run then I would just ask the people of the state to compare the records, enthusiasm, energy, investment being made by the candidates in the race," Merrill said.
"Ask them to evaluate who they think would do the best job of leading Alabama forward in this position, in this very, very constitutional office," he added.
Alabama women to Ivey: Support fair processes
Last week, Ivey co-authored a letter of support for Barrett and released it to media outlets.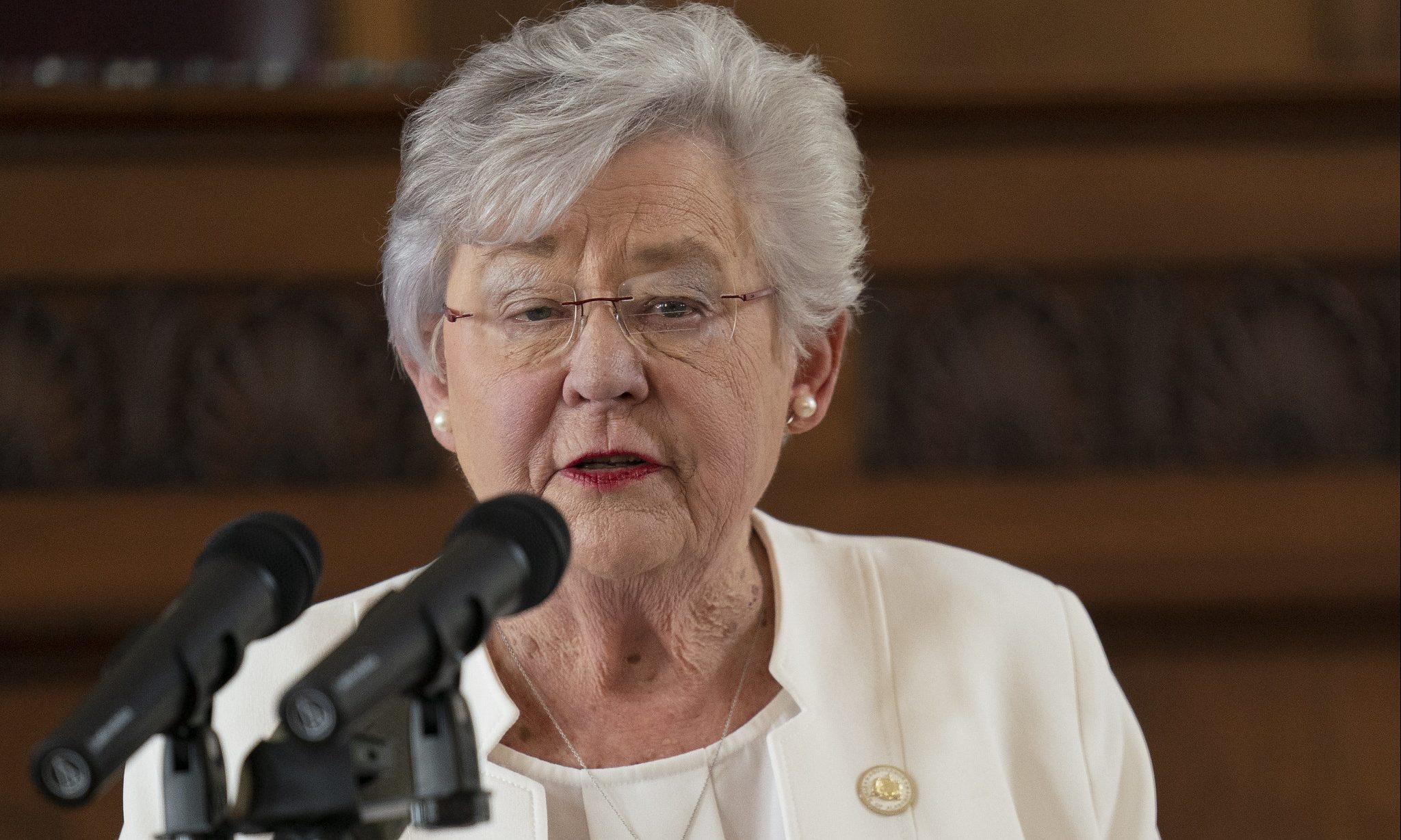 A letter signed by a bipartisan group of about a thousand Alabama women takes issue with Gov. Kay Ivey's recent support of Republican Supreme Court nominee Amy Coney Barrett, and it encourages Ivey and other state officials to instead support fair processes.
Last week, Ivey co-authored a letter of support for Barrett and released it to media outlets. In response, the letter from Alabama women calls the process to nominate Barrett, which is occurring after more than 50 million votes have been cast and in a Senate that is predicted to change from Republican to Democratic control, unfair and "anti-democratic."
The letter, which doesn't criticize Ivey or request that she rescind her endorsement of Barrett, asks instead that Ivey and other state leaders honor women by implementing and following fair processes that provide women with equal opportunities.
The full letter is below:
Dear Governor Ivey,
We are a group of women. We are current and future mothers, grandmothers, caregivers, leaders and champions of all citizens of our great state. We are moderates, progressives and conservatives. When we agree with our leaders, we say so, as we have in your support for education, workforce development, and sensible mask policies.  
We also speak up when we do not agree. Thus, we want to respond to your letter in support of Amy Coney Barrett because it does not represent our views. 
Like you and Judge Barrett's father, we want to tell all young girls that they can do anything their male counterparts can do and they can be anything and everything they want to be. We want it to be a truth, not just a signal "that the most qualified individual will get the job".  In addition to those things, we want them to know and believe that the process will be fair, because no matter the job, the process should be fair. And our children and young people (boys or girls) should be able to trust that democracy works and can be counted on. How can we assure them when this process has been so rushed and undemocratic?
We are women who oppose Judge Barrett's confirmation, because confirming her at this time, when 50 million Americans have already cast their votes, is anti-democratic. Regardless of what ways she does or does not think or talk like us, what matters is that a confirmation should not take place after the election is underway. 
We do not expect you to rescind your support of Judge Barrett. However, we urge you and the other women leaders who have advanced to top positions in our government to stand with us in asking for a fair process that takes place after the election. A process that helps us to believe that our voices and our votes matter because the American people should have the right to choose who nominates the next Supreme Court Justice.
Respectfully, 
Emily Hess Levine
Lindsey Chitwood
Megan Cheek
Kira Fonteneau
Ronne M. Hess
Cindi Cassis Branham
Anna Brantley Fry
Joellyn M. Beckham
Kristen Berthiaume
Alexandra Ruthann Bullock McElroy
The letter is signed by more than 800 women. The full list of signatures was sent to APR with the letter. We have chosen to list only the first 10 for the sake of brevity.