Roby Co-Sponsored Education Bill Passed Out of Committee
By Brandon Moseley
Alabama Political Reporter
WASHINGTON, D.C.— Congresswoman Martha Roby (R) from Montgomery announced in a written statement that the House Committee on Education and the Workforce passed legislation designed to reduce the federal footprint in K-12 education.
H.R. 5, The Student Success Act was cosponsored by Representative Roby.
Rep. Roby said, "We need excellent teachers in every classroom and inspired administrators in every school. But even the most gifted educators can be hamstrung by unrealistic federal mandates and bureaucratic red tape. This top-down, Washington-knows-best approach to education isn't working. It's time to get Washington out of the way and return control over education policy to state and local leaders."
Congresswoman Roby said, "I was proud to vote to advance the Student Success Act and get one step closer to passing this important legislation.
Chairman John Kline (R-MN) and Rep. Todd Rokita (R-IN) have shown great leadership and discernment in crafting legislation that truly reflects the needs of our students, teachers and parents."
Rep. Roby is also the sponsor of the standalone legislation, the Defending State Authority Over Education Act which would reduce the coercive influence of the U.S. Department of Education, which uses grants to coerce school boards to adopt federal mandates. That legislation was endorsed by leaders across Alabama. H.R. 5 incorporates the legislative language from Roby's bill within Section 467.
In addition to the Roby reforms the Student Success Act of 2013 also:
Repeals the Adequate Yearly Progress (AYP) from the No Child Left Behind Act of 2001 and replaces it with state-determined accountability systems giving authority for measuring student performance back to states and local school districts.
Consolidates existing federal K-12 education programs into a new Local Academic Flexible Grant and repeals the federal "Highly Qualified Teacher" requirements turning over teacher evaluation to the states and local school districts while creating funding flexibility.
The Student Success Act of 2013 is sponsored by Chairman John Kline (R) from Minnesota. Roby in her press release says that she expects this legislation to be voted on by the whole House this summer. If passed this legislation goes to the U.S. Senate.
Many people in Alabama including Governor Robert Bentley (R) and the Alabama Republican Executive Committee oppose the federalization of education as represented by the Common Core Standards.
Congresswoman Martha Roby represents Alabama's Second Congressional District.
Trump Truck and boat parades this weekend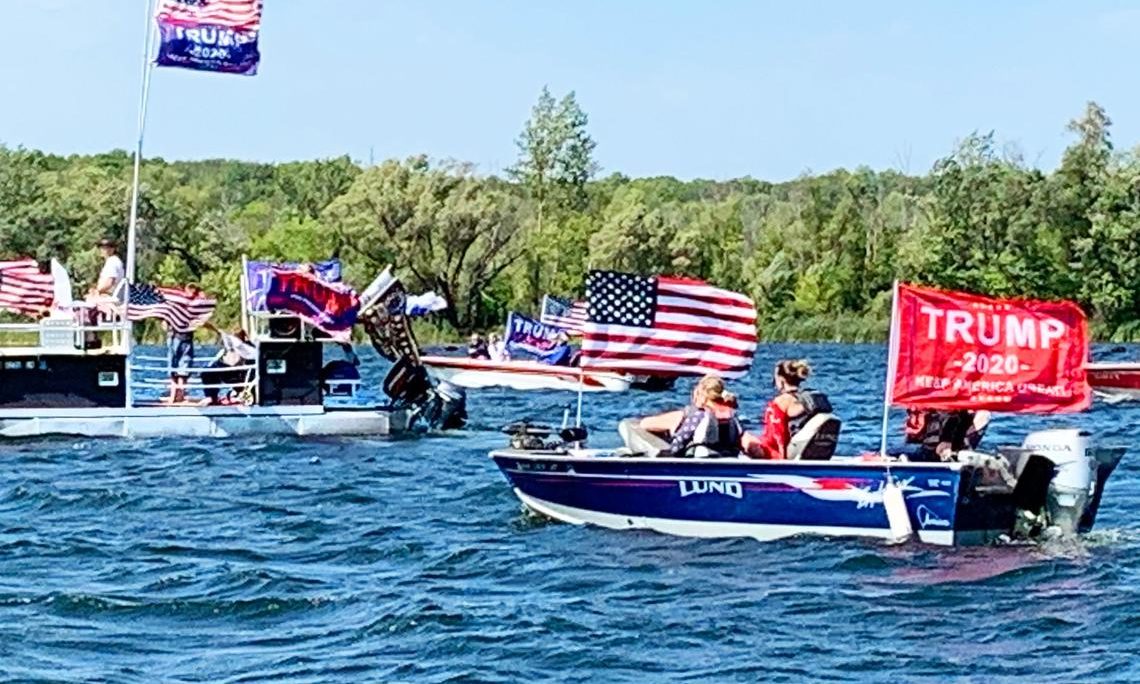 As Election Day draws near, Alabama Republicans are excited about promoting the re-election of Donald J. Trump as President and the election of Tommy Tuberville for U.S. Senate. This weekend two pro-President Trump events are happening in the state. There will be a truck parade from Ashland to Phenix City on Saturday sponsored by the Clay County Republican Party, while there will also be a boat parade on Wilson Lake in the Shoals sponsored by the Colbert County Republican Party on Sunday.
The pickup trucks will assemble at the Ashland Industrial Park in Clay County, 8240 Hwy 9, Ashland. There is a pre-departure rally at 10:00 a.m. central standard time. The trucks will depart at 11:00 a.m. and then proceed on a parade route that will take them into the bitterly contested swing state of Georgia. The Trump Pickup Parade will wind through east Alabama and West Georgia traveling through LaGrange and Columbus before concluding near the Alabama/Georgia line in Phenix City, 332 Woodland Drive, Phenix City at approximately 2:00 p.m. central time. Speakers will begin at 3:00. Trump flags will be on sale at the event.
The Phenix Motorsports Park will be hosting what sponsor hope could possibly the world's largest Pickup Tuck parade in U.S. history that is routing over 50 mile through Georgia in effort to "pickup" President Trump's numbers in GA.
A number dignitaries have been invited to address the Phenix City rally, including Coach Tuberville. Former State Sen. Shadrack McGill, Trump Victory Finance Committee member former State Rep. Perry O. Hooper Jr., and Paul Wellborn, the President and CEO of the largest Family owned Kitchen Cabinet manufacture in the USA are among the featured speakers who have committed to speak at the event.
Entertainment will be provided by: Charity Bowden, an up and coming country music singer who was the runner up on "The Voice". Charity will sing 'I am Proud to be an American' as well as songs from her Voice performances. The McGill Girls will also perform. The three beautiful and talented sisters will be singing patriotic songs in three part harmony. Geoff Carlisle, a professional DJ will be keeping the crowd pumped with music and entertainment.
Following the speakers and the entertainment there will Trump truck-vs- Joe Bidden truck races down the drag strip for the finale.
The Northwest Alabama boat parade will be on Sunday. The boats will gather at 2:00 p.m. near Turtle Point and then the flotilla will parade around the open waters of Wilson Lake til 3_00 p.m.. There will be a contest for best decorated Trump boats.
Trump supporters have held a number of large boat parades across the state to show their support for the re-election of Pres. Trump.
Boat parade sponsors say that this parade will be: pro-American, pro-law enforcement, pro-military.