Opportunity to Reform Lost in Farm Bill Defeat
By Congressman Jo Bonner
Seventeen years ago a Republican Congress devoted to reining in government waste and a Democrat president more comfortable with growing bureaucracy found a way to pass a landmark welfare reform law. It was the right thing to do and both sides claimed victory. Sadly, another historic opportunity for badly-needed reform slipped through the hands of Congress last week with the defeat of the Farm bill.
In 1996, Washington looked a lot like it does today. Congress and the White House were starkly divided down partisan lines and political disagreements were sometimes dramatic. An inability to reach agreement over budget cuts forced government shutdowns that furloughed many federal workers. Amidst this ideological gulf lawmakers were still able to craft a major bill to reform the nation's poorly-administered and much abused welfare system to make it more effective and accountable.
A year after welfare reform was approved by Congress and signed into law by President Clinton, the reviews were clear. After twelve months of allowing states the power and resources to begin moving people into self-sufficiency, the percentage of people on welfare fell to its lowest level since 1970.
The success of Welfare Reform was not lost on House lawmakers who set out to reform another abused federal assistance program, the Supplemental Nutrition Assistance Program (SNAP). SNAP, also known as "food stamps", is intended to provide supplemental food assistance to low income families. In recent years, SNAP has experienced both significant growth and abuse. Enrollment in the $75 billion federal food safety net program is at a record high of 46 million, partly because of the recession. Growing food stamp fraud is a major concern of the U.S. Department of Agriculture, which administers SNAP. The USDA estimates that food stamp fraud costs the government at least $750 million a year.
Last week the House offered an opportunity to reform food stamps through the new Farm bill, the Federal Agriculture Reform and Risk Management Act of 2013. The Farm bill hits abuse in food stamps head on by reinstating income and asset tests for food stamp eligibility; ending USDA bonus awards that effectively encourage states to increase food stamp rolls; ensuring illegal immigrants, lottery winners, traditional college students and the deceased do not receive benefits; and, by prohibiting the federal government from advertising food stamp benefits in foreign countries. These reforms and others in the new Farm bill were estimated to save over $20 billion in the SNAP program.
Going beyond efforts to end glaring waste and abuse of food stamps, the House Farm bill would have also reformed federal farm policy to achieve greater efficiency and taxpayer savings. For example, direct payments to farmers would be eliminated in favor of more planting flexibility. More than 100 duplicative and overlapping USDA programs would have been consolidated or eliminated. The reforms offered in the Farm bill could have saved taxpayers $40 billion, including $6 billion in reduced USDA spending through the sequester.
Unfortunately, this common sense reform bill failed to pass the full House last Thursday as many lawmakers resisted its calls for increased accountability over scarce tax dollars. This was a lost opportunity to once again do the right thing.
Opinion | Changing lanes on the Alabama Workforce Superhighway
As we come out of the pandemic we have a new view of the world and with our innovative hats on, we now look at workforce issues through a new and different lens.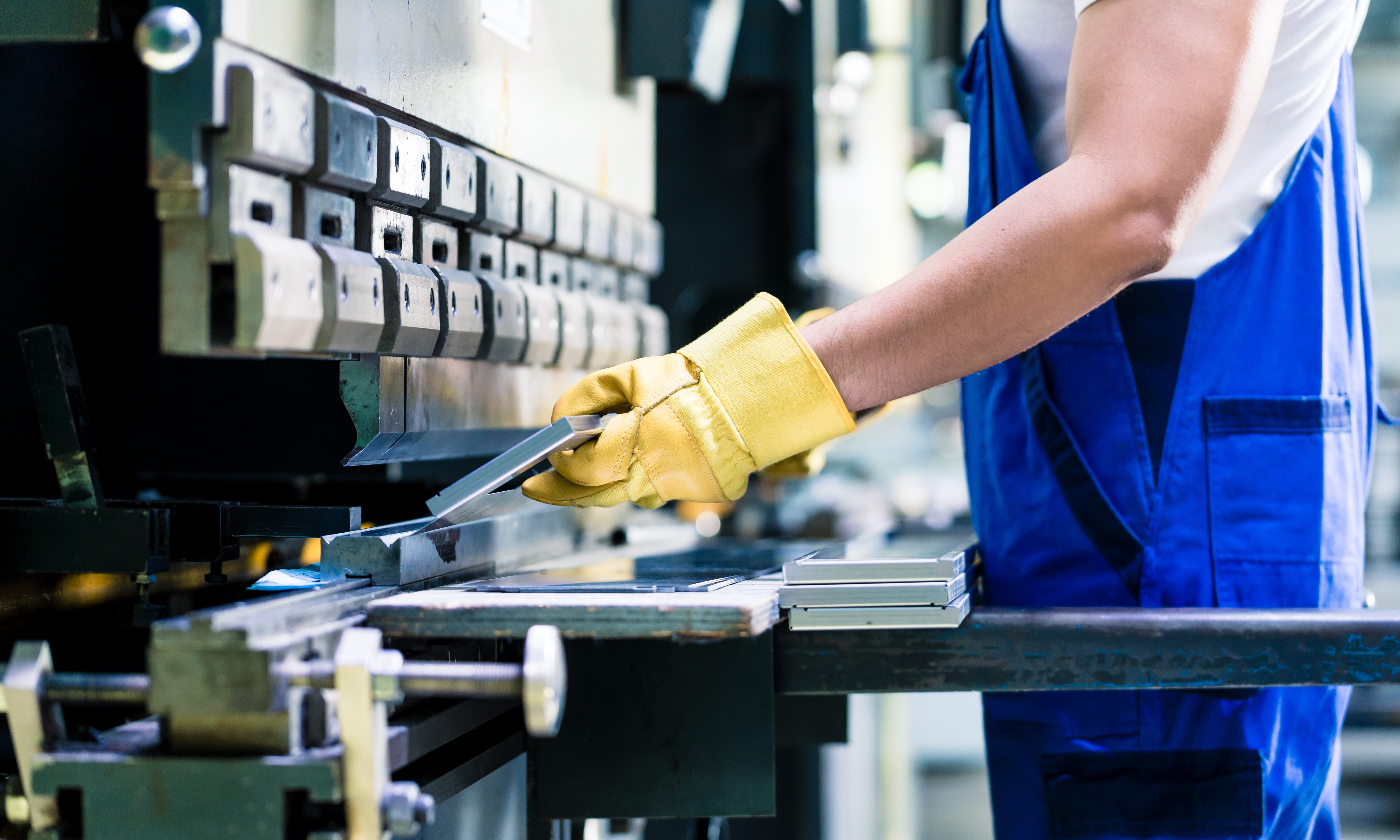 Hello friends and welcome back to the Alabama Workforce Superhighway! Our last stop was the AlabamaWorks Virtual Workforce Conference in September. The conference gave us a lot to think about on the drive ahead. It was great to be among workforce professionals again to share and discuss where we are as a state and, just from a mental perspective, I needed it!
We have so many opportunities staring us in the face that we did not have pre-COVID. The work we have all been doing is more important now than ever before. Did our previous challenges go away due to COVID? Absolutely not!
Our workforce issues may have been "timed out," or perhaps they were on a break, but those issues continue to be our challenges. So, not only should we remain focused on our Success Plus goal of adding 500,000 workers in our workforce with credentials of value by 2025, we must also help our companies get back to work and work with their current and future employees.
We need to make sure they are technically ready for the impending automated world and assist them with all the tech-savvy tools that are being developed as part of Industry 4.0 and the ever developing "Smart Factory" concepts.
Alabama is rapidly moving in this direction, and we must have the workforce to meet the demands. This is one of the foundations for Gov. Kay Ivey's Success Plus plan. In almost every speech and presentation Ivey delivers, she mentions how absolutely critical our workforce is and that they must be ready for the work we are recruiting into Alabama.
To say 2020 has been strange, would be a colossal understatement and it keeps on giving! 2020 started as a typical year when many were planning and working with high hopes for a productive legislative session, school year or university semester, or simply hoping for a beautiful spring. Little did we know COVID-19 would turn us all inside out and literally stop the world in its tracks.
But, not in Alabama. Yes, it was a kick in the gut and our hearts go out to the many who have suffered or lost loved ones due to the pandemic. But as Alabama usually does, we are fighting back. With good solid leadership by Ivey, an extraordinary Governor's Office staff, a host of very smart cabinet officers and their respective department staffs, and most importantly, some very focused business leaders making good and sound business decisions, we are leading the nation in many aspects of our recovery.
In addition, as we come out of the pandemic we have a new view of the world and with our innovative hats on, we now look at workforce issues through a new and different lens. Yes, the drivers on the Alabama Workforce Superhighway are focused and determined with many great examples of courageous initiatives to assist our customers, overcome the issues and not only get back to pre-COVID productivity, but be even stronger.
So, what new opportunities has 2020 brought us when it comes to our workforce? Although the pandemic has brought many challenges it has also given us access to many people we did not have access to before. Who are these people? There are thousands who lost jobs that were vulnerable to the pandemic. Retail employees, hospitality and restaurant workers who in some cases were working two and three jobs to make ends meet, now have an opportunity to be trained for a less vulnerable job. Alabama has many jobs available as the world wakes back up. We NEED these people and our Alabama Workforce Stabilization Program is laser focused on these folks.
In the recent AlabamaWorks Virtual Workforce Conference we discussed the need for flexibility in order to adapt to change. To be successful in this "new normal" we must prepare our workforce by:
Creating new digital models for education and training

Upskilling (expand capabilities)

Re-skilling (acquire a new or improved skill)

Strengthening and enforcing safety measures

Reinforcing partnerships and pooling resources

Focusing on higher wage jobs
Yes, the world has changed, but we in Alabama were already moving in the right direction.
There are many people to thank for our progress and to name just a few: Governor Ivey and her staff set us on a course to meet those needs with the "Strong Start, Strong Finish" education initiative and gave us a strategy for success through the Success Plus plan. Lt. Governor Will Ainsworth, his staff and the Senate Leadership are very engaged as is the House Leadership with Speaker Mac McCutcheon, budget chairs and other many strong Representatives and Senators across the state. They get it!
Yes, we got this! But, we are nowhere near done and as you already know this work can never stop. To borrow some words from a great song, "we can check out anytime, but we can never leave." We can want to exit the highway, but we can never stop our drive on the Alabama Workforce Superhighway!