DOMA decision leads to challenge of Alabama law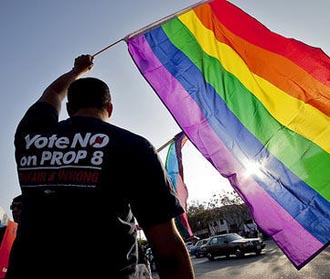 By Beth Clayton
Alabama Political Reporter
MONTGOMERY—Wednesday, the US Supreme Court announced a 5-4 decision to overturn the Defense of Marriage Act (DOMA), which federally defined marriage as between a man and a woman.
This decision means that all federal benefits of marriage afforded to opposite-sex couples will now be granted to same-sex couples who are legally married in the United States. Currently, 13 states and Washington, D.C. have legal same-sex marriage.
In addition to the decision on DOMA, the Supreme Court also ruled in a 5-4 decision that Proposition 8 in California is unconstitutional.
Proposition 8 was a ballot initiative that passed in 2008 that stated "only marriage between a man and a woman is valid or recognized in California." The California Supreme Court ruled that legislative or referendum efforts "may not be used to preclude same-sex couples from marrying."
Currently, Alabama is one of 27 states that ban same-sex marriage by both a Constitutional amendment and state law. In total, 35 states ban same-sex marriage in some capacity.
Representative Patricia Todd (D-Birmingham) says that today's Supreme Court rulings have motivated her to take Alabama's same-sex marriage ban to court.
"It's got to be in the courts. We are not known for legislative acts on civil rights until the federal courts mandate we do something, so this has got to be a court decision," Todd said.
"I believe the law is totally constitutional," said Alabama Attorney General Luther Strange. "And so, if it is litigated, we'll be there to defend it."
The ruling today did not clarify whether states would have to recognize marriages performed by other states with full faith and credit, as Article IV of the Constitution might suggest.
Strange said he believes this issue is still up to the states, and Alabama has defined marriage as between a man and a woman.
"It's a constitutional amendment. Voters overwhelmingly passed it. That will remain in effect and I don't expect it to be any big change for our state" said Strange.
Todd is the first and only openly gay elected official in Alabama. She and her partner, Jennifer Clarke, plan to get married this September in Massachusetts. They are calling on other same-sex couples in Alabama to join their lawsuit to potentially turn it into a class-action suit.
Of the 13 states with legal same-sex marriage, four passed by court decision (California, Connecticut, Iowa and Massachusetts), 6 by legislative measures (Delaware, Minnesota, New Hampshire, New York, Rhode Island and Vermont) and three by popular vote in 2012 (Maine, Maryland and Washington).
Trump Truck and boat parades this weekend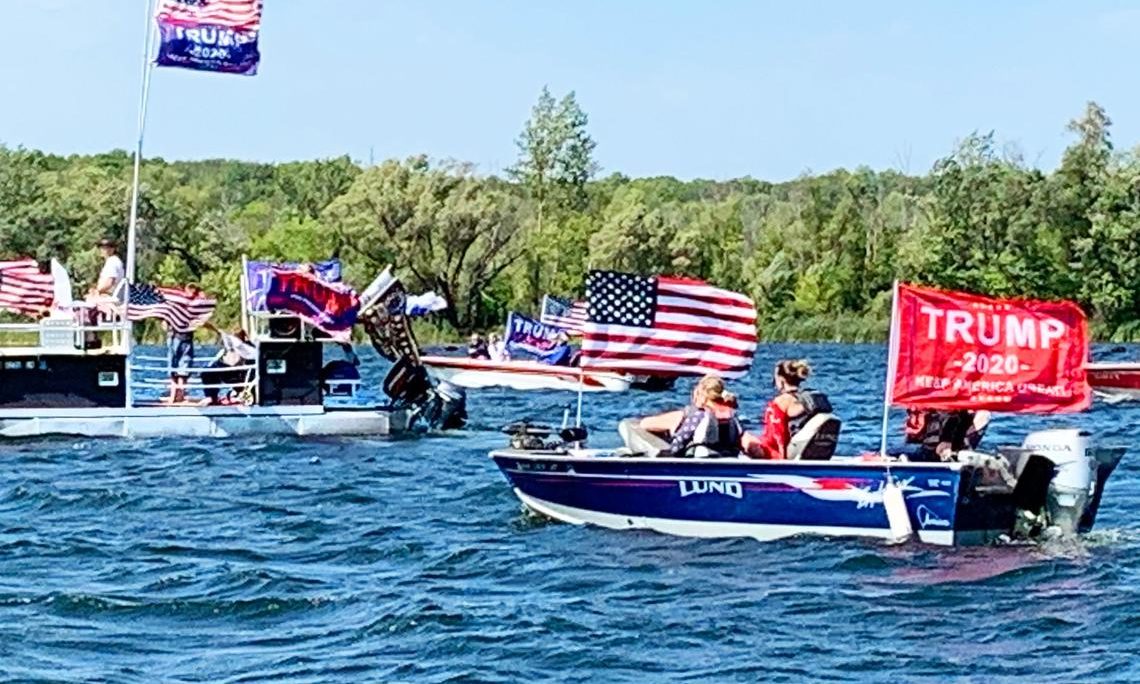 As Election Day draws near, Alabama Republicans are excited about promoting the re-election of Donald J. Trump as President and the election of Tommy Tuberville for U.S. Senate. This weekend two pro-President Trump events are happening in the state. There will be a truck parade from Ashland to Phenix City on Saturday sponsored by the Clay County Republican Party, while there will also be a boat parade on Wilson Lake in the Shoals sponsored by the Colbert County Republican Party on Sunday.
The pickup trucks will assemble at the Ashland Industrial Park in Clay County, 8240 Hwy 9, Ashland. There is a pre-departure rally at 10:00 a.m. central standard time. The trucks will depart at 11:00 a.m. and then proceed on a parade route that will take them into the bitterly contested swing state of Georgia. The Trump Pickup Parade will wind through east Alabama and West Georgia traveling through LaGrange and Columbus before concluding near the Alabama/Georgia line in Phenix City, 332 Woodland Drive, Phenix City at approximately 2:00 p.m. central time. Speakers will begin at 3:00. Trump flags will be on sale at the event.
The Phenix Motorsports Park will be hosting what sponsor hope could possibly the world's largest Pickup Tuck parade in U.S. history that is routing over 50 mile through Georgia in effort to "pickup" President Trump's numbers in GA.
A number dignitaries have been invited to address the Phenix City rally, including Coach Tuberville. Former State Sen. Shadrack McGill, Trump Victory Finance Committee member former State Rep. Perry O. Hooper Jr., and Paul Wellborn, the President and CEO of the largest Family owned Kitchen Cabinet manufacture in the USA are among the featured speakers who have committed to speak at the event.
Entertainment will be provided by: Charity Bowden, an up and coming country music singer who was the runner up on "The Voice". Charity will sing 'I am Proud to be an American' as well as songs from her Voice performances. The McGill Girls will also perform. The three beautiful and talented sisters will be singing patriotic songs in three part harmony. Geoff Carlisle, a professional DJ will be keeping the crowd pumped with music and entertainment.
Following the speakers and the entertainment there will Trump truck-vs- Joe Bidden truck races down the drag strip for the finale.
The Northwest Alabama boat parade will be on Sunday. The boats will gather at 2:00 p.m. near Turtle Point and then the flotilla will parade around the open waters of Wilson Lake til 3_00 p.m.. There will be a contest for best decorated Trump boats.
Trump supporters have held a number of large boat parades across the state to show their support for the re-election of Pres. Trump.
Boat parade sponsors say that this parade will be: pro-American, pro-law enforcement, pro-military.