ACIJ Celebrates Senate Passage of Immigration Reform
By Brandon Moseley
Alabama Political Reporter
On Thursday, the U.S. Senate voted by a margin of 68 to 32 to pass the controversial immigration reform bill S.744, the Border Security, Economic Competitiveness, and Immigration Modernization Act of 2013.
Following passage, the Alabama Coalition for Immigrant Justice praised the portions of the bill that overhaul the nation's immigration system, which allow a greater flow of legal immigrants while providing a path to citizenship for millions of illegal aliens who are already living here (many who have been here for decades). The group however worries that heightened border security proposals added to the bill in the last week to attract Republican support may have gone too far.
The Chair of the Alabama Coalition for Immigrant Justice Rev. Angie Wright said, "The Alabama Coalition for Immigrant Justice recognizes that today is a major step toward a roadmap to citizenship for millions of aspiring Americans living in this country. Many of our members are hopeful that this legislation will bring their families out of the shadows and allow them to continue contributing to Alabama's economy and community."
Chairman Wright however warned, "The massive build-up at the Southern border proposed in this bill will have serious ramifications for border communities and American taxpayers, and we will work vigorously to change these provisions before this bill becomes law. Even with an amendment that will mean unprecedented build-up at the border, Senators Sessions and Shelby of Alabama remained unwilling to support the reform package, standing in the way of millions of aspiring Americans getting on a path to citizenship."
Rev. Wright said that the bill will generate more economic activity resulting in a decrease in the deficit by $175 billion over the next 10-year period. Conservatives like Sen. Jeff Sessions (R) from Alabama disagrees. Rev Wright wrote, "Making this bill law would be hugely beneficial for Alabama's state and local economies. In a 20-year outlook, the CBO estimated that comprehensive immigration reform with a pathway to citizenship would further decrease the federal deficit by an additional $700 billion by 2033."
Chairman Wright said that the House of Representatives must realize that the American people are on the side of reform. ACIJ calls on Alabama's Representatives to follow the lead of the Senators and pass a comprehensive bill that makes a pathway to citizenship for millions of illegal aliens a reality.
The Alabama Coalition for Immigrant Justice is a network of individuals and organizations which are united in their advocacy for Alabama's immigrant community and is dedicated to ensuring the social, legal and civic rights of all immigrants in Alabama.
For more information about ACIJ visit their website:
www.acij.net
Alabama's COVID-19 cases continue to rise
Alabama's ongoing increase in new cases and COVID-19 hospitalizations is especially worrisome for public health experts as flu season arrives and several holidays are just around the corner.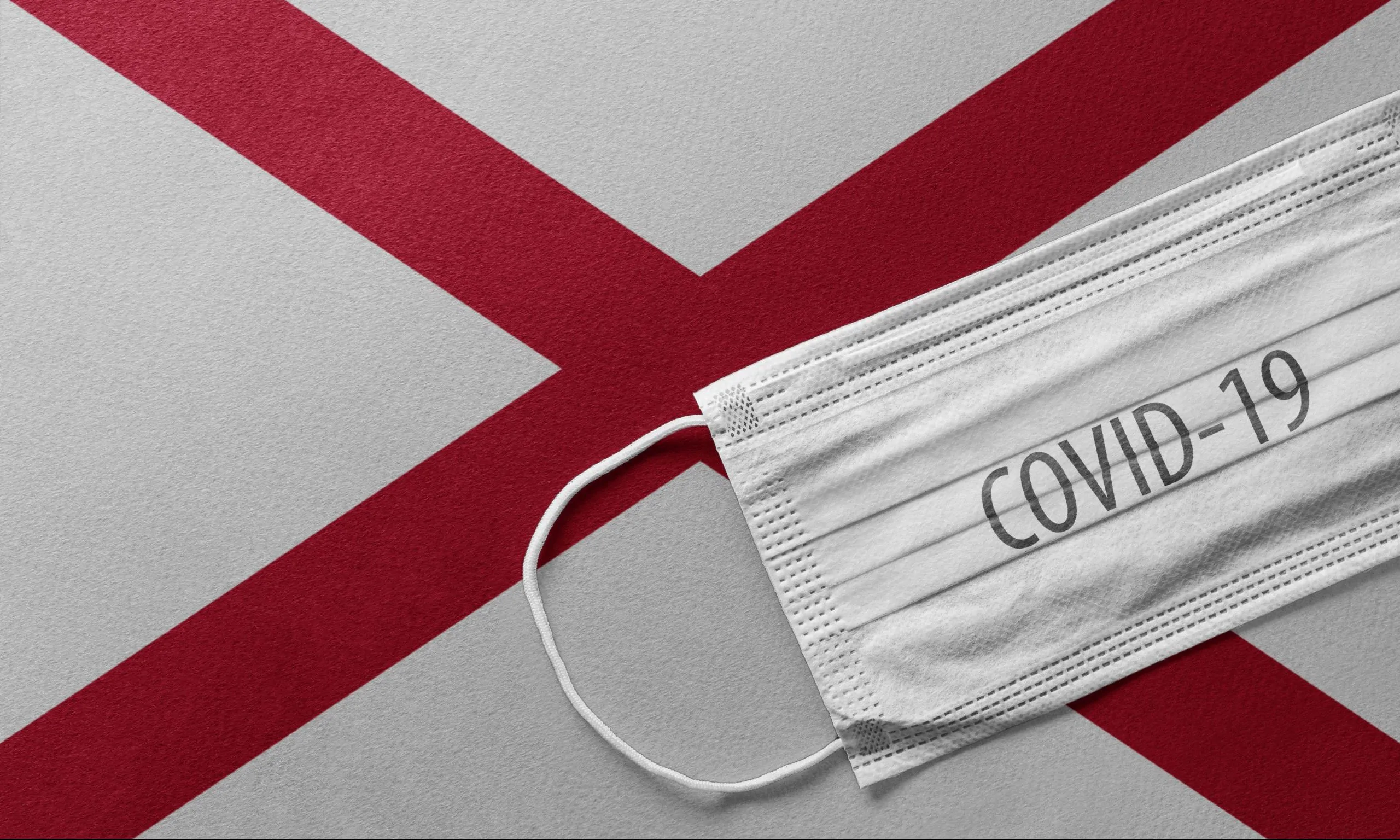 The number of new confirmed COVID-19 cases in Alabama continues to rise, with 1,789 new cases reported Saturday, despite fewer tests being conducted, and cases are up 55 percent from two weeks ago, based on a 14-day average of daily case increases.
Alabama's ongoing increase in new cases and COVID-19 hospitalizations is especially worrisome for public health experts as flu season arrives and several holidays are just around the corner.
Coronavirus cases in the U.S. surpassed 9 million on Thursday, and numerous states were seeing surges in cases and hospitalizations. Nearly 1,000 Americans died from COVID-19 on Wednesday, and the country has reported several days of record-high new cases.
"There's going to be a whole lot of pain in this country with regard to additional cases, hospitalizations and deaths," said Dr. Anthony Fauci, White House coronavirus task force adviser and director of the National Institute of Allergy and Infectious Diseases, in a CNBC interview Wednesday. "We are on a very difficult trajectory. We are going in the wrong direction."
There were 960 hospitalized COVID-19 patients in Alabama on Friday, and the seven-day average of daily hospitalizations hit 976 on Friday, the highest it's been since Sept. 2 and 29 percent higher than a month ago.
More than 1,000 hospitalizations were reported in Alabama on Tuesday for the first time since August. Huntsville Hospital was caring for 163 coronavirus patients Friday, the largest number since Aug. 19. UAB on Friday had 58 COVID-19 patients and has been hovering between 60 and 70 patients for the last several weeks.
While the number of new cases is rising, the number of tests being performed has been declining. Over the last two weeks, Alabama reported, on average, 6,961 cases per day, 9 percent fewer cases than a month ago.
The rising cases and declining tests are also reflected in the percentage of tests that are positive, which on Saturday was well above public health experts' target of 5 percent or below. 
The state's positivity rate on Saturday was 21 percent, according to APR's tracking of new cases and reported tests over the past two weeks. Many other COVID-19 tracking projects calculate the state's percent positivity by dividing the 7- and 14-day averages of daily case increases by the 7- and 14-day averages of daily test increases.
The Alabama Department of Public Health calculates the positivity rate differently, instead dividing the number of daily cases by the number of individuals who have been tested, rather than the total number of tests done, as some people may have more than one test performed.
There are no federal standards on how states are to report COVID-19 testing data, and a myriad of state health departments calculate positivity rates differently. 
Even so, ADPH's own calculations show Alabama's percent positivity is nearly double where public health experts say it needs to be, or else cases are going undetected. According to ADPH's calculations, the percent positivity on Oct. 24 was 9.6 percent, up 33 percent from the 7.2 percent positivity on Sept. 26. 
As of Saturday, there have been 2,967 confirmed and probable COVID-19 deaths reported in Alabama, with 427 reported this month, 19 percent more deaths than were reported in September.
On Saturday, ADPH reported 35 confirmed and probable deaths.