Aderholt Comments On Egypt
By Brandon Moseley
Alabama Political Reporter
Congressman Robert Aderholt (R) from Haleyville released a written statement on Wednesday in response to the chaos in Egypt and regarding the people of Egypt's call for peaceful resignation of Egyptian President Mohammed Morsi.
Rep. Aderholt said, "As we have seen in the news, in recent days millions of Egyptians across political and religious lines have been gathering to peacefully demonstrate their desire for a more transparent and real democracy. It is my understanding that the people of Egypt have come together and collected more than 25 million signatures asking for a transitional democratic government. That is nearly twice the number of votes that President Morsi received when he was elected last year."
Congressman Aderholt said, "I am very concerned with the reports that the Muslim Brotherhood in Egypt is resisting any attempt to move Egypt to a transitional government, and the possibility of Hamas elements being brought into Egypt from Gaza. That would be a cruel attack on people hungry for democracy."
Representative Aderholt concluded, "As we are on the eve of celebrating Independence Day here in the United States, my thoughts and prayers are with the people of Egypt. I stand in solidarity with their desire to have a government rooted in the basic tenets of democratic representation. President Morsi would be well served to note the will of the people of Egypt and realize that this is about more than just one person or one regime, but rather about the future of the entire nation of Egypt."
Egypt has a long history of dictatorships. The Nasser regime was a Soviet client state, but under Anwar Sadat the regime became a U.S. ally in the late 1970s. When Sadat was assassinated the U.S. embraced his successor, Hosni Mubarak, who was able to keep the fast growing nation under control and at peace with both itself and the rest of the world for over 29 years. Eventually an unlikely coalition of pro-western style democracy advocates and Islamic radicals led by the Islamic Brotherhood took to the streets to demand Mubarak's ouster. After 18 days of protests in which the regime resorted to violence and oppression, the military (at the urging of the Obama administration) removed the 83 year old dictator in February 2011. The Islamic Brotherhood candidate, Mohamed Morsi, was then elected President.
While receiving continued U.S. Aid, Morsi embarked on a controversial path of encouraging the hardline Islamization of Egypt. He attempted to pass a new Constitution based on Sharia law. Christian Churches were burned by mobs. Pro-Morsi thugs attacked Christian shops and Muslims seen as being too "western-like." The chaos in the streets, hurt tourism and foreign investment, which hurt the Egyptian economy and led to growing economic discontent with Egypt's first elected President. Supporters of a more secular Egypt took to the streets and sacked the headquarters of the Islamic Brotherhood. The generally secular Egyptian military quickly moved to support the protestors and removed Morsi.
On Thursday, the chief of the armed forces, General Abdel-Fatah Al-Sisi, announced that he had suspended the constitution and would nominate the head of the constitutional court, Adli Mansour, as the interim president. General Sisi said that both presidential and parliamentary elections would follow shortly afterwards and a transitional cabinet would be named. The Islamic Brotherhood is reporting that President Morsi is being held under arrest by the Egyptian military. 14 people have been killed in street fighting between pro-Morsi and anti-Morsi groups.
Congressman Aderholt is currently serving as the Chairman of the Subcommittee on Agriculture, Rural Development, Food and Drug Administration and Related Agencies for the House Appropriations Committee and is a member of the Committee's Commerce, Justice and Science; and Homeland Security Subcommittees. Rep. Aderholt also serves on the Helsinki Commission and is a advocate for human rights and religious liberty around the world.
Congressman Robert Aderholt represents Alabama's Fourth Congressional District.
Slow absentee voting in Tuscaloosa sparks outrage, possible legal action
Among the issues were incredibly long lines that left some voters waiting more than five hours and an inefficient process that managed to take in fewer than 100 absentee ballots in six hours.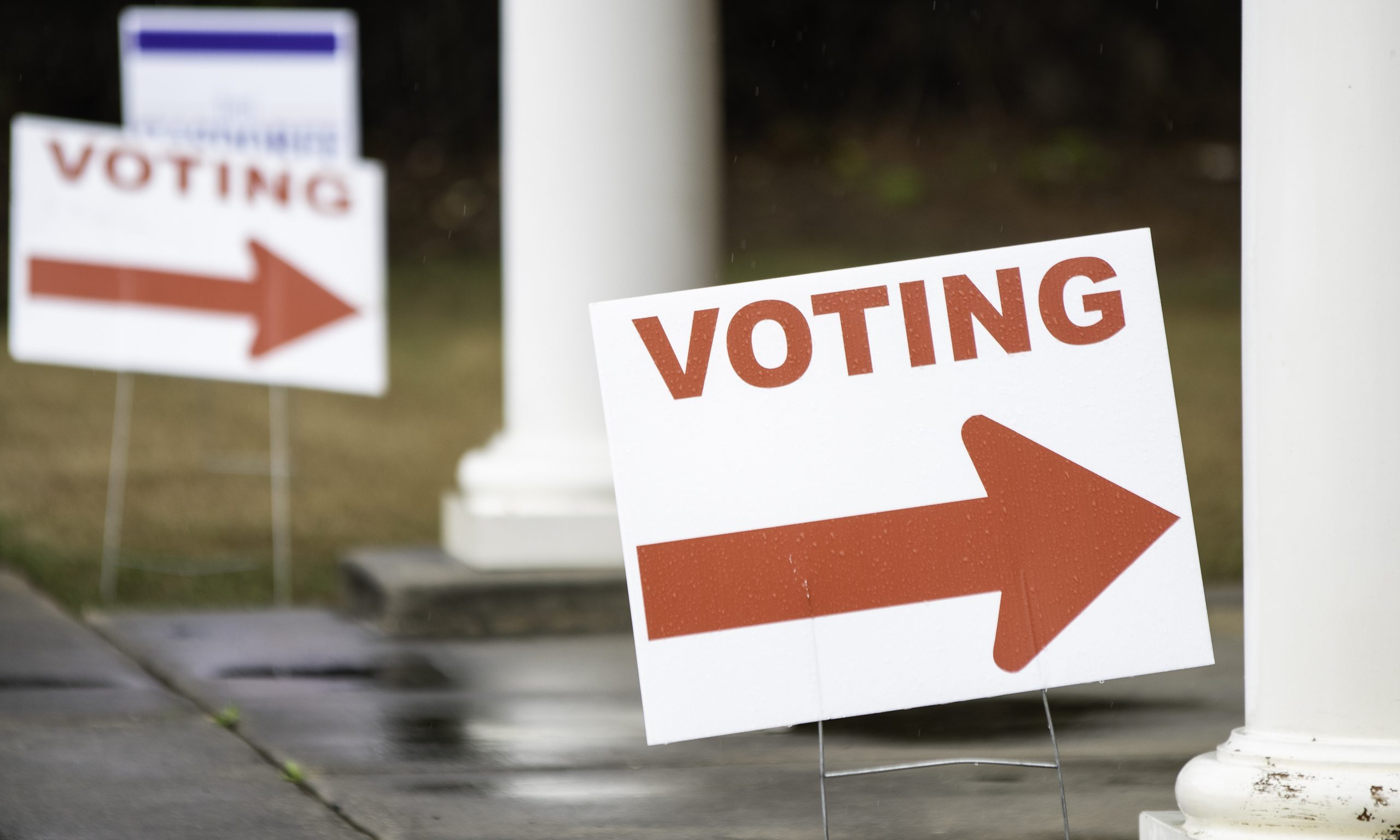 Long lines and slow absentee ballot processing in Tuscaloosa County have left voters outraged and incumbent Sen. Doug Jones's campaign threatening legal action. 
On Wednesday, Jones's campaign attorney, Adam Plant, sent a letter to Tuscaloosa County Circuit Clerk Magaria Bobo, outlining a number of issues with ongoing absentee voting and promising to take legal action if Bobo doesn't improve the process on the final day, Friday. Among the issues documented by Plant were incredibly long lines that left some voters waiting more than five hours and an inefficient process that managed to take in fewer than 100 absentee ballots in six hours. 
Additionally, Plant noted that Bobo has hired her family members to help process absentee ballots and at least one family member had made disparaging remarks on social media about voters. 
"You and those acting on your behalf are suppressing the vote of qualified Alabama voters," Plant wrote in the letter. "If you are unable or unwilling to execute your duties competently, and allow Tuscaloosa voters to exercise their voting rights without undue burdens, we will take further action."
In an interview with the Montgomery Advertiser on Wednesday, Bobo noted that her office had received more than 13,000 requests for absentee ballots — a remarkable uptick from the 3,000 or so her office usually receives — and there had been problems in managing that number of ballots while also adhering to social distancing guidelines within the office. 
However, as Plant's letter notes, the massive increase in absentee ballots for this election shouldn't have been a surprise. Also, Secretary of State John Merrill had made additional funds available to absentee managers to facilitate hiring extra staff, purchasing additional computers and staying open for longer hours to accommodate the anticipated increase. 
In a press release on Wednesday, the Alabama Democratic Party criticized Bobo and her family members, and the release included screenshots of Facebook posts from Bobo's daughter lashing out at voters who complained about the long wait times. 
"No voter should have to wait in line for hours to exercise their rights," said ADP executive director Wade Perry. "We should leverage every tool we have to make voting easier, not harder. Also, it should go without saying that election workers should not insult the very people they are employed to serve. If Ms. Bobo is incapable of processing voters quickly, someone else needs to do the job."