Roby Says Obamacare Is Bad News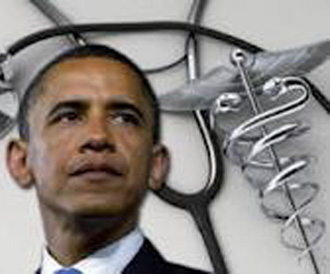 By Brandon Moseley
Alabama Political Reporter
Congresswoman Martha Roby (R) from Montgomery said recently that there is a lot of bad news coming out of Obamacare lately.
Representative Roby said on Facebook, "Obamacare has been in the news a lot lately, but for all the wrong reasons. The more we learn about this law, the worse it gets – premiums are rising, people are losing their healthcare plans, and the Administration continues to leave us in the dark."
Rep. Roby announced, "The Obama Administration is delaying implementation of the ObamaCare business mandate until 2015. You read that right. ObamaCare, the hallmark of President Obama's presidency, is so unworkable that it must be delayed yet again."
Most political pundits believe that President Obama's political advisers were worried that the impact of the Obamacare penalties on employers could lead to a backlash against Democrats in the 2014 congressional races, where the President hopes to regain control of the U.S. House of Representatives.
Rep. Roby said, "The Affordable Care Act is designed to place health care within reach of all Americans, but the law may end up making insurance more costly for healthy people." Roby referred to a Wall Street Journal report that reviewed proposed health care plans across eight states which shows that premiums for those in good health are likely to double or even triple under Obamacare. The report does show that costs for people with chronic conditions will likely decrease under Obamacare.
But, many more affordable catastrophic coverage plans will be discontinued under Obamacare meaning that many people who have insurance now will be unable to afford the new Obamacare compliant healthcare plans. This will likely lead to more people lacking health insurance rather than fewer. Millions of people will fall into Medicaid which is expanding in most states, although the President has no plan (outside of deficit spending or more future tax increases) to pay for an expansion of Medicaid. To this point Alabama has refused to join the rush to expand the controversial medical insurance program for the poor and underprivileged.
Congressman Jo Bonner (R) from Mobile recently wrote, "On May 16, I joined the House in voting to repeal Obamacare, and I believe the best medicine for America is to scrap the president's unpopular and unworkable health care law and pass market-based health care reforms. It's time to exempt all of America from Obamacare."
While businesses are exempted from feeling the full force of Obamacare for another year, many provisions affecting both individuals and the healthcare industry are still on course to go into effect in 2014.
Congresswoman Martha Roby represents Alabama's Second Congressional District. Rep. Roby is now serving in her second term in the U.S. Congress.
Trump Truck and boat parades this weekend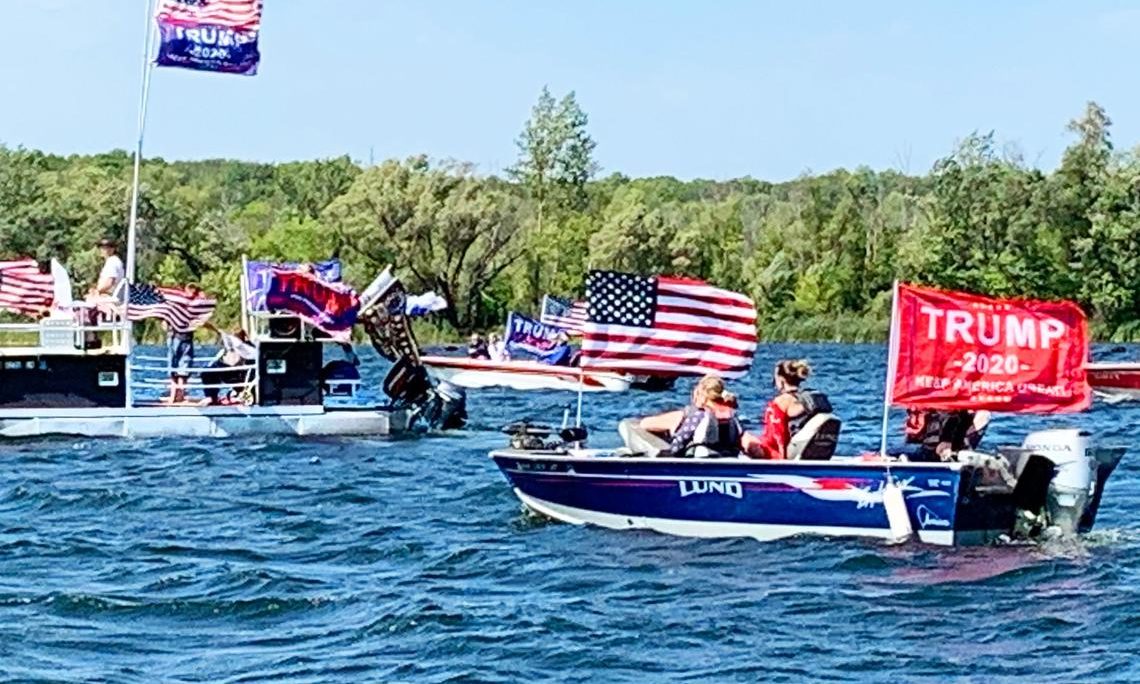 As Election Day draws near, Alabama Republicans are excited about promoting the re-election of Donald J. Trump as President and the election of Tommy Tuberville for U.S. Senate. This weekend two pro-President Trump events are happening in the state. There will be a truck parade from Ashland to Phenix City on Saturday sponsored by the Clay County Republican Party, while there will also be a boat parade on Wilson Lake in the Shoals sponsored by the Colbert County Republican Party on Sunday.
The pickup trucks will assemble at the Ashland Industrial Park in Clay County, 8240 Hwy 9, Ashland. There is a pre-departure rally at 10:00 a.m. central standard time. The trucks will depart at 11:00 a.m. and then proceed on a parade route that will take them into the bitterly contested swing state of Georgia. The Trump Pickup Parade will wind through east Alabama and West Georgia traveling through LaGrange and Columbus before concluding near the Alabama/Georgia line in Phenix City, 332 Woodland Drive, Phenix City at approximately 2:00 p.m. central time. Speakers will begin at 3:00. Trump flags will be on sale at the event.
The Phenix Motorsports Park will be hosting what sponsor hope could possibly the world's largest Pickup Tuck parade in U.S. history that is routing over 50 mile through Georgia in effort to "pickup" President Trump's numbers in GA.
A number dignitaries have been invited to address the Phenix City rally, including Coach Tuberville. Former State Sen. Shadrack McGill, Trump Victory Finance Committee member former State Rep. Perry O. Hooper Jr., and Paul Wellborn, the President and CEO of the largest Family owned Kitchen Cabinet manufacture in the USA are among the featured speakers who have committed to speak at the event.
Entertainment will be provided by: Charity Bowden, an up and coming country music singer who was the runner up on "The Voice". Charity will sing 'I am Proud to be an American' as well as songs from her Voice performances. The McGill Girls will also perform. The three beautiful and talented sisters will be singing patriotic songs in three part harmony. Geoff Carlisle, a professional DJ will be keeping the crowd pumped with music and entertainment.
Following the speakers and the entertainment there will Trump truck-vs- Joe Bidden truck races down the drag strip for the finale.
The Northwest Alabama boat parade will be on Sunday. The boats will gather at 2:00 p.m. near Turtle Point and then the flotilla will parade around the open waters of Wilson Lake til 3_00 p.m.. There will be a contest for best decorated Trump boats.
Trump supporters have held a number of large boat parades across the state to show their support for the re-election of Pres. Trump.
Boat parade sponsors say that this parade will be: pro-American, pro-law enforcement, pro-military.