Hubbard PAC's: Who's Helping To Protect The Incumbents?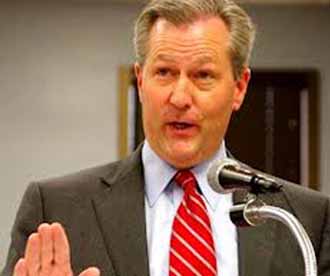 By Bill Britt
Alabama Political Reporter
MONTGOMERY—In late June, Alabama Speaker of the House Mike Hubbard told Young Republicans gathered in Birmingham that he had raised $10 million to protect GOP incumbents in the 2014 primaries.
Mandatory June campaign filings show that Hubbard doesn't have even a fraction of this amount in his possession. In fact, according to the latest reports with the Secretary of State, Hubbard's PACs (Storming the Statehouse PAC, Network PAC and his personal campaign PAC) only have a combined total of $397,882.87. If you add to this the Alabama 2014 PAC that he shares with former Gov. Bob Riley there is only $1,460,347.65 on hand to "protect" incumbents.
Hubbard said he formed Storm PAC to protect his GOP supermajority against "others" and "infiltrators" who will run as republicans in the 2014 election. This is also the stated reason for Riley's Alabama 2014 PAC.
According to a 2011 Associated Press report, Riley and Hubbard along with State Sen. Del Marsh formed the PAC,"to…defeat candidates who wear the GOP label but are Democrats in disguise."
Storm PAC has been the most successful among the others raising $286,650 since the last filings in January. Hubbard has stated that the money raised for his PACs are part of his "incumbent protection business." A look at Storm PAC provides a birds-eye view of the individuals and corporations who are aiding Hubbard in this effort. The contributors to Storm PAC are a who's-who of white-shoe attorneys, predatory lenders, exclusive lobbyists, beer distributors and big tobacco. Rounding out the donors are a few community banks, regional hospitals, health service providers and an assortment of others.
On May 2, 47 attorneys from the prestigious law firm Balch and Bingham contributed $1,000 each to Storm PAC. Also on May 2, mining and coal giant Drummond Company,Inc. gave $6,000. A few days later another three lawyers from Balch and Bingham donated $1,000 each, bringing the total from the firm's attorneys to $50,000. May 2 was the day that legislation allowing unlimited campaign contributions from corporations was introduced in the Alabama House of Representatives.
Storm PAC has also been the beneficiary of large donations from the purveyors of alcoholic beverages. Beer distributors (Adams Beverage, Inc., Birmingham Budweiser, Distributing Co., Budweiser, Busch of Auburn, Buffalo Rock Company, United-Johnson Brothers of Alabama, LLC., Donald Leebern, owner of Georgia Crown Distributing Co and United Distributors, Inc.) combined gave a total of $22,000 to Hubbard's PAC.
Since Republicans took control of the state legislator in 2010, laws favorable to the sellers of alcohol have increased dramatically. This friendly relationship has not gone unnoticed by social conservatives.
Dr. Joe Godfrey, Executive Director of the Alabama Citizens Action Program, told the Alabama Political Reporter after the 2013 legislative session, "[The alcohol lobby] keeps flexing their muscles in the state."
Hubbard's PAC has received sizable contributions from CASH AMERICA, payday lenders, and Title Max, car title lenders. These two companies have given a combined $5,000 to Storm PAC.
During the 2013 Legislative Session, Gov. Bentley and State Banking Superintendent John Harrison supported reforms that would have curtailed the excessive fees charged by payday and title loan lenders. But these measures died in the face of extensive lobbying by groups working for CASH AMERICA and Title Max.
One of the major lobbyists for these lenders is SAHR Group. Partners Dax R. Swatek, David Azbell, Tim Howe and John C.M. Ross are long-time associates of Hubbard. Hubbard's Network PAC has paid SAHR almost $40,000 from the $87,047.44  it raised.
Big tobacco, represented by Altria, the parent company Phillip Morris, gave $2,500.00 to Storm PAC.
In total, big tobacco, predatory lenders and beer distributors represent around 10 percent of all money raised by Storm PAC. Each group had legislation pending before the House during the 2013 legislative session.
Another group who stood to reap big rewards from legislation before the Hubbard-controlled House was American Pharmacy Cooperative, Inc., (APCI) and its lobbyist, G. Ferrell Patrick. APCI is a advocacy group for independent pharmacies providing government lobbying services as well as bulk purchasing of prescription drugs. Hubbard has a contract with APCI for an undisclosed amount of money. According to company CEO Tim Hamick, Hubbard is under contract to support membership growth strategies in 23 states around the country.
This Spring, APCI pushed aggressively for a General Fund budget that would allow APCI to become the Pharmacy Benefits Manager (PBM) for Alabama Medicaid Agency, an arrangement potentially worth millions of dollars in federal and state Medicaid funds. Budget language pushed by APCI would have made the company the only qualified PBM in Alabama.
The provisions of the bill on which Hubbard voted contained language that, if implemented, would have meant anywhere from $12 million to more than $20 million for his client, according to estimates of state finance experts.
APCI and lobbyist Patrick have given $7,500 to Storm PAC according to the PAC's filings.
Express Scripts and Rite Aid Corporation, who also stand to reap profits from Medicaid reform legislation, both contributed $1,000 to Storm PAC.
In February, just before the passage of the controversial Alabama Accountability Act Curriculum Advantage, Inc., and Students First, who both had interest in the passage of the bill, gave $2,500 each to Storm PAC.
On March 4, distance learning corporation K12 Management, Inc., also donated $2,500 to Hubbard's PAC.
Storm PAC reports over 200 contributors, many are companies with business before the House over which Hubbard rules. Very few donors to PACs controlled by Hubbard, Riley and Marsh are ordinary Alabamians.
Hubbard says he is protecting incumbents from special interest and outsiders. At first glance it appears that what group constitutes a special interest or outsiders is subject to interpretation. What is not in doubt is that Hubbard and company is nowhere near having the $10 million he told the Young Republicans of Birmingham he had already raised.
NOTE: The June filing is riddled with errors in addresses, placing hospitals like Gadsden Regional in the city of Russellville and Trinity Hospital in Gadsden. So, there may be other errors in reporting.
Prosecution accepts misdemeanor plea in high-profile environmental administrator's case 
The plea deal came shortly before Jefferson County Circuit Court Judge Stephen C. Wallace was to hear arguments on selective and vindictive prosecution.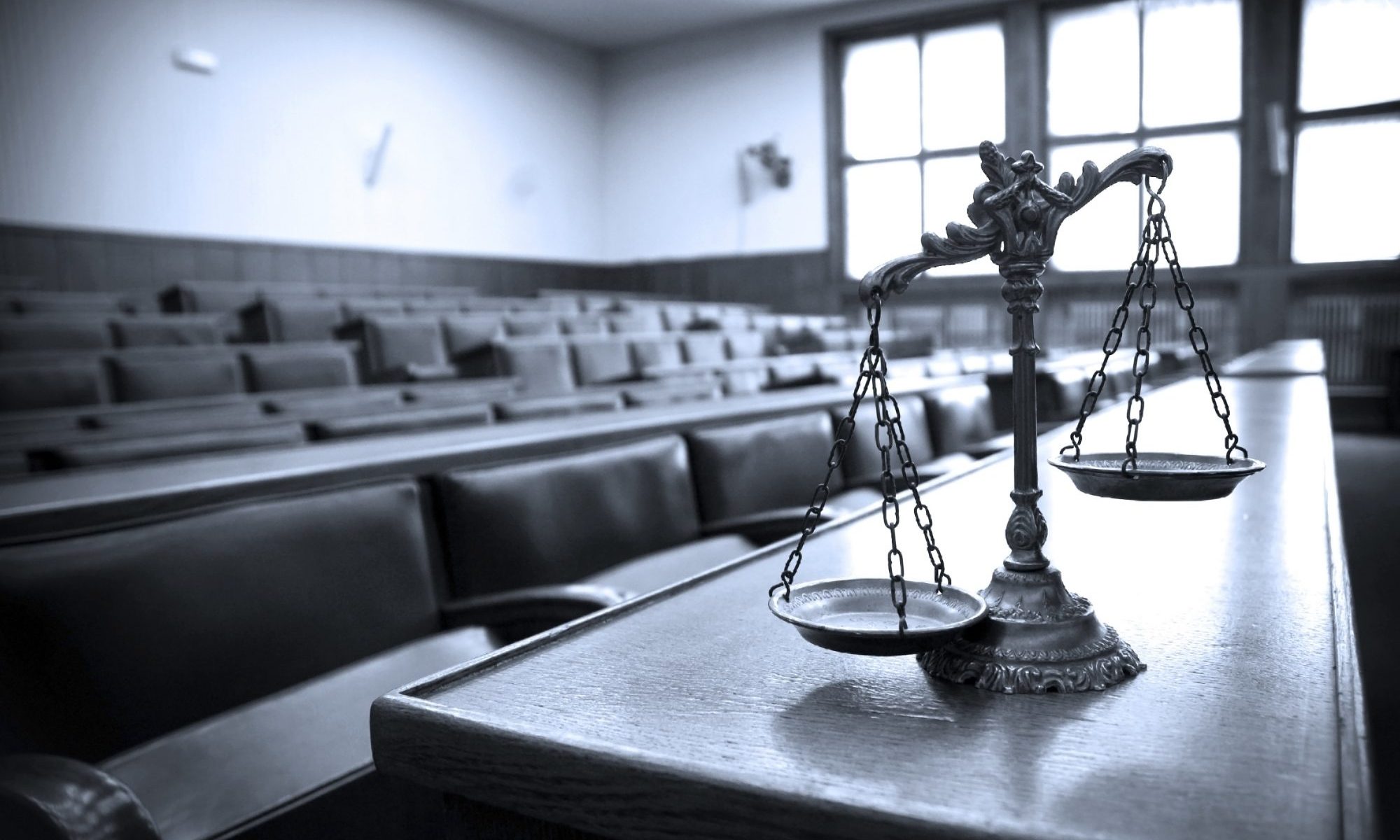 Almost two years ago, Trump administration EPA Region 4 Administrator Onis "Trey" Glenn III was charged with more than a dozen state felony ethics violations. On Monday, he pleaded guilty to three misdemeanor charges after reaching a plea agreement with the prosecution.
The plea deal came shortly before Jefferson County Circuit Court Judge Stephen C. Wallace was to hear arguments on selective and vindictive prosecution.
According to a statement from the Ethics Commission at the time, Glenn, along with former Alabama Environmental Management Commissioner Scott Phillips, was charged after a Jefferson County grand jury returned indictments against the two on Nov. 9, 2018, according to a statement from the Ethics Commission.
Rather than moving forward with the case, prosecutors dropped the felony charges against Glenn. They opted to reach an agreement to accept a plea on three counts of "unintentional" violations of the ethics code. Glenn received a two-year suspended sentence for his actions.
"In the interest of efficiency, we were pleased to take advantage of the opportunity to resolve this matter," Glenn's attorney Matt Hart told APR when reached for comment. "My client pleaded to unintentional, misdemeanor violations of the ethics law, and the matter is concluded."
Questions surround the prosecution's decision to settle the case for a confession to minor offensives in such a high profile case. Still, from the beginning, the case was marred by allegations that the Alabama Ethics Commission's lawyers had mishandled the investigation and indictments.
Indictments against Glenn and Phillips were reported by AL.com even before the pair was arrested or served with the indictments. In AL.com's report, Ethics Commission Executive Director Tom Albritton said that then-Jefferson County District Attorney Mike Anderton had requested the Ethics Commission help indict the two men.
As first reported by APR, shortly after Glenn and Phillips' indictments, Albritton and his team's actions raised serious questions about the process that led to charges against the two men. APR reported that Albritton and Ethics Commission lawyer Cynthia Propst Raulston approached Anderton, and he did not request help with the case from the commission, as was reported in AL.com.
Later, APR confirmed that the Ethics Commission approached Anderton, contradicting Albritton's public statement. In a sworn statement given on Feb. 9, 2019, Anderton said it was Ethics Commission lawyers who approached him, as first reported by APR in November of last year.
According to Anderton, in the fall of 2018, Propst Raulston approached him because "she had a case she wanted to present to the Jefferson County Grand Jury."
He further states, "I told Ms. Raulston that I would facilitate her appearance before the grand jury but that my office did not have the resources to support her case. I also told her that she would have to prosecute the case herself."
These and other aberrations came into sharper focus when Hart — the state's most famous prosecutor of his generation turned defense attorney — began diving into the particulars of the prosecution's case.
Glenn's defense argued from the start that procedural process was circumvented when Albritton and Propst Raulston took the complaint directly to a grand jury rather than the Ethics Commission as prescribed by the Legislature.
An ethics commissioner told APR privately that the commission was never informed about a complaint against the two men, nor was the investigation.
According to internal sources, actions taken by Albritton and Propst Raulston created turmoil at the commission and raised a question about who would prosecute the case on the state's behalf.
During the process, Albritton, Propst Raulston, and other attorneys for the commission asked the attorney general's office to take over the case; however, according to sources within the office, the AG turned them down after a review found "statutory problems" with how the case against Glenn and Phillips was handled.
In a motion to dismiss, the defense said, "In sum, the Ethics Commission Staff trampled Mr. Glenn's rights in obtaining the indictment without giving him his required notice and an opportunity to be heard as required by the Alabama Ethics Act, and then after indictment denied him notice as guaranteed by the Grand Jury Secrecy Act and failed to protect his presumption of innocence as required by the Rules of Professional Conduct."
While not explicitly noted in the motion to dismiss, the relationship between environmental group GASP and the prosecution was a subject that would have been heard in the hearing on selective and vindictive prosecution.
Immediately following Glenn and Phillips' indictment, GASP posted a celebratory tweet, even taking credit for the indictment.
Just so y'all know, Gasp made this possible. We were the ones whose presentation was shared by Glenn and Phillips. We paid for the exhibits in PACER so we could piece this story together. We did the leg work and the organizing. We need your support to keep doing it! https://t.co/5ubmIMciEQ

— GASP (@gaspgroup) November 13, 2018
Former GASP director Stacie Propst is the sister of Ethics Commission lawyer Propst Raulston who presented the case to the Jefferson County grand jury.
While many in the environmental community celebrated Glenn's indictment, the defense argued the prosecution took an illegal short cut to indict him, which denied Glenn due process and amounted to selective and vindictive prosecution.
Monday's plea agreement ended the two-year drama without further exposure as to what happened behind the scene. Phillips's case is still pending.