Bachus and J.C. Watts Says Everyone Should have Opportunity To Succeed
By Brandon Moseley
Alabama Political Reporter
Congressman Spencer Bachus (R) from Vestavia joined former Oklahoma Congressman J,C Watts in an editorial on increasing economic in minority communities. Bachus and Watts addressed the topic of how Americans of all races can achieve success in America.
Representative Bachus and former Rep. Watts wrote, "All individuals should have the ability, through education and hard work, to build better lives for themselves and their families. We have a challenge in making sure this opportunity is fully present in all communities. Joblessness among minority groups is stubbornly higher than the national average. The most recent unemployment rate for Latinos ages 16 to 24 was 16.6 percent and the rate among African-Americans in the same age group was a staggering 28.2 percent. When there is an endemic lack of opportunity, people are robbed of hope. It is destabilizing to individuals, families and communities and breeds the despair that leads to crime and blight."
Bachus and Watts are the chairman and honorary co-chairman of INSIGHT America. They recently hosted a Capitol Hill forum titled "Building Wealth in Our Communities" exploring new approaches to addressing the problems that have defied traditional government solutions.
At the forum the president of Renewal Financial Services, Dr. Rickie Keys said, "There are four primary steps to escape poverty and become prosperous in today's economy. Families must increase their income, save and invest money before they spend it, live within their means and pay less in taxes, fees and interest. For black, Hispanic and impoverished families, these tasks may seem daunting."
Bachus and Watts said, "There are important first steps that can be taken, such as creating a budget and paying bills on time. While those practices might seem basic to some, 56 percent of adults admit they do not have a budget and more than 77 million Americans do not pay all of their bills when due, according to research done by the Financial Services Roundtable. It is important for us to understand that an inability to pay bills on time and operate inside a budget affects one's opportunity to obtain credit which then affects one's purchasing power."
Participants in the forum raised concerns that new regulations intended to address abuses identified in segments of the housing market went too far and are denying minority populations, among others, access to affordable credit and mortgage loans. There was discussion on increasing opportunity whether that be entry-level summer jobs to making sure capital is available for aspiring entrepreneurs.
Dr. Keys observed, "Government is not responsible for mandating these tasks, but it must be a conducive environment in which responsibility and personal initiative can flourish."
Rep. Bachus and Watts wrote, "The hope of INSIGHT America is that the standing-room audience of Hill staffers and economic development professionals at the forum were given new ideas on how to approach these issues and that relationships were formed that will promote the development of more effective policy for communities of color. What remains true is that success must be possible for everyone in our society and that success is most satisfying when it is achieved through one's own determination and hard work."
Congressman Spencer Bachus represents Alabama's Sixth Congressional District.
Alabama women to Ivey: Support fair processes
Last week, Ivey co-authored a letter of support for Barrett and released it to media outlets.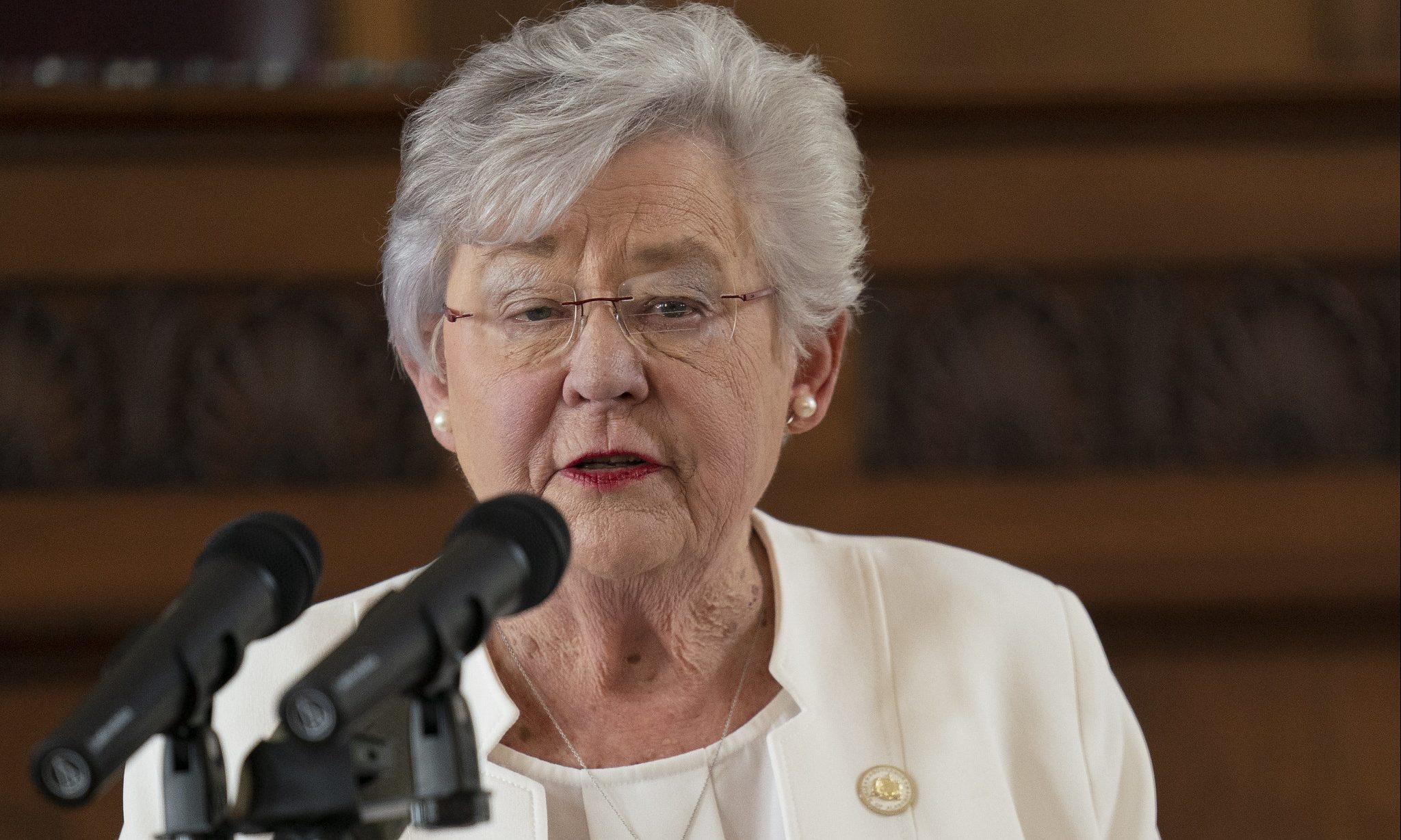 A letter signed by a bipartisan group of about a thousand Alabama women takes issue with Gov. Kay Ivey's recent support of Republican Supreme Court nominee Amy Coney Barrett, and it encourages Ivey and other state officials to instead support fair processes.
Last week, Ivey co-authored a letter of support for Barrett and released it to media outlets. In response, the letter from Alabama women calls the process to nominate Barrett, which is occurring after more than 50 million votes have been cast and in a Senate that is predicted to change from Republican to Democratic control, unfair and "anti-democratic."
The letter, which doesn't criticize Ivey or request that she rescind her endorsement of Barrett, asks instead that Ivey and other state leaders honor women by implementing and following fair processes that provide women with equal opportunities.
The full letter is below:
Dear Governor Ivey,
We are a group of women. We are current and future mothers, grandmothers, caregivers, leaders and champions of all citizens of our great state. We are moderates, progressives and conservatives. When we agree with our leaders, we say so, as we have in your support for education, workforce development, and sensible mask policies.  
We also speak up when we do not agree. Thus, we want to respond to your letter in support of Amy Coney Barrett because it does not represent our views. 
Like you and Judge Barrett's father, we want to tell all young girls that they can do anything their male counterparts can do and they can be anything and everything they want to be. We want it to be a truth, not just a signal "that the most qualified individual will get the job".  In addition to those things, we want them to know and believe that the process will be fair, because no matter the job, the process should be fair. And our children and young people (boys or girls) should be able to trust that democracy works and can be counted on. How can we assure them when this process has been so rushed and undemocratic?
We are women who oppose Judge Barrett's confirmation, because confirming her at this time, when 50 million Americans have already cast their votes, is anti-democratic. Regardless of what ways she does or does not think or talk like us, what matters is that a confirmation should not take place after the election is underway. 
We do not expect you to rescind your support of Judge Barrett. However, we urge you and the other women leaders who have advanced to top positions in our government to stand with us in asking for a fair process that takes place after the election. A process that helps us to believe that our voices and our votes matter because the American people should have the right to choose who nominates the next Supreme Court Justice.
Respectfully, 
Emily Hess Levine
Lindsey Chitwood
Megan Cheek
Kira Fonteneau
Ronne M. Hess
Cindi Cassis Branham
Anna Brantley Fry
Joellyn M. Beckham
Kristen Berthiaume
Alexandra Ruthann Bullock McElroy
The letter is signed by more than 800 women. The full list of signatures was sent to APR with the letter. We have chosen to list only the first 10 for the sake of brevity.