Obamacare Will Change Health Insurance Landscape in Alabama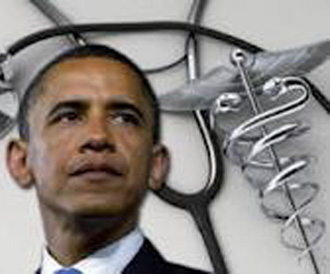 By Brandon Moseley
Alabama Political Reporter
The Patient Protection and Affordable Care Act (better known as Obamacare) will go into effect in January one here in Alabama as well as the rest of the country and the healthcare insurance industry will never be the same.
Healthcare insurance insiders told The Alabama Political Reporter that beginning in 2014 that insurance companies will be expected to comply with a Medical Loss Ratio of 80:20. 80% of all premiums will have to go to claims. Everything else – advertising, company buildings, salaries of consumer support persons, commissions for insurance agents, profits, etc., will have to come out of the remaining 20%. Anything leftover has to be rebated to consumers.
Also starting on January one all health insurance policies sold must cover 10 categories of mandated health benefits. This will include currently optional services like maternity and newborn care, contraceptives, breast feeding counseling, pediatric services includes dental services, and prescription drug benefits. All of these benefits will be offered in every new policy sold.
Under Obamacare, older Americans can only be charged three times the amount that younger Americans pay for insurance. Some insurers now will charge a 62 year old as much as five times the amount that they charge a 23 year old buying his or her first health insurance policy would pay. Young Americans will likely pay much higher healthcare premiums under Obamacare while some older Americans who don't yet qualify for Medicaid may actually see something of a decrease in premiums.
Obamacare will mean no more underwriting. In the past, Americans who watched what they ate, exercised and stayed lean, in shape, without any history of accidents, criminal activity, dangerous driving, or pre-existing conditions were rewarded with preferred pricing. The combination of their good behavior, luck, and good genes could give healthy Americans easy access to health insurance at the lowest possible price because experience showed insurance companies they were the least likely to use large amounts of healthcare. Americans who were grossly obese or had pre-existing conditions like drug dependency, heart conditions, cancer, convictions for violent crimes, AIDS, etc., could not buy health insurance in many places at any price. That all changes on January 1. Insurance companies will not be allowed to put any Americans in "high risk pools" any more and they can't give preferred pricing to healthy people. The only exception to that is smokers. Insurance companies can penalize smokers up to 50% in higher premiums.
Obamacare compliant policies will be loaded down with costly benefits that many Americans don't have now. The industry is also estimating that new taxes and fees will add $475 to the average family's annual insurance premium. On average, plans will have more benefits, but more benefits = higher premiums. How much higher depends on a lot of factors including what hospitals and doctors in your county will give up to insurance companies in ongoing network negotiations.
Americans are going to lose the ability to charge insurers whenever they want to. Open enrollment for Obamacare compliant policies will begin this year on October 1 and will end on March 31, 2014. After that insurance companies will not be allowed to sell you individual health insurance coverage until open enrollment begins again in October 2014 and your coverage will not begin until January 1, 2015. To purchase health insurance outside of the annual open enrollment period (expected to be just 45 days after this first year) will only be allowed if a qualifying event occurs. These include a death in the household, loss of a job, a divorce, loss of employer provided coverage, or moving outside of the coverage area of your current health insurance provider.
Alabama Governor Robert Bentley (R) elected not to set up a state insurance exchange so the federal government is going to provide us a federal exchange run entirely by the federal government. The insurance exchanges will be called "insurance marketplaces."
Not every insurance carrier that operates in Alabama will operate in every county in Alabama and prices and product availability could vary from county to county. Some Alabamians who qualify for subsidies may not be able to purchase a subsidized product in their county if that is not offered in their county. Despite recent reporting to the contrary, the list of counties that will be included in insurer's marketplaces is not set yet. Insurers say that they are still working on deals with the healthcare providers and are still seeking final approval of their plans from federal regulators.
Insurance agents will need to ask their clients income questions from now on to find out where there clients fit on the federal poverty scale. Even though open enrollment begins in just 74 days insurers insist that nothing is set in stone right now. Insurance companies are telling independent brokers that they will have a role but the companies don't know yet how much the brokers will get paid.
According to our sources, Humana, United Healthcare, and Blue Cross Blue Shield of Alabama are all "supposed" to be on the Alabama exchange but (not necessarily in all counties) and other companies including possibly Aetna and Cigna could also offer Obamacare compliant major medical coverage in some Alabama Counties. It is also very possible that some counties could have just one carrier in their market.
According to our information some companies are reluctant to be the cheapest insurance on the exchange because they will get a lot of the sickest people during that first year of enrollment when millions of currently uninsurable Americans flock to finally get coverage.
People who have had their coverage since before March 23, 2010 will have their existing coverage grandfathered in and they will not be forced to switch to an Obamacare compliant policy, but they also will not get any of the new benefits either. Anyone who has purchased coverage after that date (the passage of Obamacare) will likely eventually be forced to renew into an Obamacare compliant policy (for many before the end of 2014).
Licensed insurance agents will have to receive new training (likely at their expense) in these new policies and the new federal regulations (which Health and Human Services is still writing) in order to be able to help clients navigate the waters of the new healthcare insurance landscape on October 1.
The federal government is also reportedly granting money to start up companies to promote exchanges by hiring people called navigators to sign people up for insurance policies. Reportedly these people are paid by the hour salespeople working as government contractors to implement Obamacare rather than licensed healthcare insurance agents. None of the "navigators" can even have an insurance license.
The roll out of Obamacare will not affect seniors or the disabled who receive Medicare. Similarly poor Alabamians who already qualify for Medicaid will not see their coverage change. Because Alabama elected not to expand Medicaid, poor Alabamians who don't currently qualify for Medicaid will be required to purchase coverage like the rest of the uninsured but they likely qualify for subsidized healthcare insurance through the Healthcare exchanges.
Only persons under 30 can purchase catastrophic plans and only if they can demonstrate that it will be a financial hardship. Most people with employer provided insurance will be able to keep their coverage (likely at a significantly higher price for their employers) but it is estimated 4 to 6% of employers in the small group market will drop their employees coverage in the first year alone to the individual market.
Health Savings Accounts will continue on but with some modifications. All copays and deductibles and coinsurance will now go towards meeting Maximum Out Of Pocket maximums in Obamacare compliant polices.
It is our understanding (at this time) that people with incomes below 400 percent of the federal poverty line will be forced to buy insurance from the exchange. Individuals who make over $43,336 have the option of exchange plan or not. For a family of two that number is a household income of over $58,280. For families of 3 that number is over $73,240. For a family of four that number is over $88,200.
Up to 30 million Americans will have to purchase an Obamacare compliant health insurance policy or face paying the IRS a penalty for failing to comply with President Obama's signature piece of legislation.
The Penalty for not having insurance the first year is $95 per adult and $47.50 per child or 1% of household income: whichever is greater. For high income people, that 1% in additional income tax would make the cost of self insuring ridiculously expensive. Millions of other Americans are expected to remain uninsured and pay the penalty. If something does happen to them however they won't have any insurance to cover unexpected medical costs.
At least one health care insurance company is expected to roll out a non-Obamacare compliant major medical policy. Their customers would still have to pay the Obamacare tax penalties but their insurance would likely cost hundreds or even thousands of dollars cheaper than a compliant policy and they would be protected from the financial catastrophe that a major health setback would provide if they had no coverage. Other insurers are offering affordable critical illness plans, accident policies, and even hospital indemnity plans to give Americans who can not afford the costly Obamacare compliant policies some level of coverage.
Opinion | Electing Tuberville could cost Alabama billions
If your conscience or decency isn't enough, vote your wallets.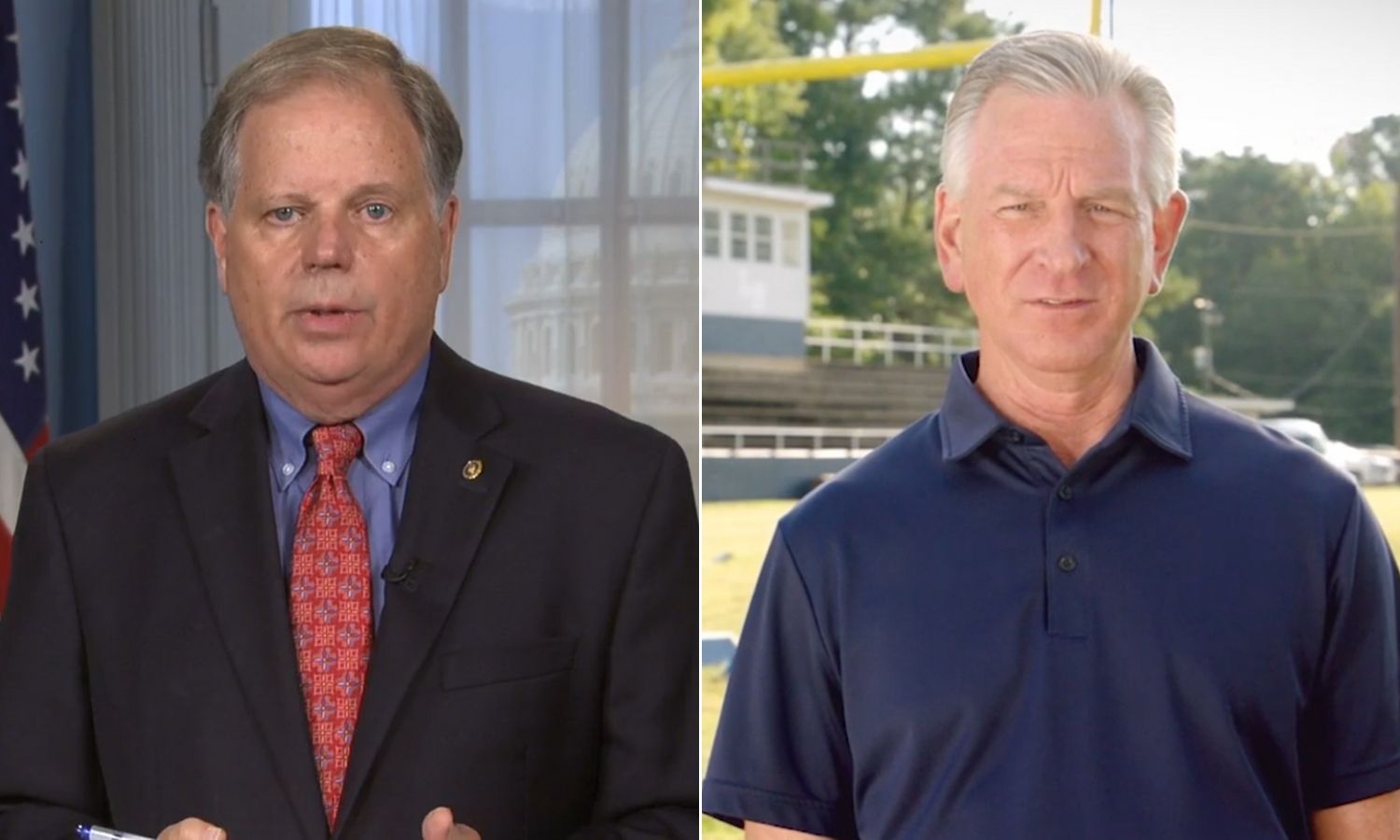 Money matters in Alabama. Oh, I know that we're not supposed to say that out loud. That we're supposed to promote our image of southern grace and hospitality, of churchiness and care, of rich people never getting into heaven. 
But the truth is greed is our biggest character flaw in this state. 
Every problem we have can be traced back to our unending thirst for dollars. Our ancestors didn't keep slaves because they hated black people. They did it because they loved money and the difference in skin color gave them an excuse — a really, really stupid excuse — to mistreat other humans to take advantage of the free labor. 
Our rivers and lakes and dirt aren't filled with poisons from factories because we're too dumb to understand how this works. They're that way because our politicians are paid off to turn a blind eye to the dumping of toxic waste. 
Our schools aren't terrible because we have dumb kids or bad teachers. It's because we're too cheap to pay for them. 
You see what I mean? It's our lust for the almighty dollar. Every time. 
We love money. 
Which makes me seriously wonder why so many people in this state are going to vote for a man who will cost us all — and especially our biggest businesses — so much of it. 
Tommy Tuberville will be like a money vacuum for Alabama. Billions of dollars will vanish for this welfare state that relies so much on federal contracts, federal programs and federal dollars. 
If you doubt this, don't simply take my word for it. Just Google up the press releases from Sen. Richard Shelby's office from the last, say, six years — the most recent span in which Republicans have controlled the Senate. 
Almost every single release is about Shelby securing millions or billions of dollars in federal funding for this project or that project, getting the state's share of dollars from a variety of different programs and initiatives implemented by Congress. 
Shelby and I obviously have different political viewpoints, but it's hard to argue that the man has been successful in securing money for Alabama. Lots and lots of money. 
Money for airports and roads. Money for defense contractors in Huntsville. Money for the port in Mobile. Money for car manufacturers. Money for farmers. 
Money. Money. Money. 
Shelby can do that because of three things: He's on the right committees, he's a member of the party in power and he's liked by the right people.
Tuberville will be none of those things. 
Most pundits are predicting that Democrats will take over the Senate, tipping the balance of power and giving the party control of both houses and the White House. 
That automatically means that a first-time senator in the opposition party will have little to no say in any decisions. 
But what's worse for Tuberville, and for Alabama, is that other Republicans don't like him either. 
Establishment Republicans essentially openly campaigned against Tuberville in the primary, tossing tens of millions of dollars behind his opponent, Jeff Sessions. They even favored third-place finisher Bradley Byrne over Tuberville. 
It's not hard to understand why — he's clueless. 
I know that's a Doug Jones talking point, but this one happens to be true. Let me give you an example: On Thursday, Tuberville tweeted out what was meant to be a shot at Jones, claiming that Alabama's current senator wouldn't meet with Trump's Supreme Court nominee because Jones knows "he won't have much time in the Senate to work with her."
If you're unaware, the Senate doesn't "work with" the Supreme Court. They're separate entities. 
Combine that with his other nonsensical answers on COVID relief, school reopenings, the Voting Rights Act, senate committee assignments, education, foreign affairs — really, the list is almost endless — and it shows how little work he's put in over the last two years to understand this job he's applying for. 
Now, that might be just fine with Alabama voters who care more about the party affiliation and owning the libs, but it's not OK with grownups who take the job of running the country seriously. 
And those people — both Rs and Ds — don't like Tuberville or his here-for-an-easy-check-like-always approach to one of the most serious jobs in the world. 
He will be frozen out of the most sought after committee assignments. His voice will carry zero weight. His presence will be all but forgotten. 
And in the process, so will Alabama. Especially in two years, when Shelby retires and his senior status is lost. 
In the meantime, Jones is highly respected by senators on both sides of the aisle. He already has a presence on top committees, and is so well liked within the Democratic Party that he's on the short list to be Joe Biden's AG, should he not be re-elected. 
The choice seems pretty simple. On the one hand is a competent, prepared and serious statesman who knows how to maneuver his colleagues to get the most for the state. On the other hand is an unprepared, uncaring, lazy carpetbagger who doesn't understand any process. 
If your conscience or decency isn't enough, vote your wallets.