Brooks Supports NASA Authorization Act Which Increases Funding for Space Launch System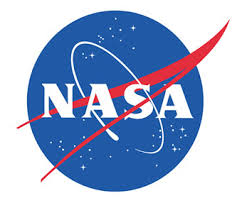 By Brandon Moseley
Alabama Political Reporter
Congressman Mo Brooks (R) from Huntsville announced last week that the FY 2014-15 NASA Authorization Act had been passed by the Science, Space, and Technology Committee. Congressman Brooks voted in favor of the FY 2014-15 NASA Authorization Act.
Representative Brooks said in a written statement, "Throughout the development of this authorization bill, my focus has been on ensuring that NASA receives the necessary funding and directions for vital missions, with a focus on the Space Launch System and human space exploration. The FY 2014-15 NASA Authorization Act increases funding for the Space Launch System (SLS) over the President's proposal by approximately $100 million. While I preferred that SLS funding be higher, I am pleased with what SLS receives given the budget difficulties America faces."
Rep. Brooks continued, "This authorization act includes an important provision on Termination Liability, which frees up an additional $125 million for SLS. This act also emphasizes that the focus of the SLS program is on developing a 130 metric ton capacity and directs NASA to report on whether a booster competition would decrease SLS costs, and if so, conduct a competition."
Rep. Brooks said that the future of the Marshall Space Flight Center was under attack in this Congress. Rep. Brooks said, "An amendment by Congresswoman Donna Edwards (D-MD) sought to shut down the Marshall Space Flight Center and/or Stennis Space Center. My staff and I helped to ensure that there was plenty of support to defeat this amendment, and it was wisely withdrawn during the markup. The Amendment was opposed by myself, the Chairman of the Science, Space, and Technology Committee Lamar Smith (TX-21), and Chairman of the Space Subcommittee Steven Palazzo (MS-04)."
Rep. Brooks concluded, "Marshall Space Flight Center is the heart of America's space program, and it will continue to lead our nation and the world in the mission of human space exploration."
The Marshall Space Flight Center is an important employer in North Alabama and a potential shutdown would have tremendous negative effects on Rep. Brooks' Fifth Congressional District. NASA critics have long argued that NASA maintains too many space centers and that substantial cost savings could be realized by consolidating the space centers.
The next generation American human space launch vehicle is the Space Launch System (SLS) which is supposed to be operational within four years. SLS is the successor to the space shuttle and the Saturn V rocket.
Congressman Brooks serves as Vice-Chair of the Space Subcommittee on the Science, Space, and Technology Committee.
Trump Truck and boat parades this weekend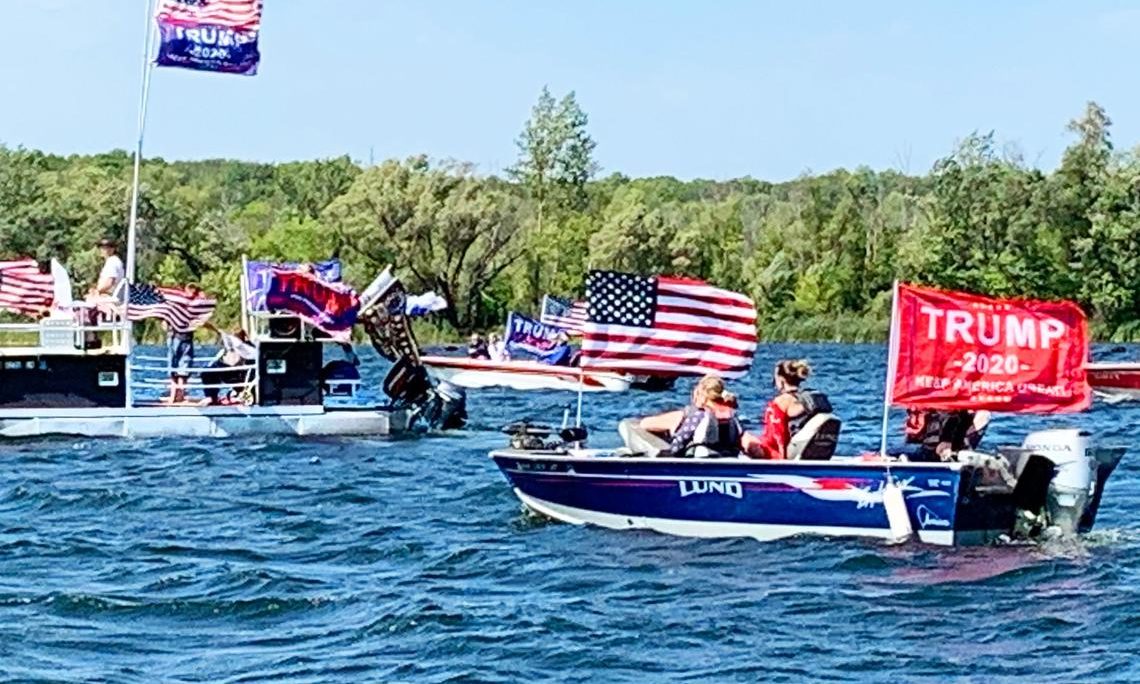 As Election Day draws near, Alabama Republicans are excited about promoting the re-election of Donald J. Trump as President and the election of Tommy Tuberville for U.S. Senate. This weekend two pro-President Trump events are happening in the state. There will be a truck parade from Ashland to Phenix City on Saturday sponsored by the Clay County Republican Party, while there will also be a boat parade on Wilson Lake in the Shoals sponsored by the Colbert County Republican Party on Sunday.
The pickup trucks will assemble at the Ashland Industrial Park in Clay County, 8240 Hwy 9, Ashland. There is a pre-departure rally at 10:00 a.m. central standard time. The trucks will depart at 11:00 a.m. and then proceed on a parade route that will take them into the bitterly contested swing state of Georgia. The Trump Pickup Parade will wind through east Alabama and West Georgia traveling through LaGrange and Columbus before concluding near the Alabama/Georgia line in Phenix City, 332 Woodland Drive, Phenix City at approximately 2:00 p.m. central time. Speakers will begin at 3:00. Trump flags will be on sale at the event.
The Phenix Motorsports Park will be hosting what sponsor hope could possibly the world's largest Pickup Tuck parade in U.S. history that is routing over 50 mile through Georgia in effort to "pickup" President Trump's numbers in GA.
A number dignitaries have been invited to address the Phenix City rally, including Coach Tuberville. Former State Sen. Shadrack McGill, Trump Victory Finance Committee member former State Rep. Perry O. Hooper Jr., and Paul Wellborn, the President and CEO of the largest Family owned Kitchen Cabinet manufacture in the USA are among the featured speakers who have committed to speak at the event.
Entertainment will be provided by: Charity Bowden, an up and coming country music singer who was the runner up on "The Voice". Charity will sing 'I am Proud to be an American' as well as songs from her Voice performances. The McGill Girls will also perform. The three beautiful and talented sisters will be singing patriotic songs in three part harmony. Geoff Carlisle, a professional DJ will be keeping the crowd pumped with music and entertainment.
Following the speakers and the entertainment there will Trump truck-vs- Joe Bidden truck races down the drag strip for the finale.
The Northwest Alabama boat parade will be on Sunday. The boats will gather at 2:00 p.m. near Turtle Point and then the flotilla will parade around the open waters of Wilson Lake til 3_00 p.m.. There will be a contest for best decorated Trump boats.
Trump supporters have held a number of large boat parades across the state to show their support for the re-election of Pres. Trump.
Boat parade sponsors say that this parade will be: pro-American, pro-law enforcement, pro-military.