Bonner Announces that Funding for Two More Austal Built LCSs Clears the House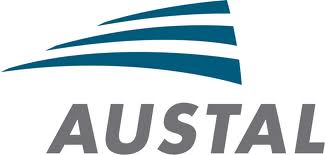 By Brandon Moseley
Alabama Political Reporter
Congressman Jo Bonner (R) from Mobile announced in his Friday column that the U.S. House of Representatives has approved additional funding to build four more littoral combat ships (LCS). Two will be build by local shipbuilder, Austal, and two will be built by Lockheed Martin in Wisconsin.
Representative Bonner said, "The Defense Appropriations Act of 2014 passed the House with $1.8 billion included to build four new LCS. Two of the ships will be built in Mobile by Austal, the other two by Lockheed Martin in Wisconsin. A month earlier, the House also passed the Defense Authorization Act of 2014, which authorized the new ships."
Rep. Bonner continued, "Mobile's Austal USA is in the middle of a $3.5 billion government contract to build up to ten littoral combat ships for the US Navy. The futuristic looking ships are designed to counter mine, submarine and small boat threats in shallow waters by using interchangeable mission "modules," which adapt the ship's capability to the threat."
Congressman Bonner said. "Austal has already launched two trimaran hull LCS ships: the USS Independence and the USS Coronado. Both are currently undergoing tests and further trials. As the contract moves forward, Austal's local workforce has grown beyond 3,600 employees. Austal is also busy completing construction of ten Joint High Speed Vessels (JHSV) for the Navy.  The JHSV contract is already fully funded."
Rep. Bonner said that last week he participated in a House Armed Services Committee hearing reviewing perceived challenges of the LCS program. Bonner said that the LCS continues to face criticism from people who misunderstand its mission and compare the LCS to larger blue water combat ships like destroyers and frigates.
Rep. Bonner said, "I pointed out during the hearing, the smaller, more agile and adaptive LCS is designed as a deterrent to shallow water threats. The LCS is an integral part of the Navy's new force projection strategy and not meant to replace larger blue water combat vessels; it will instead free them to perform the missions they were designed to do."
Congressman Bonner said that one LCS is currently stationed in Singapore to support our allies in Asia and the Pacific and that the Navy plans to deploy more LCS in the Pacific region. Rep. Bonner said, "To be sure, Austal USA and its Mobile workers will continue to play an important role in maintaining the peace far from our shores."
The Independence-class LCS has a top speed of 44 knots, carries a crew of just 40 sailors, and can be specially configured for mine sweeping, sub hunting, operating unmanned aerial vehicles, operating helicopters, and can support Marine or Special forces operations. The cost is $704 million each, although the original navy estimate was that the LCS would cost just $220 million each.
The U.S. Navy plans call for building 55 LCSs with the first twenty being ten each of the Independence-class and Freedom-class, however it is likely that those plans will face some downsizing given the ongoing sequestration crisis.
The U.S. Navy had originally proposed a competition between the two competing designs with winner take all; but eventually decided to split the order between both shipyards.
Austal is the largest builder of aluminum ships in the world. Austal has two shipyards: one in Western Australia and one in Mobile. Started in 1988, Austal has manufactured 220 vessels to date including warships, ferries, and luxury motor yachts.
Rep. Jo Bonner represents Alabama's first district in the United States Congress. Congressman Bonner will resign his office on Thursday and a special election will be held to find his replacement.
Jones says Senate race a choice between "substance and leadership, and nothing"
"One of the great disappointments in this campaign is that Alabama is not really getting choices between substance and substance," Jones said.
Speaking outside the Calhoun County Democratic Party headquarters in Anniston on Friday, Sen. Doug Jones, D-Alabama, told a group of supporters that Alabamians haven't gotten a look at what his Republican opponent might do if he wins the Nov. 3 election. 
"One of the great disappointments in this campaign is that Alabama is not really getting choices between substance and substance," Jones said. "They're getting a choice between substance and leadership, and nothing — nothing. We have not heard anything from Tommy Tuberville about what he really wants to do." 
While Jones has held numerous interviews with the media, and regular web briefings over the summer and in recent weeks, Tuberville's campaign seems to prefer the safety of keeping Tuberville from making possible gaffs or damaging statements in interviews. 
Tuberville hasn't agreed to interviews with traditional media outlets, or to debate Jones, and instead has focused on conservative talk radio spots, speaking to smaller Republican groups and at private parties.
Tuberville's campaign has ignored or denied our numerous attempts to interview Tuberville, including another request on Friday. He also declined to attend a student forum held at Auburn University on Wednesday, which Jones attended. The forum was sponsored by the Auburn College Republicans and College Democrats.
"If you ever hear something Tommy Tuberville says, it is just simply this: 'Build a wall. No amnesty. Drain the swamp.' That ain't him. That's Donald Trump," Jones said. "He cannot think for himself. He doesn't think for himself." 
Jones spoke of his record of working to help veterans through legislation. And he referred to Tuberville's nonprofit for veterans and reporting that indicates, through tax records, that less than a third of the money raised for Tuberville's charity went to help veterans. 
"I don't just create charities and send only pennies on the dollar. I do things for the veterans of this state and this country," Jones said. 
Jones also made a case for Alabamians to remember the contributions past Democrats made in the state. Jones said it was Democratic Sen. John Sparkman who helped build Alabama's Redstone Arsenal. 
"It was a Democrat, Lester Hill, who built the rural hospitals around here that Donald Trump and Mitch McConnell and Tommy Tuberville are trying to destroy," Jones said. "It was Howell Heflin who built up agriculture in this state. Those are the Democrats. It was Franklin Rosevelt that put electricity in this state. We're going to do the same thing for broadband. People forget those things. They forget those things because we've let other people define us with lies."
Jones plans to visit Jefferson County on Saturday, then on to the Black Belt and Mobile on Sunday with another stop in Birmingham on Monday afternoon. 
"The goal is to get everybody out. That's the thing if we want to continue to ensure Alabama moves forward — moves forward and not backwards, to continue to have somebody, if I do say so myself, somebody that's just not going to damn embarrass us," Jones said.
"We've had too much of that in Alabama," Jones said, "and I bet you it won't be a year that Tommy Tuberville would be an embarrassment to this state because he doesn't know the issues. He doesn't know what to do, and he's dang sure not going to know what to do when Donald Trump is not president of the United States." 
Jones encouraged supporters to be skeptical of recent polling. One such recent poll, by Auburn University at Montgomery, puts Tuberville ahead of Jones by 12 percentage points, 54 to 42.1. An internal poll by Tuberville's campaign puts Tuberville ahead by 15 percentage points, while an internal poll from the Jones camp put Jones ahead by one percentage point. 
"Don't listen to these polling folks that come in, and they don't know Alabama, and they don't know what they're doing. We're tracking this race, and I can tell you, everything has been moving in our direction the last two months," Jones said. 
People standing along roadsides holding his signs and showing support, Jones said, is "the energy we've got out there. That's what you can't poll."
Ellen Bass of Anniston, standing outside the Calhoun County Democratic Party headquarters just after Jones spoke, told APR that she has numerous Republican friends who are voting for Jones.
"My hat's off to them because they're coming out," Bass said. "They recognize that he is a better candidate."
Ciara Smith, 21, newly elected to the Anniston City Council, told APR outside the headquarters building that Jones is the better candidate.
"I think that he's educated. I think that he speaks with passion and heart," Smith said. "And he knows what he's talking about, which is important, and which is more than we can say about the other candidate."
Speaking to APR after his speech to supporters, Jones said that he feels very good about the state of his campaign.
"Everything we're seeing is moving in our direction," Jones said. "And the more he stays hidden, the better it is for us."