McClendon Launches July Massacre Out-Raising Opponent 10-to-1
By Bill Britt
Alabama Political Reporter

MONTGOMERY—An unexpected battle is brewing in Senate District 11 as veteran republican lawmaker, Rep. Jim McClendon,(R-Springville), takes on newly-minted GOP Senator Jerry Fielding (R-Sylacauga). But if early campaign contributions are an indication of the final results, this will not be a heated conflict but a bang and then a whimper.
In what might be called a "July Massacre", McClendon out-raised Field 10-to-1 in campaign contributions. According to the secretary of state filings McClendon raised $76,130.00 in July with Fielding bringing in only $7,000.00. The FCPA reports show that Fielding has $14,180.92 in cash on hand while McClendon has $156,956.89.
McClendon said that he was pleased with his "widespread grass roots support," but was not surprised that "the voters in the most conservative senate district in Alabama are turning to and supporting the tried-and-true conservative candidate."
McClendon has served in the state legislature as a republican state representative since 2002, while Fielding is a recently converted republican, switching from the Democratic Party after almost 30 years.
Fielding, who won his seat in the state senate as a democrat in 2012, jumped to the republican supermajority in October of 2012. At the time, Fielding said he was not "leaving the Democrat caucus with any ill will…", but said that he felt the national Democratic Party was going "further and further to the left." In fact Fielding's 2010 race for the senate was one of the most costly for the republicans in which Fielding, with the aid of democrat political action committees, raised over $600,000 to defeat republican Ray Robbins. Two years later, Fielding joined the ranks of those he once opposed drawing ire from many who had been his closes supporters.
Judge Mark Kennedy, who was then chair of the Alabama Democratic Party, said of Fielding's leaving the party, "This has everything to do with… the fact that Jerry Fielding was targeted for elimination by the Republican supermajority unless he switched parties." Fielding changed parties after the new redistricting maps were signed into law. He voted against both the House and Senate maps.
Fielding's former colleague, Kennedy, did not give him a pass on this fact either saying, ""The redistricting plan passed by the Republican supermajority is intended to make white Democrats in the legislature extinct, and Jerry Fielding must have decided that serving part time in the legislature is more important to him than principle or the Party that has had his back for almost 30 years."
Kennedy had earlier said that Fielding was also promised a major committee assignment if he switch parties, "[He] was promised a position as Vice Chair of the Senate Judiciary Committee if he switched parties."
In fact, Fielding at a press conference denied Kennedy's claim only to be elevated to Vice Chair of the Senate Judiciary Committee a few days later.
"Jerry Fielding's first act as a Republican Senator was to stand in front of a room full of people and lie," said Kennedy referring to Fielding's denial of the promised chairmanship.
McClendon said of his history as an individual and legislator, "I have always run as a conservative, been elected as a conservative, and voted as a conservative. My voting record in the House clearly reflects unchanging core values."
Fundraisers in Montgomery and in St. Clair County—the conservative stronghold in District 11—have yielded few contributions for Fielding. McClendon, a native of St. Clair County, who has served as Chairman of the House Health Committee, the Permanent Legislative Committee on Reapportionment, the Government Relations Subcommittee of the Standing Committee on State Government, the Hospital Committee of the State Health Coordinating Council and the Health Insurance Exchange Study Commission has received widespread support in District 11 and in Montgomery.
The reapportioned Senate District 11 includes: St. Clair County: Springville, Margaret, Odenville, Argo, Moody, Wattsville, Cropwell, Riverside. Talladega County: Talladega, Waldo, Sycamore, Sylacauga, Fayetteville, Talladega Springs. Shelby County: Wilsonville, Shelby, Columbiana and Alabaster.
Birmingham approves $1.3 million contract for real-time crime center technology
Woodfin repeated that facial recognition capabilities will not be used in accordance with the contract.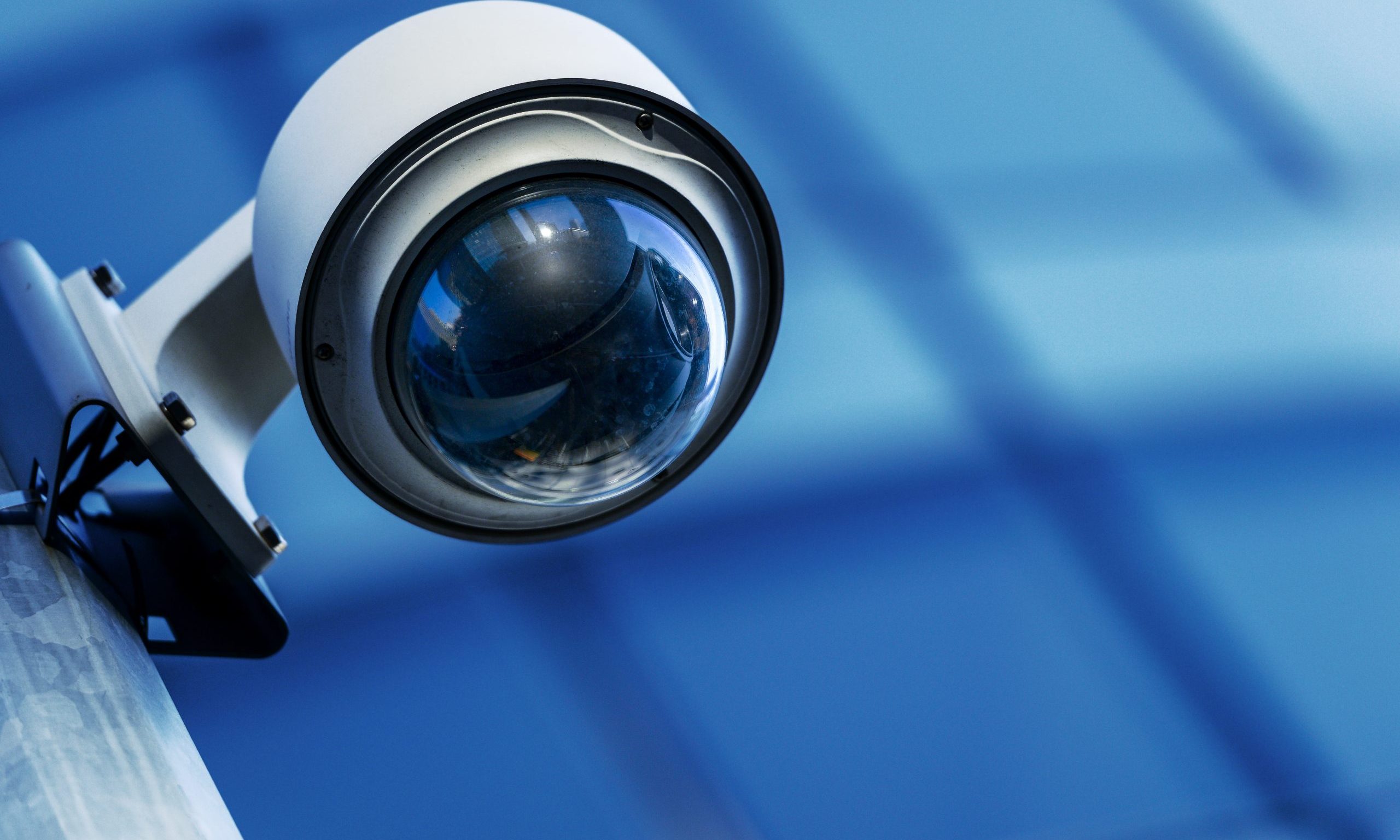 The Birmingham City Council approved a five-year, $1.3 million contract with Motorola this week to provide new technology for the police department's real-time crime center amid unease and public concern over the potential use of facial recognition software within the new systems.
Mayor Randall Woodfin insisted in his remarks made before the council that the new technology is meant to integrate existing hardware and technology inside the real-time crime center. "You're not buying any additional new equipment," he said, "You're buying something to integrate all those systems."
The software suite includes Motorola Solutions's CommandCentral Aware, a system that aggregates video, image and other data information into one interface, and BriefCam, a "video synopsis" system that will further integrate and analyze information from Birmingham's ShotSpotter systems, public cameras and police body cameras.
Briefcam offers facial recognition capabilities, which was the main concern of community members speaking before the council, and the risk that use of the technology could disproportionately affect Black people. Facial recognition technology has a record of racial bias and misidentifies Black people at rates five to 10 times higher than white people.
"Despite assurances that there will not be facial recognition implemented at this phase that does not prevent it from being implemented in the future," said Joseph Baker, Founder of I Believe in Birmingham and one of the Birmingham residents voicing concern on the proposal. "I believe that this software, if fully implemented, can easily lead to violations of unreasonable searches."
Another resident who spoke against the resolution was Byron Lagrone, director of engineering at medical software solutions company Abel Healthcare Enterprises. Lagrone pointed to IBM and Amazon as examples of companies that have halted or abandoned facial recognition and object tracking software altogether over racial bias concerns.
"The prevailing attitude, among technical people is this technology is not effective, and it causes high amounts of harm for next to no gain," Lagrone said.
Woodfin repeated that facial recognition capabilities will not be used in accordance with the contract.
"It's explicit in this contract that facial recognition will not be used," Woodfin said, "[If] facial recognition wants to be used in the future of this city. It would have to be approved by this body. … The mayor's office or the police department doesn't have unilateral power to use facial recognition. That is not part of what our contractual relationship is with Motorola."
Woodfin also clarified that the total $1.3 million price of the contract will not be paid as a lump sum but spread out over the five-year commitment.
The city council voted 8 to 1 to approve the contract, with District 8 Councilman Steven Hoyt speaking in favor of the use of facial recognition capabilities.
"You can't say, 'I'm going to build a house but I'm not going to use the restroom,'" Hoyt said. "If it's in the house, you're going to use the restroom. … If it has the capability of facial recognition, guess what's going to happen? You're going to use it. I'm going to vote for it because I know we've got to have every tool we can garner to fight crime, because it's out of hand."
Hoyt also suggested a review of the information collected by the new system apparatus.
"I do think, for the public's sake, we need to have some way we review that and see how it's being used," Hoyt said. "We need that to go along with this."
District 3 Councilwoman Valerie A. Abbott — who said she was the victim of a burglary the day before the vote — echoed the mayor's insistence that the facial recognition capabilities would not be deployed unless authorized by the city council, reading a letter from Motorola stating "in order to enable facial recognition, Motorola will require an addendum or change order to the contract," which would have to come before a public meeting of the city council.
"I too would not want facial recognition," Abbot said, "I'm voting in favor of this because the majority of my constituents are telling me they want more and better policing, capture of criminals, prevention of crime."
District 5 Councilman Darrell O'Quinn was the lone no vote among the near-unanimous city council, stating that he had "some reservations about how we're doing this and will vote my conscience." 
Later, O'Quinn was quoted in BirminghamWatch, saying his vote reflected his concerns about "taking on a new debt obligation in the midst of a projected $63 million shortfall in revenue."