Lee Davis Tells Republicans that Media is Rapidly Changing in State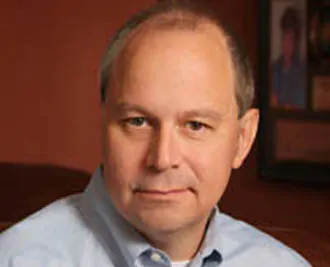 By Brandon Moseley
Alabama Political Reporter
Longtime Birmingham area journalist, sports talk radio and conservative talk radio host Lee Davis, addressed the members of the Mid-Alabama Republican Club (MARC) in Vestavia on Saturday.
Davis told the members that the implosion of the 'Birmingham News' was the dominant issue in the local news business.  Davis said that it has been less than a year since Alabama's largest newspaper went from seven days a week to just three days a week and at this point he wondered if the three day a week paper would remain a year from now.
The MARC was holding their monthly breakfast meeting at the Vestavia Public Library.  Alabama State Representative Paul DeMarco (R) from Homewood moderated the event.
Davis said that the next three election cycles are very important for this country.
Davis said that there has always been criticism of the 'Birmingham News' but the papers of the 80s and 90s look great compared to what the 'Birmingham News' has become.  Davis said that the News idea of editorial page balance is Joey Kennedy and Eddie Laird.  Davis said that the 'Birmingham News' has, "Turned into a left wing rag."  Davis said that that does not make sense from a marketing standpoint.  Davis said that the majority of the potential readership in the greater Birmigham area lives in the Sixth Congressional district (currently represented by Spencer Bachus (R) from Vestavia) which is the most conservative district in the country.
Davis said that other publications and news sources are moving in and taking up the slack.  Davis said that the 'Tuscaloosa News' now has more news about Hoover than the 'Birmingham News' does.
Davis said that local talk radio is currently in a state of flux.  Management level decision makers made incorrect decisions to moderate their formats after President Obama was re-elected in 2012 and he himself has been a casualty of that trend.
Davis said that radio stations are trying to be less controversial.  "They almost are imposing the 'Fairness Doctrine' on themselves," but it has gotten to the point locally that they are literally doing shows about Fourth of July barbecue recipes.
Davis said that the demise of the 'Birmingham News' and questionable format decisions on local talk radio stations have only continued the movement toward the internet.
Davis said that the next casualty will be TV news.  Station managers would rather cover non-controversial topics like celebrity news and fluff than do in depth coverage of actual news issues.
Davis predicted that there will be more and more movement away from traditional media.  Of the three traditional news sources Davis said that local talk radio has the best chance to survive.
I am not sure that Birmingham News will be around a year from now as a three day a week publications
Davis said that the Washington Post sold for just $200 million shows us the state of newspapers.  For many years it was the standard for investigative journalism now it changes hands for roughly the value of a good second baseman.
Davis said that papers are making editorial decisions to get rid of the hard news.  Davis said, Like local talk radio stations newspapers are dumbing down media.  It is all about money.  It is all about markets; but Davis said you can adapt without losing your soul.
Davis said that he talked with Andrew Breitbart shortly before his death and Breitbart said that 'Politics always follows culture.'  Conservatives often get that backwards.
Davis said that gay marriage is a good example.  "I never thought we would get to the point where if you believe that marriage is a sacred bond between a man and a woman you would be on the defensive. "  Davis said that ABC made the decision 15 years ago with 'Will and Grace' that they were going to show homosexuality as another decision like vanilla or chocolate ice cream and we are seeing the cultural changes that resulted from that.
The somebody like Obama could get elected in the first place shows how much the culture has changed.
Davis said that the miniseries about Hillary Clinton is a lot like the favorable coverage that John Glenn received from 'The Right Stuff."  Everybody at the time thought that that would propel the astronaut turned Democratic Senator to the White House: it didn't and Davis thinks that it won't be enough to overcome her incredibly poor record as Secretary of State.  What she didn't deserve is Diane Lane playing her.  We have to assume that Hillary is the Democratic nominee.
Davis said, "It is kind of sad to see where NBC news has evolved to.  They made an editorial decision to become a left wing advocate."  Davis said that he expects to see more polarization in news.
Davis told that gathered group of conservative leaders, "One mistake we have made is that we have all come to the mindset that everybody watches Fox News."  Fox may dominate the ratings of news cable networks, but Fox is a small percentage of overall viewers.
More people watch 'Dancing with the Stars', Kareem Abdul Jabar' jumping off of a diving board, or what's left of 'American Idol' than watch Fox News or listen to conservative talk radio.  So many people out there don't watch Bill O'Reilly…..or the liberal news shows.  We need to figure out how to reach those people."
Daivs said that is favorite news web site is RealClearPolitics.com out of Chicago.  It takes the best of the day on both the left and the right.  Davis said that he doesn't do World Net Daily and similar sites.  "
I try not to go down rabbit holes."  Davis said that his favorite columnist is Charles Krauthammer.  Amy Stoddard with the Hill.com is a very good friend.  He also like Investors Business Daily and the 'Detroit News' has very good editorial page.  Davis said that George Will is a good read and so is Walter Williams.
On the 2014 Senate midterms Davis said, "I am scared to death that there is a lot of missed opportunities like 2010 and 2012.  "We have done a terrible job of recruiting candidates."
Davis has hosted or co-hosted numerous radio shows and was most recently a talk radio host at 101.1 FM.
Davis said that as we choose our candidate we have to look at the electoral map.  Romney only flipped North Carolina and Indiana.  Neither should have ever gone Democratic.   To win Republicans need to flip back Ohio, Florida, Virginia, steal Michigan and have got to compete in Nevada, Colorado, or New Mexico.  "I don't see Rand Paul or Rick Santorum doing that."
Davis said we need to come up with a new package.  The candidate who can break the mold Davis said is Suzanna Martinez the Republican Governor of New Mexico.  Even her position on immigration will surprise you.  "She can get tough on immigration and you can't call her a racist."
Davis said that we lost the culture war was when we got timid about values.
Davis predicted that Alabama will play Ohio State in the BCS national championship game, the Atlanta Braves will win the World Series, and the San Francisco Forty Niners will play in the Super Bowl.
The next meeting of the MARC will be on September 14th.
The Republican Women Of the South announced that they will have Condoleeza Rice at their Luncheon on December 19th at the Vestavia Country Club. Sponsorships are still available.
Alabama Eagle Forum announced that there will be an informational forum on Common Core at the Briarwood Presbyterian Church sanctuary on Friday 16th from 7:00-9:00 pm.
Print this piece
Opinion | With liberty and justice for all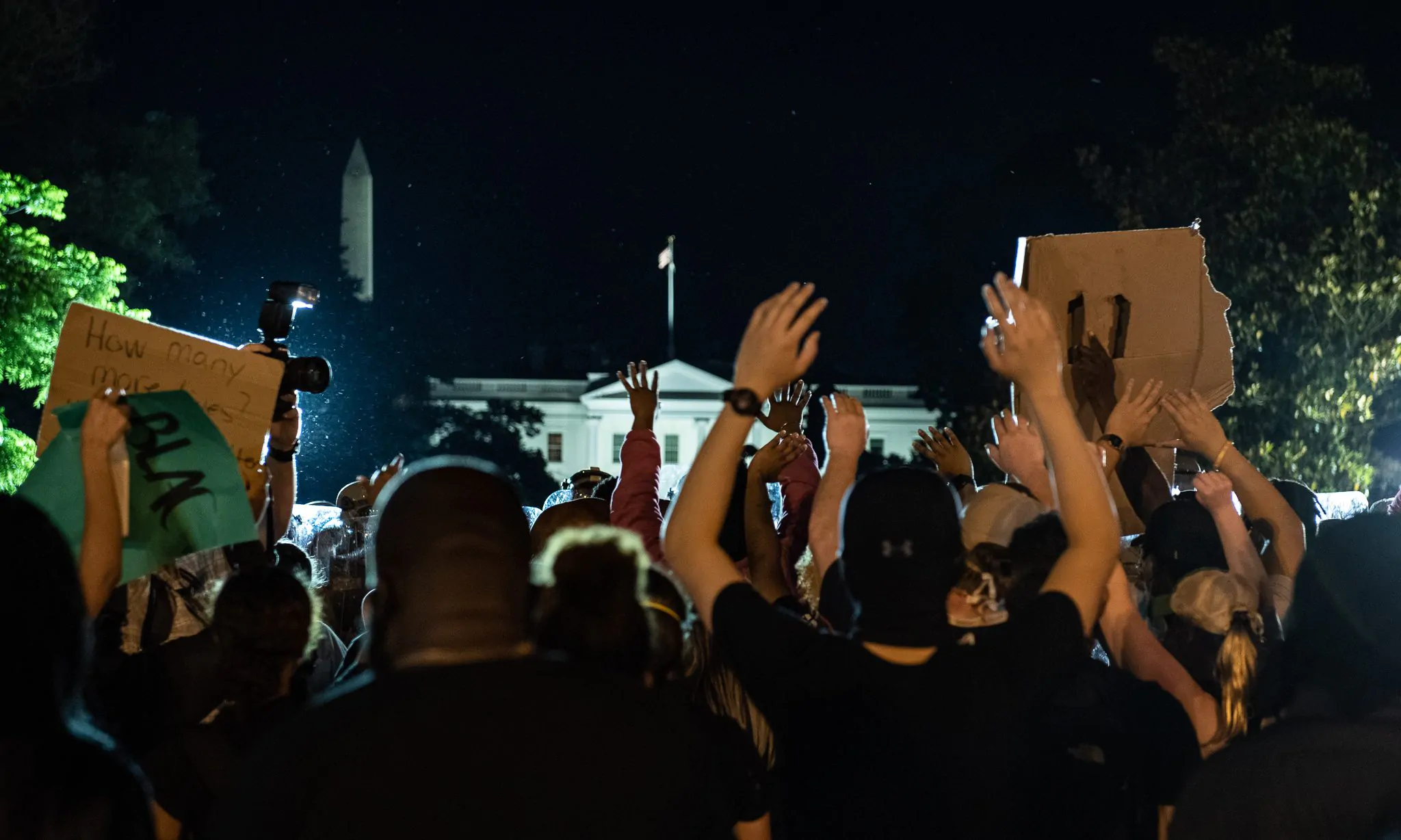 As peaceful protests over the last week have been marred by violence and looting, the nation should be asking what kind of country we are and what we are to become?
Are we to be the shining city on a hill or a lord of the flies kingdom of warring factions?
Most of the protesters who have taken to the streets across the nation are only asking for those things promised in The Declaration of Independence and quoted in the nation's Pledge of Allegiance.
They want the promise of "all men are created equal," with "liberty and justice for all," to be fulfilled.
Amidst the chaos, we hear calls for "law and order" and chants of "No justice, no peace."
A nation can have law and order without justice, but when justice is denied or meted out unequally, people will only remain silent or peaceful for so long.
Law, justice, and peace should flow from the same fountain but rarely ever do in equal measure.
Dr. Martin Luther King, Jr., and Gandhi before him, showed the world the power of nonviolent resistance. From the Salt March, which took place from March to April 1930, in India, to the Selma-to-Montgomery March in 1965, a small band of individuals has shown that peaceful protests can overcome even institutional wrongs.
But laws passed in the 1960s, while changing what was legal, didn't answer inequities or alter everyone's hearts and minds.
Even today, the dog whistles of racism and bullhorns of hate compete against calls for change.
Only when bigotry is shown in bright relief against the suffering of a nation's citizens, do the powerful lose their stranglehold.
The murder of George Floyd is further evidence of a long-festering problem, and the ensuing rage is simply the manifestation of years of systematic mistreatment of black citizens. The laws may have changed in the 1960s, but the mindset of those who fought against that progress has been reborn.
As a nation, we cannot stand with a Bible in one hand and a club in the other and claim equal protection under the law.
Perhaps opening the Scriptures and letting the voice of Jesus speak, rather than holding his words as a prop, would be a good first step. Jesus said to love your neighbor as yourself, do unto others as you would have them do unto you. Are these not the values we should hold dear?
I do not condone violence or property destruction, but I do understand the grievances that lead to both. We, as a state, and nation, can't address the one without offering to answer the other.
President Trump's failed attorney general Jeff Sessions has appointed himself as the spokesman for law and order. In a recent press release, Sessions said, "All over the country we have seen the results of 'politically correct' and completely ineffective leadership."
Sessions blames, "Antifa, far-left radicals, and criminal thugs," and many agree with him.
During George Wallace's political rally at Madison Square Garden in 1968, he blamed anarchists, activists, militants, revolutionaries and communists for the nation's ills.
Wallace also said, "The Supreme Court of our country has hand-cuffed the police, and tonight if you walk out of this building and are knocked in the head, the person who knocks you in the head is out of jail before you get in the hospital, and on Monday morning, they'll try a policeman about it."
Today, Wallace, like Sessions, would say that political correctness was the problem, not a culture that targets certain citizens.
Wallace expressed his disdain for demonstrators who tried to block President Lyndon B. Johnson's limousine saying, "I tell you when November comes, the first time they lie down in front of my limousine, it'll be the last one they ever lay down in front of; their day is over."
On Facebook, some Alabamians have suggested protesters be shot in the head if they resist arrest. And so it goes that the ugliness of human nature stands ready to repeat the sins of the past over and over again.
In an Op-Ed, Alabama State University President Quinton T. Ross, Jr., invoked the past in a very different way.
"Our nonviolent stand proved successful in the past, and I believe it could be the catalyst for real and impactful change. Let peace be at the core of all of our actions," wrote Ross.
"While it seems as though remaining calm in the midst of a racist storm is a signal to be disrespected, disregarded and endangered, remember the lives that were lost to get us to this day. Remember the examples of those who were brutally beaten and rose up from that brutality to walk the halls of Congress, to become mayors, governors, state legislators and community leaders."
Our nation was born out of public defiance in the face of political oppression. Our nation was to be a port for those seeking hope and justice in a world of tyrants.
President Ronald Reagan called the United States "the shining city upon a hill."
"In my mind, it was a tall, proud city built on rocks stronger than oceans, windswept, God-blessed, and teeming with people of all kinds living in harmony and peace," said Reagan in his 1989 Farewell Address to the Nation. He further said he saw the nation as, "A city with free ports that hummed with commerce and creativity. And if there had to be city walls, the walls had doors, and the doors were open to anyone with the will and the heart to get here."
Reagan saw a nation where everyone was allowed to live with peace and prosperity. A place where all were equal, deserved freedom and justice. Is that not what we all want, including the protesters?
America has always been a land of promise, and many times, promises are not kept.
But today, our nation may very well be at a turning point.
Will the moral imperative of fairness break over the dam's edge, or will some just add more sandbags to the top?
Will we decide liberty and justice for all are more than words we repeat by rote, and that everyone deserves the promise of America?
That is the question before us, and now what we choose will show who we are and what we will become.
Print this piece