Alabama Agriculture Grows Despite Tough Economy
By John McMillan
The numbers tell the story: $70.4 billion. That's the sum total of the economic impact of agriculture, agribusiness and forestry on Alabama's economy.
Bear in mind, each year, Alabama's economy generates $188.3 billion in goods and services, 37% of which comes from farming, forestry and agribusinesses. Among Alabama workers, two in five rely on farming, forestry and agribusiness for their livelihood.
The past decade has been a relatively good time for farmers as commodity prices –
including: poultry, beef, cotton, corn, peanuts, soybeans and wheat – have reached and stayed at or near record highs. Of course, offsetting these higher prices are costs such as energy, fertilizer and land, which have all trended higher in recent years.
The 21st century has seen the surging economies of India and China resulting in greater demand for Alabama farm products. Each year, we export billions in poultry, cattle, cotton, soybeans and peanuts to Asian markets. Alabama farm communities, as a result, are more prosperous.
Despite the Great Recession that lingers in some areas of the state, Alabama agriculture has prospered, creating jobs and opportunity. However, the overall economy has struggled. In 2012, when the U.S. gross domestic product (GDP) grew at an anemic rate of 2.5%, Alabama turned in a growth rate of less than half, at 1.2%.
This year, several economic indicators tell us that better times are ahead in Alabama:
Our unemployment rate is coming down to 6.5%, versus 10.5% in 2009
Business confidence is on the rise, forecasting business expansion, hiring and profitability.
Automakers in Alabama continue to build more cars and announce plans to expand operations.
Alabama is scoring big in industrial relocations, including Airbus Aircraft and Austal Shipbuilding, creating thousands of new jobs in the Mobile area.
Alabama's rate of economic growth or GDP is expected to nearly double this year to 2.2%.
We have a strong economic base in Alabama, especially in agriculture and manufacturing, which should generate jobs and opportunity for thousands of Alabamians and small businesses for the foreseeable future.
Yet, it's not wise to rely on the status quo to sustain us, especially in today's highly competitive international marketplace. Two years ago, our department joined the campaign for ratification of free trade agreements between the United States and three nations: Colombia, South Korea and Panama. Thanks to bipartisan efforts in Congress, these trade agreements passed overwhelmingly and President Obama signed them into law.
It is now time for us to focus on how Alabama companies can take advantage of these open markets. Thanks to support from many of our stakeholder companies, we held a symposium in late 2011 on world food outlook and how Alabama agriculture can respond to the burgeoning demand for food and fiber.
By the year 2050, world population will reach 9 billion, including two billion more people joining the middle class. Most of the middle income growth will occur in China and India. The American farmer has an incredible opportunity to meet what will be a 50% increase in world food demand, much of which will be protein, such as meat, poultry and grains. Alabama will play a large role in this, as we are the nation's third largest poultry producer. Our Alabama poultry producers this year are well ahead of last year's production levels, with some 25 million new chickens added each week to the state's poultry population. It is worth noting that Alabama cattle and grain production also are in great demand.
There is more to growing our economy than agricultural output. We have a significant agricultural and forestry related industrial base that provides significant benefits. Total value-added impact for the agriculture, forestry and related industries sector of Alabama's economy totals $30.8 billion a year, according to a recent study conducted by Auburn University's Department of Agricultural Economic and Rural Sociology.
This sector has great potential for Alabama's economic future, supported by our land grant colleges that provide the research and development resources necessary for growth.
We have a very good working relationship and strong leaders among our agricultural and forestry stakeholder groups along with out land grant colleges upon which we are building our future. Our focus is clear and our challenges are formidable. Fortunately, all of us are moving in the same direction.
John McMillan is Commissioner of Alabama's Department of Agriculture & Industries. You can write him at [email protected].
Opinion | Air superiority then, space superiority now: the Battle of Britain 80 years hence
The United States and her friends cannot allow a country that is utterly opposed to freedom to control space.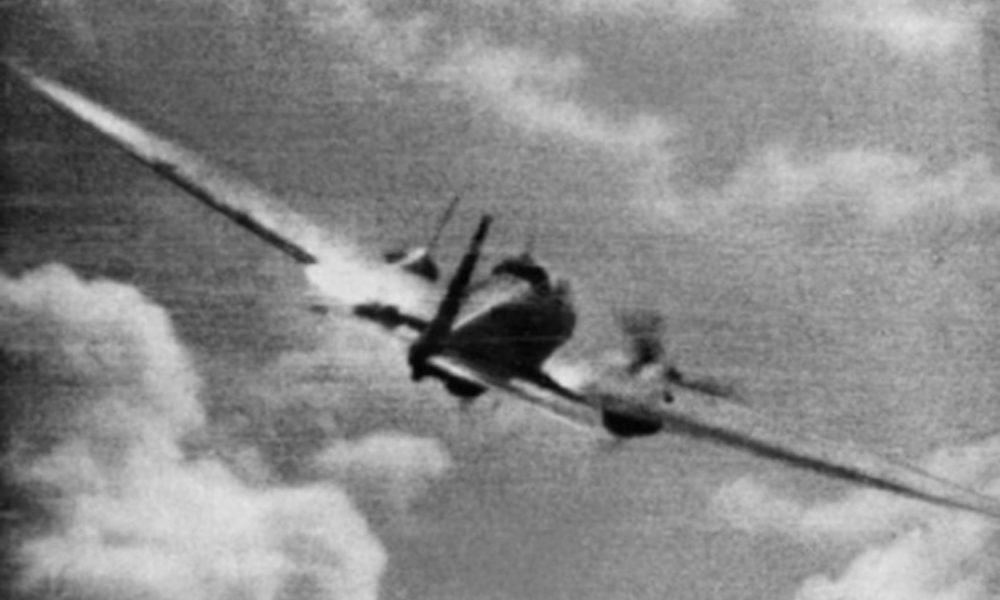 Eighty years ago this week, hurricane season ended when the Royal Air Force won the Battle of Britain by stopping the Nazi war machine at the edge of the English Channel.  Before the summer of 1940, Hitler had derided Great Britain as a nation of shopkeepers. Göring's seemingly superior Luftwaffe pilots were outdone by the young British RAF, aided by friendly forces—not the least of which was a squadron of Polish pilots. They had shown the world that the Nazi juggernaut could be countered through perseverance, aided by the novel design of quick and lethal airplanes: the spitfire and hurricane.
Churchill named this battle when he declared after Dunkirk that with the conclusion of the Battle of France, the Battle of Britain would begin. Unlike past battles, the critical objective was as amorphous as it was strategic: the achievement of air superiority. It was a testament to the fact that warfare had changed forever, tilting the scales in favor of technology over brute strength.
Even Hitler and his retinue of yes-men knew that subjugating Britain would require a risky and complex invasion. The English Channel, though relatively narrow at some points, served as a giant moat that required amphibious landings on slow-moving vessels, which would be vulnerable to attack from above. Nazi control of the air would be the key to a successful invasion. With proper preparations for a seaborne invasion many months out, Göring pushed for an air campaign, and Hitler approved.
The Luftwaffe's first objective was to destroy RAF airfields, but Luftwaffe planes were not designed for this mission, and their pilots—though experienced—were no match for the RAF's pilots in spitfires and hurricanes. These planes had unmatched maneuverability, and home-field advantage played an equally important role. The British had a superior early warning radar system that enabled them to plot the likely flight path of incoming enemies and to scramble their gassed and fully loaded planes efficiently. Over Britain, each downed German represented not only a lost airplane but also a lost pilot. Maintaining air superiority was a fight for survival, and the British pilots knew that the fate of freedom for their island, and perhaps for civilization, rested on their shoulders. They turned the tide of the war in fighting, as Churchill noted, "undaunted by the odds, unwearied in their constant challenge and mortal danger."
While the concept of air superiority was initially academic, the Battle of Britain proved it critical to modern military success. Since then, the need for air superiority has remained unquestioned. A country might not win with air superiority, but failure was guaranteed without it. The use of airpower to master the skies has been the first order of business in every major conflict since World War II. Even today, with the development of defensive missile shields and the capability of intercepting incoming aircraft and missiles, air superiority is and will remain a critical objective in any conflict. But air superiority is starting to give way to space superiority.
As we become more and more dependent on satellites, and as human activity in space becomes less of a novelty, controlling space will be critical not only for commercial and economic success, but also for global stability and the defense of our nation. The nation that controls space will control the destiny of the entire world. To be dominant in space is to be dominant period, and the dominating nation will have the final say over many aspects of our lives.
Those who would object to the militarization of space do not understand, or refuse to see, today's reality. The activities of the Chinese Communist Party (CCP) in space are similar to those of the nations who sought to control the sea in the 19th century and the air in the 20th century. At present, these activities are largely unchecked by other nations and international organizations.
There was a time when the United Nations was capable of limiting space to peaceful means. Similar to the control of nuclear weapons, the United Nations provided a means of achieving an international consensus that limiting weapons in space was beneficial for all nations. But, as with any large organization attempting to achieve consensus among diverse groups, the only real agreement among nations became the lowest common denominator. Thus, UN limits on the militarization of space are limited, weak, and ineffective.
This void of international leadership is being filled by a resurgent Communist China, intent on achieving world domination—a long-term national goal. With few international limitations, the CCP is seeking space superiority to impose its ideas on the world and thereby supplant civilization's shared liberal principles. The UN has been aggressively helpless or simply unable to check China's dreams of space superiority. While the CCP has yet to obtain the domination it seeks, it is clearly on track with covert military missions, like developing its own GPS system that would aid in obtaining space superiority.
The United States cannot let this happen. Students of history know that many of the great and terrible military conflicts could have been prevented or mitigated with proper foresight and preparation. Unless the United States acts soon to check CCP aggression in space, we may have extremely limited choices in the future.
Our new Space Force must explain the seriousness of this threat and develop strategic plans to protect space from the domination of any one country. This grand effort will require allies who not only understand the threat, but who are financially able to join with the United States to dominate space for peaceful purposes. The free world's shared cultural and civic traditions could form the basis for ensuring that space can never be dominated by one country.
During World War I and in the following decades, Churchill stressed the importance of developing radar, the tank, and the airplane. Without these developments, the Battle of Britain would have ended much differently. As we celebrate the 80th anniversary of victory at the Battle of Britain, and as we understand the strategic necessity of air superiority in protecting the island nation from foreign invasion, we should recognize the strategic necessity of space superiority today.
The United States and her friends cannot allow a country that is utterly opposed to freedom to control space and, in turn, Earth. The free world must develop space first and create enforceable laws to allow space to be an extension of the liberty we currently enjoy. In order to do that, we must overhaul our outdated legal regime concerning the development and deployment of space technologies, support the private development of space properly, and remove the bureaucratic barriers hindering important breakthroughs. We must not surrender space to totalitarians who would use it to subjugate free peoples around the globe. If we heed the call to action and engage in this new endeavor, we can ensure that the limitless possibilities of space are secured for future generations.