Redistricting Lawsuit Likely to End Today
By Brandon Moseley
Alabama Political Reporter
The fate of Alabama's legislative 2012 redistricting plan will be decided by a panel of federal judges in Montgomery in a trial that is likely to conclude today (Tuesday).
Alabama state Representative Jim McClendon said on Facebook Tuesday August 13, "Senator Dial and I wrap up the Redistricting Trial today. He testified last Thursday, I testified yesterday, Monday. Hopefully today will be the final day of this endurance contest. The Legislative Black Caucus sued the State over the plan passed by the legislature and signed by the governor, so we are the defendants, having taken a big role in the constitutionally mandated task of redrawing House and Senate district lines. My expectation is that the court will rule in favor of our work."
Both Houses of the Alabama Legislature passed decennial reapportionment plans in last year's Special Session. Alabama State Senator Rodger Smitherman (D) from Birmingham opposed both the redistricting plans for the Alabama Senate and the Alabama House of Representatives. Sen. Smitherman told 'The Alabama Political Reporter' last year that he feared that all African-Americans in the state will be disenfranchised as a long term result of the new reapportionment plans.
Sen. Smitherman said, "What they have done is take African-American voters out of many of the districts that they are trying to change to be predominantly Republican districts that are Democratic districts now." The Birmingham Democrat said, "They don't ask you if you are Republican or Democrat they have just totally disenfranchised those voters to the point where they moved some of them to districts that are predominantly Republican and they are upset about it. Those people are totally disenfranchised. They will be at the mercy of that district."
Sen. Smitherman said that the redistricting plan will result in Alabama no longer having a viable two-party system. Sen. Smitherman said that the reapportionment plan: "is designed to have a system that is split up where African-Americans are on one side (Democrats) and everybody else is on the other side (Republican)"….. "As a result you have segregation."
Sen. Smitherman, and the Alabama Democrats as a group, claim that Republicans packed as many minority voters as possible into majority minority districts because most Alabama Blacks vote for Democrats, while most Alabama Whites vote for Republicans.  Increasing the percentage of White voters in the 27 majority white Senate Districts they clam increases the likelihood that Republicans will win those districts, leaving Alabama with one political party dominated by Whites and one political party that is dominated by Blacks.
Sen. Smitherman said, "Now you have a situation where 27 people (Senators representing majority white districts) are going to be ignoring the other 8 (Senators representing majority minority districts). All African-Americans in the state are going to be disenfranchised and then you are going to have an acceleration of the efforts to hinder African-Americans the opportunity to vote."
Article One, Section 2 of the United States Constitution calls for a national census every ten years. "Enumeration shall be made within three Years after the first Meeting of the Congress of the United States, and within every subsequent Term of ten Years, in such Manner as they shall by Law direct."The Census is then used for redistricting Congress, the legislature, and state school board. The actual redistricting is performed by each individual state based on the numbers in the most recent Census. In Alabama the Permanent Committee on Redistricting is assigned the responsibility of performing this Constitutional role. The Permanent Committee on Redistricting is composed of nine Senate Republicans, two Senate Democrats, seven House Republicans, and four House Democrats. The distribution between the two political parties is based on their representation in their respective houses. After the election of 2010, the Republican Party won control of both the Alabama House and Senate. The goal of the Committee is to create fair districts; but redistricting is a political process. The Joint Chairmen of the Committee on Redistricting were Sen. Gerald Dial (R) from Lineville and Representative Jim McClendon (R) from Springville.
Rep. McClendon said on Facebook Tuesday that he would, " Be glad to get freed up from this 3 year project and get on with my race for Senate." Rep. McClendon is challenging state Senator Jerry Fielding (R) from Sylacauga in the 2014 Republican primary. Sen. Fielding was elected as a Democrat in 2010.
Print this piece
New COVID cases in Alabama increasing faster than 46 other states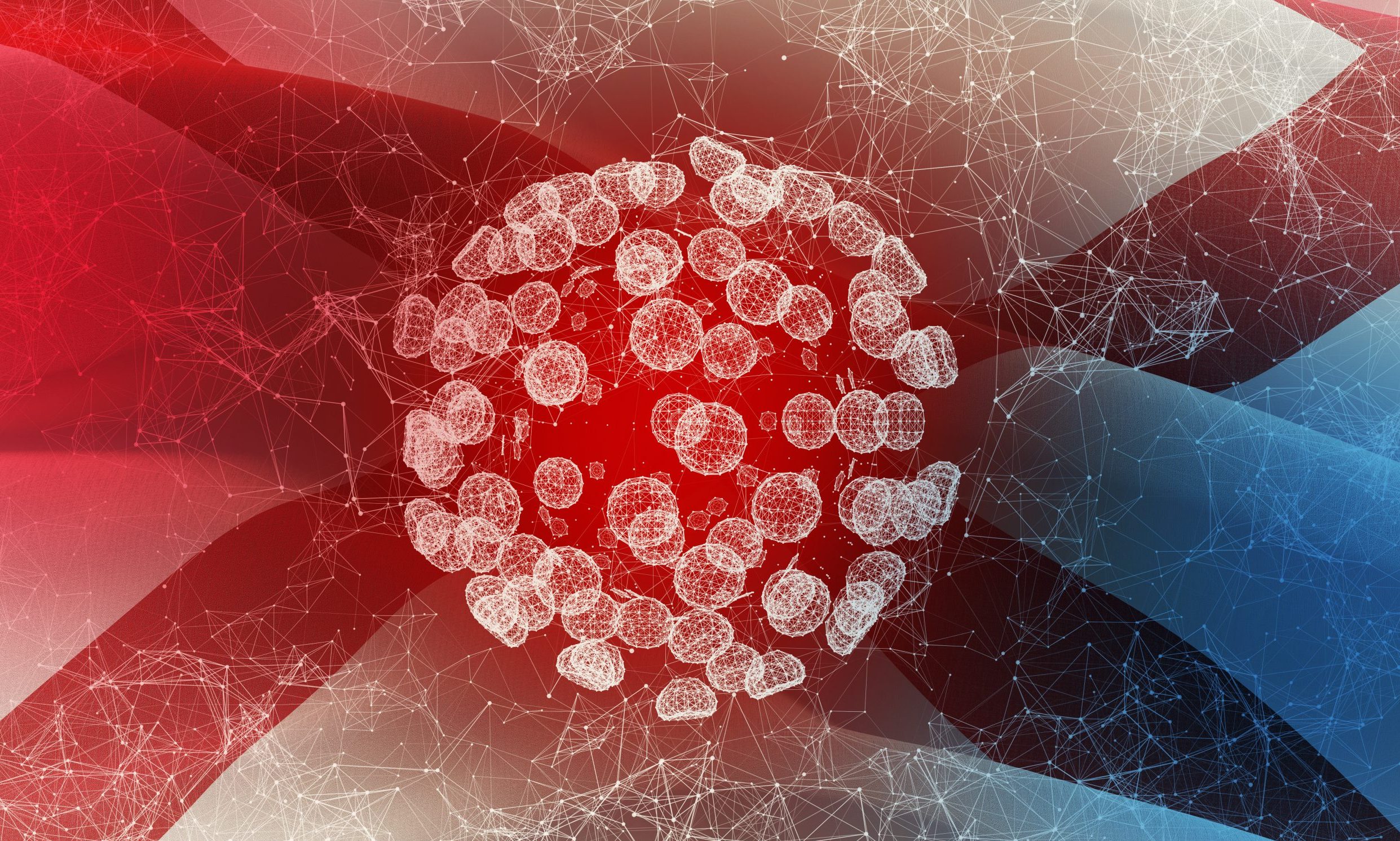 Alabama reported more cases of COVID-19 last week than any other week since the pandemic began, and the increase in new cases reported last week compared to the previous week was higher than 46 other states and the District of Columbia.
An analysis of data collected by The COVID Tracking Project, a volunteer-run effort to track the pandemic, shows that only West Virginia, Maine and South Carolina reported a larger increase in new cases last week compared to the new cases they reported in the previous week.
According to The COVID Tracking Project's data, Alabama recorded 2,556 new cases during the week ending Sunday, May 24, compared to 1,994 new cases during the previous week ending Sunday, May 17.  That's an increase of 28 percent.
The Alabama Department of Public Health's daily case totals show an increase of 17 percent last week over the previous week, which is still higher than 38 other states, according to the analysis performed on The COVID Tracking Project's data.
COVID Tracking Project has a standardized method of capturing each state's new cases from health departments, making it possible to compare the trajectories of each state. Twenty-four states and the District of Columbia saw new cases decline last week, while 25 states saw new cases increase last week compared to the previous week.
Compared to other states, testing showed no similar increase. The number of new tests reported in Alabama last week only grew 2 percent compared to the previous week, according to the COVID Tracking Project's data. That's lower than 31 other states.
APR's data showed an increase of 13 percent over the previous week, but that is still a smaller increase than 25 other states. Both our data and an analysis of The COVIDTracking Project's data show the percent of total tests that are positive rose last week compared to the previous week.
The Alabama Department of Public Health does not provide historical data for how many tests were performed on each day. Both APR and the COVID Tracking Project calculate test increases by tracking the change to the cumulative total of tests performed.
Several other Southern states also saw rising cases and no similar increase to tests performed. In Mississippi, new cases rose by 9 percent last week compared to the previous week while tests per week fell by 21 percent. In Tennessee, new cases rose 15 percent while tests per week declined 8 percent.
Georgia saw new cases rise 21 percent, but tests also rose by 22 percent. Florida, South Carolina and North Carolina also reported both rising cases and more tests compared to the previous week.
Cases have been rising in Alabama since the beginning of the month. Testing has also increased, and public health officials, including State Health Officer Dr. Harris, have said they are not sure if the increase in cases is directly attributable to more tests or more disease.
Some areas of the state, like Madison County and Lee County, have seen little or no rise in new cases, while others, like Montgomery County and Tuscaloosa County, are experiencing worsening outbreaks.
Gov. Kay Ivey lifted the state's stay-at-home order on April 30 and has since relaxed restrictions twice more, saying the economics of the pandemic must be addressed. The state reported an unemployment rate of 12.9 percent last week, higher than during any point during the Great Recession.
Print this piece