Candidates Line-Up to Fill Barton's Seat
By Beth Clayton
Alabama Political Reporter
MONTGOMERY–Only a week after Representative Jim Barton (R-Mobile) confirmed rumors that he was, in fact, resigning his seat to take a lucrative lobbying contract with Kinney Capitol Group, candidates are lining up in Mobile to fill the seat in the special election.
Nathan Davis, an opponent of Barton in the 2010 race for the same seat, has announced that he plans to run to fill the vacancy.
Davis is the operations manager of an HVAC business, Mingledorff's, Inc.. He describes himself as "trying to live day-to-day like everyone else. I'm not wealthy but I'm not starving or not insulated from real world."
In 2010, Davis won 33 percent of the vote with modest fundraising, raising less than $1,000. He says this is because he was willing to engage with the voters and knock on doors.
Davis wants to run because he "cannot ignore Washington and the national debt," he says.  "As a state representative, you should represent voters of 104 and the state of Alabama. I'm a big believer in the 10th Amendment and Constitution and it's going to be my priority to do as much as I can to refute federal mandates and intrusions in our lives.
Davis is joining other Republicans across Alabama in the message that voting Republican locally will combat the work being done in Washington. This is a common theme among several campaigns, despite the fact that state legislators cannot vote in Congress or override the Supremacy Clause in Article VI of the Constitution, which establishes federal statutes as the "supreme law of the land."
The other candidate who has announced intent to run for the newly vacated district 104 seat is Margie Wilcox, the founder Mobile Bay Transportation, an airport shuttle service.
Wilcox says she plans to use her expertise as a small business owner to effectively represent the people of the district.
"By dealing with municipalities and other governments I've dealt with, I've seen a disconnect between what it takes to grow and help small business. I'd like to be the sounding board to help make it better and easier to operate a small business in Alabama," Wilcox says.
The two candidates who have emerged in this race personify the sharp divide between the Tea Party and the Business Council of Alabama. Davis is running on an anti-federal government platform, while Wilcox is running to support businesses.
The campaign finance disclosure reports may confirm the allegiances as soon as they begin to raise money and file monthly reports.
Currently, Davis has appointed a principle campaign committee with the Secretary of State. He appointed himself, Nathan Forrest Davis, as the sole member of the campaign committee on August 12.
Wilcox has not filed her principal campaign committee paperwork with the Secretary of State as of the time of publication.
According to the Secretary of State's office, a third candidate has filed to form a campaign committee for this seat who has not released any statements.
Charlie Plyler, a Mobile Realtor with Better Homes and Gardens Real Estate, appointed himself as the sole member of his principle campaign committee on August 14 to run for this seat.
According to Facebook, Plyler qualified with the Alabama Republican Party on Wednesday. He called it an "exciting day" and said that "Lu Ann and I are excited about the opportunity."
Plyler has posted links to the YellowHammer blog site on his Facebook.
Qualifying for the major party candidates (yes, Nancy Worley, this means you) will end at 5:00 p.m. on August 19.
The special election is set for December 10, following a special primary election on October 15. If a runoff election is necessary, it will be held December 3 and the general election will be postponed to January 28.
Slow absentee voting in Tuscaloosa sparks outrage, possible legal action
Among the issues were incredibly long lines that left some voters waiting more than five hours and an inefficient process that managed to take in fewer than 100 absentee ballots in six hours.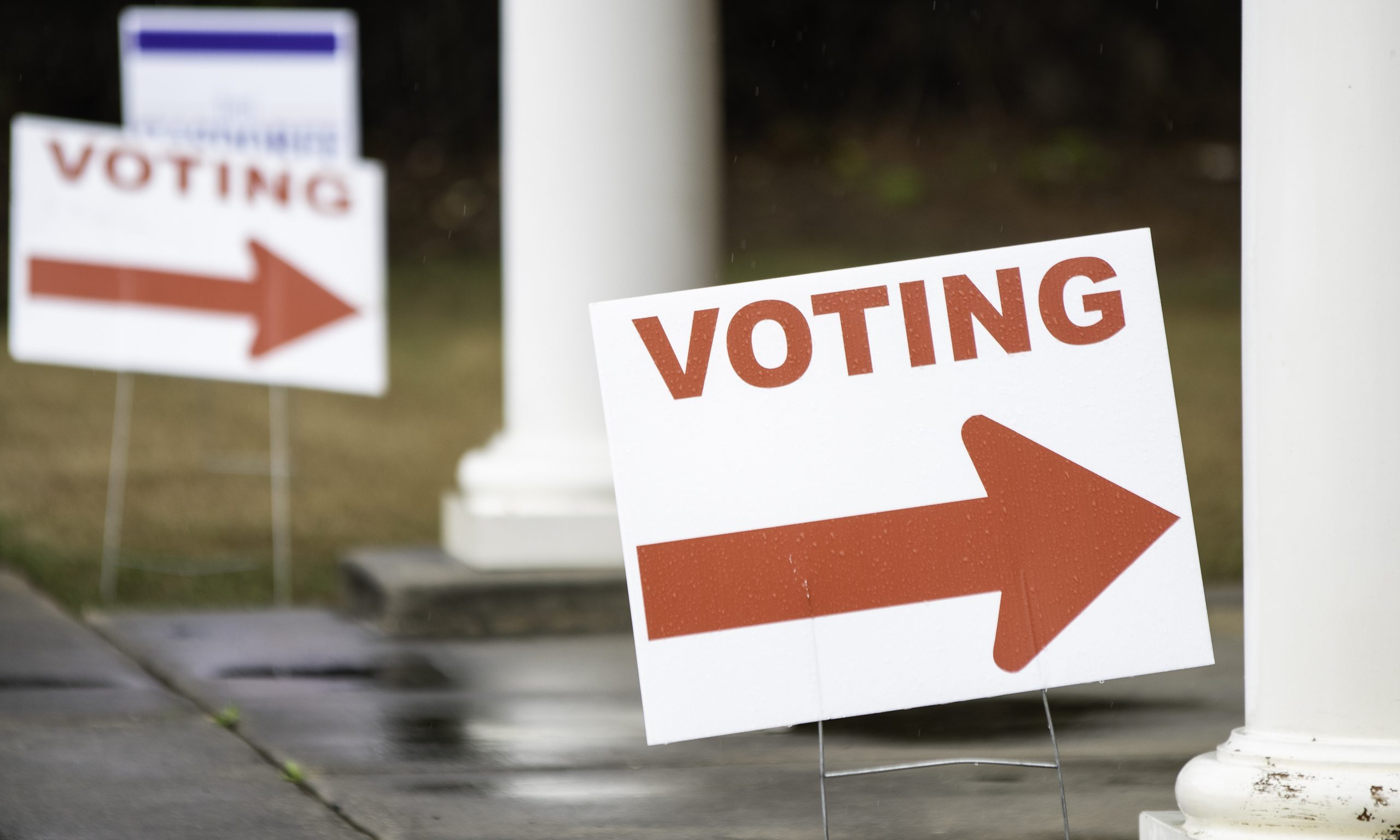 Long lines and slow absentee ballot processing in Tuscaloosa County have left voters outraged and incumbent Sen. Doug Jones's campaign threatening legal action. 
On Wednesday, Jones's campaign attorney, Adam Plant, sent a letter to Tuscaloosa County Circuit Clerk Magaria Bobo, outlining a number of issues with ongoing absentee voting and promising to take legal action if Bobo doesn't improve the process on the final day, Friday. Among the issues documented by Plant were incredibly long lines that left some voters waiting more than five hours and an inefficient process that managed to take in fewer than 100 absentee ballots in six hours. 
Additionally, Plant noted that Bobo has hired her family members to help process absentee ballots and at least one family member had made disparaging remarks on social media about voters. 
"You and those acting on your behalf are suppressing the vote of qualified Alabama voters," Plant wrote in the letter. "If you are unable or unwilling to execute your duties competently, and allow Tuscaloosa voters to exercise their voting rights without undue burdens, we will take further action."
In an interview with the Montgomery Advertiser on Wednesday, Bobo noted that her office had received more than 13,000 requests for absentee ballots — a remarkable uptick from the 3,000 or so her office usually receives — and there had been problems in managing that number of ballots while also adhering to social distancing guidelines within the office. 
However, as Plant's letter notes, the massive increase in absentee ballots for this election shouldn't have been a surprise. Also, Secretary of State John Merrill had made additional funds available to absentee managers to facilitate hiring extra staff, purchasing additional computers and staying open for longer hours to accommodate the anticipated increase. 
In a press release on Wednesday, the Alabama Democratic Party criticized Bobo and her family members, and the release included screenshots of Facebook posts from Bobo's daughter lashing out at voters who complained about the long wait times. 
"No voter should have to wait in line for hours to exercise their rights," said ADP executive director Wade Perry. "We should leverage every tool we have to make voting easier, not harder. Also, it should go without saying that election workers should not insult the very people they are employed to serve. If Ms. Bobo is incapable of processing voters quickly, someone else needs to do the job."