Love's New Education Job is Announced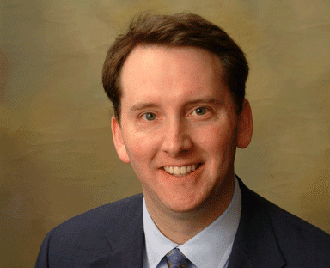 By Beth Clayton
Alabama Political Reporter
MONTGOMERY–Representative Jay Love (R-Montgomery) announced that he would be resigning effective August 1 to work on education policy in the private sector. However, at the time of his resignation, he did not share details about where he would be joining the payroll.
At the Business Council of Alabama Governmental Affairs Conference on Saturday, business leaders announced the creation of a "nonprofit education reform group" called the Business Education Alliance. The BEA would be lead by Love as Finance Chairman and Dr. Joseph Morton as Chairman and President.
The BEA website boasts Love's credibility for the position, both as the chair of the House Ways and Means Education Fund and as a small business owner in Montgomery.
Morton was state superintendent for seven years before retiring in 2011. Under his leadership as state superintendent and deputy superintendent, he lead the development of Alabama's Math, Science and Technology Initiative (AMSTI).
The overall goal of the organization will be to unite the business and education communities so that Alabama's public education system produces high-quality workers for the jobs of tomorrow.
BCA President Billy Canary said the BCA supports BEA's mission. "We support the BEA's desire to be both pro-business and pro-education because, in the end, both communities share a common goal – propelling Alabama into a position of national and international leadership in economic development and education excellence," Canary said.
"If a student leaves school without being prepared for the high-paying, long-lasting jobs that Alabama is currently attracting, it hurts them, their families and the state's future economic prospects," Love said.
According to the organization's website, BEA has several major legislative priorities to reach their overall goal.
First, BEA wants to improve and strengthen Alabama's Pre-K program, called "First Class." "BEA, working with the Alabama School Readiness Alliance, successfully secured increased funding for "First Class" during the 2013 legislative session, and we will continue promoting this highly successful program until it is available to every family that wishes to use it," the website says.
Additionally, BEA wants to secure funding for "the four most successful, proven and innovative learning programs," which include AMSTI, Alabama Reading Initiative, ACCESS Distance Learning and Advanced Placement. Providing career technology training in middle and high school is also a BEA priority.
The BEA website says that the organization "supports the Alabama College and Career Ready Standards adopted by the State School Board" and plans to "continue working to make sure these benchmarks are fully embraced, adopted and implemented in each of Alabama's school systems."
The BEA also has taken a strong stance on two very controversial issues in Alabama politics: charter schools and school choice.
The website says that the BEA believes that charter schools will help provide a "modernized public education system" as well as provide parents and students with choices in education.
The BEA also takes a strong stance on school choice, saying that, in the case of failing schools, "parents and students should be offered other options where success is more likely."
Governor Bentley was also on hand to address the Business Council of Alabama's conference, saying that BEA is exactly what Alabama needs.
Print this piece
Today, the last Monday in May, is the day we set aside to remember all of the many soldiers, sailors, airmen, and Marines who have died defending this country in this nation's many wars over the last 245 years.
Memorial Day is a state and national holiday. There will be no mail service and banks, courthouses, and many government buildings, as well as many offices and businesses, will be closed today.
Many people have the day off and are spending the holiday with family and friends.
A number of Alabama leaders have released statements paying their respects to America's fallen heroes.
"Memorial Day is a time for all of us to pause and remember the courageous Americans who made the ultimate sacrifice to defend this great nation," said Congresswoman Martha Roby (R-Montgomery). "Everyone should take this opportunity to honor and reflect on those men and women in uniform who lost their lives fighting to protect the freedoms we enjoy. "
"I realize that Memorial Day is the unofficial kickoff to summer. However, I hope you will take time to remember what the holiday is truly about," said Congressman Robert Aderholt (R-Haleyville). "Veterans Day in November is about honoring all veterans, but Memorial Day is specifically for those who gave the ultimate sacrifice and died for our country."
"On Memorial Day and every day, it's important to remember and honor the sacrifice made by the members of our military – those who gave their lives in service to our country, the veterans who are still with us today and those who have passed, and the brave men and women who are currently wearing the uniform," Rep. Roby said. "I extend my sincere condolences to those who lost a family member in the line of duty and my gratitude to those who served or are currently serving. America continues to shine as the Land of the Free, even in the midst of a global pandemic, because of the heroic men and women who sacrificed their lives for our country's future and prosperity."
"It's great that we're able to be out of our homes this Memorial Day," said Second District Congressional District candidate Barry Moore. "Hot dogs and hamburgers on the grill are incredible, but as good as they are we don't need to forget what this day is about. Memorial Day is our special day to honor those who have given their all in the service to our great nation, and May–Military Appreciation Month–is the month dedicated to letting our Veterans and serving military personnel know that we appreciate them and their service. As a Veteran from a family with a strong and proud history of service, and a new father-in-law to an Army Ranger 1st Lieutenant, this day and month have special meaning to me."
"I'm thankful we have a President whose example we can follow in honoring our fallen," former State Rep. Moore continued. "In February, when President Trump traveled to Dover Air Force Base and saluted the coffins of Sgt. Javier Jaguar Gutierrez and Sgt. Antonio Rey Rodriguez when they returned home, he showed the reverence and respect these two young men were due. This Memorial Day we all need to be equally diligent in showing that respect for those who have borne the battle. Take time today to think about what this day means, and if you get the chance during the rest of this month, tell a Vet or serviceman or woman that you're thankful for them. God Bless our troops and those who gave the ultimate sacrifice."
"Together, our nation pays immortal tribute to the extraordinary courage, unflinching loyalty, and unselfish love, and supreme devotion of the American heroes who made the ultimate sacrifice," said President Donald J. Trump (R) on Thursday. "It's the ultimate sacrifice, and it is indeed. They laid down their lives to ensure the survival of American freedom. Their names are etched forever into the hearts of our people and the memory of our nation. And some of you, it's been very close — very, very close. It's very close to your heart. We'll cherish them and our Gold Star families for all time. We take good care of them. They're very special to us. Just as we'll always remember the nearly 82,000 Americans missing in action."
Here is a video that Aderholt and his team put together a few years ago to honor the fallen from Alabama's 4th District.
Print this piece