BCA Launches Education Reform Group To Counter AEA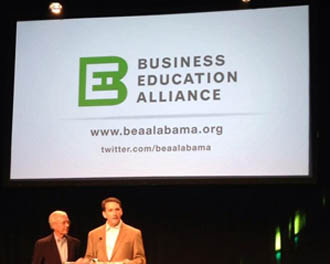 By Bill Britt
Alabama Political Reporter
MONTGOMERY—Last weekend, republican legislators, lobbyists and top business leaders gathered at the posh Grand Hotel in Point Clear to enjoy a "unique networking opportunity to discuss politics and policy with friends and colleagues in a beautiful, informal and relaxed setting," according to the Business Council of Alabama (BCA) website.
Along with promised golf outings and fine dining, the conference served up speeches by publisher and writer Michael Hyatt, political analysts Charlie Cook and Gov. Robert Bentley. But by all measures, the jewel of the weekend was the announcement of the formation of the Business and Education Alliance (BEA).
A "non-partisan advocate for education programs with proven track records and results both here and nationwide," according to the groups finance chairman Jay Love. Love recently resigned his State House seat to work on "education reform."
The new group will be headed by former state school superintendent Joe Morton.
The foundation is listed with the Secretary of State as a non-profit, charitable organization, whose mission is charity or education.
Several people at the event laughed at the notion that the BEA was non-partisan, being founded by BCA boss Billy Canary.
BEA was incorporated by Canary and Hardwick C. Walthall of the law firm Maynard Cooper & Gale on June 16, 2013. Canary said of the organization he incorporated, "We support the BEA's desire to be both pro-business and pro-education. In the end, we share a common goal: Excellence in education." However, Canary has been a constant opponent of public education in Alabama seeking to replace it with charter schools, distance learning and other forms of privatized education.
Most notably, he had worked along side House Speaker Mike Hubbard to destabilize the Alabama Education Association (AEA).
Of the many texts transmitted during the announcement of the newly formed BEA one read, "This is a direct attack on the AEA." But, the announcement was greeted by many republican lawmakers as a "great day for education" echoing the same rhetorical jubilance as when the Alabama Accountability Act was passed.
Even Gov. Bentley, who was widely supported with money from the teachers' organization, praised the founding of the group saying, "[BEA] is exactly what we need" in Alabama. Those close to the Governor said he was referring to the BEA's promise to work with his College and Career Task Force initiative.
However, many educators see this as just one more instance in which the Governor has joined forces with those who seek to wreck public education in the state.
The new Chairman of BEA, Joe Morton, in the past has been accused of being "openly hostile" to public educators. This is because of "his record of recommending that teachers lose their certificates for various types of misconduct," according to an AP report.
During his tenure as superintendent, Morton also funneled millions in education dollars to Learning Through Sports, Inc. The software company received $13 million from an "at risk" fund controlled by Morton.
Learning Through Sports Inc. was founded by Brian Shulman, a former Auburn football player, and Auburn Network Inc., a multimedia company owned by Mike Hubbard.
Those donors funding the alliance are hidden from public scrutiny under the veil of the organization's non-profit status. Love's years as chairman of the House Ways and Means Education Committee should leave him with many friends to call on in his new position.
Mobile approves face mask ordinance amid rising COVID-19 cases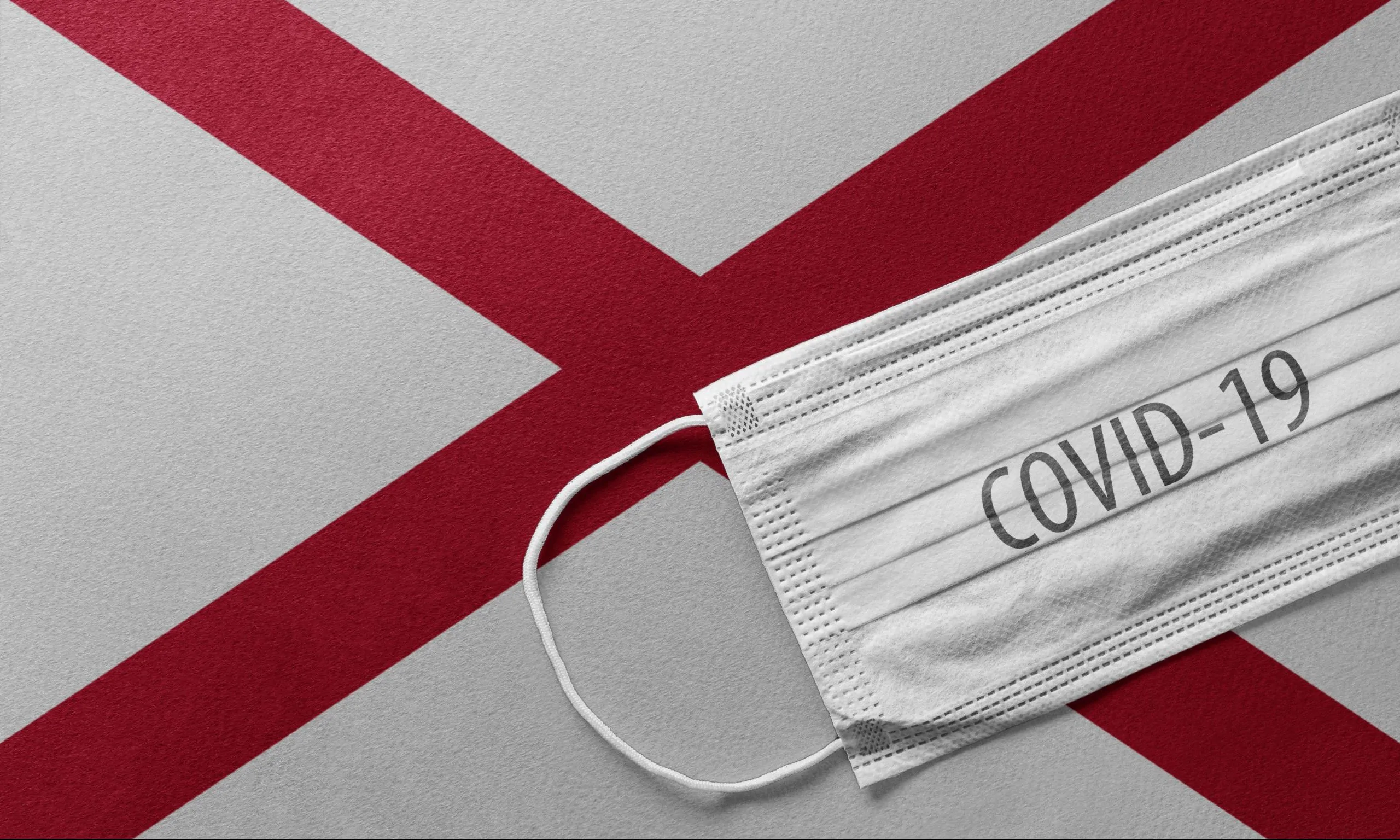 Mobile City Council members on Wednesday voted to require the public to wear masks as the number of COVID-19 cases and hospitalizations in Mobile County continue to rise. 
The ordinance, which passed in a 6-1 vote, requires individuals — ages 10 and older — to wear masks when in public, including inside of businesses open to the public for a period of 30 days. The ordinance makes an exception for outdoor activities, as long as social distancing is maintained.
That exception does not include parking lots or crowded sidewalks.  
The ordinance is to take effect after its publication in the Press-Register newspaper, according to public notice requirements, which could happen as early as Friday, according to WKRG.
Persons who have trouble breathing because of physical or mental health difficulties, including anxiety, or because they are unconscious, are not required to wear masks, according to the ordinance, read aloud by the city clerk. 
Failing to follow the mask order can result in a $50 fine for a first offense and $100 fines for all subsequent offenses. 
Mobile now joins Montgomery, Selma, Jefferson County and Tuscaloosa, all of which have approved similar mask requirements for the public.   
Mobile Mayor Sandy Stimpson told Council members before the vote that COVID-19 threatens the city's health care system and hinders the ability of businesses to reopen. 
"I'd rather see our officers hand out face masks and encourage social distancing rather than issue citations," Stimpson said. 
Mobile County has added 533 new COVID-19 cases within the last week and 63 on Wednesday. There have been 3,697 confirmed coronavirus cases in Mobile County as of Wednesday.
Councilman John Williams spoke of his concerns over what he identified as vague language in the ordinance, including that masks be made of "suitable fabric," and he said it's unfair for police officers to have to decide what fabric is suitable.
Williams was the sole no vote on passage of the ordinance. 
"The doctors have written the prescription. We need to take the prescription," said Councilman Joel Daves before the vote, speaking in favor of the ordinance. If the city waits until the hospitals are filled with COVID-19 patients it will be too late, he said. 
Councilwoman Bess Rich said it's a matter of the health and wellbeing of the citizens of Mobile. 
"We can't afford to shut down, and if this helps to limit the exposure and the stress on our hospitals, and on our health care officials, then it is the least we can do," said Councilwoman Bess Rich.
Councilwoman Gina Gregory said that while she hates the idea of forcing the people to wear masks, she believes it's needed to slow the spread of the virus. 
"We got the numbers in from the health department. More cases were diagnosed this week. More people are in the hospital. It is not a hoax," Gregory said. 
Councilman C.J. Small, who is also president and funeral director at Small's Mortuary Service, said he's not a first-responder, but he is a "last responder" and that "the horror stories that I hear when I have different families coming to my office is very, very sad." 
Heather Hardesty, a resident of Saraland in Mobile County, spoke against the measure and falsely claimed to council members prior to the vote that COVID-19 is a "hoax" and began "the very day the unsubstantiated claims of impeachment against our president ended."

Hardesty was one of several who spoke out against a mask order, some calling it "tyranny," while several members of the public spoke in support of the mask ordinance as well. 
One man from the public who declined to give his name and address told Council members he didn't want to identify himself because of concern over "the pinko commies that let Antifa in here." The council declined to let him speak without identifying himself, as is required of all speakers. 
"I can assure you that our effort is going to be to help our citizens comply with this order," Stimpson said after the vote. 
Earlier this week, the city bought 4,000 masks, which police officers will be able to hand out to the public, Stimpson  said. Another 10,000 masks have been ordered and are to be delivered soon, he said. 
"We look forward to working with everybody in the community to make this work, and I really believe that we can make it work," Stimpson said. 
After the council meeting was closed, a woman in attendance, apparently seated in the public seating area, could be heard to yell "Heil Hitler," drawing disbelief from some council members, who could be heard on a video of the meeting.