Opponents of Republican By-Law Take to Social Media to Lobby Public for Support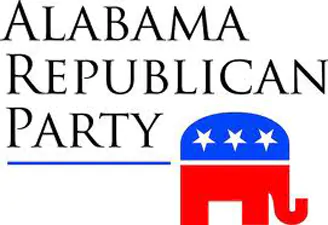 By Brandon Moseley
Alabama Political Reporter
On Saturday, Alabama Republicans will decide, among other issues, whether to give the party steering committee unprecedented powers to remove steering committee members that publicly stray from the party platform. The closing hours before the awaited Summer meeting showdown have been filled with last minute appeals by opponents in press releases, facebook posts, and twitter statements.
On Wednesday Cleburne County Republican Party Executive Committee member Heath Jones announced that he would offer a compromise giving the state Republican Executive Committee authority to select the steering committee member from: the Alabama Federation of College Republicans, the Minority GOP, the Alabama Federation of Young Republicans, and the Alabama Federation of Republican Women stripping from these groups their present power to select their own representatives.
West Alabama Young Republican Chairman Matt Jenkins responded to Jones's proposal on Facebook: "Heath Jones proposal is ludicrous. Our State Committee has no right to tell the Young Republicans, Republican Woman, the Minority GOP or the College Republicans who their leader is going to be. It should be up …to those groups to elect who they want to represent their organization. If this amendment is brought up at the State Convention this weekend, I urge my friends on the State Committee to cast a vote of no."
The Publicity Chair of the Alabama Federation of Young Republicans, Haley Lucido, said on facebook, "Why is this getting so out of control. I'm appalled that Heath Jones even suggested that our representation is a "privilege." Our representation is necessary so the party doesn't lose touch with reality."
On Wednesday the authors of the so-called "loyalty oath" clause, Bonnie Sachs and Don Wallace, admitted in a statement yesterday that it was public statements by Alabama Federation of College Republican Chair Stephanie Petelos supporting efforts to legalize homosexual marriage that led to them writing their controversial by-law change.
On Thursday, Alabama State Senator Cam Ward (R) from Alabaster announced his opposition to the controversial proposal. Senator Ward wrote,
1"As someone who has been married for nearly 20 years I believe in traditional marriage between a man and a woman. However, the recently introduced resolution before the Alabama Republican Executive Committee to remove someone from the State Steering Committee who does not agree my view and that of the Party Platform is plain wrong. I served on the National Republican Platform Committee in 2012 and take great pride in the work we did, but I do not think our Party establishment should seek to stifle the voices of dissent in our ranks. This past legislative session our Republican majority worked hard to defend the 2nd Amendment against government intrusion. I hope that we will be equally as passionate about protecting the 1st Amendment as well. Free speech is one of the most sacred rights we as Americans have and we need to lead by example in protecting that right just as we have Dared to Defend Our Rights while in the majority. I hope that our Party sees the need to reject this resolution and welcome the views of all of our Party members and not just a select few."
On Wednesday Sachs and Wallace offered to amend their proposal to have it apply only to abortion and same sex marriage.
Alabama political consultant Stephen Gordon said on Facebook, "I don't see same-sex marriage is the key issue or even a secondary one in this case. It's about silencing dissent. And as a secondary issue, one of the proposed compromises will effectively disenfranchise all of the young people folks like you and me (and scores of other people, too many to name here) have worked so hard to get active and involved."
Former Jefferson County Jurist Brian Huff said on Facebook, "I will say it again, Stephanie Petelos is one of the most courageous young political minds in the state. I hope to cast a vote for her sometime soon…maybe for Party Chair."
Both sides are counting votes and marshaling their supporters as Saturday's vote approaches.
ACLU joins lawsuit over Alabama voting amid COVID-19 pandemic
The lawsuit was filed on behalf of several voters who are at greater risk from complications or death due to COVID-19. 
The American Civil Liberties Union and its Alabama chapter have joined in a lawsuit attempting to make it easier for some voters to cast their ballot during the COVID-19 pandemic.
The American Civil Liberties Union and ACLU of Alabama joined in the lawsuit filed in May by the NAACP Legal Defense and Educational Fund, Southern Poverty Law Center and Alabama Disabilities Advocacy Program against Gov. Kay Ivey and Secretary of State John Merrill. 
The U.S. Supreme Court in a 5-4 decision last week blocked U.S. District Judge Abdul Kallon's order that would have allowed curbside voting statewide and waived certain absentee ballot requirements for voters in at least Jefferson, Mobile and Lee Counties.
The lawsuit was filed on behalf of several voters who are at greater risk from complications or death due to COVID-19. 
The lawsuit was also brought on behalf of People First of Alabama, Greater Birmingham Ministries, the Alabama State Conference of the NAACP and Black Voters Matter Capacity Building Institute.
With the Supreme Court's decision, voters in the upcoming July 14 Republican runoff election will have to submit a copy of their photo ID and have either two adult witnesses sign their absentee ballot requests or have it notarized. 
"Alabama is in the middle of a deadly and ongoing pandemic but is refusing to take common-sense steps to protect the public's health and their right to vote for all elections in 2020. That's why we are taking legal action," said Alora Thomas-Lundborg, senior staff attorney with the ACLU's Voting Rights Project in a statement. 
"In the midst of an out-of-control pandemic, Alabama officials should be doing everything they can to ensure that all voters have a safe, fair, and equal opportunity to cast a ballot. Instead, officials have chosen politics over public health and safety. They are fighting to make it harder to cast a ballot and have that ballot counted. This litigation is crucial to ensure safe, fair, and equal opportunity to vote," said Randall Marshall, executive director of the ACLU of Alabama, in a statement.
"As we head into preparations for the November general election with COVID-19 cases rising in Alabama, it is critical that our election officials take seriously the protection of voters, poll workers, and our democracy," said Caren Short, senior staff attorney for SPLC in a statement. "In this critical election season, we are grateful to have Black Voters Matter Capacity Building Institute, the ACLU, and the ACLU of Alabama join this effort to ensure that every voter is heard. No voter should have to choose between exercising their fundamental right to vote and their health or the health of a loved one."
Deuel Ross, NAACP's Legal Defense Fund senior counsel, said in a statement that over the July 4th weekend, Alabama reported nearly 5,000 new coronavirus cases.
"Yet, state leaders insist on enforcing draconian restrictions on in-person and absentee voting that no other state finds necessary to combat the almost nonexistent issue of voter fraud," Ross said. "These restrictions are needless in normal circumstances. They are deadly in a pandemic. At trial in September, we will work to make sure that state leaders comply with their constitutional duty to protect the rights and safety of all voters."
In a Tweet on July 2, Alabama's Secretary of State John Merrill expressed gratitude for the Supreme Court's decision. 
"With the news that we have received a Stay in this process, I am excited that the United States Supreme Court has ruled in favor of those who believe in strict interpretation of the Constitution and has decided to grant the Stay and not endorse legislating from the bench," Merrill said in the tweet.