Which is the Problem: The Alabama Accountability Act or the "Misguided, Left-Wing Lawsuits?"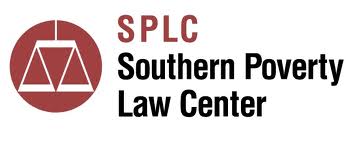 By Bill Britt
Alabama Political Reporter
MONTGOMERY—Last week, the Southern Poverty Law Center (SPLC) filed a federal lawsuit to block the controversial Alabama Accountability Act (AAA). The SPLC, a civil rights organization, says the law discriminates against Alabama's poor children and violates the 14th Amendment's Equal Protection Clause.
Why?
Because it "…impermissibly creates two classes of students assigned to failing schools: those who can escape them because of their parents' income/where they live and those who cannot."
Reaction from Republican legislators who orchestrated a conference committee coup in which the banal Flexibly Act was cunningly switched for the Alabama Accountability Act, has been swift and hostile against the SPLC.
One of the leaders in the AAA "switch-a-roo" was State Senate President Pro Tem Del Marsh (R-Anniston) who told AL.COM, "This is more of the same from those who would rather maintain the status quo. We will continue working to make sure students and parents in failing schools have options to receive a quality education."
Jerri Katzerman, deputy legal director for SPLC would seem to disagree with Marsh's assertion when she stated,
"We agree with the legislature that there's a problem with public education in the state of Alabama. We are heartbroken that there are 78 schools that are considered 'failing.' These are serious problems that require serious solutions. The Alabama Accountability Act does not do that. What it does is draw lines between people who can escape failing schools and groups of people who cannot. These groups are children, primarily economically disadvantaged children in one disadvantaged region of our state."
Katzerman oversees the SPLC's multi-state effort to improve educational outcomes for disadvantaged and vulnerable children. She has extensive experience representing children with disabilities in cases related to special education and anti-discrimination laws, according to the SPLC website.
Del Marsh also said, "…challenging Alabama's historic school choice law on the grounds that it limits options makes no sense."
Again, Katzerman counters by saying,
"What's the choice for my clients? If this is truly a school choice bill, what are their choices? They are in failing schools; every school nearby is failing; there are either no private schools nearby, or private schools that will accept them, or private schools that are participating. And even if there were, these are not the kind of people who can afford the tuition. So, where's the choice?"
According to a release by the SPLC, "Students in the 78 schools declared failing by the state are overwhelmingly poor, and nearly 40 percent of those schools are located within the Black Belt. 9 in 10 students in failing schools receive free or reduced lunch, making it difficult for their families to send them to successful private schools."
Speaker of the House Mike Hubbard, (R-Auburn) did not so much challenge the efforts of the lawsuit itself, but rather sunk to name-calling, referring to it as a, "Misguided, left-wing lawsuits." Hubbard, has risen to power in the state through ruthlessness and the ability to spin every opponent as a left-wing, politically motivated liberal.
Katzerman seemed amused at Hubbard's depiction of the SPLC as "the ACLU with a southern accent."
When asked if the lawsuit was political motivated, Katzerman said,
"What do you mean by, 'politically motivated?' This law is a creature of a political process, and it has unfair consequences to our client community."
She said the lawsuit was an attempt to "prevent harm." She said that this was not about a political ideology and that the suit was directed toward, "Support[ing] the right of our clients and for all children in this state to have access to a performing school and a quality education."
The Alabama Accountability Act was born from controversy and back-rooms deals that severely crippled the 2013 legislative session. In the very hour that the republican supermajority was pushing through the act, State Superintendent Dr. Tommy Bice issued a statement saying he did not support the bill.
Even Gov. Robert Bentley, who was for the bill at its passage later, asked the legislature to put a temporary halt to the $3,500.00 tax credit in the act. The AAA has proven so unpopular that the bill's sponsor in the House, Rep. Chad Fincher, (R-Semmes), has downplayed it in his bid for U.S. Congress.
Some have suggested that even if all the children in the state do not benefit from the implementation of the Accountability Act, at least some will escape failing schools.
Katzerman said that what the SPLC is seeking is a basic fairness for all of the state's children:
"We want all children to have access to a quality education in this state. We all agree that there's a problem with education in Alabama and we want a solution to that. This is the wrong solution."
She says that the current law, "Takes us down a path of distraction and it is a waste of dollars…[unless] all children access to quality education."
Marsh has said, "We will continue working to make sure students and parents in failing schools have options to receive a quality education."
Katzerman says that she wants the same thing, only she wants the state to,
"Go back to the drawing board and come up with a solution that passes constitutional muster, so that every child in Alabama has access to quality education and not just a few."
Justice Ginsburg's death will supercharge a heated 2020 campaign
The passing of one of the court's most liberal justices so close to the Nov. 3 general election has set off a political firestorm as to what president should pick the next justice — President Donald Trump or Joe Biden, should he defeat Trump in November.
Just hours after the death of 87-year-old Supreme Court Justice Ruth Bader Ginsburg on Friday, conservatives, including the Alabama-based Foundation for Moral Law, said Ginsburg's passing is an opportunity to reverse the ideological trend of the nation's highest court.
The passing of one of the court's most liberal justices so close to the Nov. 3 general election has set off a political firestorm as to what president should pick the next justice — President Donald Trump or Joe Biden, should he defeat Trump in November.
The controversy over when and how to confirm a new justice will likely supercharge an already heated 2020 election campaign. Trump was at a campaign rally on Friday night when he learned about the justice's death from reporters.
"Just died? Wow, I did not know that," Trump said. "She was an amazing woman. Whether you agreed or not she led an amazing life. She was an amazing woman. I am sad to hear that."
Ginsburg, since her appointment by President Bill Clinton, has been bastion of the court's more liberal wing. The court was divided with four "liberal" justices led by Ginsburg and four "conservative" justices led by Samuel Alito.
Chief Justice John Roberts, though appointed by President George W. Bush, has been the swing vote on a number of major issues since the retirement of Justice Anthony Kennedy in 2018. Her death gives Trump the opportunity to appoint her replacement and potentially shape the direction of the court for decades to come.
Conservatives want Trump to select the nominee and the current GOP-controlled Senate to confirm the Trump appointee.
The Foundation for Moral Law — a conservative legal group founded by former Alabama Chief Justice Roy Moore — released a statement saying that Ginsburg's passing is an opportunity to move the court in a more conservative direction.
"For many years United States Supreme Court has been a bastion for liberal anti-God ideology," Moore said. "The passing of Justice Ruth Bader Ginsberg will be an opportunity to reverse this trend. I'm hopeful that President Trump will immediately nominate a true conservative who understands that our rights come from God and no authority in this country can take those rights from us."
"This is a very critical time for our country and our future and the future of our posterity depends upon our vigilance and direction," Moore said.
Judicial Watch, another conservative legal group, echoed Moore's statement.
"Judicial Watch sends it condolences to the family of Justice Ruth Bader Ginsburg. She had a wonderful judicial temperament that will always be remembered," said Judicial Watch President Tom Fitton. "President Trump now has a historic opportunity to nominate yet another constitutional conservative who will honor the Constitution and the rule of law across the full spectrum of constitutional issues."
"And the U.S. Senate should move quickly to work with President Trump to consider and approve a new justice who will faithfully apply the U.S. Constitution," Fitton said. "There is no reason we cannot have a new justice by Election Day."
Trump is expected to put forth a nominee to fill Ginsburg's seat in the coming days, according to ABC News.
Senate Majority Leader Mitch McConnell, R-Kentucky, wrote in a statement that, "President Trump's nominee will receive a vote on the floor of the United States Senate."
But Democratic senators and Senate Minority Leader Chuck Schumer, D-New York, disagree.
"The American people should have a voice in the selection of their next Supreme Court Justice," Schumer wrote on social media Friday, parroting a similar quote McConnell used in 2016 when he refused to give then-President Barack Obama's nominee, Merrick Garland, hearings and a vote for confirmation to the court. "Therefore, this vacancy should not be filled until we have a new president."
Republicans in the Senate blocked Obama from selecting Justice Antonin Scalia's replacement. Scalia was the most conservative jurist on the court.
Ginsburg was a staunch supporter of abortion rights and voter protections, and she played a major role in upholding Roe v. Wade, the Supreme Court decision protecting abortion rights. She also voted in favor of same-sex marriage and to uphold the constitutionality of the Affordable Care Act.
Most political observers expect Trump to appoint a woman to fill Ginsburg's spot. Political insiders have suggested that Trump believes that appointing a woman to the court could help him with woman, a key swing demographic that will likely decide the next election.
Will the Senate confirm Trump's appointment before the election or wait until after the public votes? If Republicans lose control of the Senate, could a lame duck GOP majority select the direction of the court on their way out?
Alabama Sen. Doug Jones has been widely criticized for his vote against the confirmation of Justice Brett Kavanaugh. If the vote comes before the Nov. 3 election, Jones's decision on whether to confirm Trump's appointee will be heavily scrutinized.
The questions about the Supreme Court is likely to only further inflame passions on both sides this election cycle.